The Cutest Play Kitchens (Plus, Our Next Project!)
I've been absolutely itching to start our next big project ever since I finished up my primary bathroom makeover. I love to sink my teeth into something big and challenging and oh so rewarding, and I have a feeling this project is going to be just the ticket.
A couple of weeks back, I took the kids to a small children's museum near us with some friends – while we were there, both boys had a blast playing in the most adorable wooden camper playhouse. It had a little play kitchen inside, along with a couple of benches and some cute camping toys, and all of the kids in the building seemed to gravitate to it. While we were there, I joked that I might want to build one for the kids, but by the time we got home it no longer felt like a joke. I couldn't stop thinking about it – I have to build it.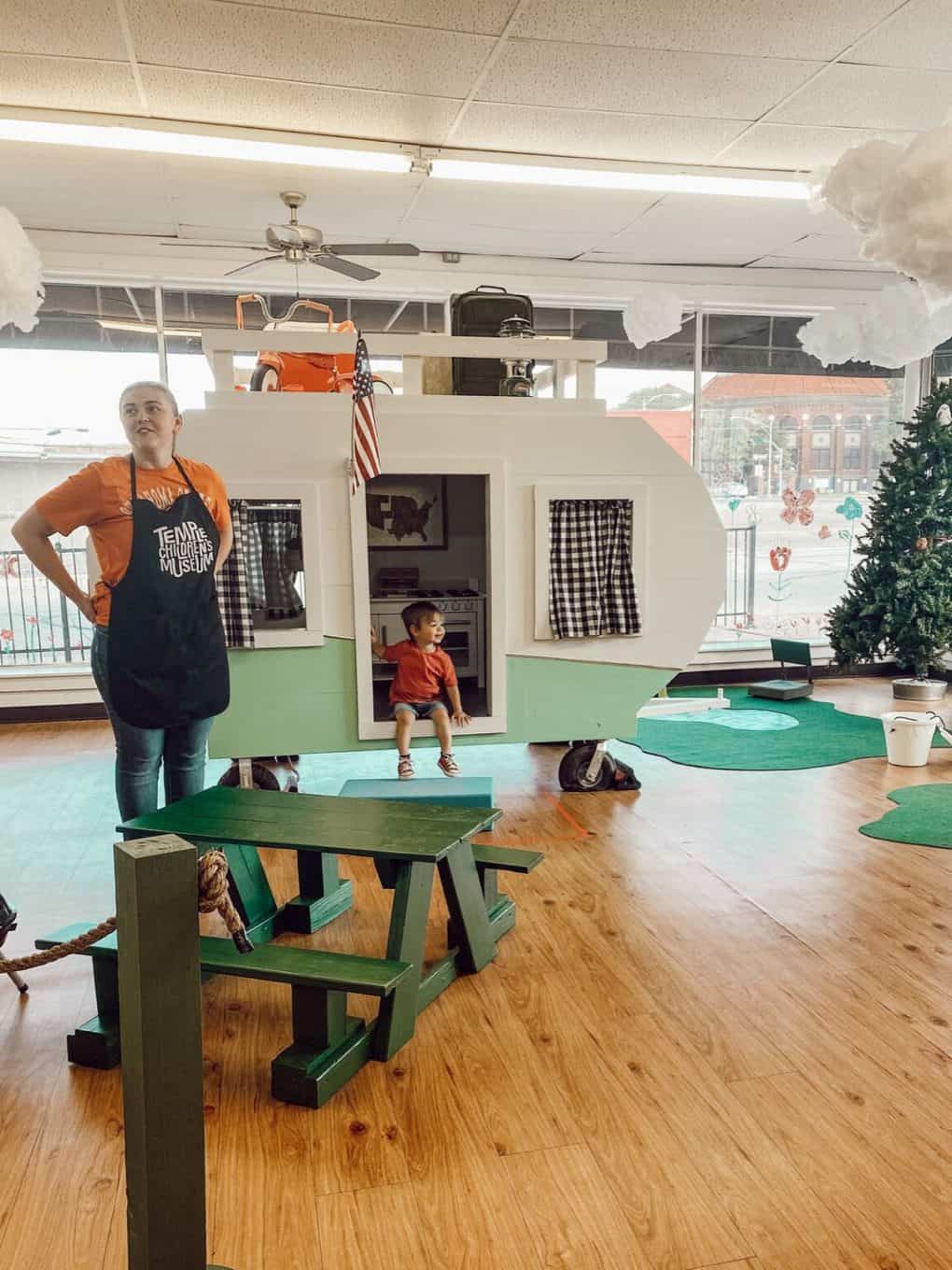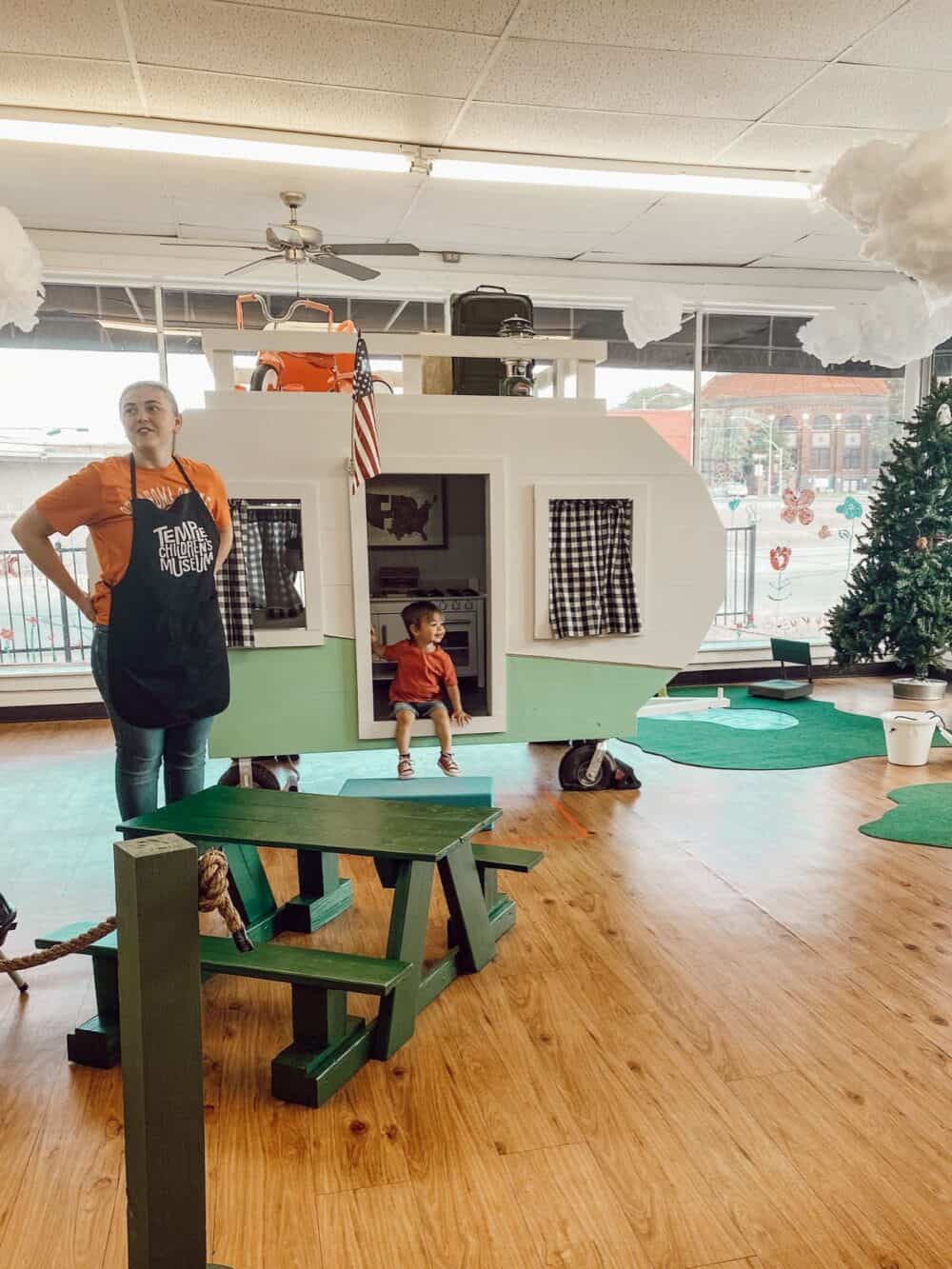 I'll be honest – I have absolutely no idea how I'm going to tackle this project. I don't have a plan, I haven't fully designed the camper, and I don't really know how in the world I'm going to make it work. But I'm generally a the "dive in and try it" type when it comes to DIY, so that's exactly what we're going to do!
If you want to follow along on this project and see it all unfold in real time, click here to follow me on Instagram. I'll be sharing all of the details in stories as I work, and once it's all done you know I'll be back here with a full tutorial on how it's done!
I'm planning on going shopping for the lumber and jumping right into the project this week, but in the meantime I've been doing a lot of window shopping for cute play kitchens and other accessories to add to the camper once it's done. I haven't officially made any decisions yet, but you know I'll keep you updated once I do!
Play Kitchens for an outdoor playhouse
Note: All of these are under $200, and most are under $150! I'll probably be personalizing whatever we end up getting, too, so keep an eye out for that post as well once it's done!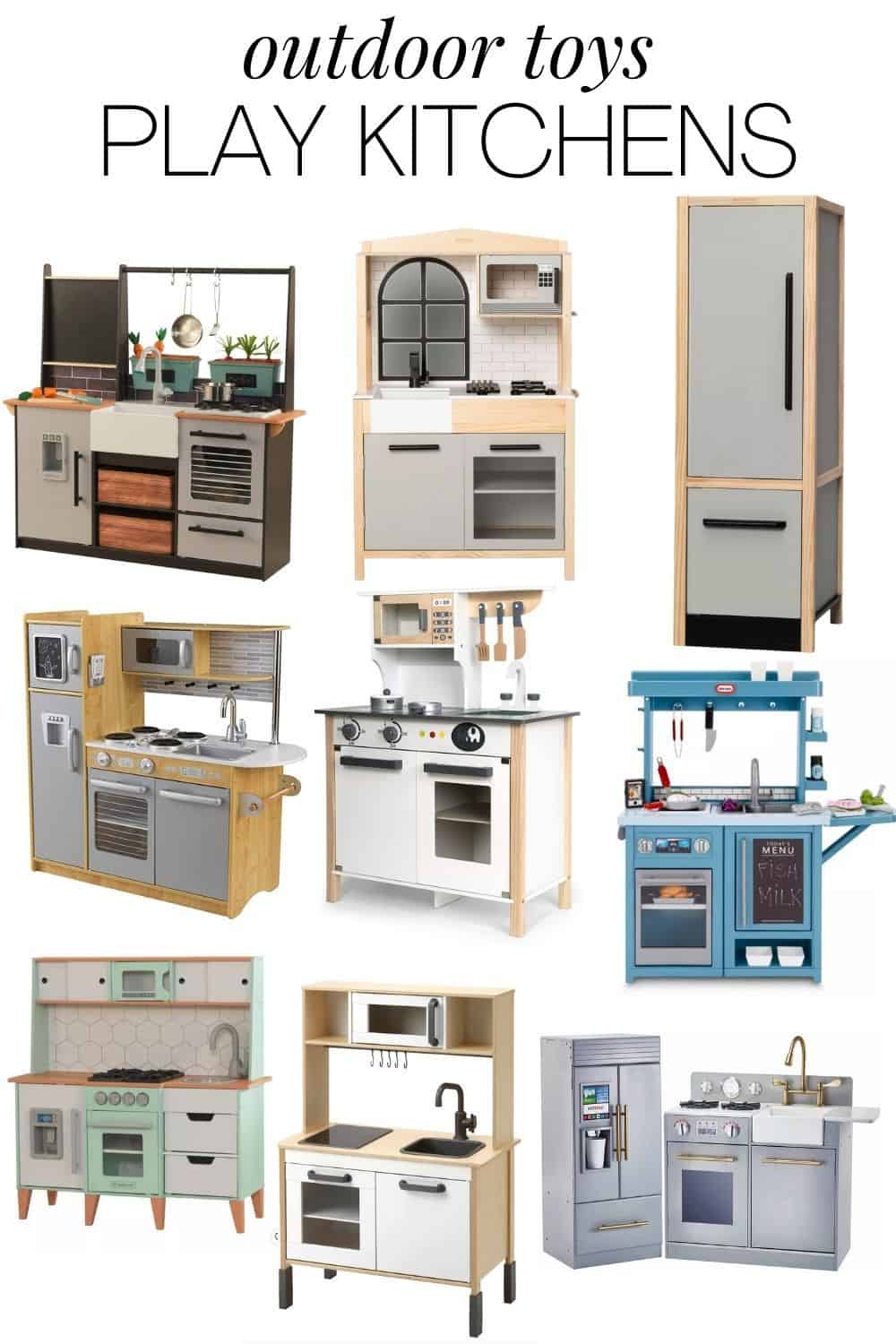 I keep changing my mind about which one I want – do I want the DUKTIG because it's so easy to customize and the height is adjustable? Do I want the Teamson one because look at that ice machine? Or, do I want the vintage style one to match the vintage style of our camper?
Thank goodness I have a couple of weeks before I really need to decide. Oh, and if you've already got a play kitchen, here are a few of the fun accessories and other things I'm considering for the camper!

Stay tuned for more on this project! I'm so beyond excited to dive in, and I can't wait to share the progress as we go!
Wanna see details on past play houses?