How to Propagate Pothos Plants
Ready to take the next step in plant parenthood and start propagating your plants?! I've got you covered – let's learn how to propagate pothos plants today.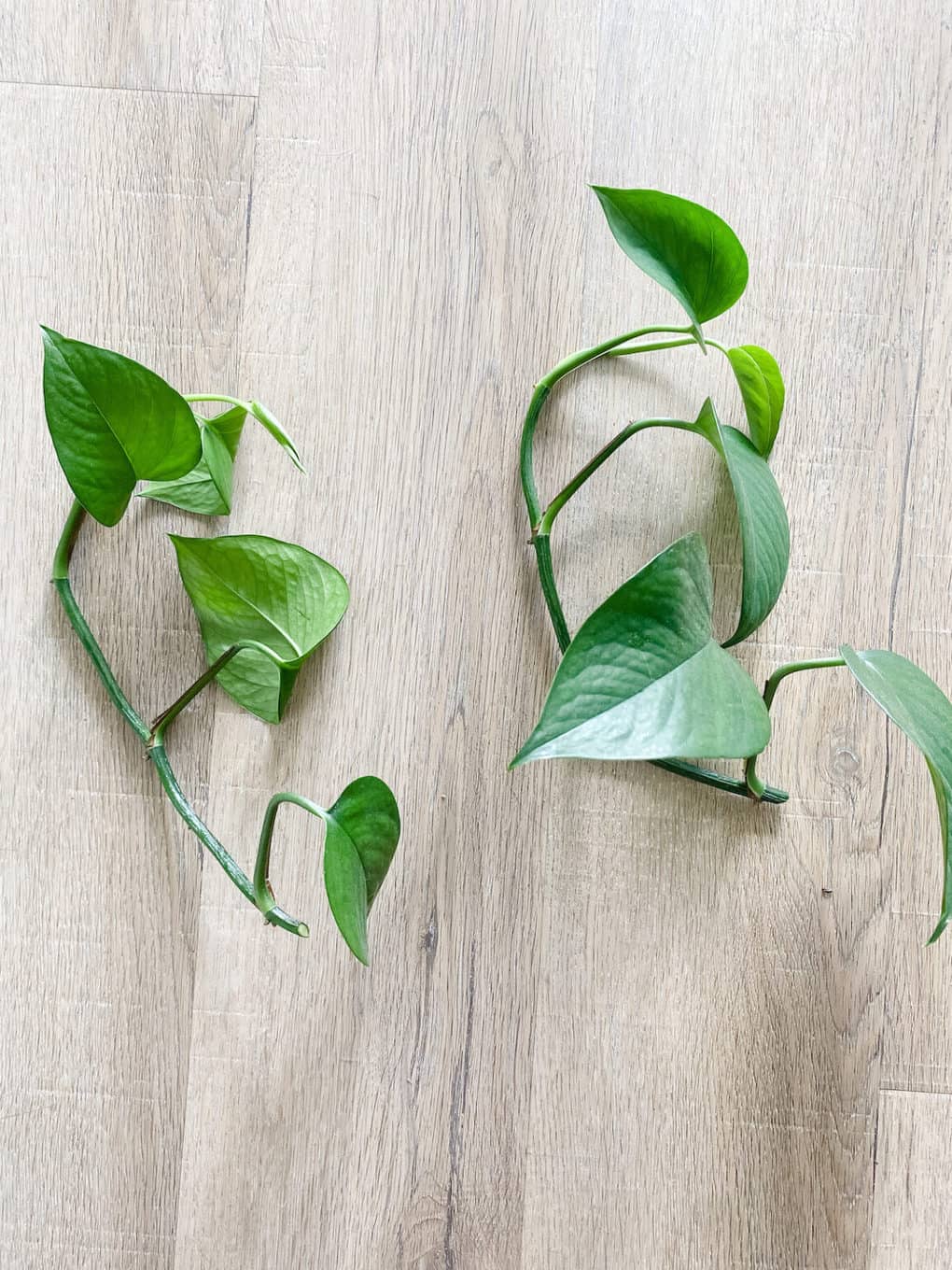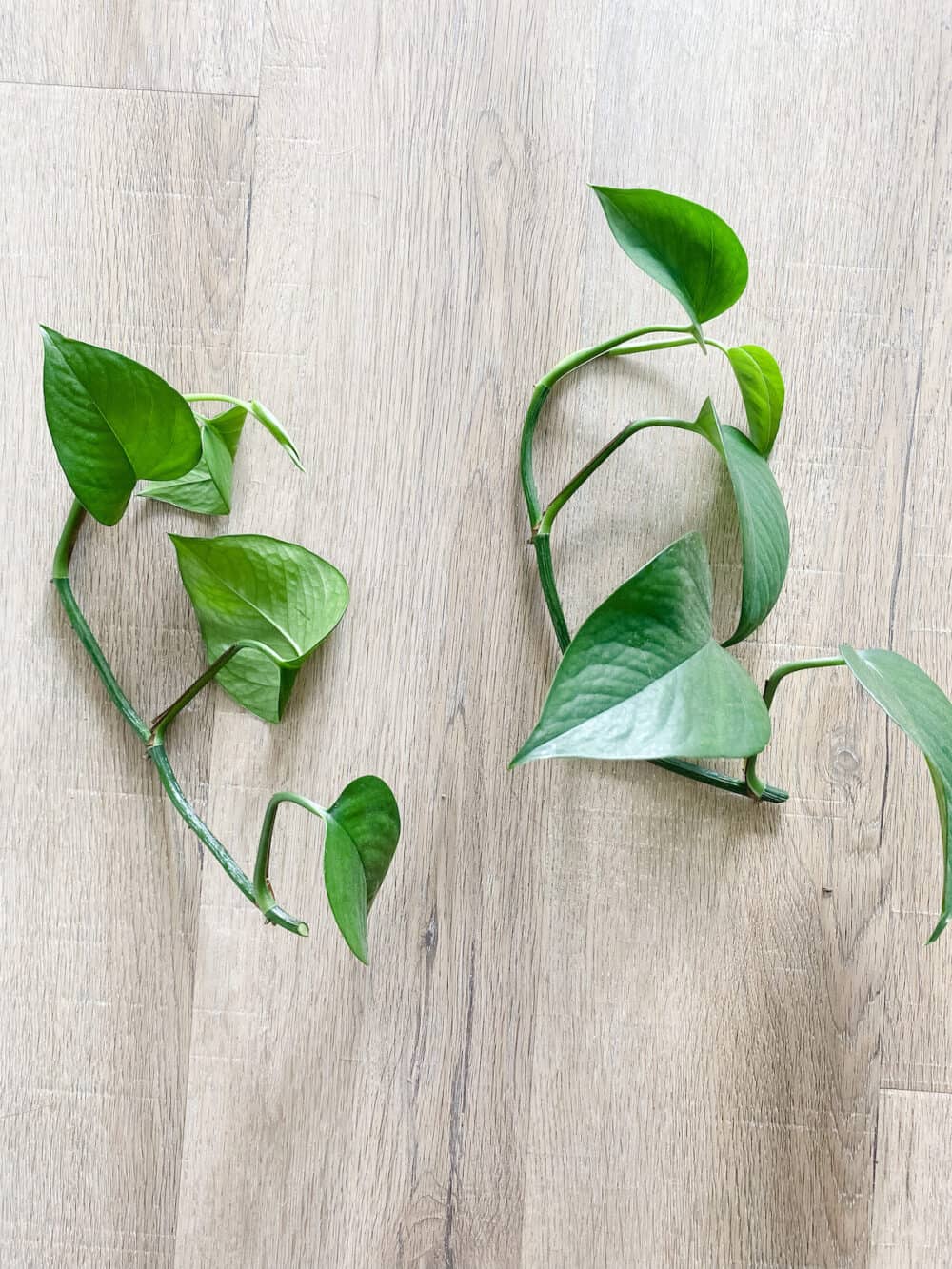 My pothos plant is easily one of my very favorite plants I own – it's so satisfying to watch it grow, and it's so easy to care for. It's definitely a showstopper, and my living room shelving wouldn't be the same without it!
When you've got a plant that has grown as long as mine has (I'd guesstimate it's currently about 10′ long!), you'll reach a point where you have to trim it. Also, as pothos plants grow longer, the area near the top can start to thin out as all of the energy for the plant is being poured into producing new leaves. So, propagating your pothos is a really great way to fill in the leggy areas near the top, or even just start some brand new plants just because you can.
how to propagate pothos
what you neeD to propagate pothos
Pruning shears are your friend when it comes to propagating any plant, but if I'm being really honest I generally just prune my pothos using some plain ol' scissors (make sure they're clean!).
You'll also need a cup or a propagation station filled with water. You can propagate pothos in soil if you prefer, but I've had better luck using water (and if you're a newbie, it's way more satisfying to be able to watch the roots grow!).
trimming your pothos
When you're ready to try propagating your pothos, grab your scissors or pruning shears and cut off a length of the plant that's about 4-6″ long. You can do longer, but I find this length is easiest to replant once roots start going. Be sure the piece you cut contains at least 2 or 3 leaves or leaf nodes. Here's a close up of what you're looking for: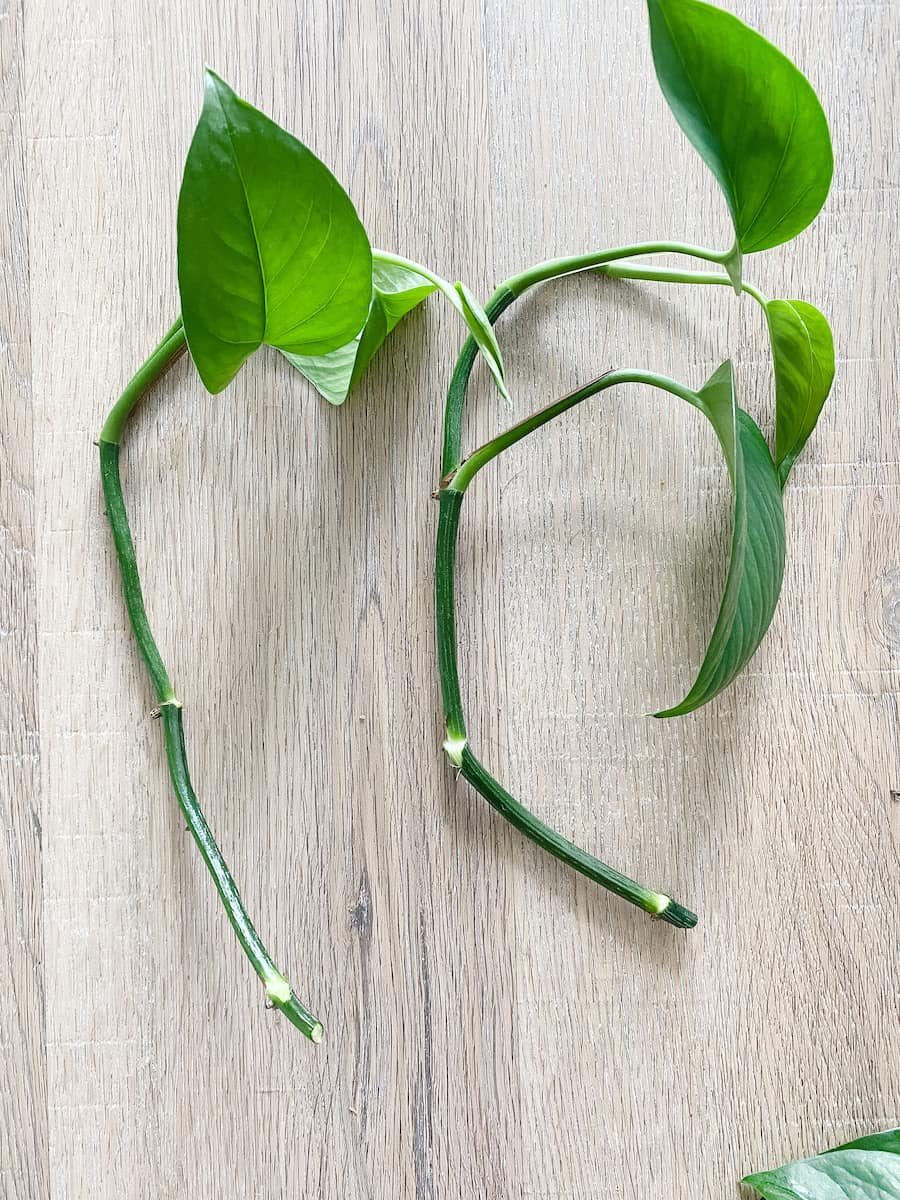 Make your cut about 1/4″ or so above a leaf node. Your plant should grow a new stem out of a node above where you cut, so don't worry that it won't recover!
growing new pothos roots
Once you've trimmed your pieces to propagate, pull the leaves off of the bottom part of the trimming (you don't want any of the leaves to be submerged in water), and then simply stick it in your propagation container. You'll want to make sure the bottom leaf node (or two, if the cutting is long enough) is fully submerged in water at all times.
I've had really great luck just using a plain ol' cup with water, but I recently upgraded to something more official so I'll probably be propagating even more plants now. You can put several cuttings together in one cup without issue – some plants don't like to be crowded, but pothos can be squished up just fine and they'll still grow roots!
Once you've put your roots into water, all you have to do is place them in a sunny spot and wait. Change out the water weekly (I'll admit – I'm lazy with this and my cuttings grow just fine!), and in about a month, you'll have roots!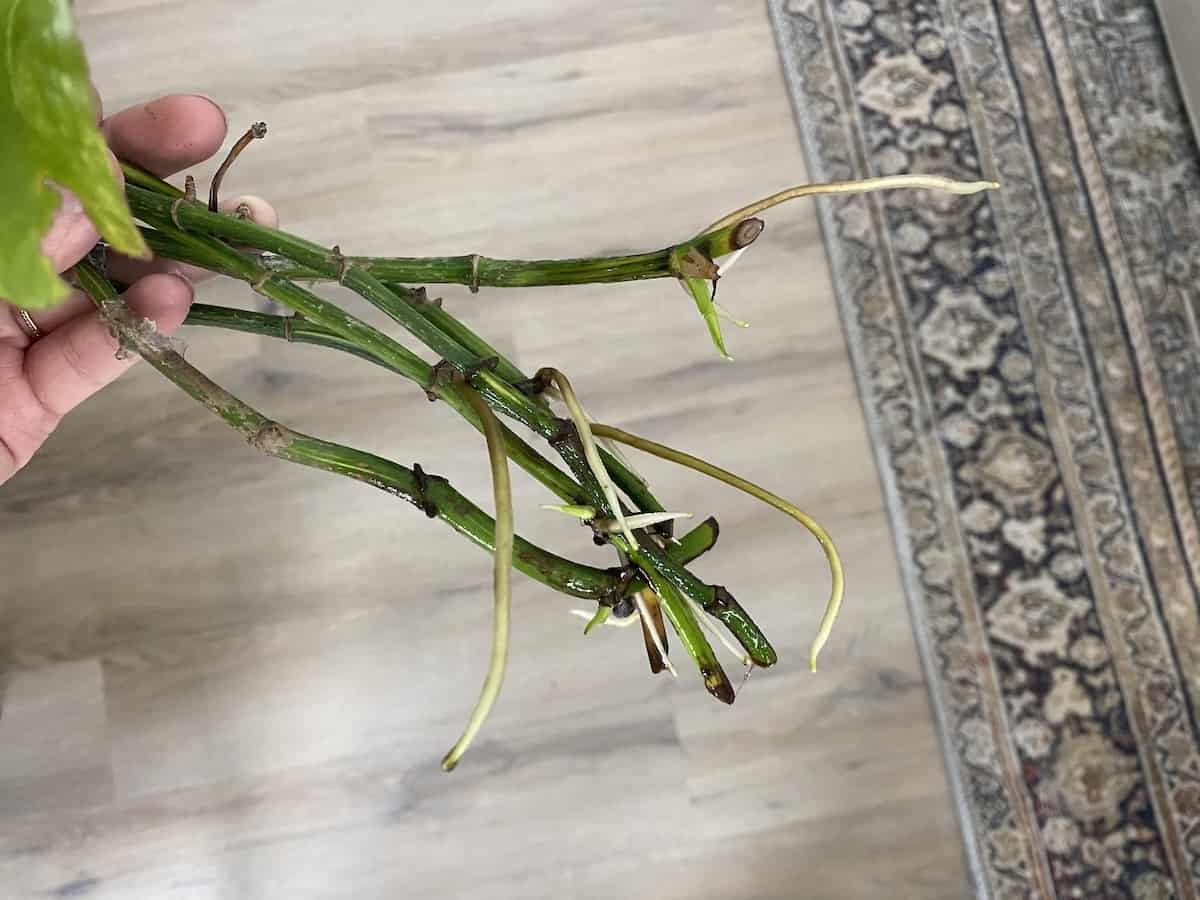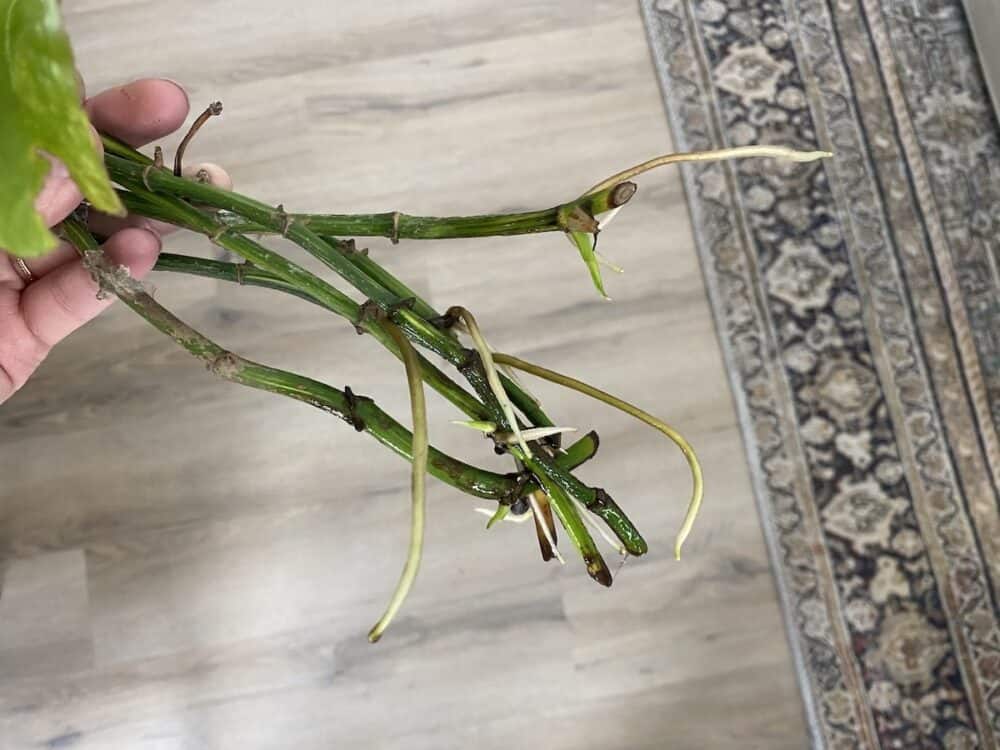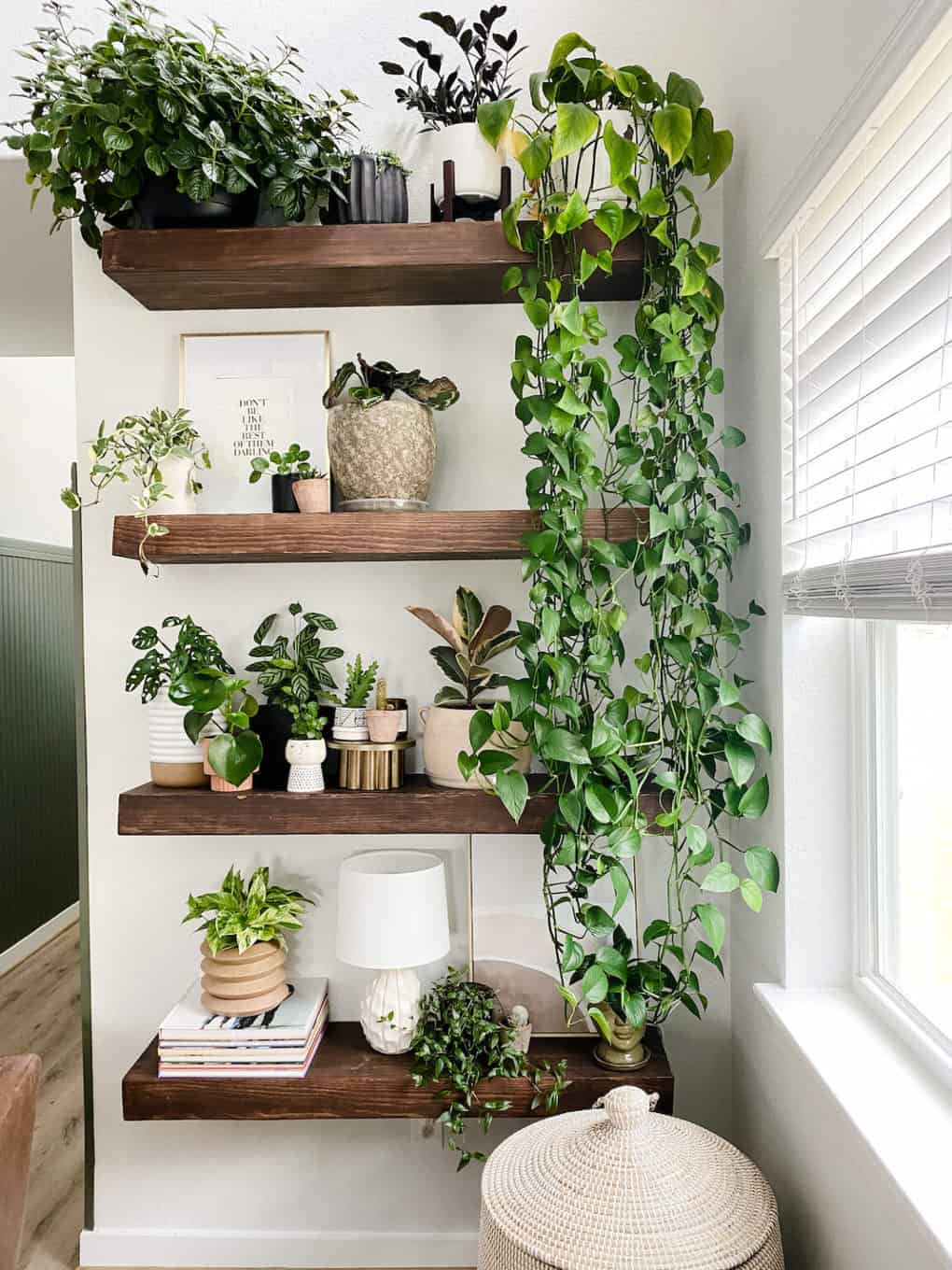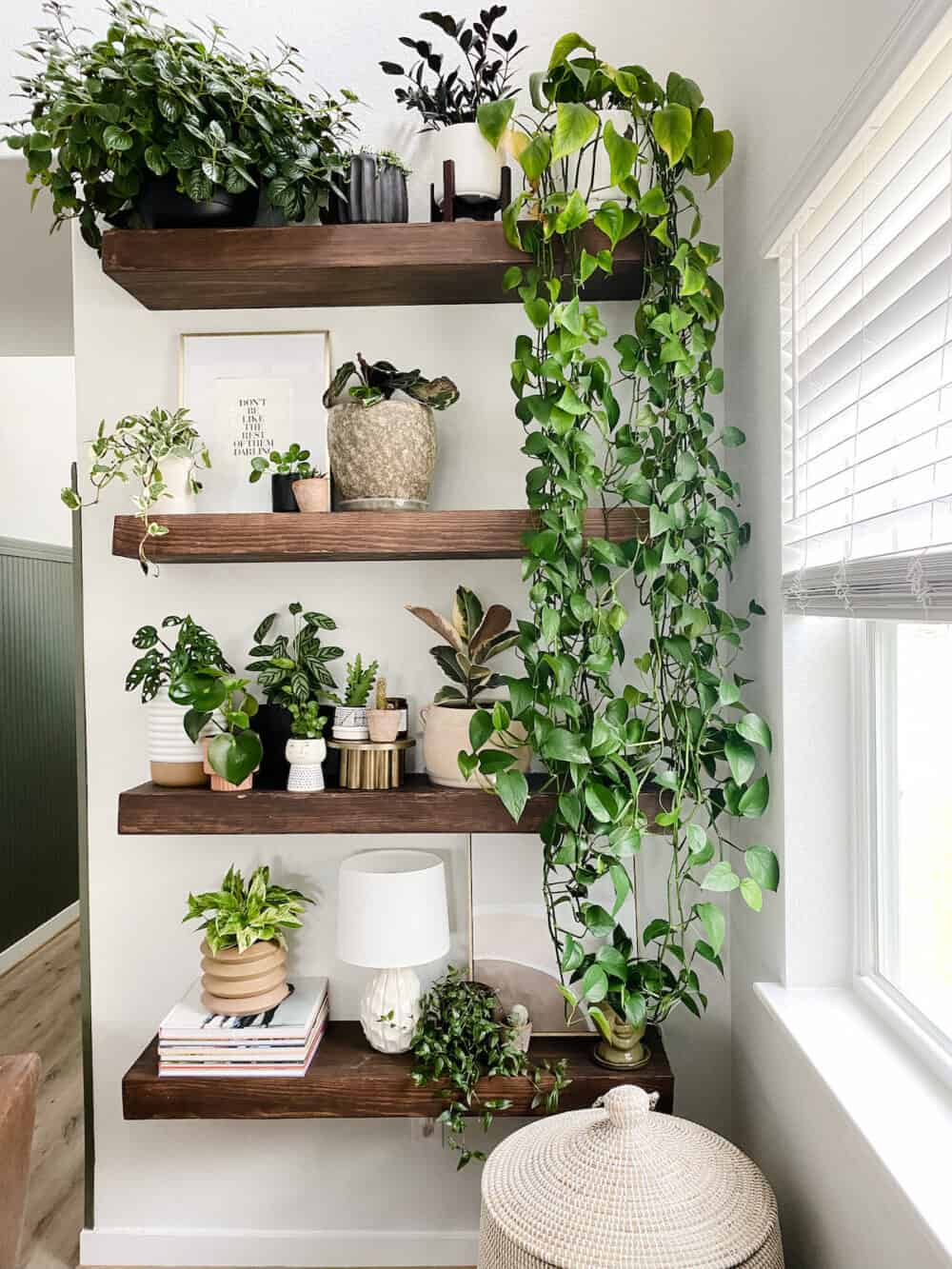 Once your pothos cuttings have roots that are a couple of inches long, you can consider them officially propagated! Pull them out of the water and plant them wherever you want – I like to plant mine up at the top of my pothos plant to keep it looking full and lush. You can also just plant them in a fresh pot to start a brand new plant!
And that's all you need to know about how to propogate pothos plants. It's that easy. Propagating my pothos and replanting the cuttings has made the biggest difference in how it looks, and my plant seems a lot happier for it!
More posts you may love…