What Bought Me Joy in July
Towards the end of last month I was looking at my July calendar, and I joked to Corey that the month would be so busy it was basically already over before it started. Well, I blinked, and here we are. July absolutely flew by and I can't believe that we're officially staring down the beginning of the school year.
Part of me feels sad about preparing to say goodbye to summer but a (bigger?) part of me is thrilled. I love the back to school season and the routine it brings back into our lives. Also, turning the calendar to August brings us one month closer to our big Disney World trip and I cannot wait.
July was packed full of summer fun, and it's time to recap it. Ready? Let's go.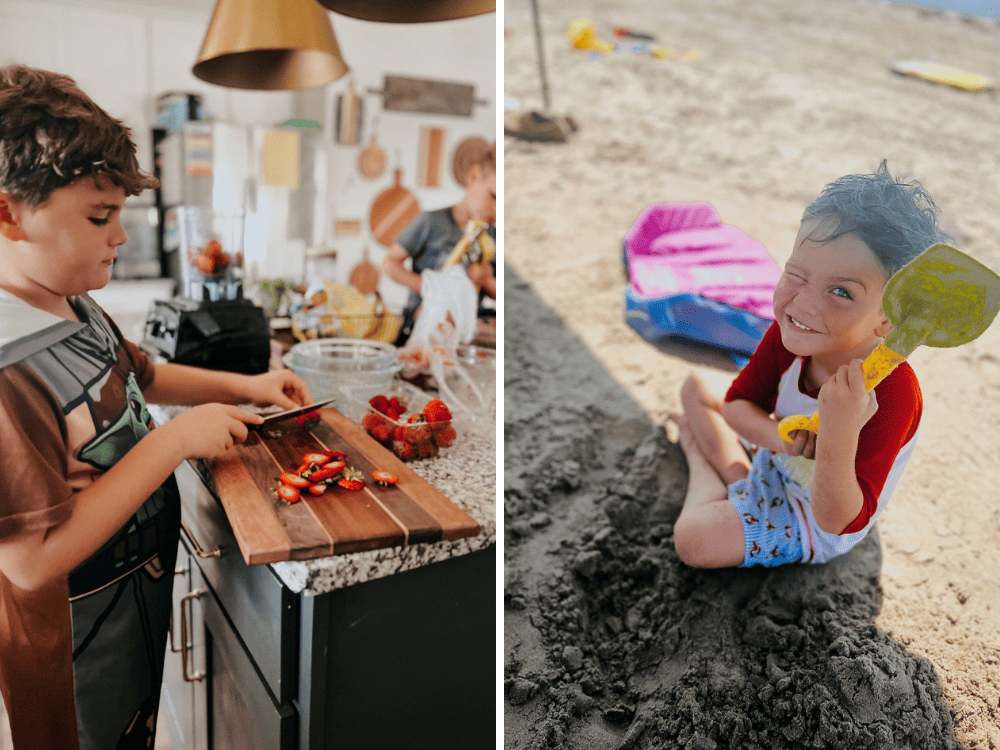 Moments & Memories
We've been doing weekly dinners with my bestie, Parisa, and her family (we call it Sunday Supper), and it's been the highlight of summer for me. It's casual and chaotic and full of laughter and joy.
Last year we started a tradition of doing Persian food with Parisa and her family for the fourth of July. I looked forward to it for weeks leading up to the big day, and it didn't disappoint. We let the kids stay up late to watch fireworks, and Grant told me it was the "most good day I ever had" so I think it was a win.
The boys and I had a blast opening aaaaaaall of our Disney-themed shirts we ordered on Prime Day. We wore our Mickey ears and tried things on for each other and just generally let ourselves bask in the joy and anticipation. Have I mentioned yet that I can't wait?!
For two weeks in July, the boys went to a half-day theater camp put on by our local high school. It culminated with a performance of Seussical and they loved every second of it. I think they're wanting to continue doing some community theater stuff once the school year starts, so I'm really excited to continue to watch them!
We went to the beach! It was a five day trip with us and Parisa's family, and it was exactly what we needed. It was chill and slow and full of laughter and delicious food. Oh, and a trip to NASA Space Center. Doesn't get much better!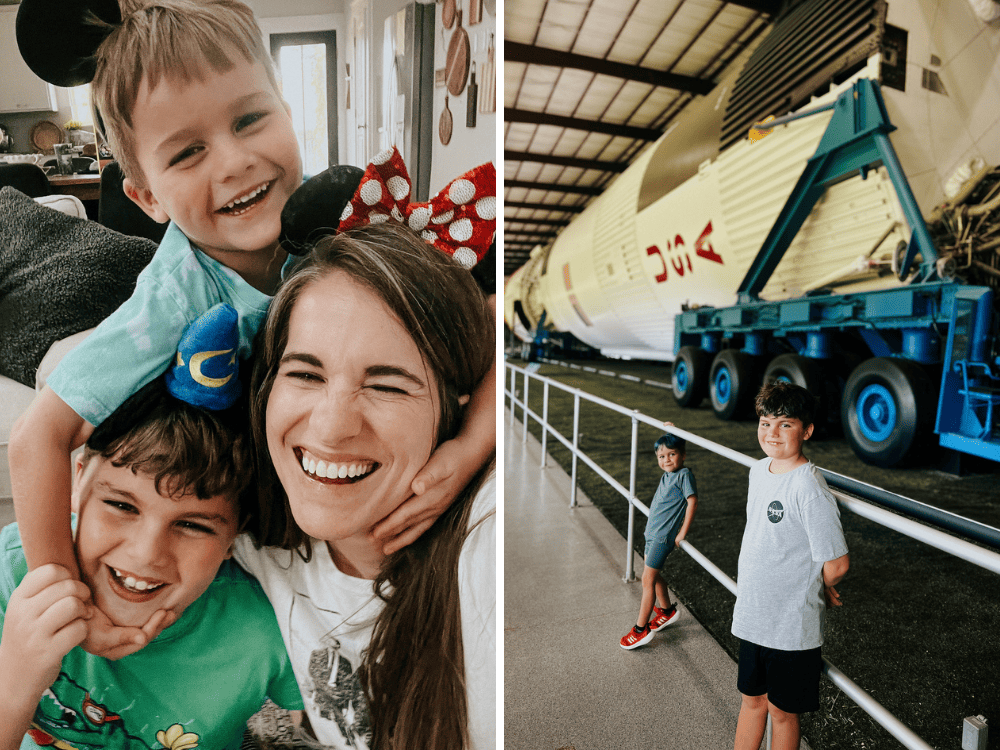 Books + Media
Here's what I read in July:
I wrapped up Queen Charlotte and then struggled to find anything great to watch. Corey and I haven't had much time to watch television together lately (but we did finally start Black Mirror and OMG!), so I've been mostly on my own. I started The Righteous Gemstones and enjoyed it but am not fully hooked. I watched part of season 2 of Cruel Summer, but it similarly didn't draw me in as much as season 1 did. I've been turning on Schitt's Creek in the background when I want to watch something, because I know it's safe and it always makes me happy.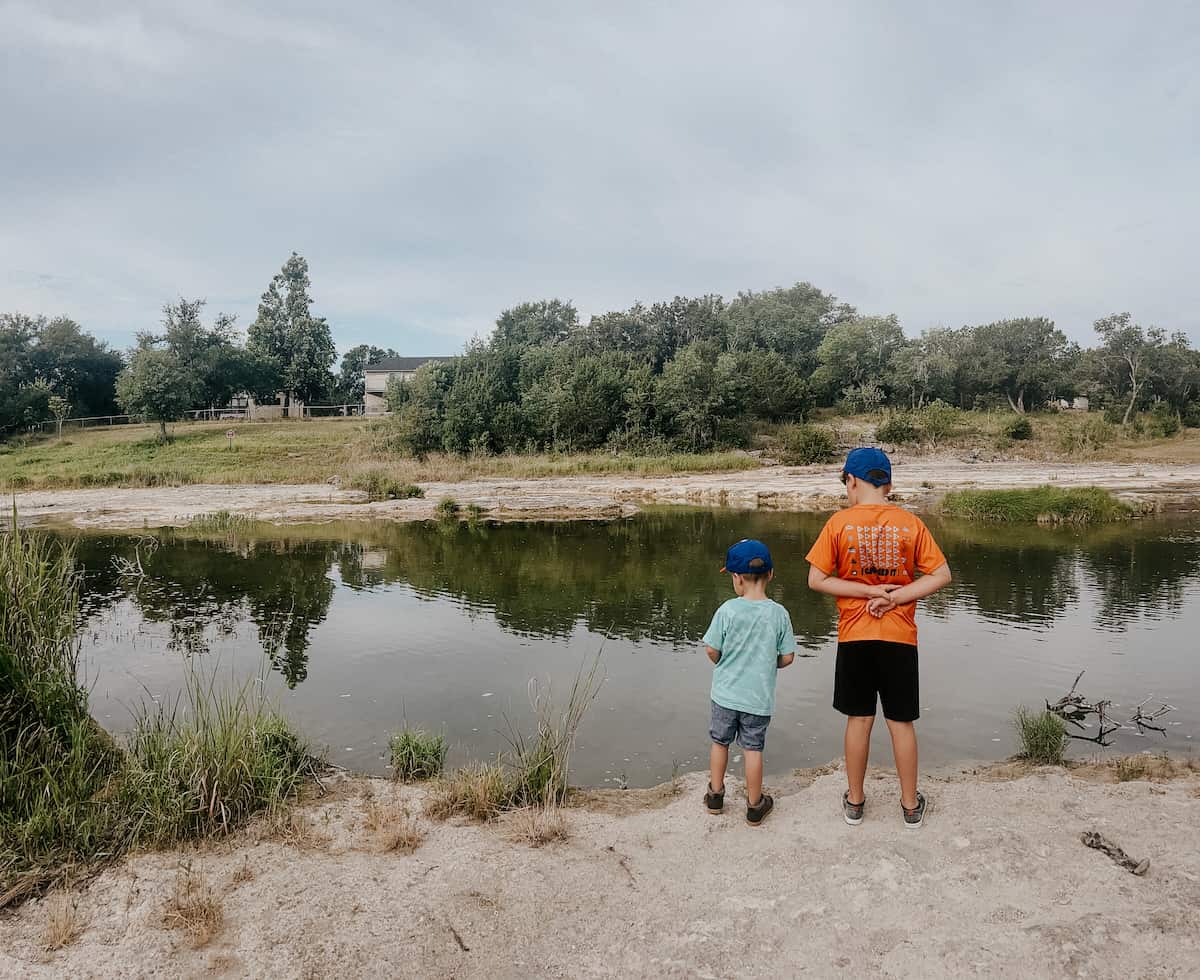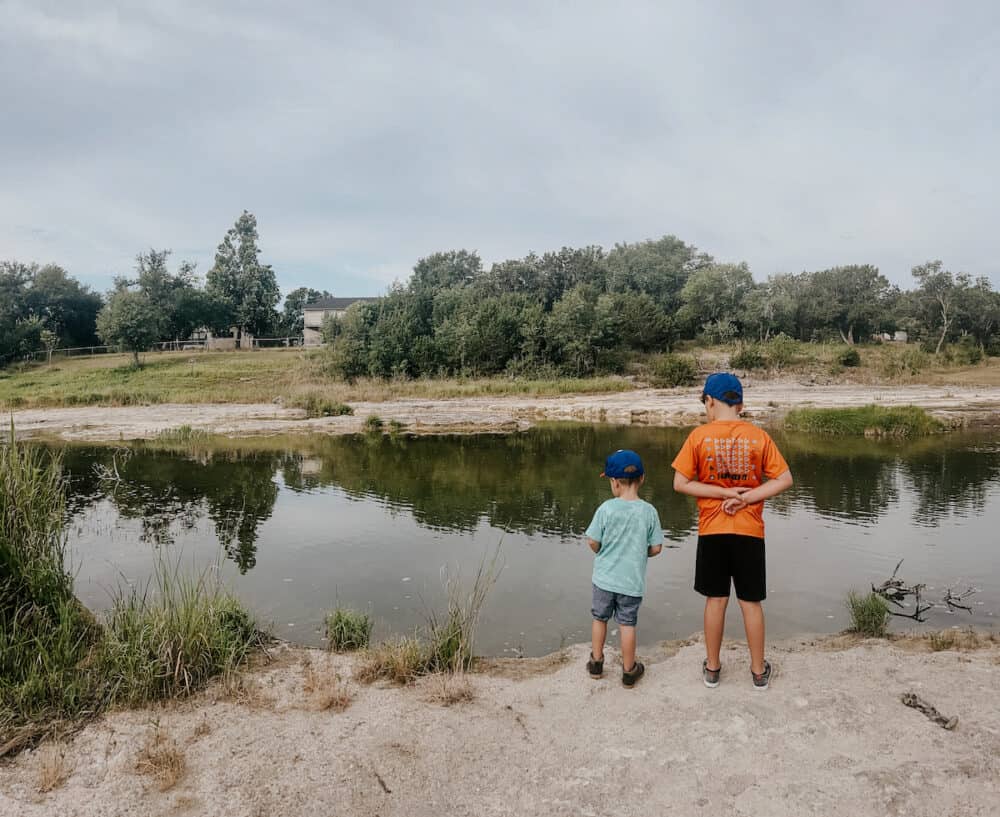 Games
I grabbed this game on Prime Day and we had so much fun with it! I can tell it's going to be put into regular rotation in our house!
We played a (very intense) round of Rack-O at the beach with our friends. It's genuinely one of the best simple games to play with friends – it's easy to learn, a ton of fun, and you can chat while you play. It's one of my very favorites.
Corey and I also played a game of Splendor while we were at the beach. It's always one of our go-to's for a game just the two of us! I love the strategy involved, and it never gets old.
One of our favorite really quick games to play with the kids is Happy Salmon. It only takes about 90 seconds to play, but I promise you'll be in fits of laughter by the end and immediately want to play again.
And finally, the boys and I tried out the Space Mountain game one day when we were all feeling a little tired and cranky and needed a pick me up. It was really fun and got us even more excited for Disney World, if that's even possible.
Products
And that's July! School starts for us in just over 2 weeks and we are pumped. Everyone is ready for the routine, and Grant is so excited to be headed to kindergarten!
What Brought Me Joy In…