24 Gorgeous (Affordable) White Coffee Tables
One of the purchases in this home that took us the longest to make was our coffee table. We lived in this house for almost exactly a year with no coffee table before we purchased our beautiful white coffee table.
What took so long? Well, it was partially that we enjoyed all the extra space. Grant was tiny when we moved into this house and we were still spending tons of time on the floor playing with him. It was nice to have a lot of extra space in the living room for the kids to play, and we weren't in any rush to fill it.
But, a year in things started to feel a little empty. We missed having a spot to set drinks or rest our feet, and so we started shopping for the perfect coffee table. I fell in love with the Cap Ivory cement coffee table from CB2 pretty quickly, and we decided to splurge on it. We've had it for about a year and a half now, and I'm still just as in love with it as I was on the day it arrived.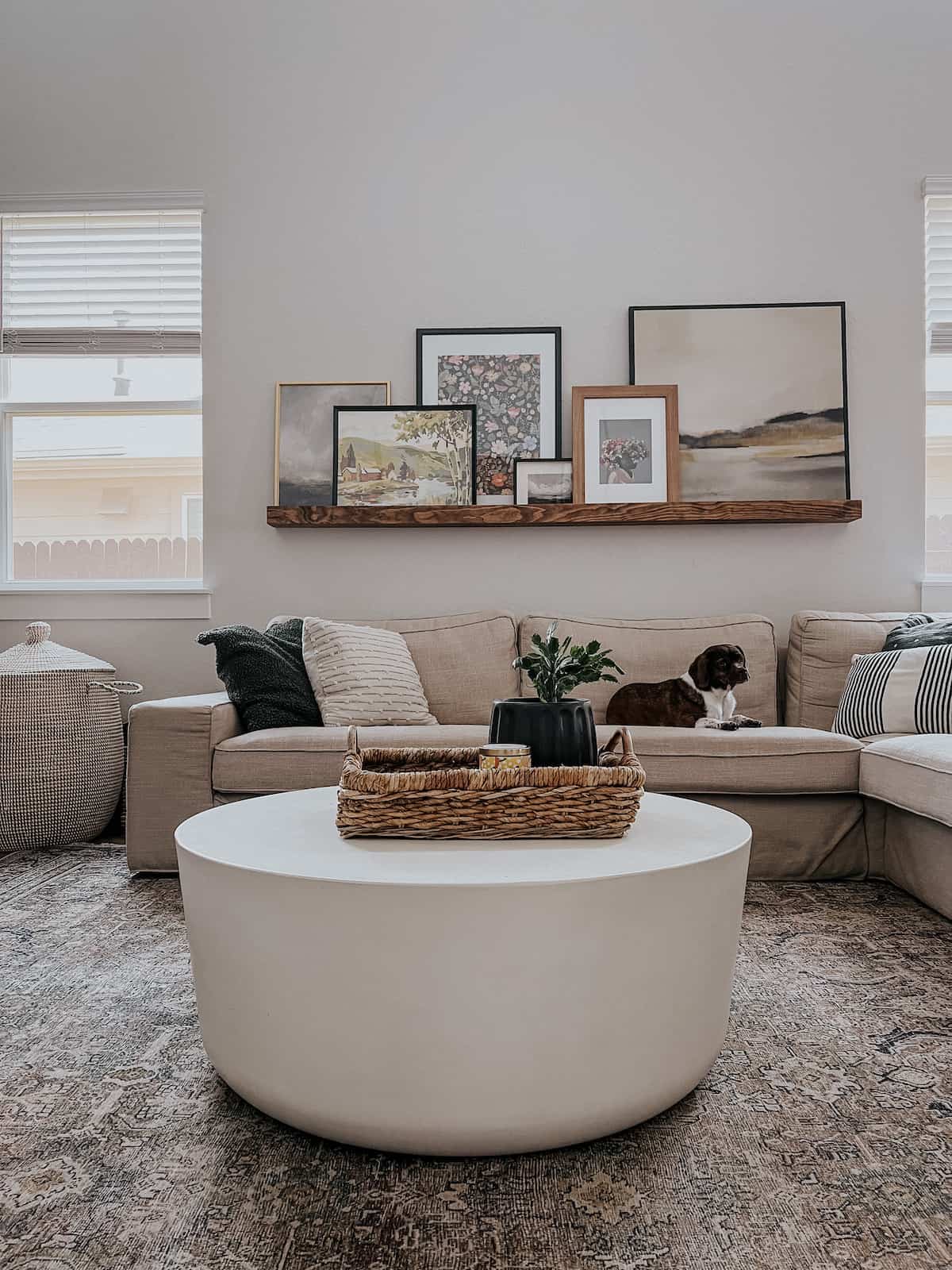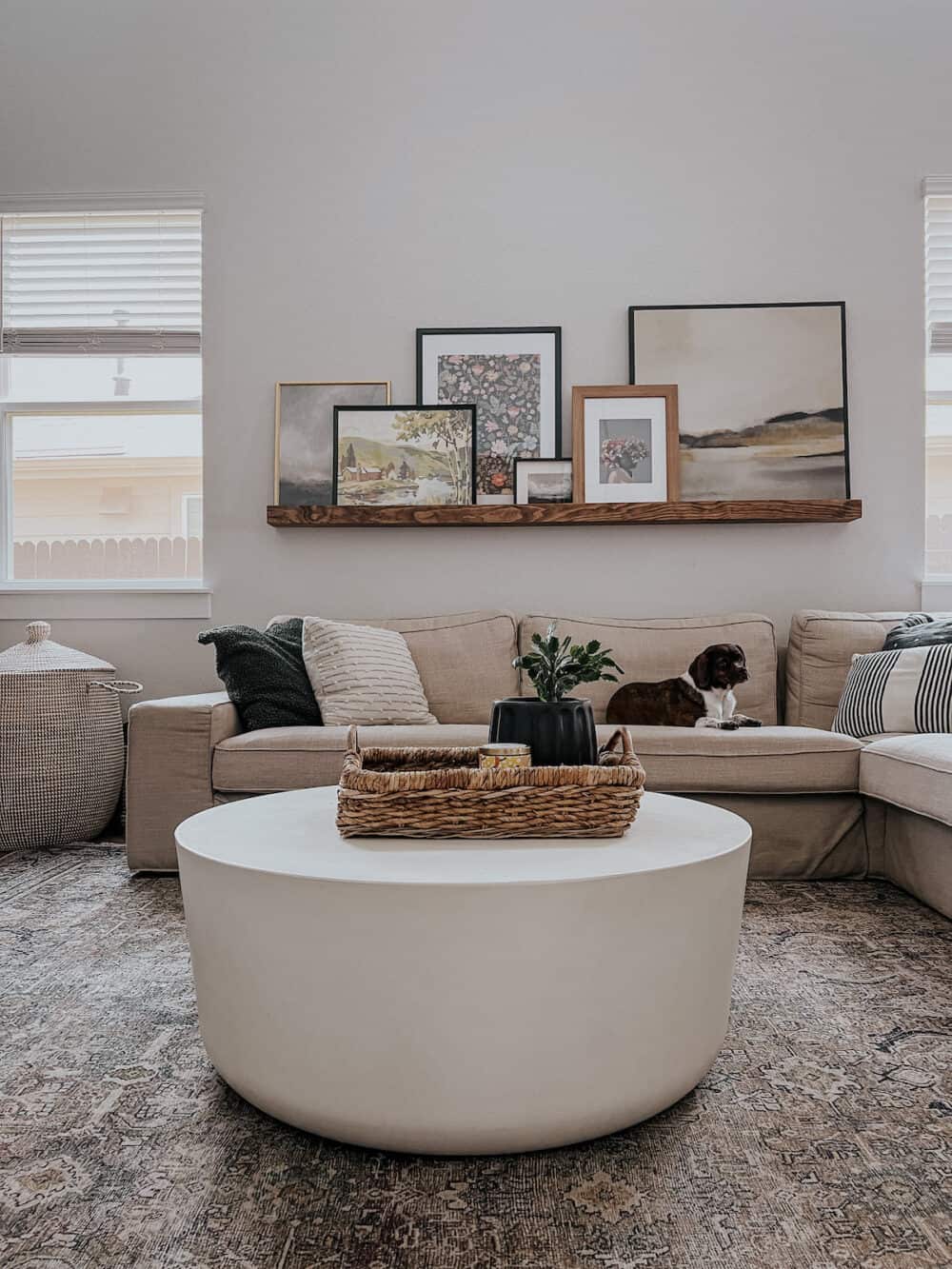 Maintaining a White Coffee Table
Having a white coffee table requires a little bit of extra care and maintenance (especially if you have kids). But, I have zero regrets about it. I love how bright and clean it feels in the room, and it's honestly not been that hard to keep clean! I wipe it down with a Magic Eraser every other week or so, and every few months I apply some concrete wax. And that's it!
I often get asked about our coffee table – and I can tell you that I 100% recommend it with my whole heart. We absolutely love it and I think it'll last us for years and years to come. But I know a white concrete coffee table isn't for everyone, so I thought today I'd take a minute to round up a few other white coffee tables for you. There are so many beautiful options out there, at a wide range of price points!
Below, I've gathered 24 beautiful white coffee tables. Most of them are under $500, with a few splurge-worthy pieces sprinkled in (but they're all reasonably-priced, promise!). Take a look and see if there's anything you love. I don't have a need for a new coffee table right now, but I'd have a hard time deciding between numbers 9, 11, and 13 if I was! Numbers 16 and 17 are also really swoon-y.
Okay let's be honest, I'd be happy with any of these in my house!
24 white coffee tables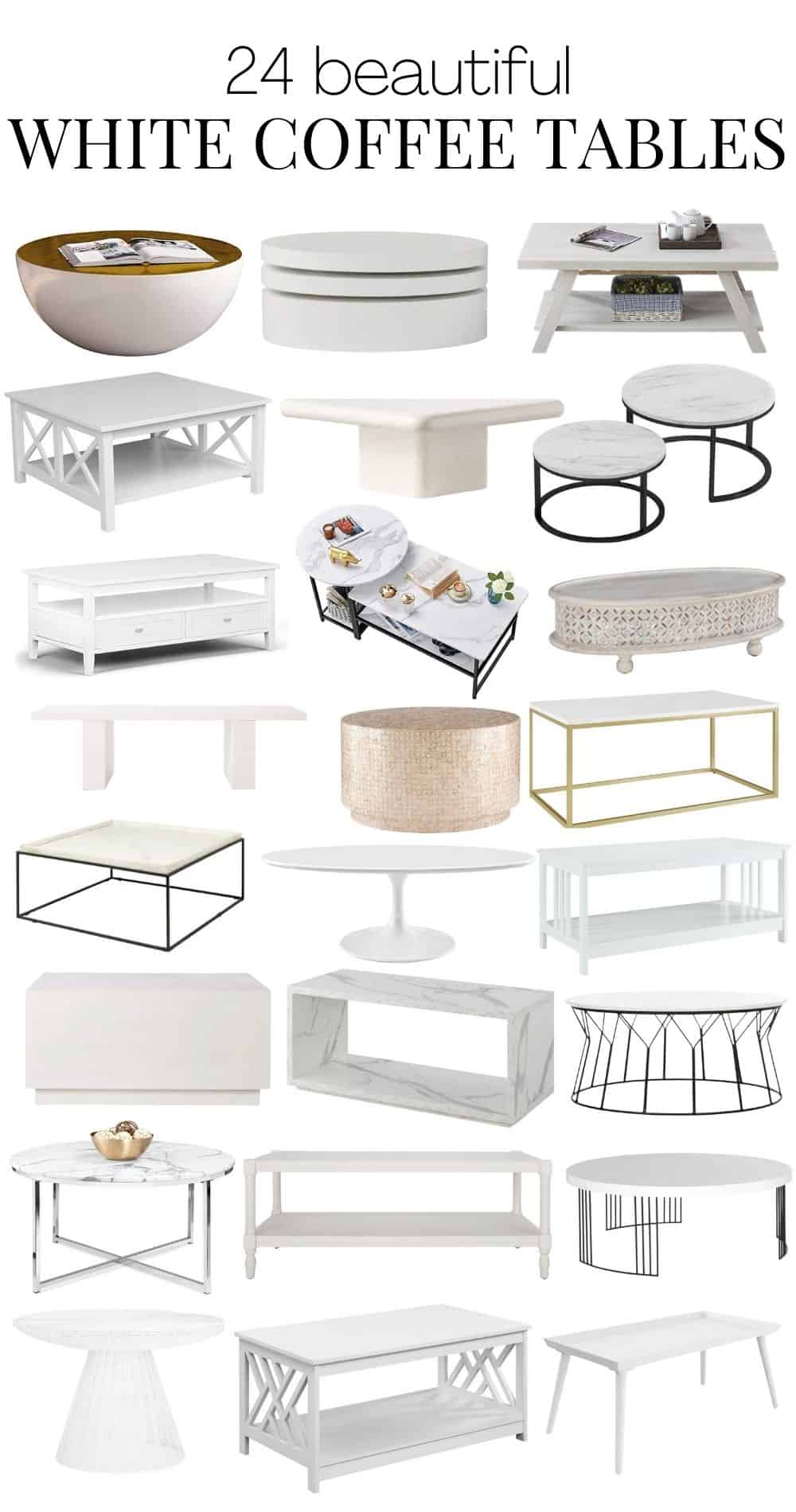 I hope this is helpful if you've been on the lookout for the perfect white coffee table! If you're considering it, I highly recommend giving it a shot – even with kids! You have to be a litttttle more laid back about day-to-day dirty fingerprints with a white coffee table, but on the whole I really haven't felt that it was that difficult to manage!
Other posts you may love