5 Simple Fall Touches In My Home
I adore everything about fall. The crisp air, the crunchy leaves, the cozy textures, the smells. And, of course, the anticipation of all things to come the rest of the year!
This is far and away my very favorite time of the year, and I always like to make a few simple swaps around my house to signify the start of fall. I don't do anything over the top, largely because I like to save all of my seasonal decorating energy for Christmas. But, a new set of greenery here and a pumpkin or two there can go a long way to making your home feel like it matches the season.
Today, I thought it would be fun to take a quick look at 5 simple things I've done so far this season to signal that it's fall in our house. None of them took more than 5 minutes to do, and they all add up to a really big impact overall!
5 Simple fall home touches
swap out faux greenery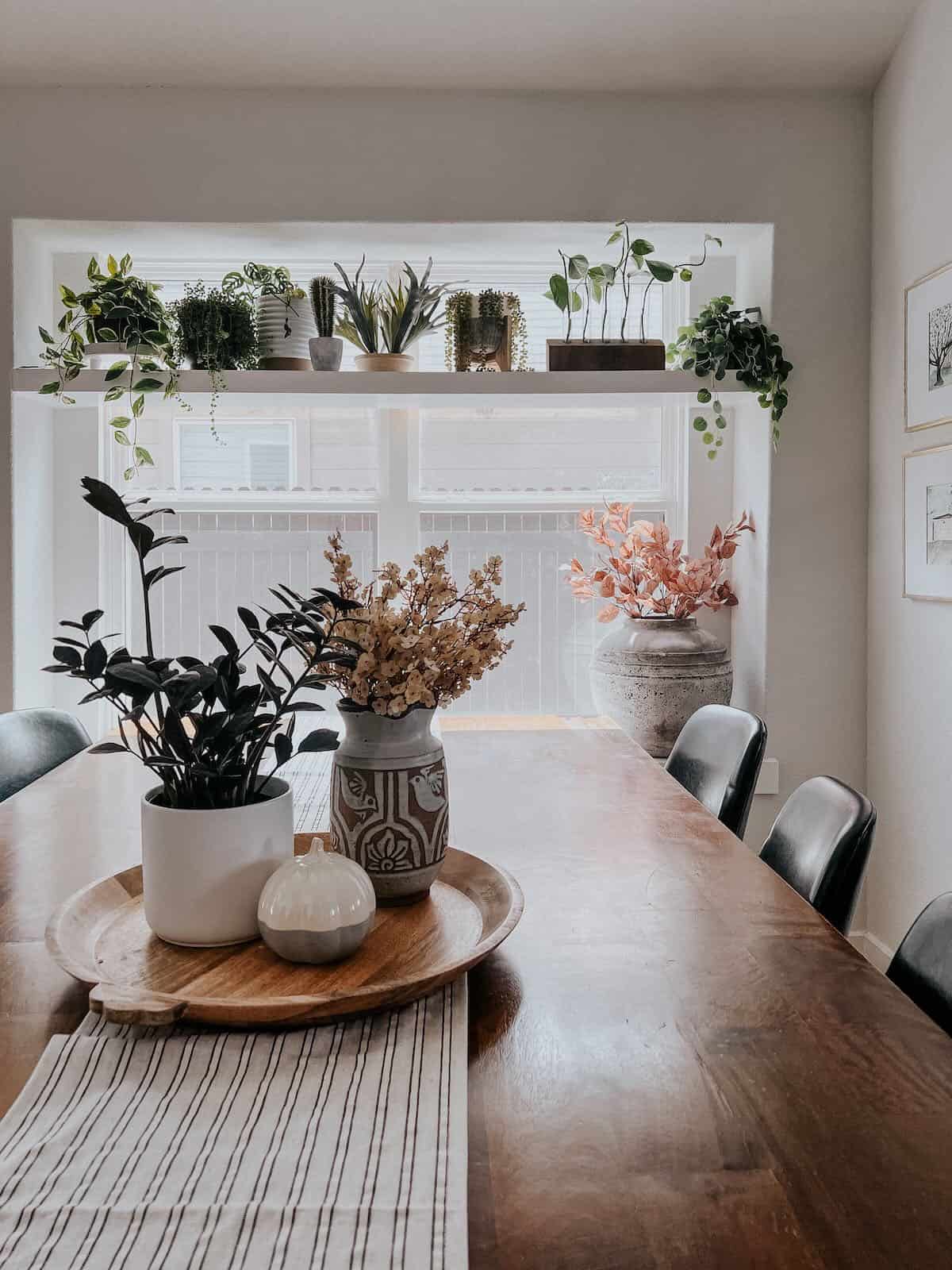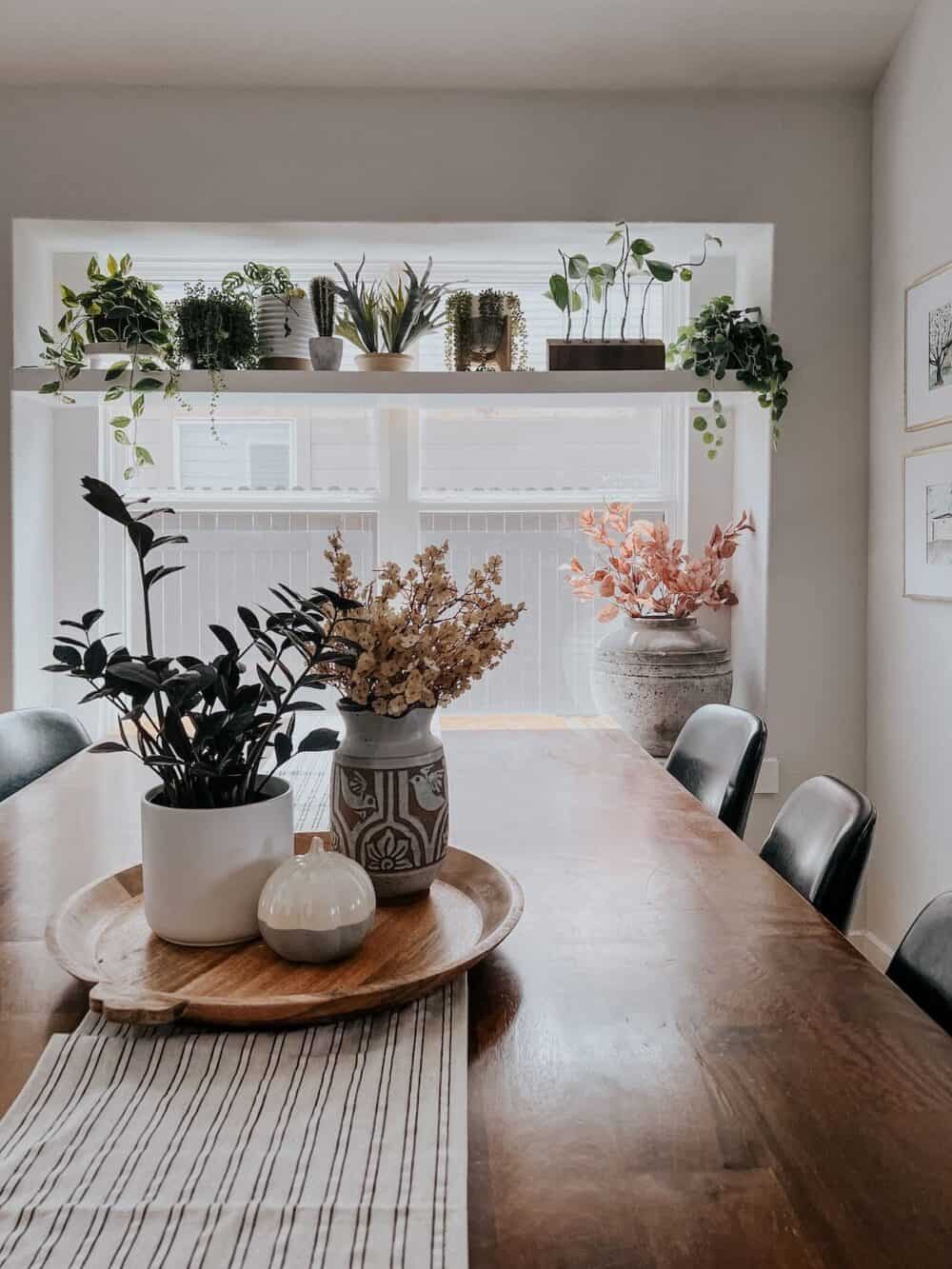 One of the simplest ways to bring a fall feel into your home is to swap out some of your summer-y greenery for ones that feel like fall. I don't have a ton of places in my home where I use faux stems, but I'm always surprised by how much different things feel when I switch them out!
This year, I swapped out the greenery in three specific spots in my home and it has made all the difference.
First up, I added these stems to the big vase in my entry. I used two stems, for a total of $30. They make a big statement when you walk in the door, and I love how they play against the wallpaper and green paneling in the entry.
I grabbed a few of these stems to add to the large gray vase in my dining room window seat.
And, my favorite swap, I added one of these faux baby's breath bouquets to the dining room table. I've had some faux tulips there throughout the summer, and this simple little switch instantly created a whole new mood in the dining room. This little bouquet is 100% a must-have!
Here are some other fall stems and greenery options that may work for you!

change some textiles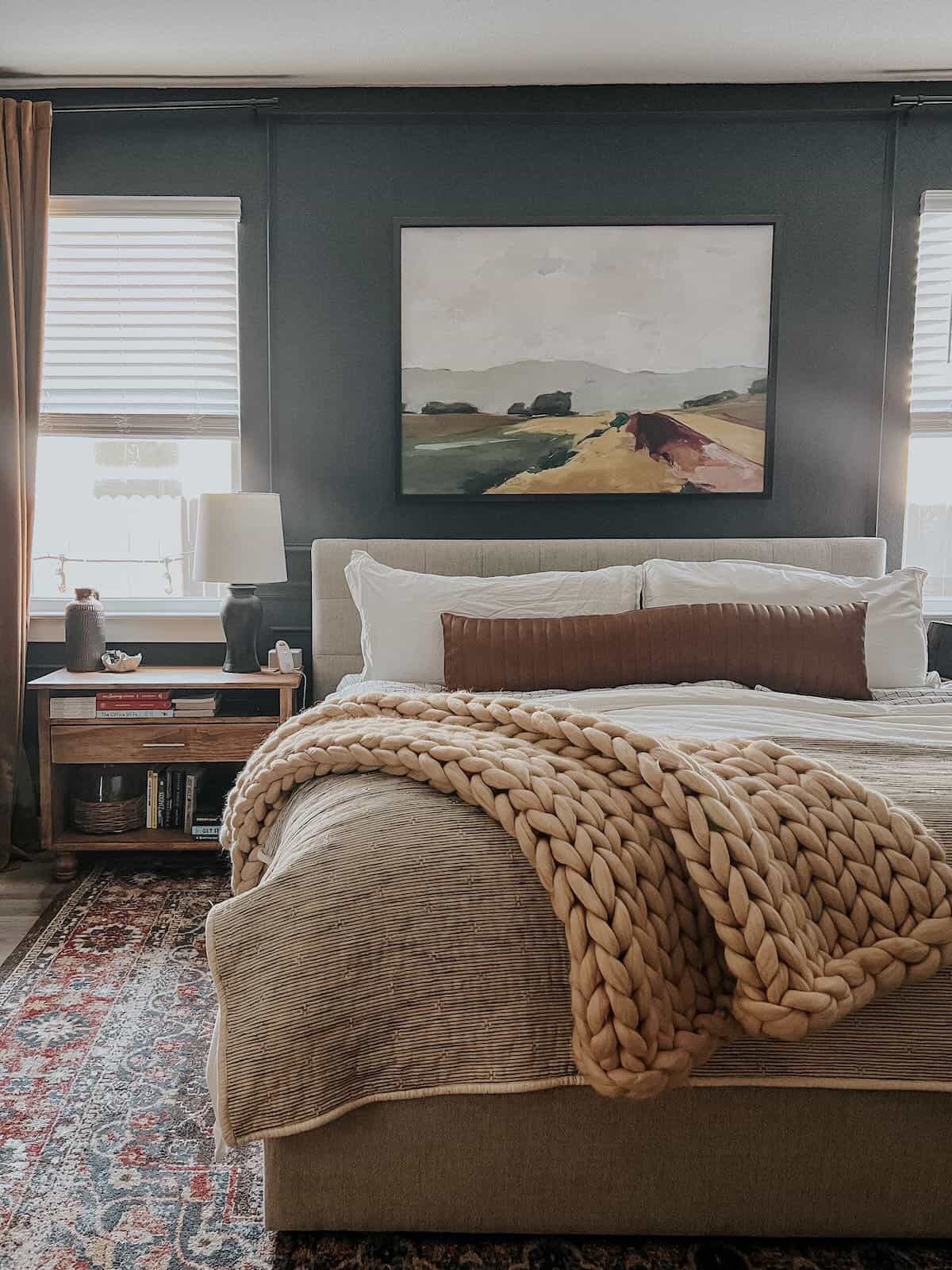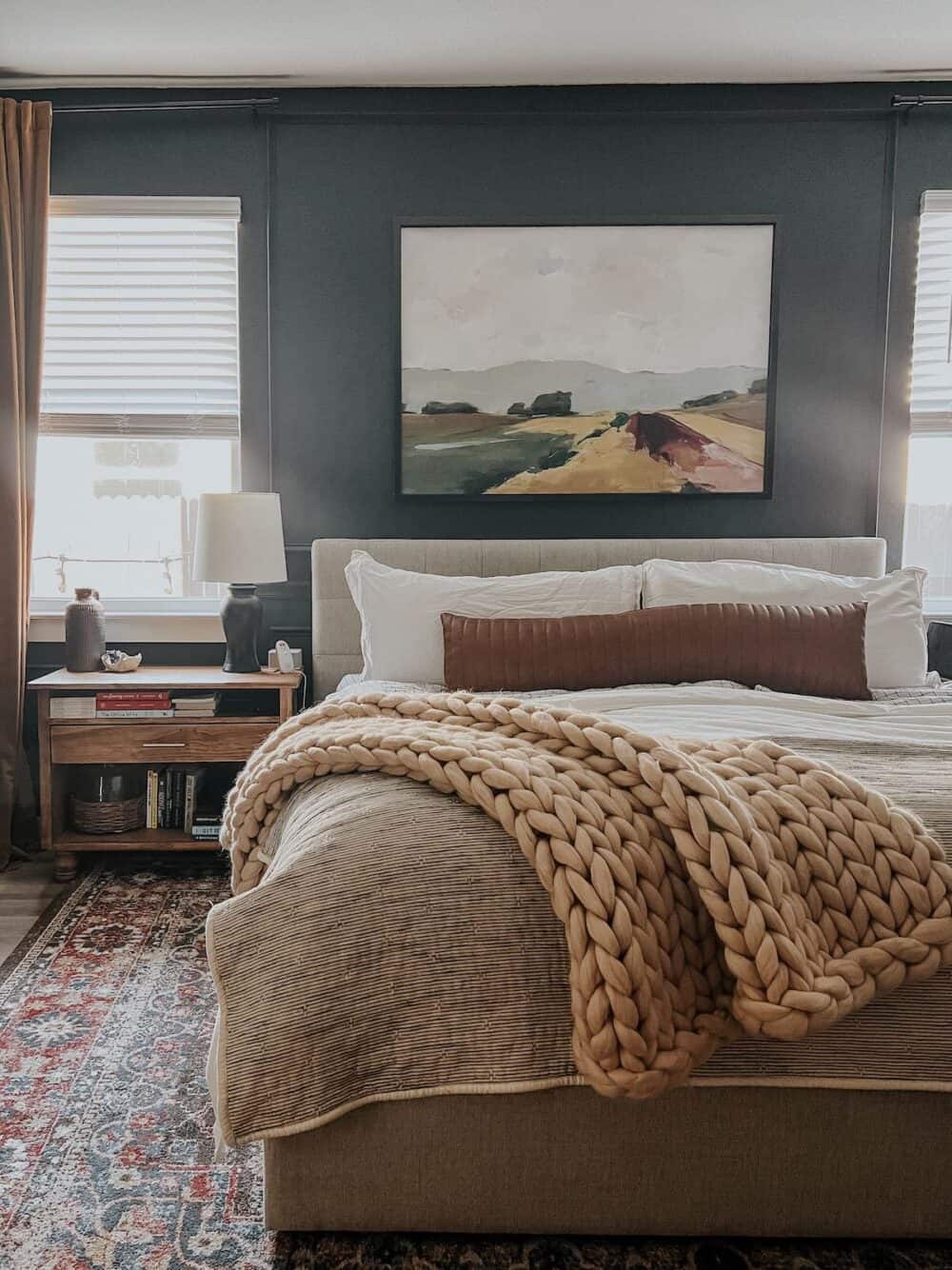 Another really simple way to cozy things up for the fall season is to swap out things like your throw blankets, pillows, or even dish towels! Most of the textiles I use around my house are already pretty fall-ish (it's just my style!), but I like to swap out the blankets on the back of my sofa and living room chair. I also like to change the blanket on the foot of my bed for something a little heavier.
This is a great time to look for a new throw pillow or two, or to toss a blanket over the back of the sofa if you don't already have one there. Cozy textiles are a great subtle nod to the changing temperatures – and they're practical, too!
Here are some great options, if you're looking!

make it smell like fall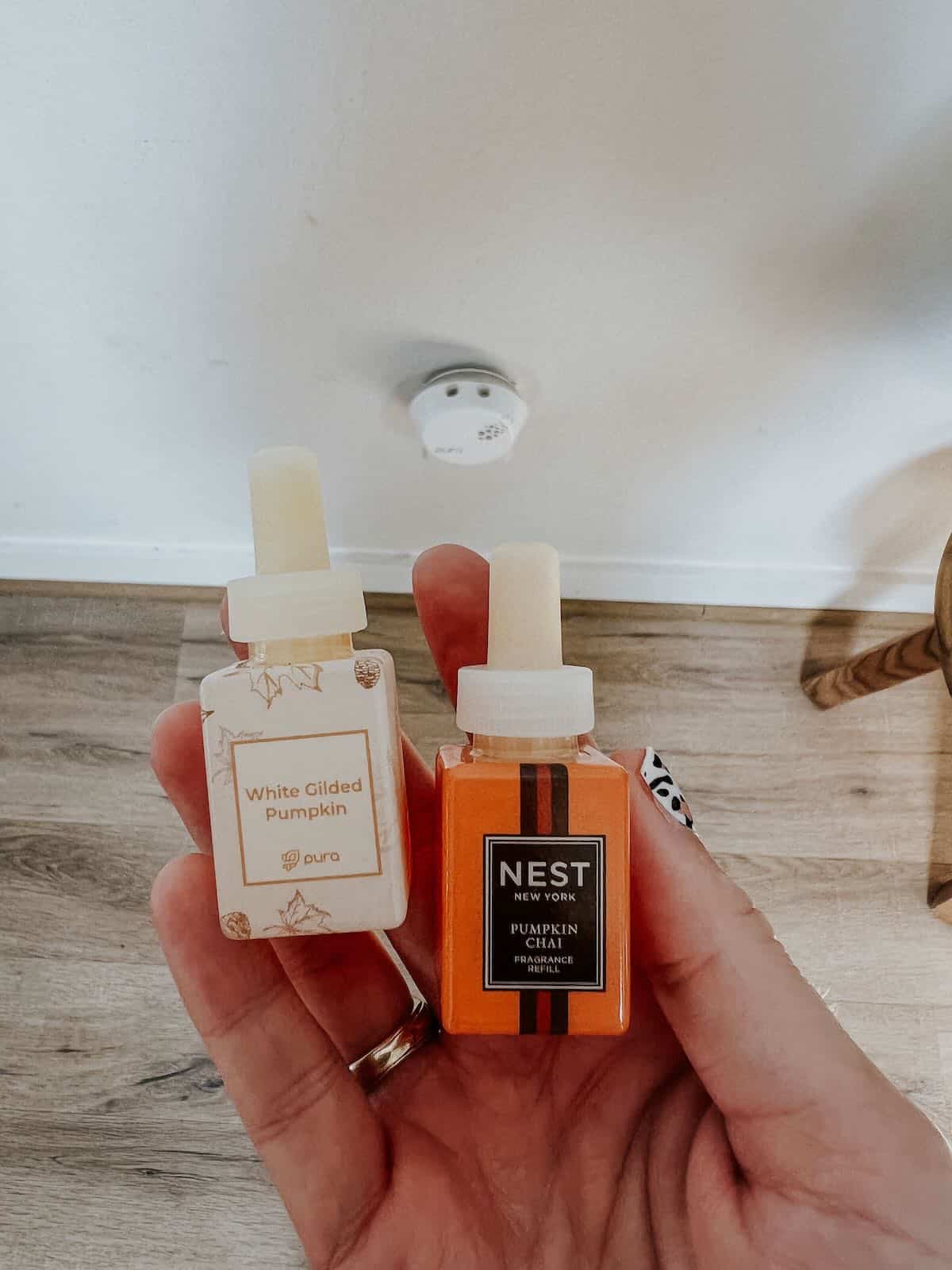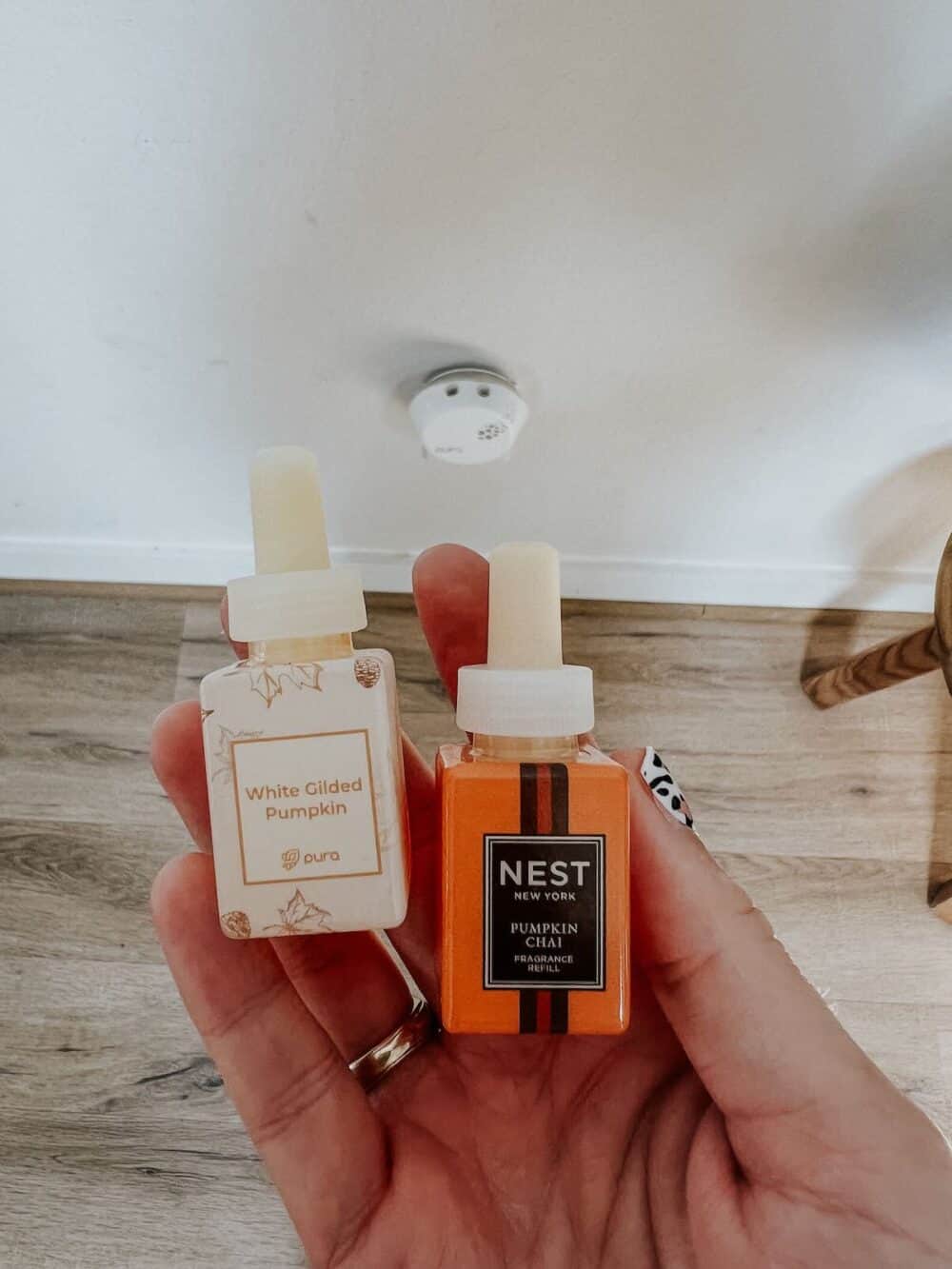 This is hands down my personal favorite way to shift things around for the season. I love using our Pura air fresheners to spread some seasonal scents around the house! I'm linking a few favorites below if you want to try it out – it's incredible what a difference it can make!
If you prefer adding scent in other ways, I love a good fall candle (there are a few of those linked below, too), but I also am a huge fan of just swapping to fall-scented cleaners! Mrs. Meyers' Acorn Spice scent is my favorite. It makes the entire kitchen smell like fall for a while after I clean it, and I find myself wanting to clean the counters way more often than I actually need to.

sprinkle in some pumpkins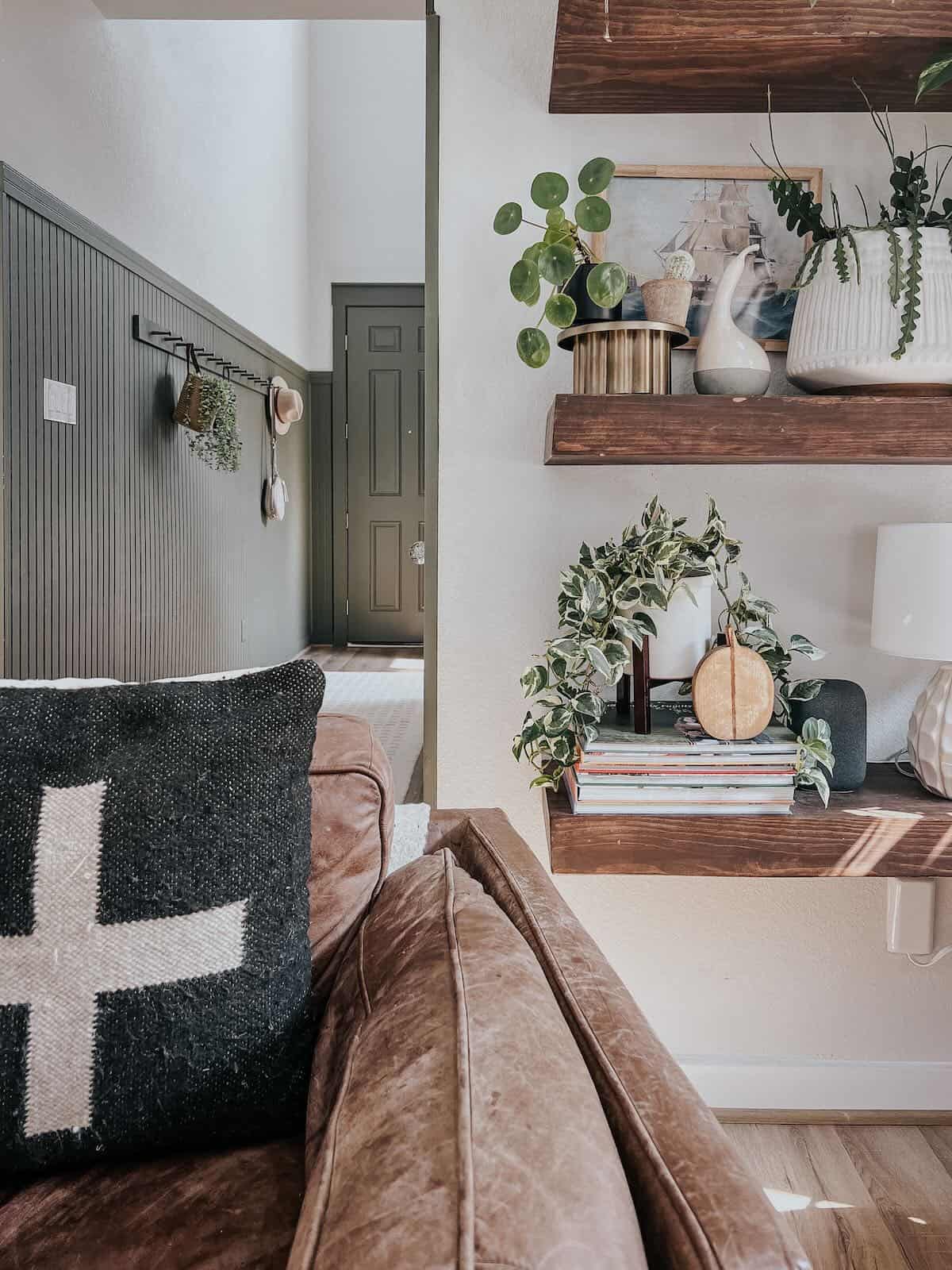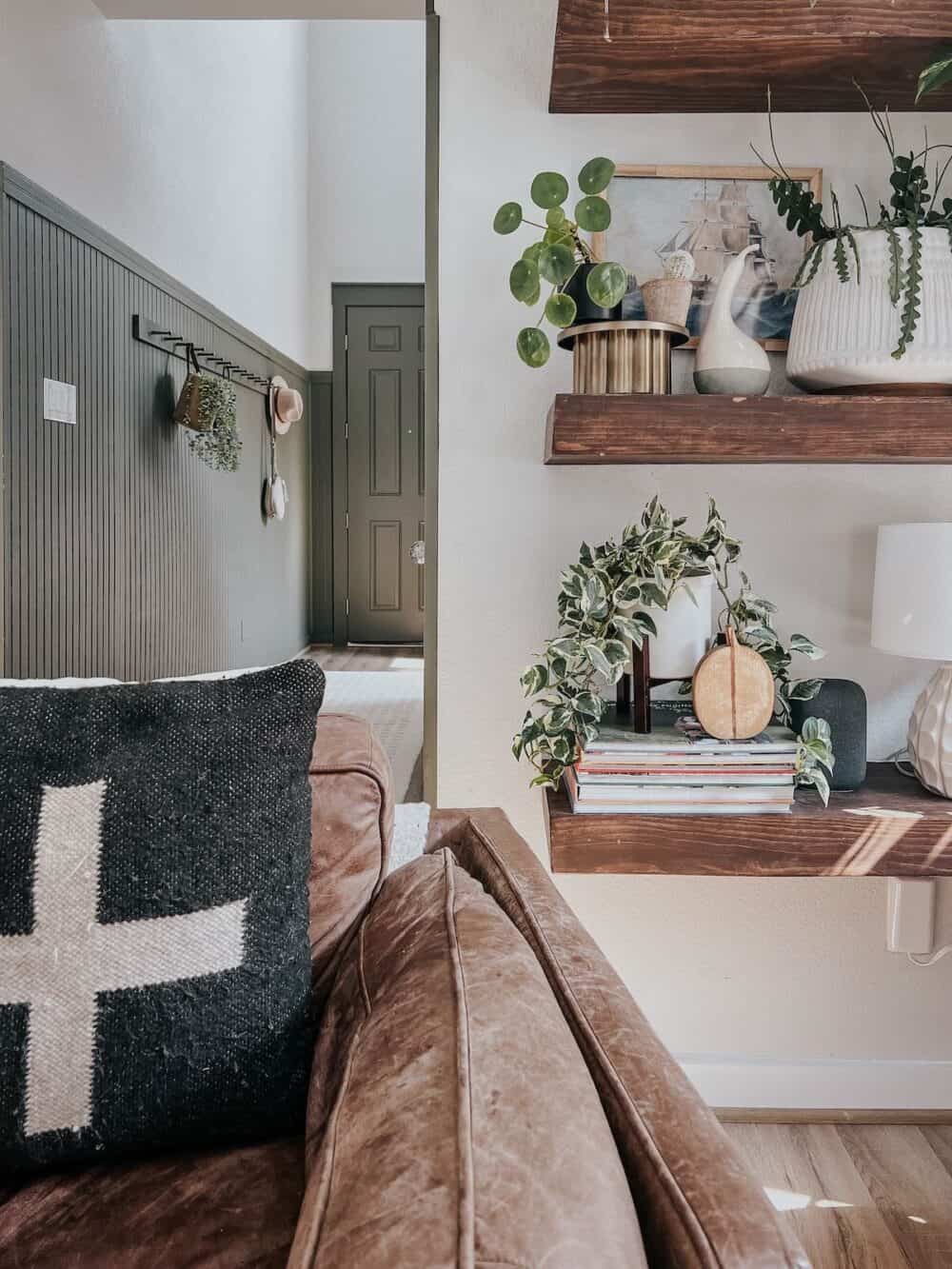 I don't like to make things too obvious when it comes to fall decor. A subtle approach is more my thing these days, so I can go all in on Halloween for the kids, and then my house can have a break before we dive into the Christmas chaos.
But, that doesn't mean no pumpkins! I like to tuck a pumpkin here and there on a shelf or next to a lamp. You don't need a ton to make an impact! Of course, you can also go all out and fill the mantel with them. I've done it more than once.

lean into texture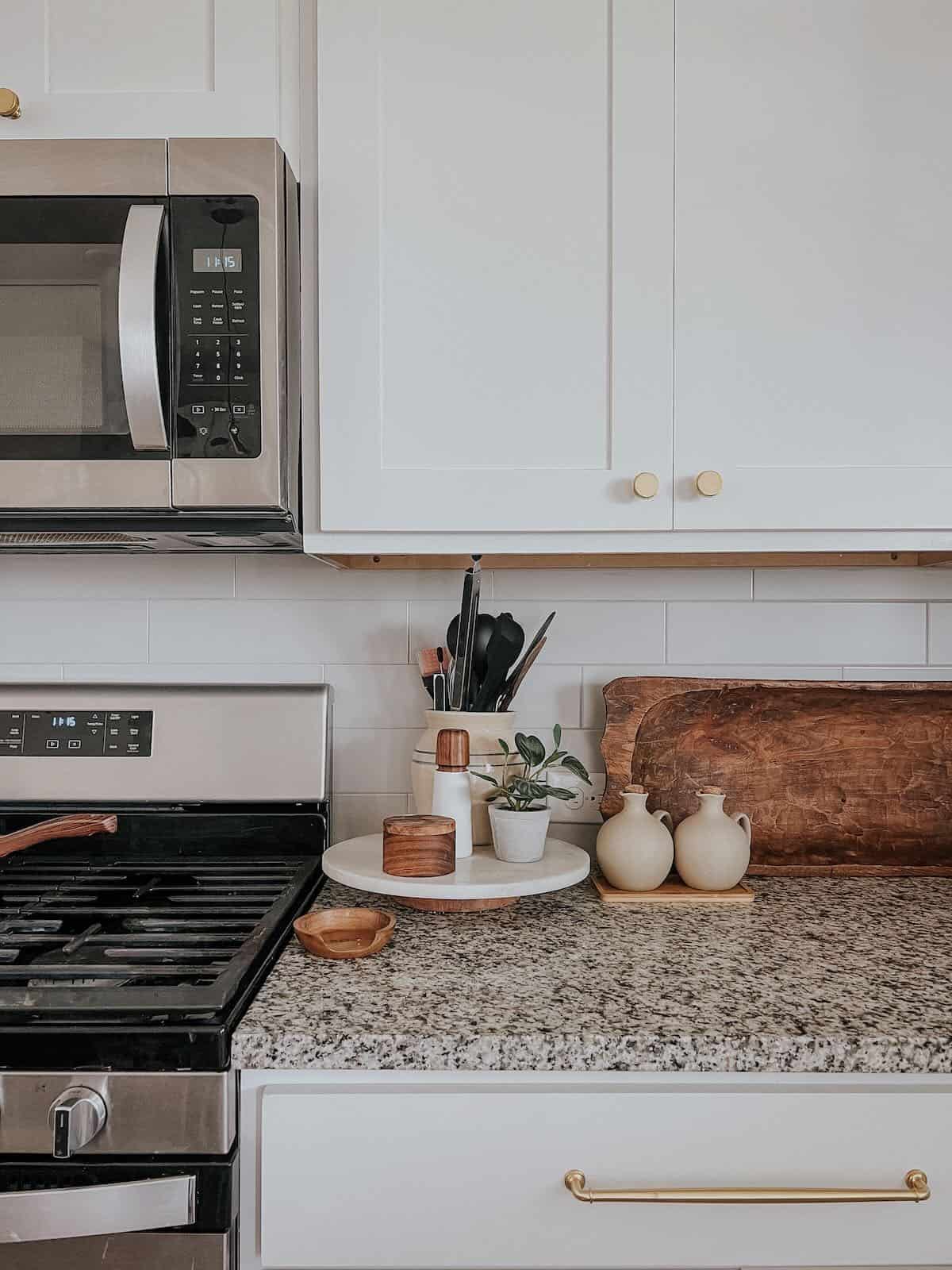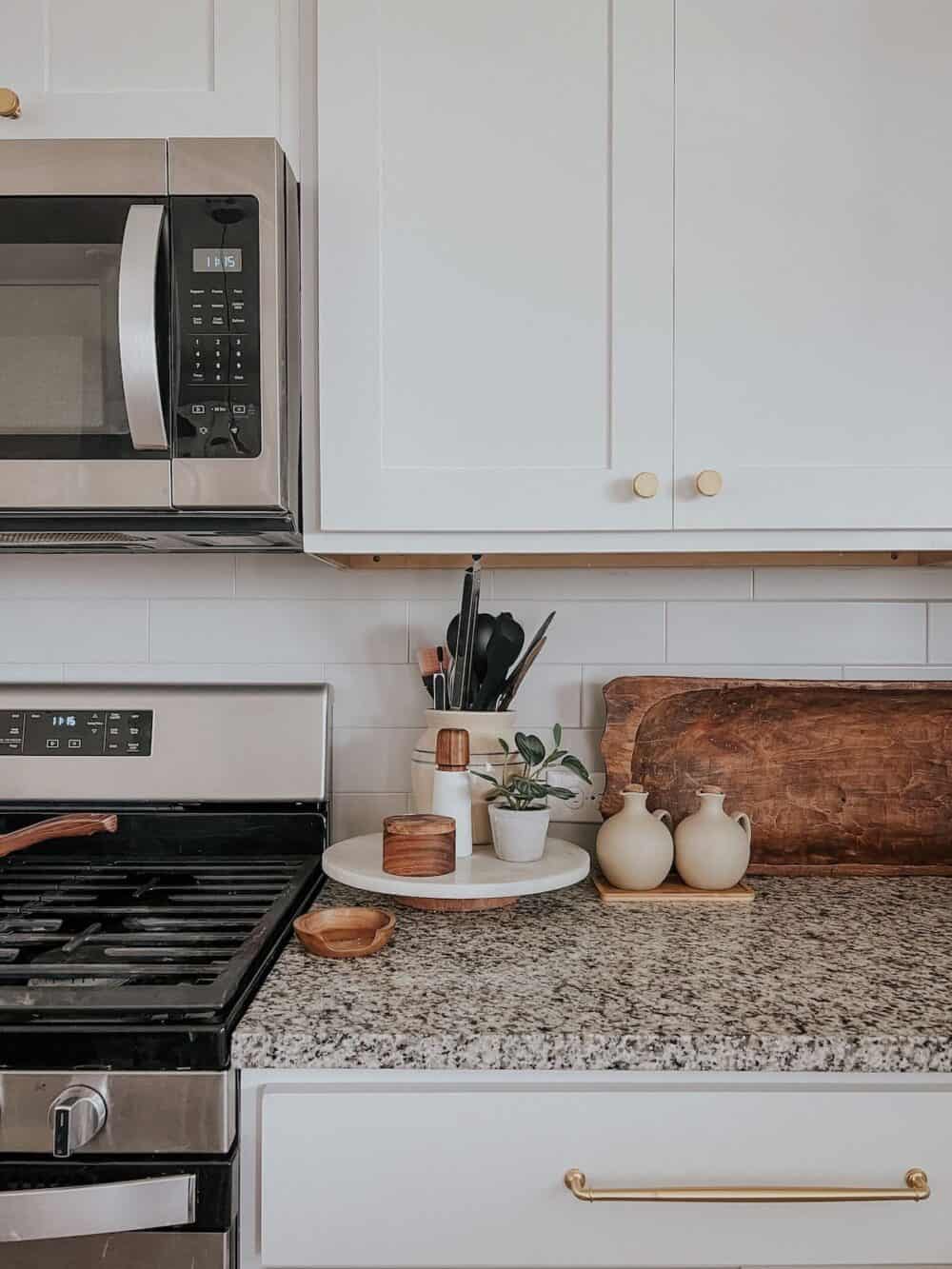 And finally, the easiest way to bring some fall into your house is to just shop your house for some texture! I like to swap out some of the decor around my house for things that feel warmer and richer. Deep wood tones. Thick-weave fabrics. Warm metals. This is the time of year were I put up some of the lighter and brighter pieces in favor of things that feel heavier, cozier.
There isn't a science to this, but I promise you'll notice a difference if you swap out a few pieces around the house for things that have a more traditional "fall" texture. Swap a clear glass vase for a rustic black one. Switch a rattan tray for a warm, hammered gold one. You'll be shocked at the difference you feel in your house. And the best part? None of it is overtly seasonal, so you can use it year-round if you want!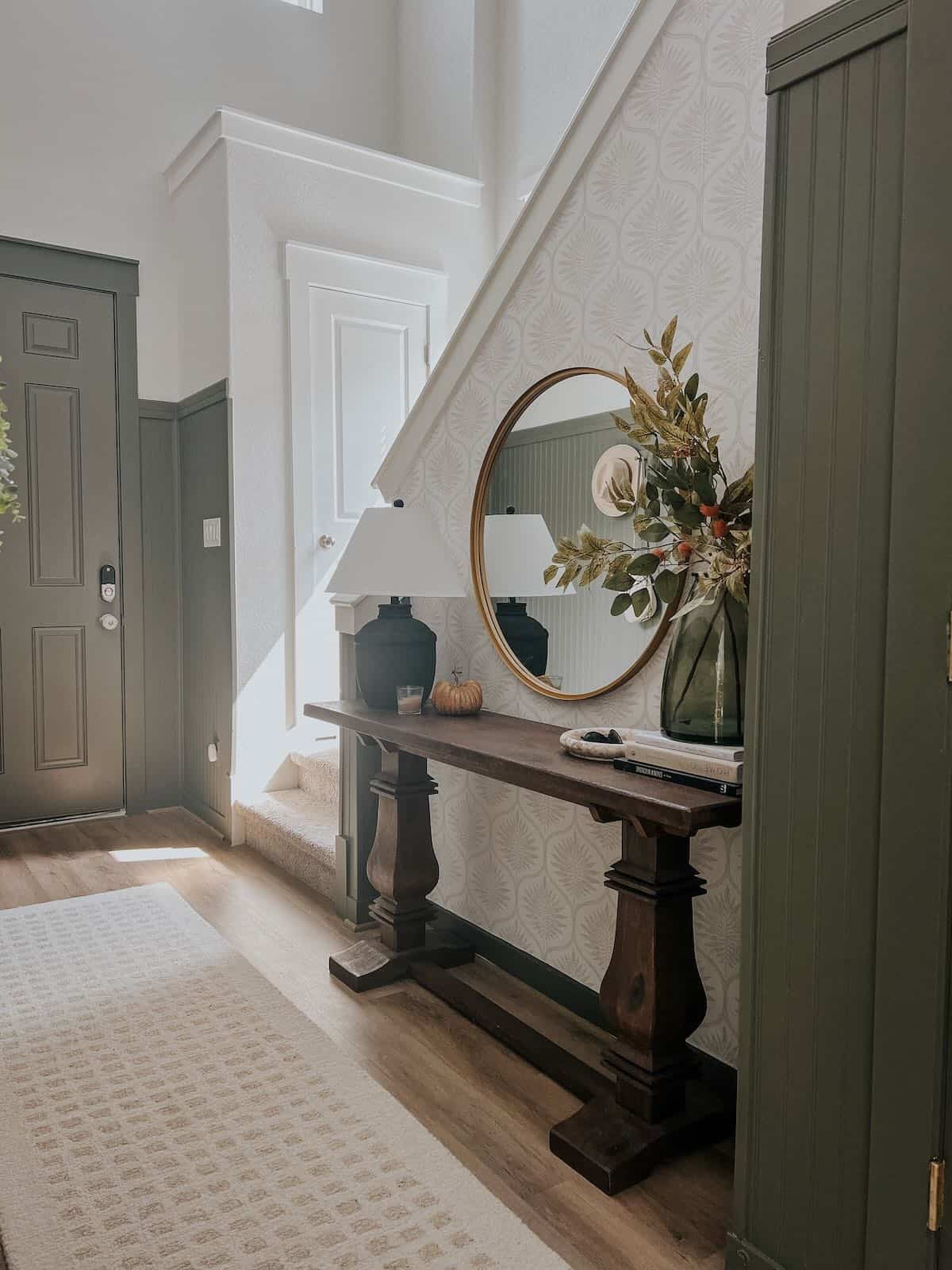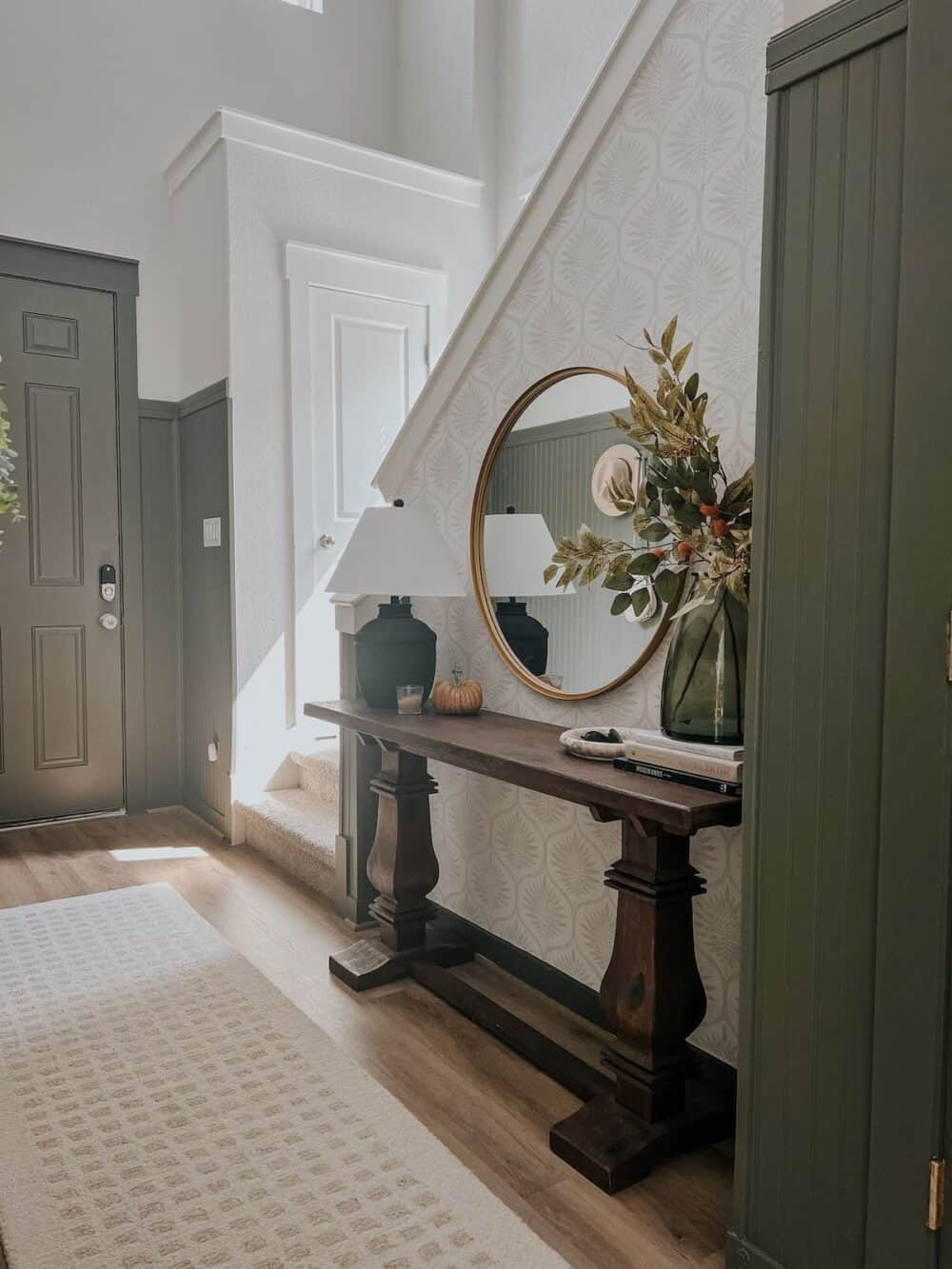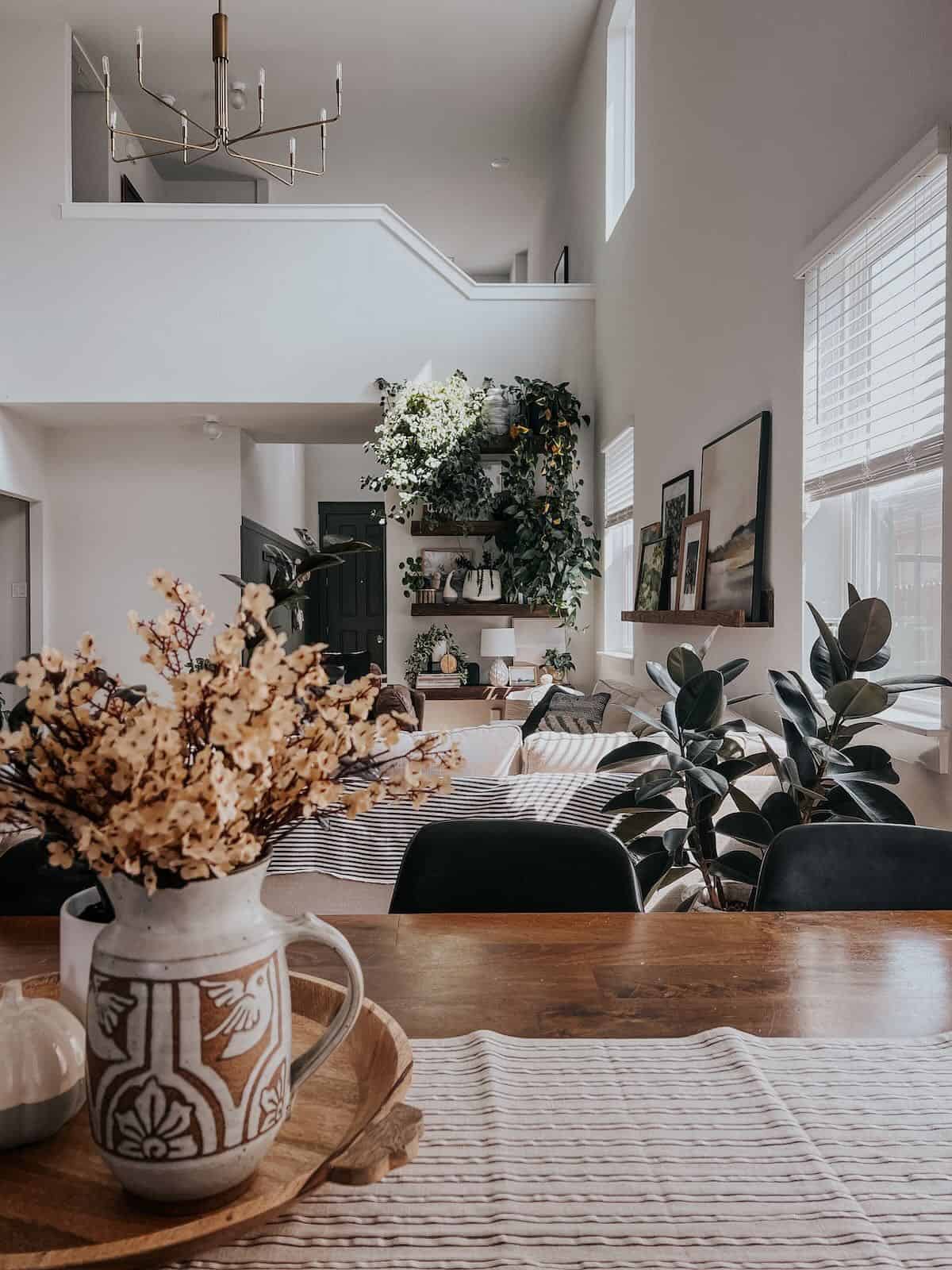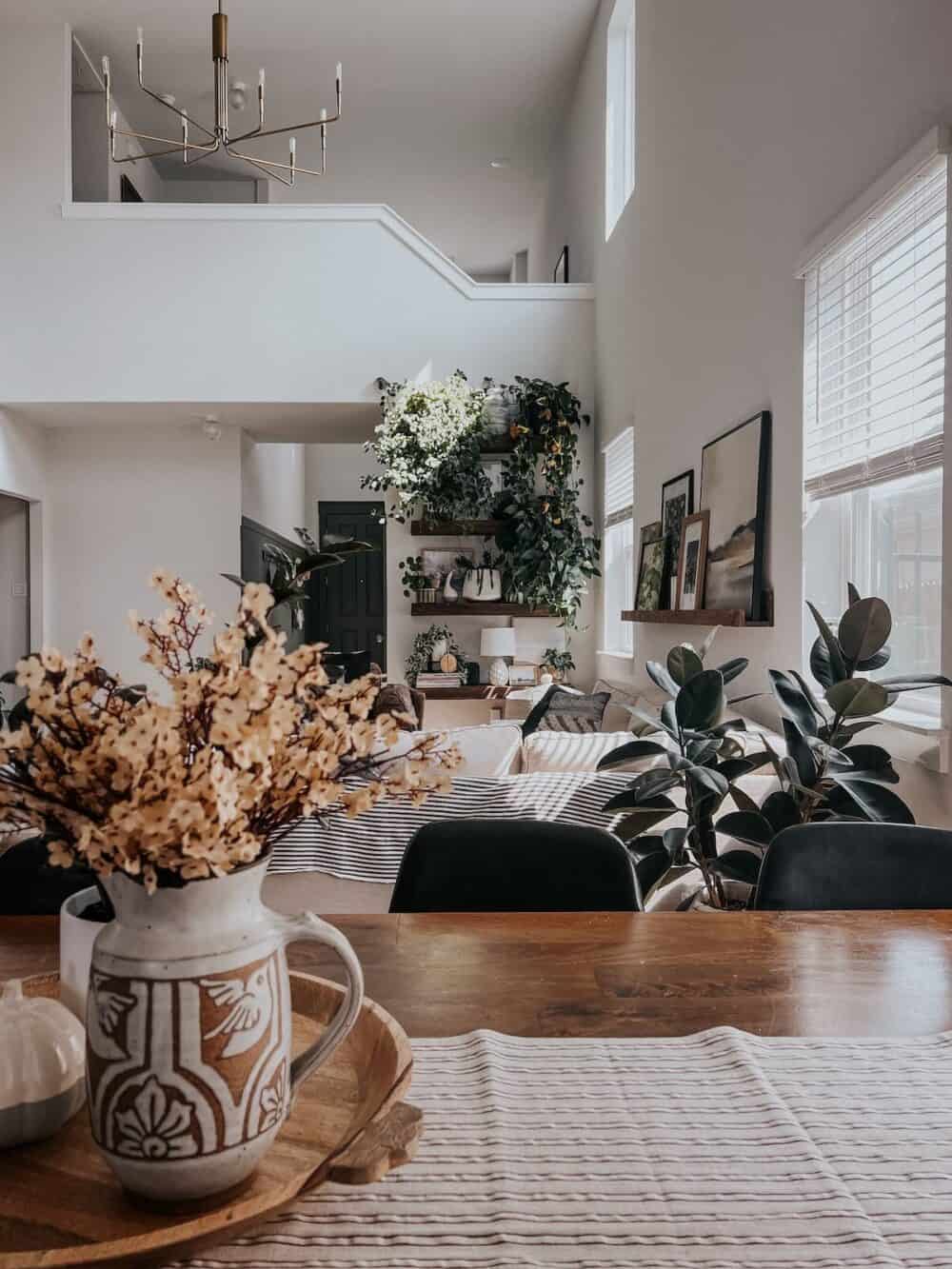 Who knew fall home decorating could be so simple? I promise – 5 minutes here, a $20 swap there, and suddenly your house will ooze fall comfort.
I'm just gonna enjoy the simplicity for the next few weeks, because I can only hold off my kids on the Halloween decor for so long!
Other fall home posts you may love