All the Entry Table Lamps I'm Considering
I think my entryway refresh I've been planning all year is officially underway. I painted the trim and the bathroom door a few weeks back, this week I painted the front door, and now all I can think about is all of the other changes I want to make in here! One thing I've been thinking about a lot lately is entry table lamps – so, I guess that's where I'm starting!
I really love the little lamp we have in here – it was a DIY refresh of a plain blue lamp. It blends in nicely with the wallpaper and adds some good texture to the space. But, it's just missing a bit of oomph. It doesn't excite me in this spot. I might find a different spot in our home where it will really sing, but here? It's just not doing it for me anymore.
I've been spending a lot of time lately thinking about what kind of entry table lamp I'd like to try in here, and I thought today it would be fun to share 12 of the options I'm looking at. None of them are more than $100, because I'm cheap and I don't think lamps should be that pricey.
I'd love your thoughts! I probably won't officially make a decision until I decide what I'll be doing on the wallpaper wall (because what's there isn't staying), but I think all of these would look great no matter what I do!
12 entry table lamps I'm considering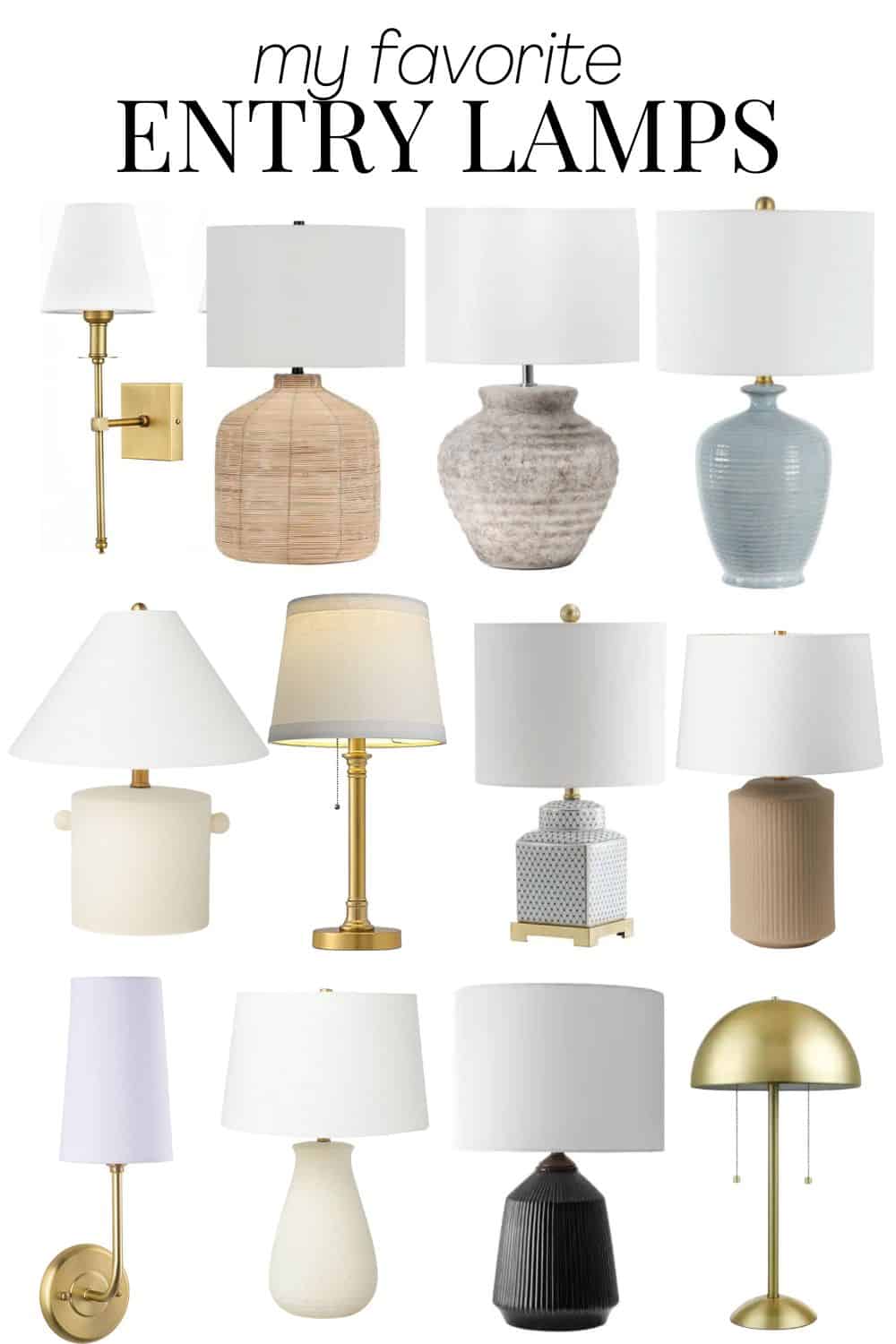 Which one is your favorite?!