A confession: I never really liked Halloween all that much until recently. It's just never been my thing – I don't love dressing up in costumes, I'm not a huge candy person. I love all the spooky stuff, and can't get enough scary movies. But Halloween itself? Not my thing.
My kids, however, are obsessed. Always have been. And, over the years, they broke me down. Suddenly, I found myself planning our family costumes months in advance and browsing for cute Halloween decor. Who am I? Last year, I even went all out and decorated for Halloween! And I'm doing it again. Because this is who I am now.
Since I'm such a festive person these days, I wanted to share some of my favorite Halloween decor. I'm very picky about the seasonal decor I'll use in my home – nothing too cutesy, and nothing that I don't actually like. It needs to look like it fits in my home! I spent hours rounding up my favorite Halloween decor this year,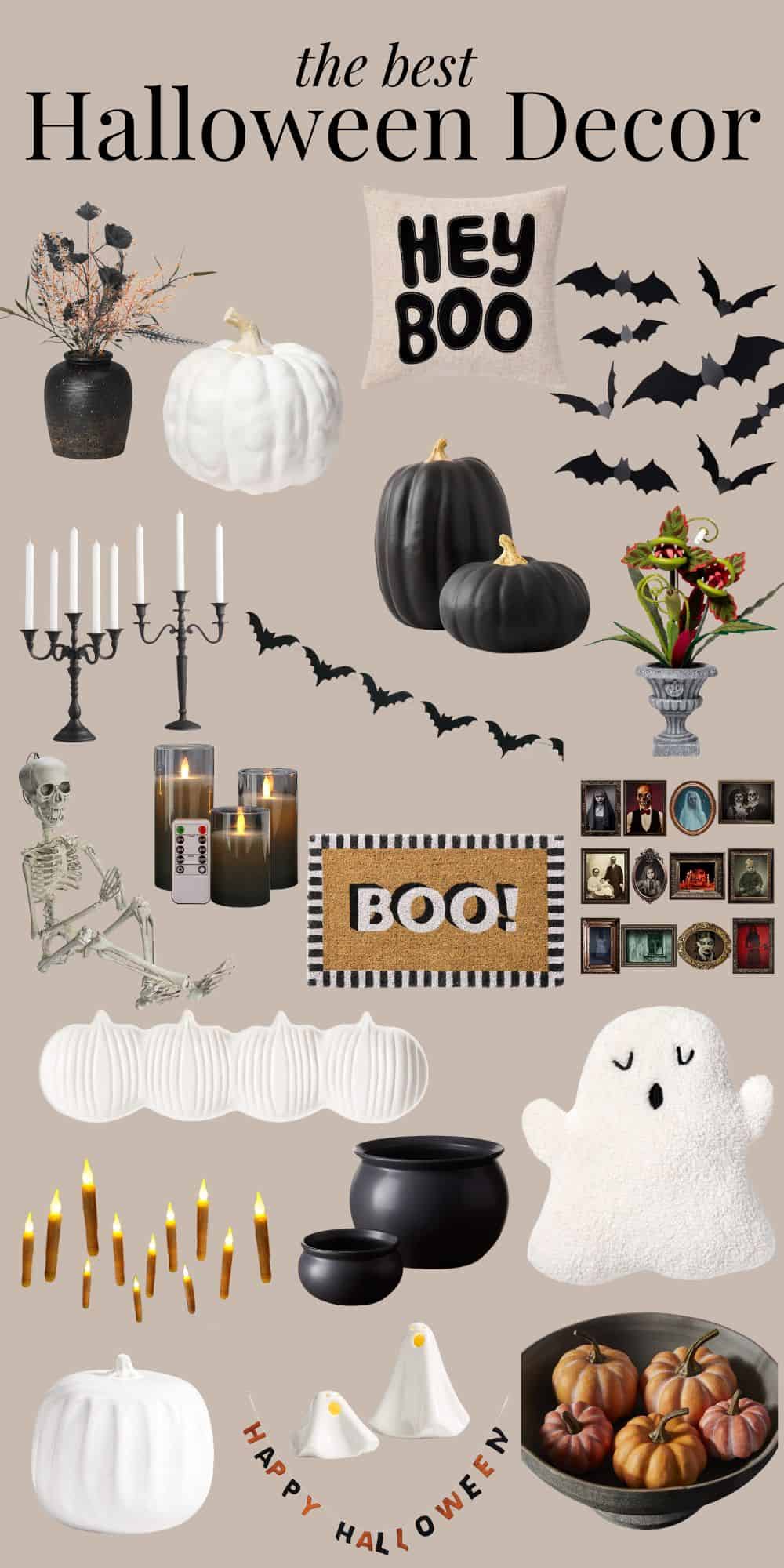 The best 2022 halloween decor
If I had the budget, I would genuinely buy every single thing on this list to decorate my home. Everything. I'm particularly in love with the Halloween throw pillows, the flameless candles, and that cute little door mat. I already have the faux Venus Flytrap from last year, and it was one of my favorite things!
I've been gathering a few new things to add to our Halloween decor collection, and I've promised the kids that this weekend we'll get it all up. So, stay tuned for a peek at how we decide to decorate this year! They're absolutely beside themselves with excitement, and I have to admit I'm feeling pretty pumped, too!