The new runner for our entry finally arrived, and it's really bringing things together! If you've been following along on Instagram, you'll know that I ordered one about a month or so ago, and while it was gorgeous, it just didn't work for me in the space.
I really wanted to love it, but I just didn't. So, it went to live at my parents' house, and I kept looking. I've been eyeing this Polly rug from the CLJ x Loloi line ever since it came out, and I finally decided I'd try it in here.
And man, oh man, does it ever work.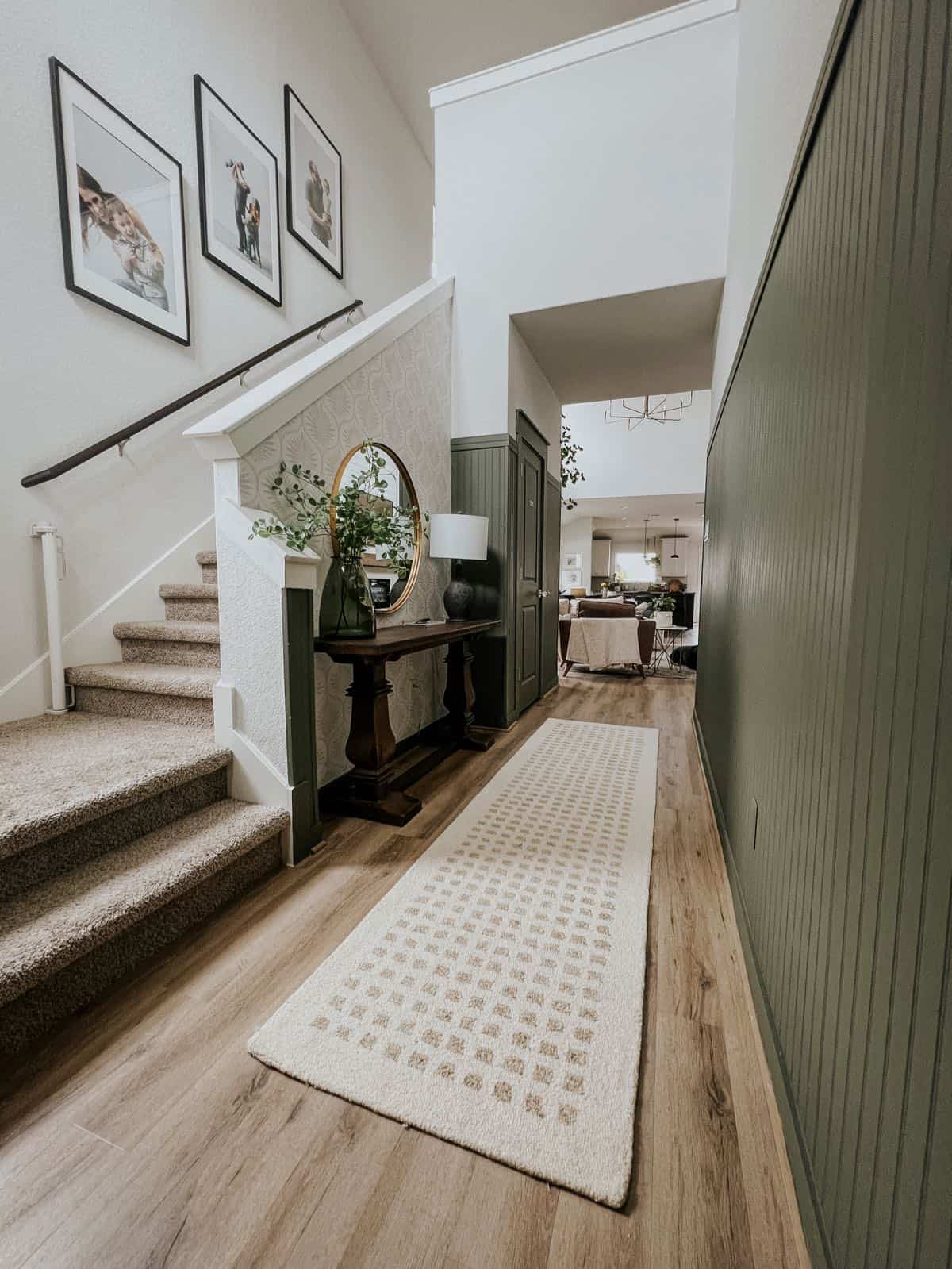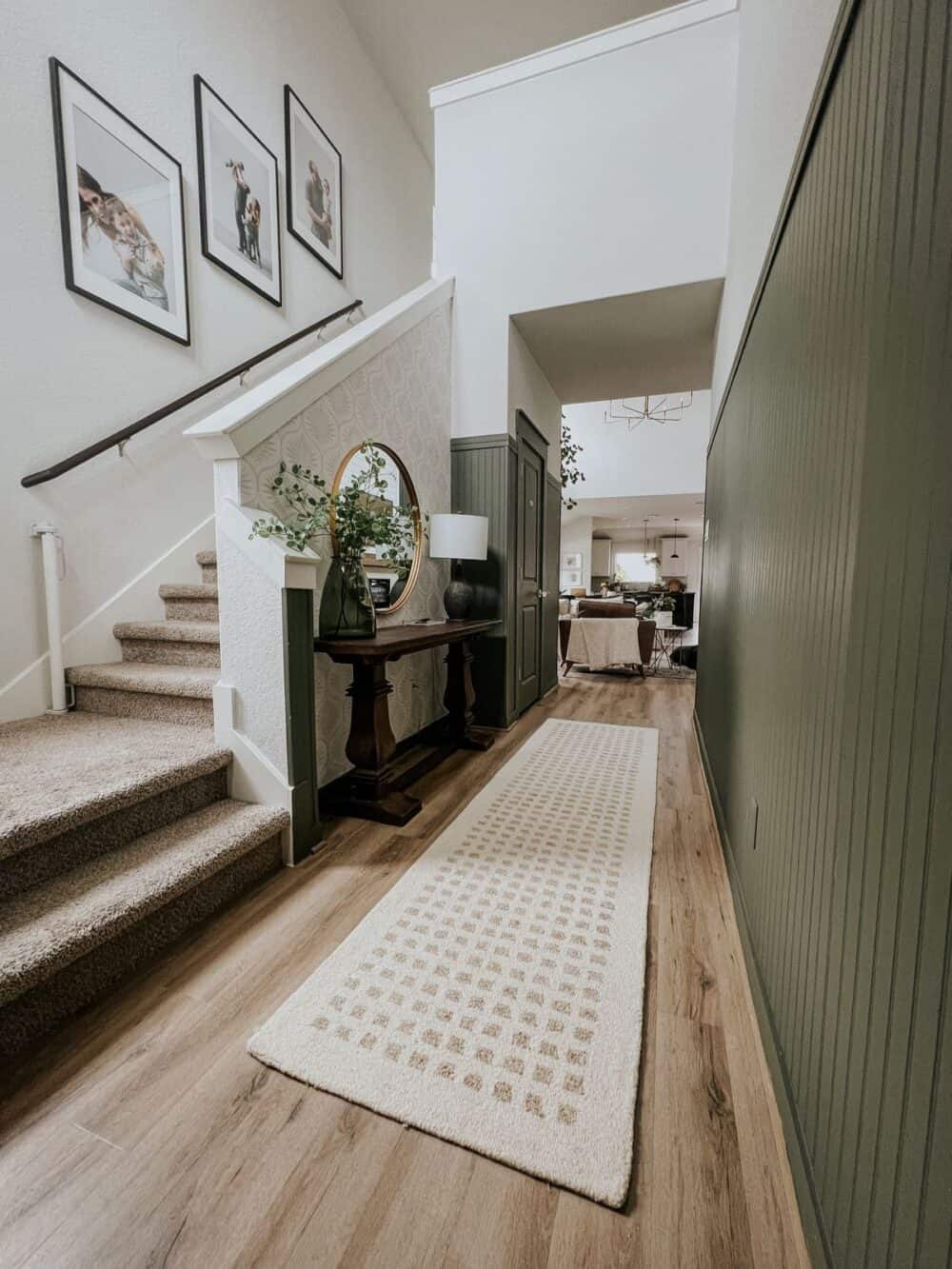 Entry Sources

With every tiny little step forward we take in the entry, I love it a little bit more! This rug does a really great job of creating a defined landing space and making the entry feel cozy and welcoming. I love that it grounds the space without adding to the visual chaos – which has been my goal in here the entire time! It plays nicely with the wallpaper, but it doesn't compete with it. It complements the rug in the living room without taking away from it.
It's basically the perfect runner and I couldn't be happier with it!
My favorite thing about this new runner is how thick and luxurious it is. My kids can't stop exclaiming about how much they love the feel of it underfoot. I'm constantly finding the dogs napping on it, and I'm not even using a rug pad under it because it feels so great already.
I did grab some of these rug grippers to help hold it in place – they're working perfectly! I put three on each of the shorter ends (two in the corners and one in the middle), and that seems to be all that's needed to keep it in place. We've got kids and dogs running across it multiple times a day, and it is yet to budge!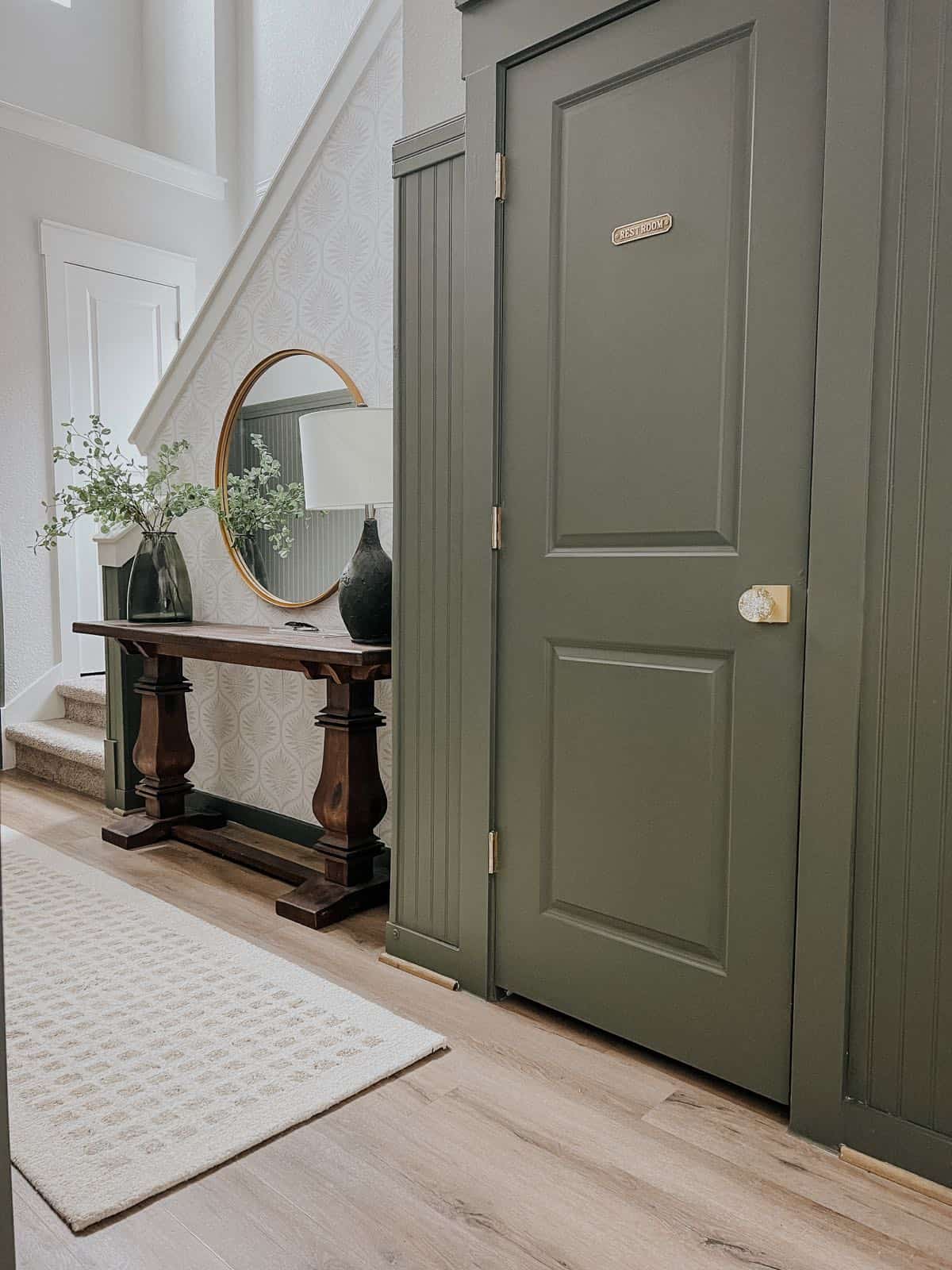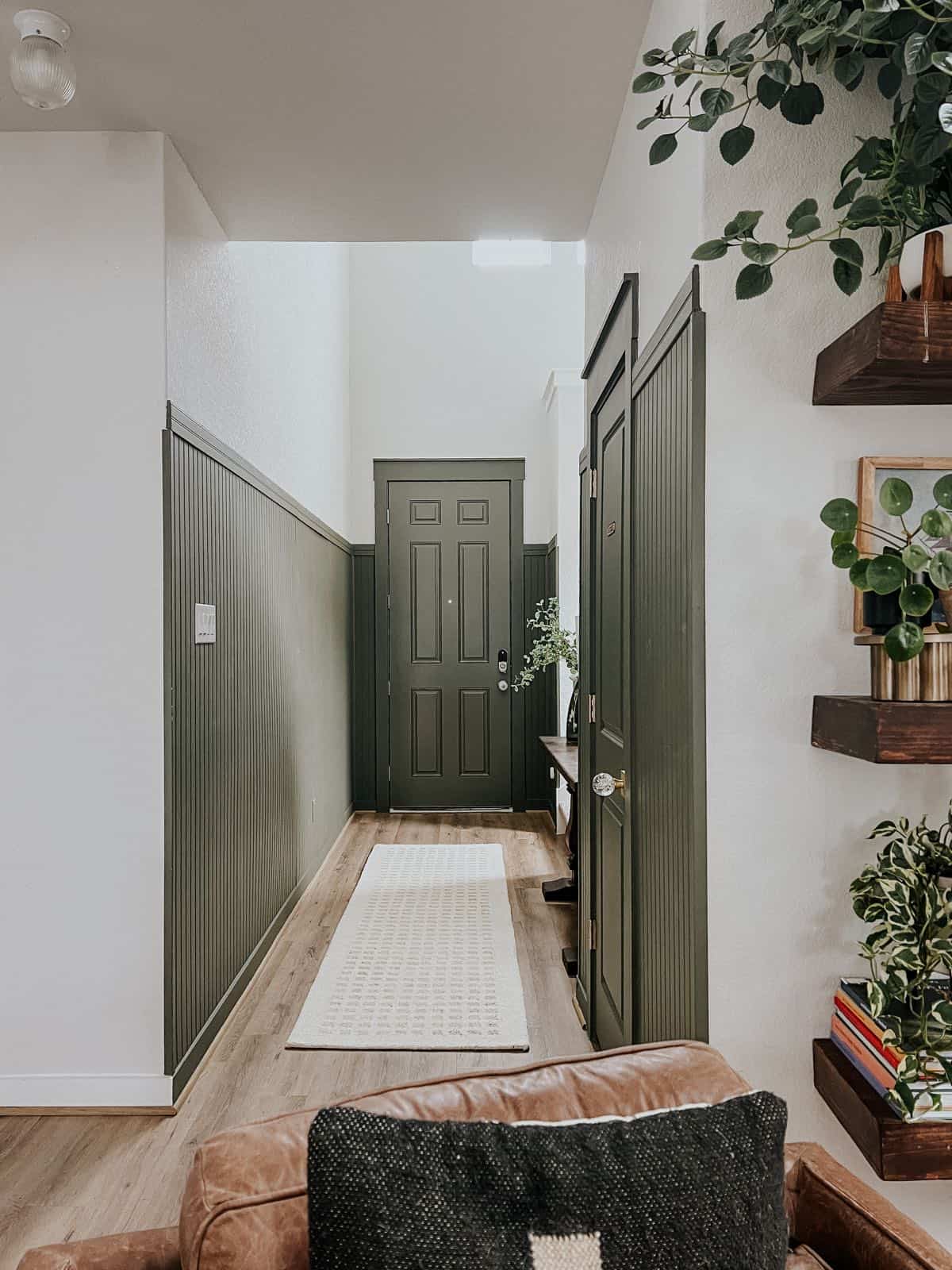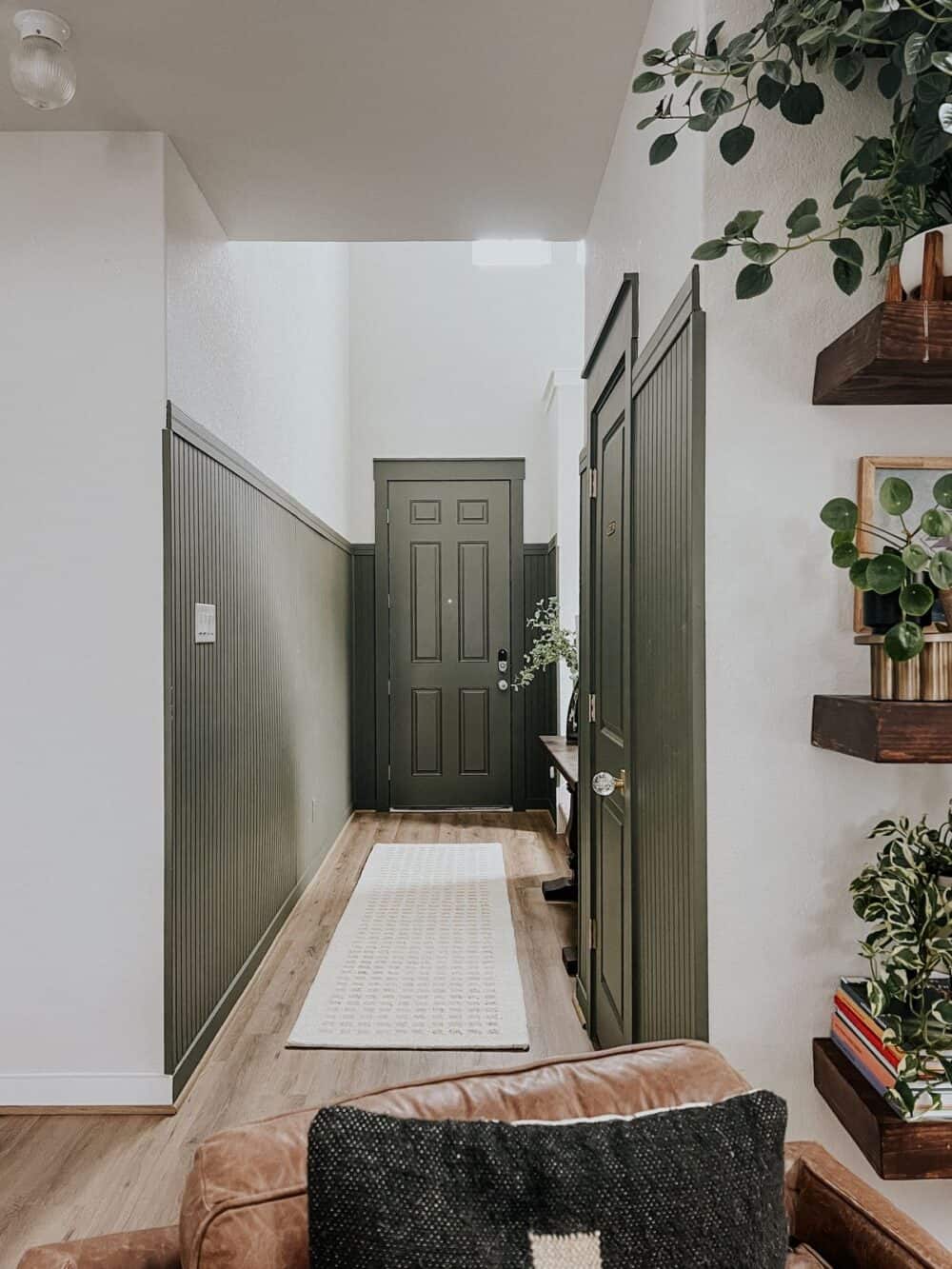 I debated for a long time about if this space really needed a runner, and now that I have one in here I'm so glad I went for it! I feel like it adds so much to the entry, and I just love the colors and pattern of it.
When I was shopping for this runner, I rounded up a few other favorites too. Here are five gorgeous neutral runners that would be great in any entry or hallway!
Five neutral runners for your entry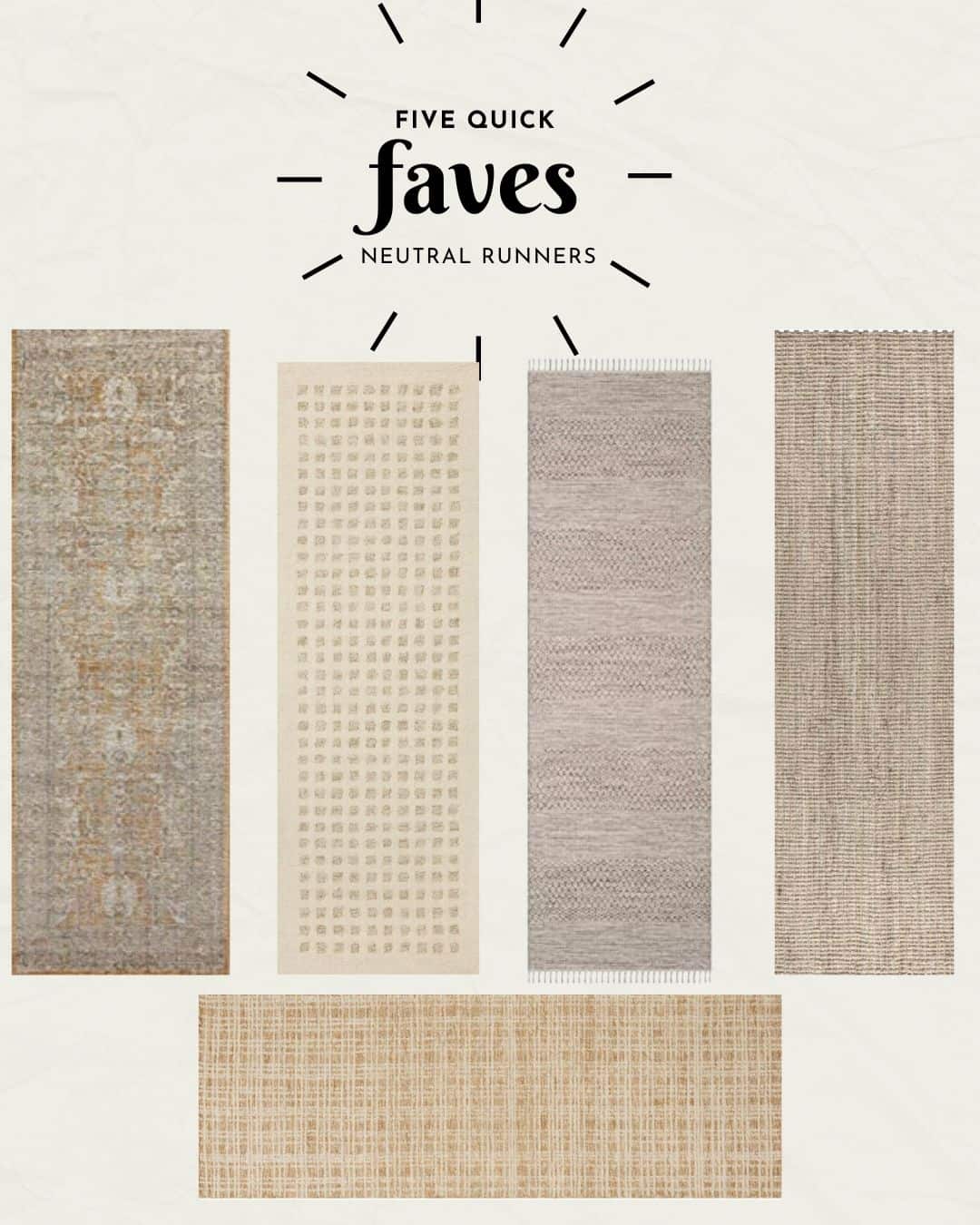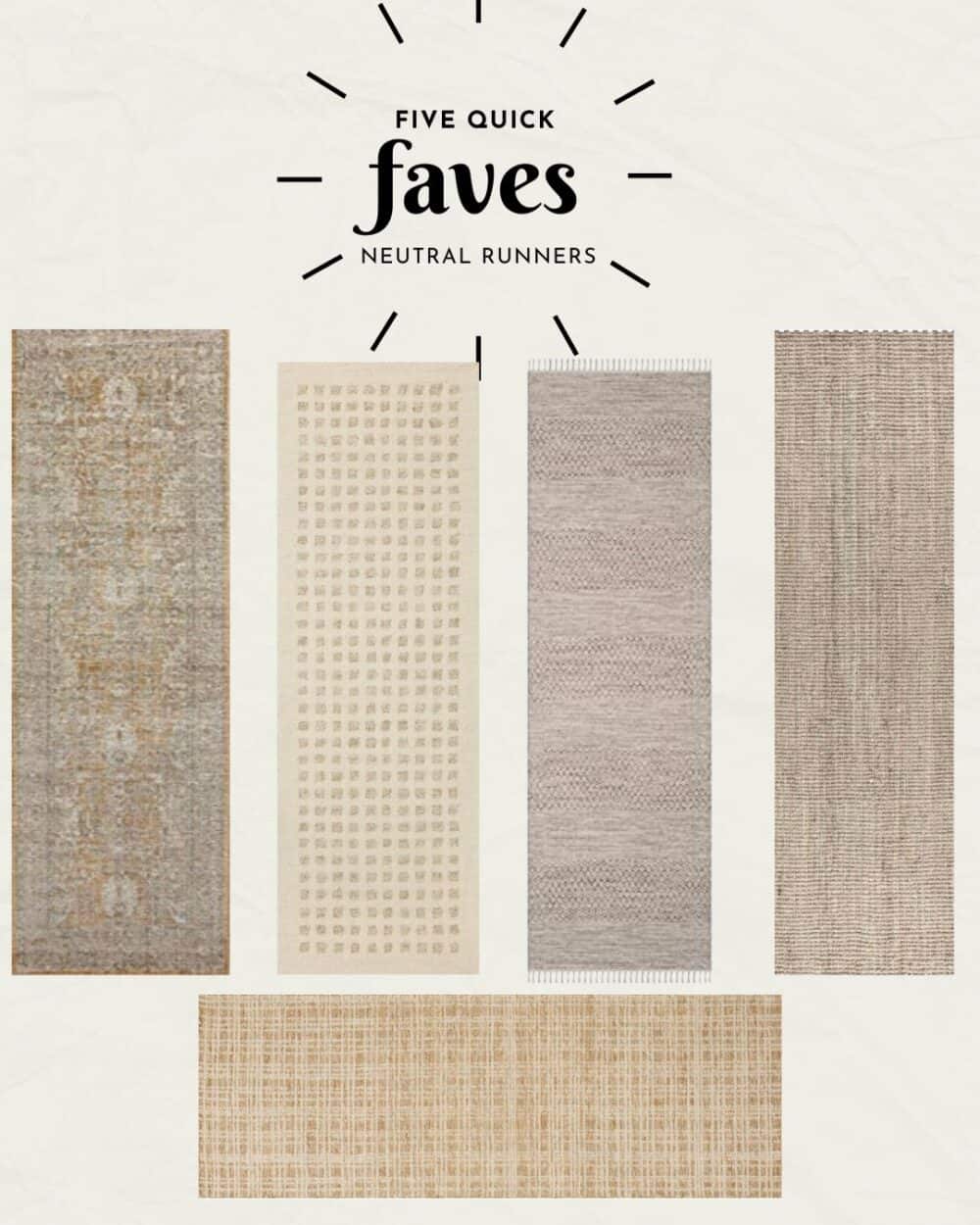 Of course, all of the above options also come in other sizes! So, even if you aren't looking for a runner, you might find one you fall in love with.
Stay tuned for more in the entry – I'm wrapping up some peg hooks for that big empty wall, and then I'll turn my attention to styling the entry table!
Miss a project? Catch up here!