The Best Spring Decor on Amazon
For me, each new season always brings a fresh desire to update and refresh my home. Do you experience this, too? Maybe I'm just susceptible to marketing, but every time I walk in a store and they've got a new seasonal display out with spring decor (or whatever season it is), I get a desperate urge to grab something to refresh my home.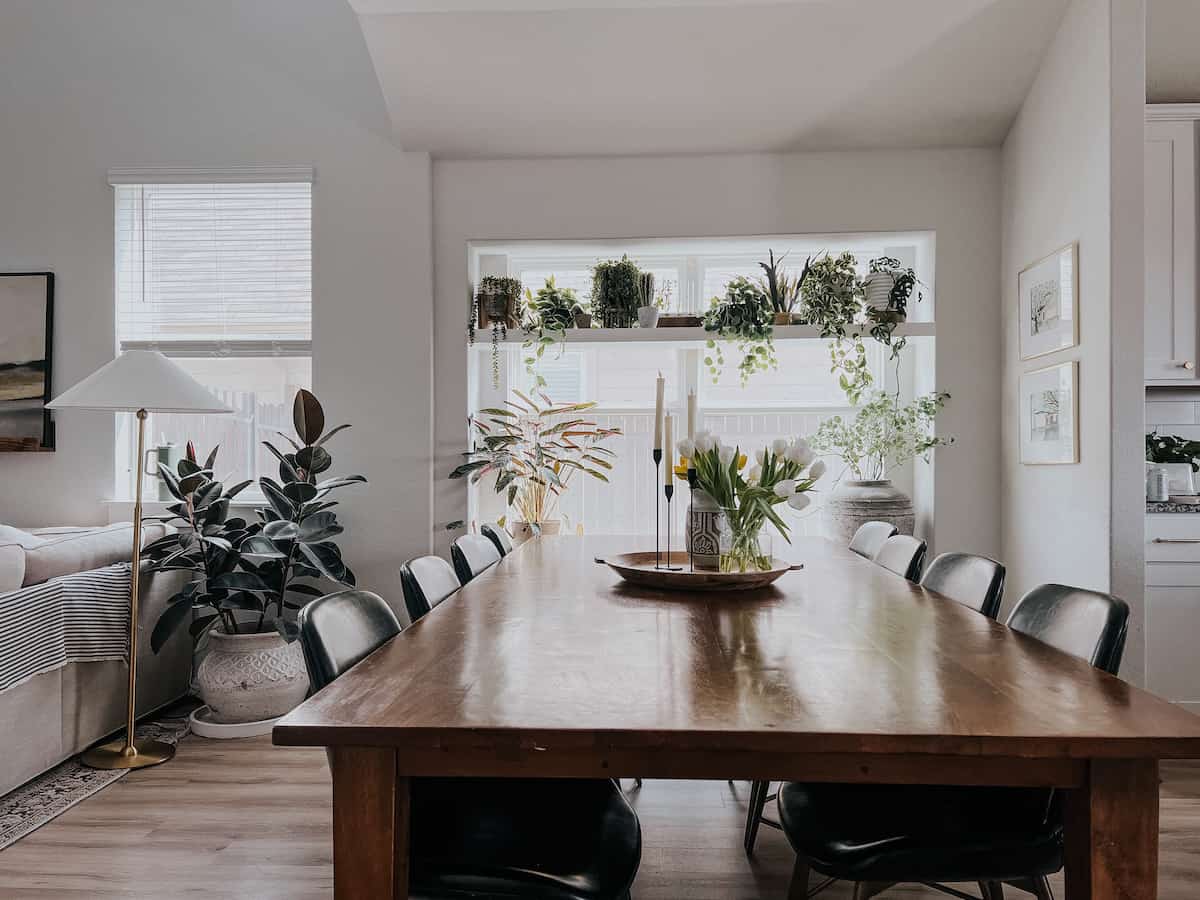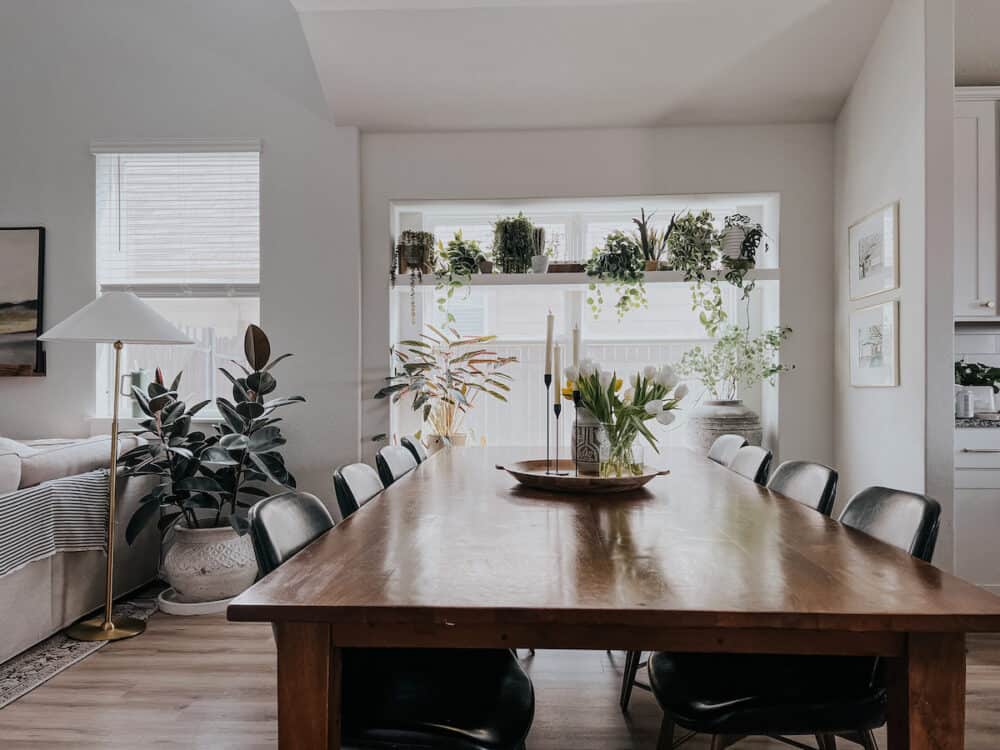 Other than Christmas, spring is probably the season where I experience it the most. After a long and cold winter, I want things that feel light and fresh! I want greenery! And bunnies! And to be reminded that 80-degree days and dinners on the patio are coming!
It's been hitting me particularly hard this year, and I've been doing a lot of online window shopping as a result! Places like Target and Crate & Barrel always have gorgeous options for spring decor, but we all know that. You can walk right in and see it. Amazon, however, can be a harder nut to crack. They have a ton of gorgeous decor options, but finding them among the sea of…not so gorgeous stuff…isn't always easy.
Well, I'm here to help. I spent an ungodly amount of time browsing Amazon for the very best spring decor this year. And I've got it all right here for you! I'm just sharing some of my favorites in this post, because I honestly found too much to share all in one place. If you want to see all of my finds, check out my Spring Decor Finds section on my Amazon Storefront. It has everything I found and loved – more than 50 items!
Amazon Finds: The Best Spring Decor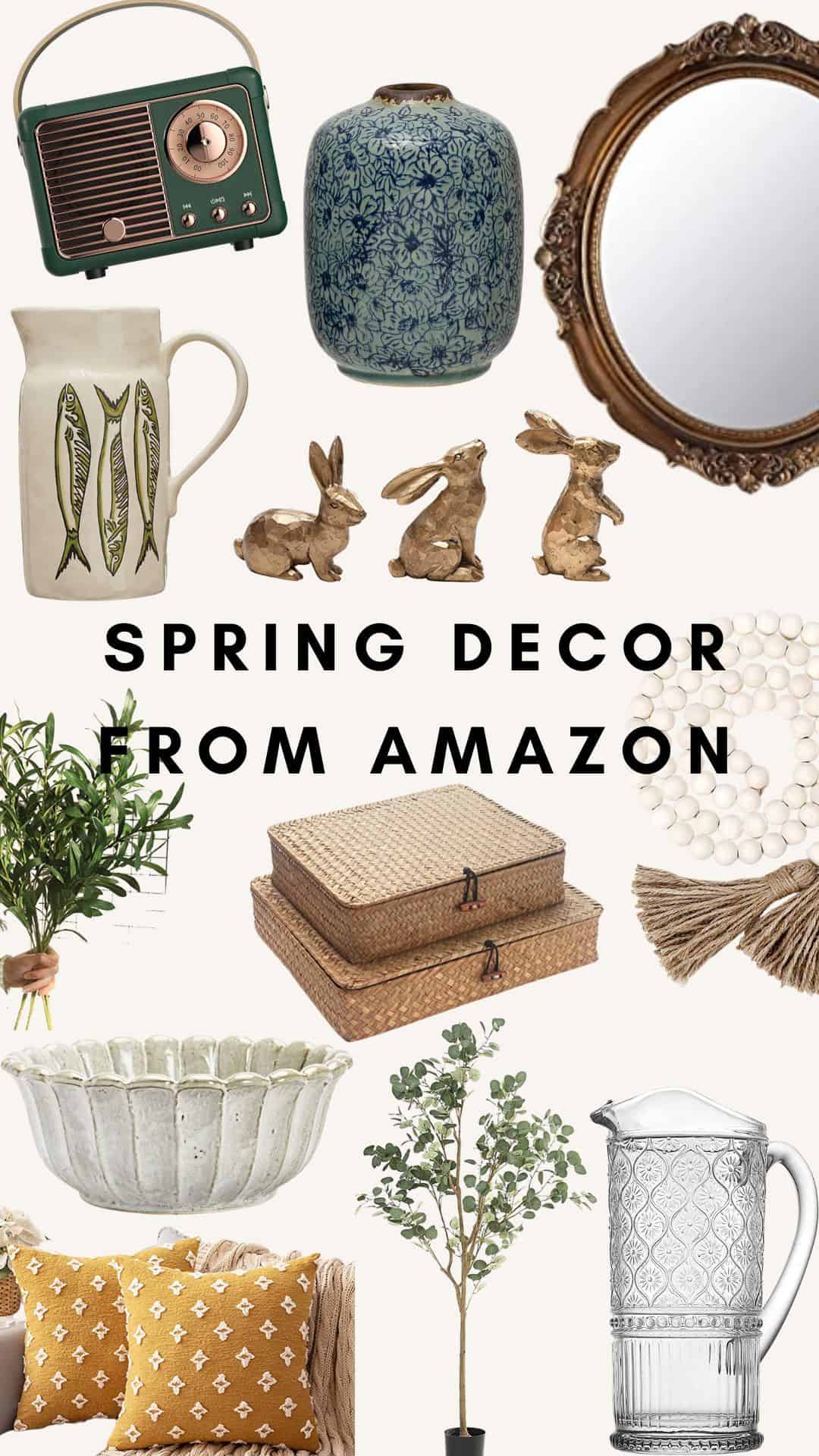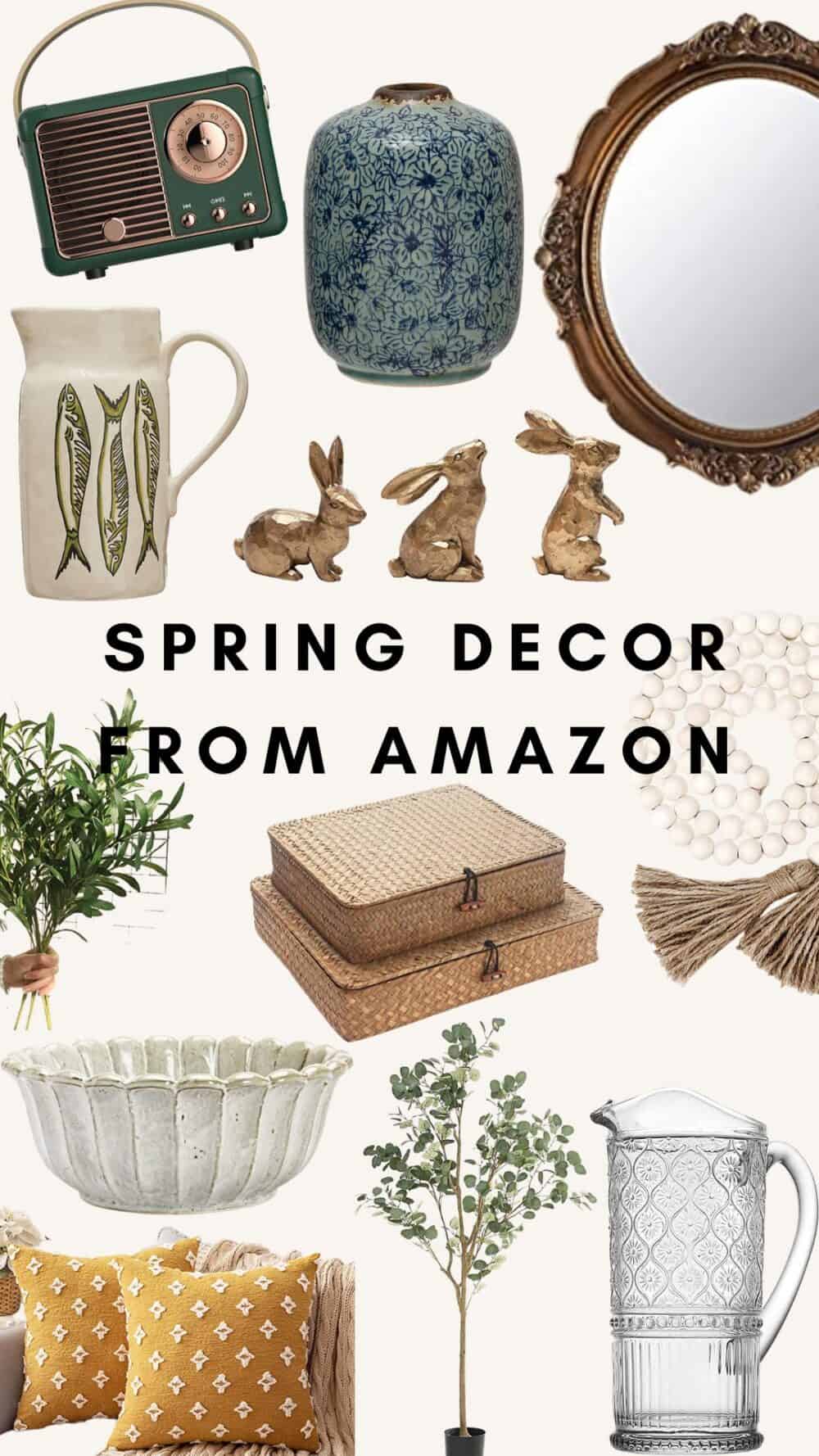 Tips for Spring Decor
Need a few ideas for how to incorporate some fresh spring decor into your home? It doesn't have to be hard! Here are a few ideas for how to refresh things without a ton of effort.
Add some greenery. Real, faux, who cares?! Green means spring!
Lighter textiles. Pack up the heavy knit throw pillows and thick blankets. For spring, shoot for lighter, airier fabrics.
Buy a beautiful new vase or pitcher and fill it with fresh flowers. Or fake. These are my favorites!
Grab a candle that smells incredible, light it, and then open up some windows. Your house will feel so refreshed, and it doesn't cost anything!
Just change something. Even if it isn't spring-focused, just adding something new to your house goes a long way to making things feel refreshed!
Bottom line? The perfect way to usher in spring is with a few small changes that make things feel fresh and new. Personally, I find it always feels really special to grab one or two new things to celebrate the turn of the seasons. But, you don't have to spend a dime. Simply redecorating a thing here and there will go a long way to making your home feel fresh and new!
A Few More Ideas…