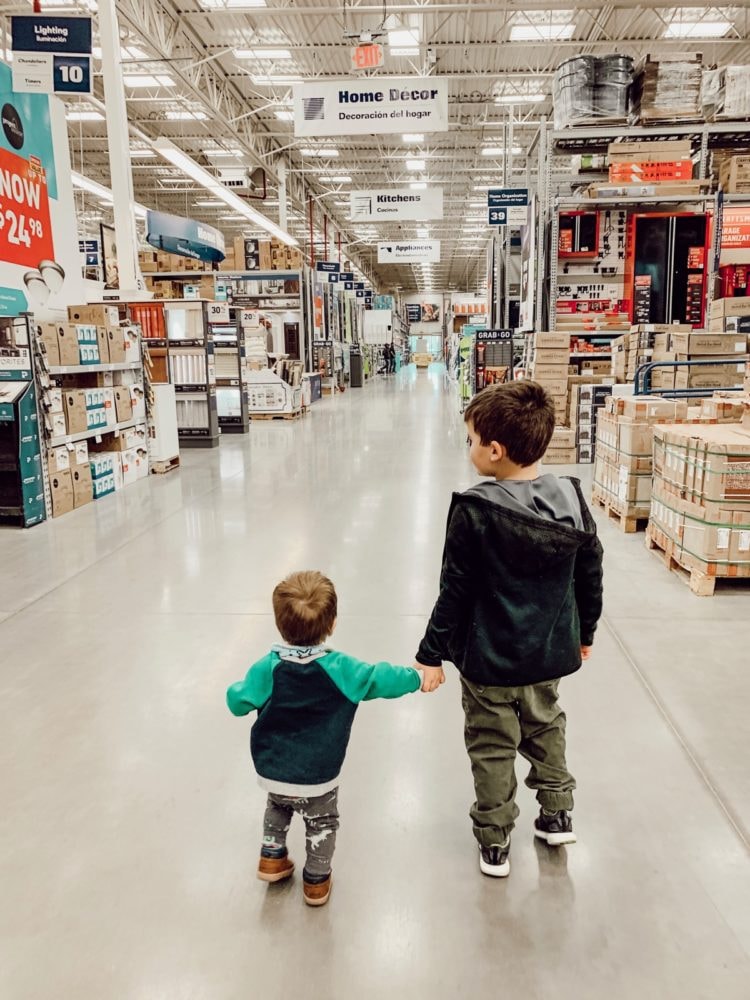 Happy New Year, friends!
I mean, I know it's cliche to say, but can you EVEN BELIEVE it's 2020?!
I'm still a little bit in denial.
I hope that this past week has been restful and wonderful for you. While most people were taking the week off, I was shiplapping and painting our island and giving our master bedroom a fresh coat of paint! If you follow along on Instagram, you've seen all of the fun, but if you haven't seen it yet just click here and you can see both projects saved in my highlights!
January is going to be a fun month full of our phase one bedroom makeover and I'm just so beyond excited to start sharing about it. Corey and I am going to get started adding trim to the walls this weekend, and my goal is that the project will be done by this time next week (it feels like a stretch, but I'm putting it out into the universe and we'll see what happens!).
Corey and I are also heading out on a date night this weekend (it's been FAR TOO LONG!), because our anniversary is next week! Nine years! We're going to see Knives Out (I hear it's fantastic!), go eat at our favorite restaurant, and just be together – it will be lovely.
ICYMI: This week on the blog
In other news…
Have a great weekend, friends! I'll see you back here Monday with the kitchen island reveal!