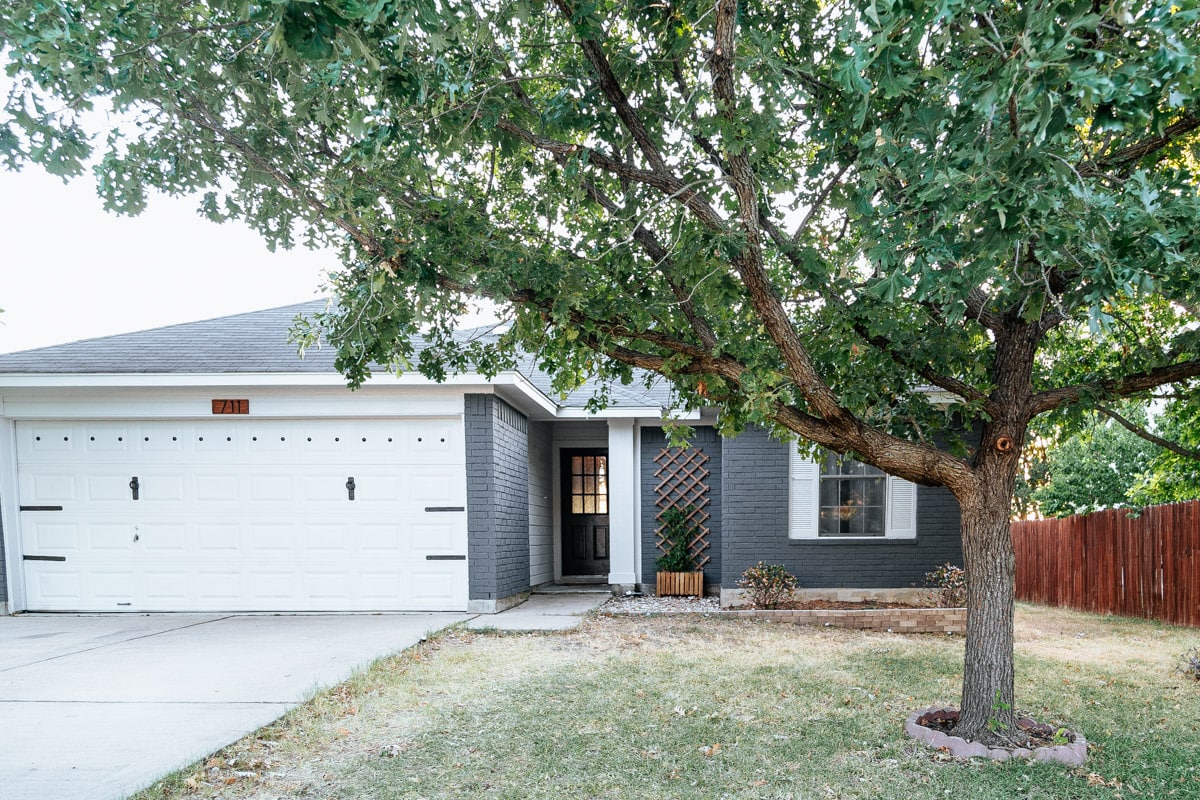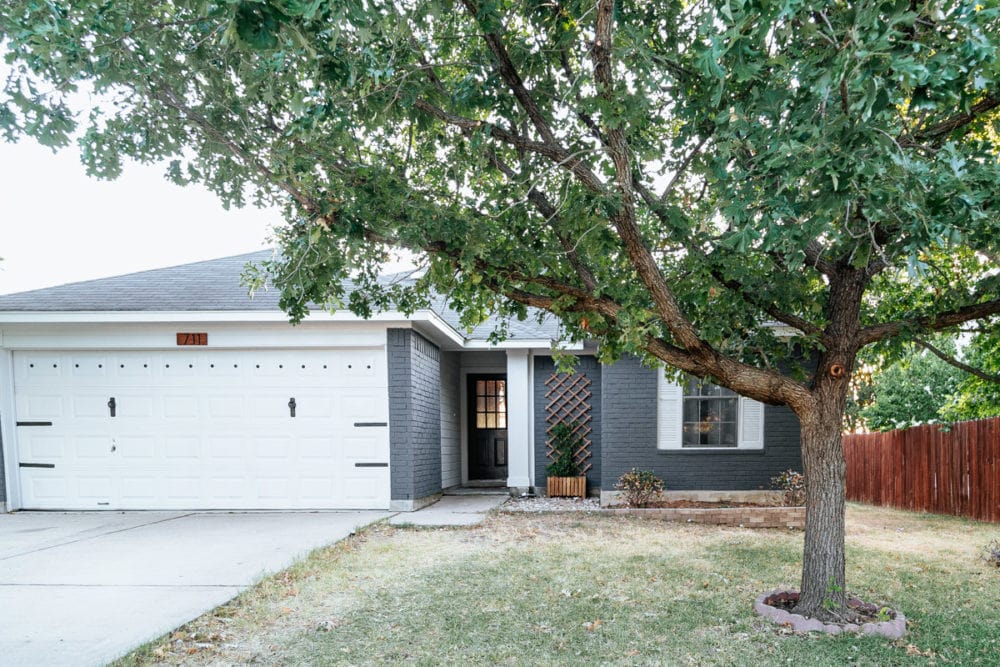 Well, here we are. The end of 2019. We did it!
I know it's that time of year where everyone in your feed is spending some time reflecting on their year, but I hope you'll indulge me in a bit of reflection as well. I always love to take a bit of time to look back on the year and evaluate how we did on our goals – it's a fun way to see all of the excitement in one spot, and it's always a great resource for anyone who is new around here to catch up!
So, let's dive in! At the beginning of the year I wrote a post with all of the plans we had for our home this year. We didn't go into the year planning on moving – we knew it would be happening soon-ish, but neither of us could have predicted it'd end up happening in 2019! So, when I wrote all the goals out it was with the anticipation that we'd be in the house the entire year…and things obviously changed!
Keeping that in mind, let's do a bit of grading, shall we?!
2019 Goals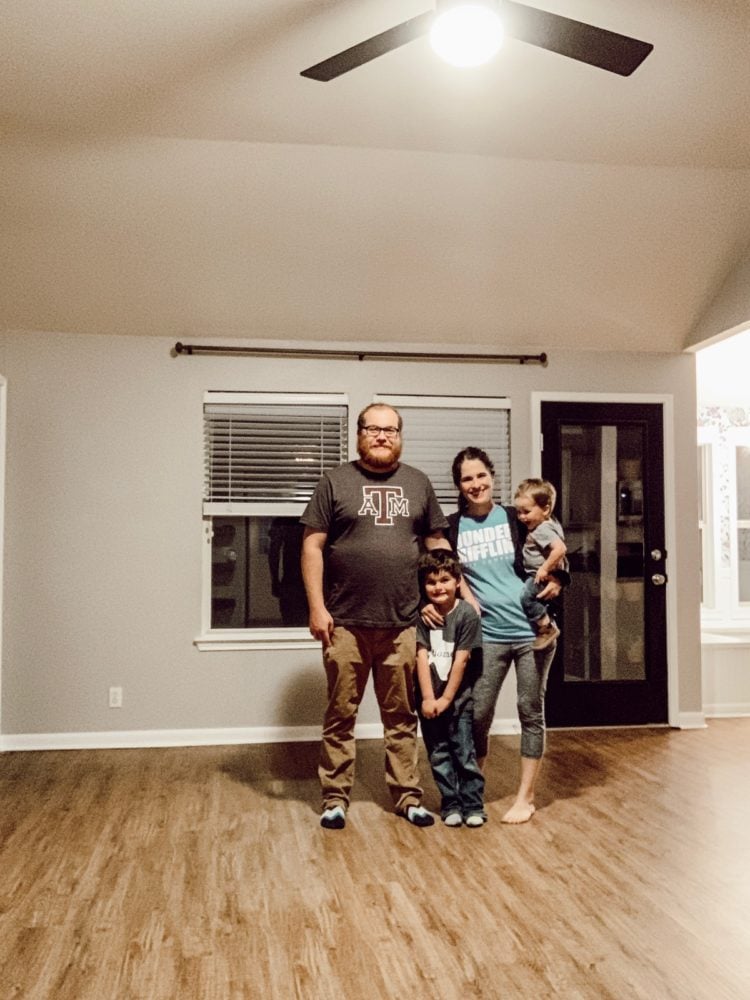 Of course, as usual there ended up being a lot of exciting things that happened that weren't a part of our goals. Because, despite our best-laid plans we always end up getting distracted and It's just about impossible to know what then entire year will bring in January!
I mean…for starters, who wouldn't guessed that we'd finish out the year in a brand new home that's twice the size of the one we started the year in?!
So, let's take a moment to recognize a few other fun things that went down this year, yearbook style.
2019 superlatives
MOST IMPROVED: The exterior of our house. I know I already talked about painting the house, but that wasn't the only exterior project we tackled. We spent this entire summer working on our backyard and it was barely recognizable by the time we were done. I've never had a lot of confidence when it comes to outdoor spaces, but after this summer I feel like I can do almost anything!
MOST LIKELY TO BE ON TV: Us! Corey and I were invited to fly up to New York in February to appear on the Rachael Ray show, and it was an incredible experience that I still kind of can't believe actually happened. We had a blast in the 20-ish hours that we were in the city (I told you it was a whirlwind!), and I basically spent the entire time pinching myself.
MOST ORGANIZED: Me, after going through the entire Konmari process in my house this past spring. It was high time we did a bit of purging and it always feels so good to get things organized. I did an entire video series detailing the process, and it was a really fun project to work on. You can see all of the posts right here!
BEST USE OF BUDGET: Our master bathroom! We gave the bathroom a completely new look on a major budget and it was one of the most fun projects we've ever done. I loved getting the chance to stretch our creativity and see how much we could do without spending a ton of money. I loved this makeover just as much as the big hallway bathroom renovation, which is a great reminder that a giant budget isn't always necessary for big change.
THE "WHY DIDN'T I DO THIS SOONER?" AWARD: Re-painting our kitchen cabinets. A lot of people were surprised when I decided to re-paint our blue kitchen cabinets before putting the house on the market (after all, they'd only been painted for a year and a half), but it felt like the right choice and I cannot even begin to tell you how glad I am that I did it. I absolutely fell in love with the new color and I honestly wish I would have painted them that color from the very beginning.
MOST LIKELY TO POP A RIB OUT OF PLACE: The pea gravel patio I added to our backyard (all by myself!). It was backbreaking work (literally!) and I managed to pop one of my ribs out of place while shoveling pea gravel into the patio. It was well worth all of the blood, sweat, and tears, though, and it saw a ton of use this summer and fall before we moved out. I'll be honest, though, this space was probably the hardest thing to leave when we moved!
BIGGEST PLOT TWIST: Our decision to not only move, but to move to a new construction home, of all places! Corey and I never in a million years would have predicted we'd end up in a brand new home – in fact, we always used to hide new construction from our online home searches! But when you find the right home, you just know and sometimes you just have to dive in, even if it doesn't make a ton of sense at first. Now that we're here, I can't imagine being anywhere else and I can't wait to start some projects it the new year! Psst – if you missed it, see the first ever tour of our new house right here!
COOLEST PARENTS: Mine, for letting Corey and I take over their lives for a few weeks to make over a corner of their kitchen for a fun collaboration with Home Depot! I've been itching to get my hands on that kitchen for as long as I can remember, and it was so fun to finally see some changes get made. Mom and dad still have a lot to do in there, so you know I'll be sharing updates as things come along!
It has been an absolutely wild year, and it's honestly a little bit hard to believe how much has changed in the last 12 months!
2020 will be another year of big change because we're going to hit the ground running in January with some fun projects in the new house! I'll be back later this week to share our goals and plans for the new year, so stay tuned to find out what's in store!