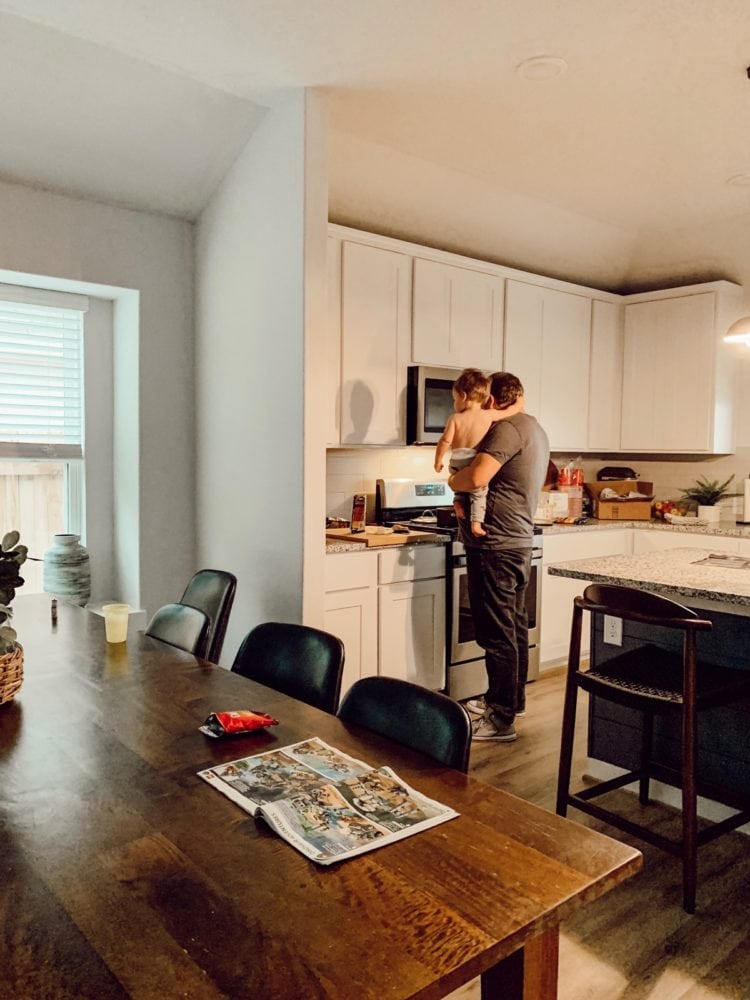 Happy weekend, friends! This week felt abnormally long to me, and I'm feeling extra grateful for some down time this weekend.
We're throwing Jackson a super casual birthday party this morning at our house (he'll be SIX next week! It feels like he was just born yesterday), and other than that we have an entirely open weekend. I'm hoping to finish this book (I've been savoring it as slowly as possible since Christmas, but it's time to devour the end), do some more organizing in the garage, and stay in my pajamas as much as possible.
Speaking of having a relaxing weekend – one thing that this home has taught me so far is the importance of loving your home as it is. When you're constantly reading blogs or scrolling Instagram (like I am!), it's easy to get caught up in everyone's beautiful, complete, magazine-worthy homes and feel like you have to rush to get yours done. Goodness knows I've fallen into that trap many (many) times.
But, I'm learning how to slow down and just embrace the imperfections and unfinished spaces. Our walls are mostly blank. We still don't have a coffee table. The game room is ALWAYS a disaster. My list of ideas is about 17 pages long…but there's no need to rush. Instead, I'm enjoying our house as it is now and tackling projects at a slower pace. I'm letting the house speak to me a bit and taking my time with decisions.
It's not a revolutionary idea, but I do think sometimes we need to be reminded that as long as our homes are keeping us safe, warm, and sheltered, they're doing their job. It's okay if they aren't perfectly beautiful yet – you can slowly work on getting there while also loving and embracing all of the quirks your home has!
ICYMI: This week on the blog
in other news…
Happy weekend, friends!