2018 Goals for the New Home
Happy 2018!
How do you feel about the new year? I always try to resist the whole "I'm going to do better this year" thing, but something about a new year just feels like a fresh start and always gets me feeling all sorts of ambitious and excited to see what the year will hold.
What can I say? I can't help being cheesy.
I've always shared a bit about our goals and resolutions here on the blog, so I thought this year I'd do a little list of some of the things we want to accomplish in our new house this year. We've been here for just over 6 weeks, and we have a miles-long list of things that we're antsy to get started on.
For the sake of not creating an impossible-to-complete list, I've decided to limit myself to three big projects and three smaller projects on the goals list. That doesn't mean we won't complete any other big projects (and goodness knows there will be a lot of other small projects), but I don't want to set us up to feel like we failed at the end of the year.
So, here are 6 projects (both big and small) that we're hoping to be able to accomplish in the new house in 2018.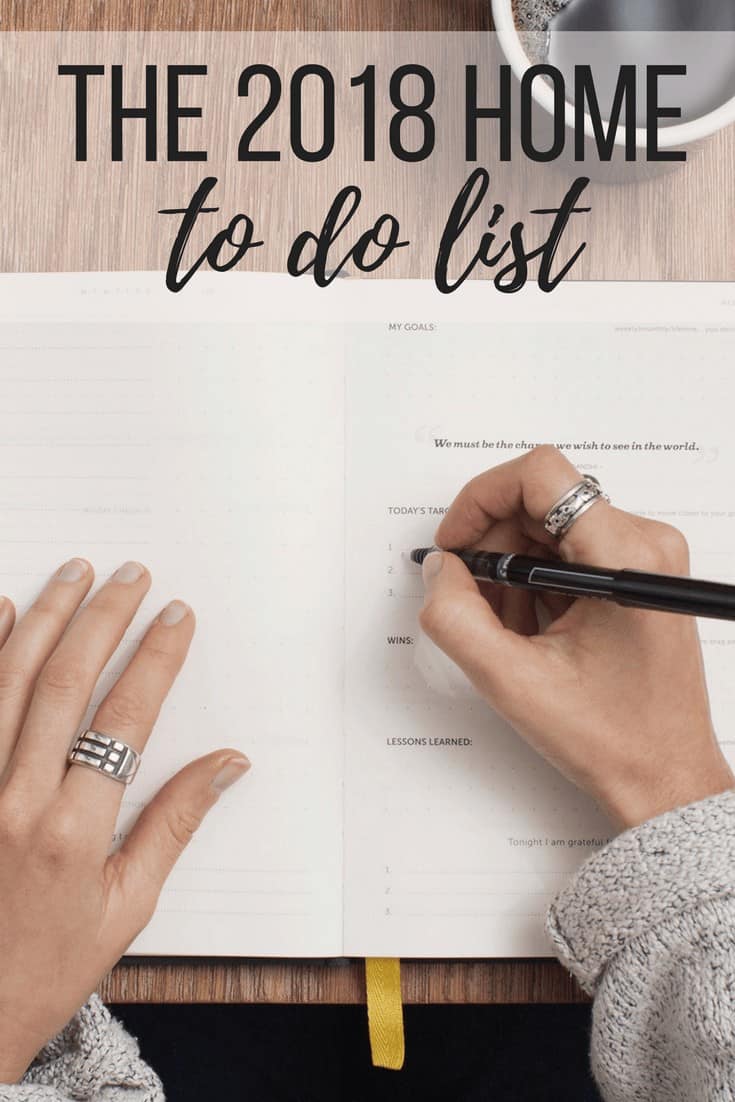 The Big Projects
Jackson's bedroom. This is a huge priority for me right now. Corey and I have talked a lot about how we want to prioritize our bedroom and bathroom in this house so that we can enjoy it longer than we did in the old house…however, Jackson's room has got to be worked on. We were pretty spoiled by the spacious built-ins that we installed in his old room, and we quickly realized after moving into this house that his new room has absolutely no storage. His room is an absolute disaster at all times because we have nowhere to put his toys, and it's making all of us absolutely nuts. We have big plans for another built-in situation in this house, and I'm itching to get started on it. I think we've finalized all of the details of what we want to do, so this is one of the very first things I want to do this year.
The garage/workshop. We have much less space in this house for projects and tools, so the space that we do have needs to be absolutely maximized. Our number one priority right now is to get our garage organized and set up to be our workshop so that we can actually do projects. Right now it's a complete trainwreck and that has to change, stat. We have lots of plans for what we want to do in here and I doubt we'll get it all done right away, but we're hoping that within the next month or so we can at least get it to a point where it's functional. After that, we'll work on taking small steps over time to get it even more useful for us. There will definitely be some workbenches, possibly another big pegboard, and a few other unique solutions that will help us make the most of this little space.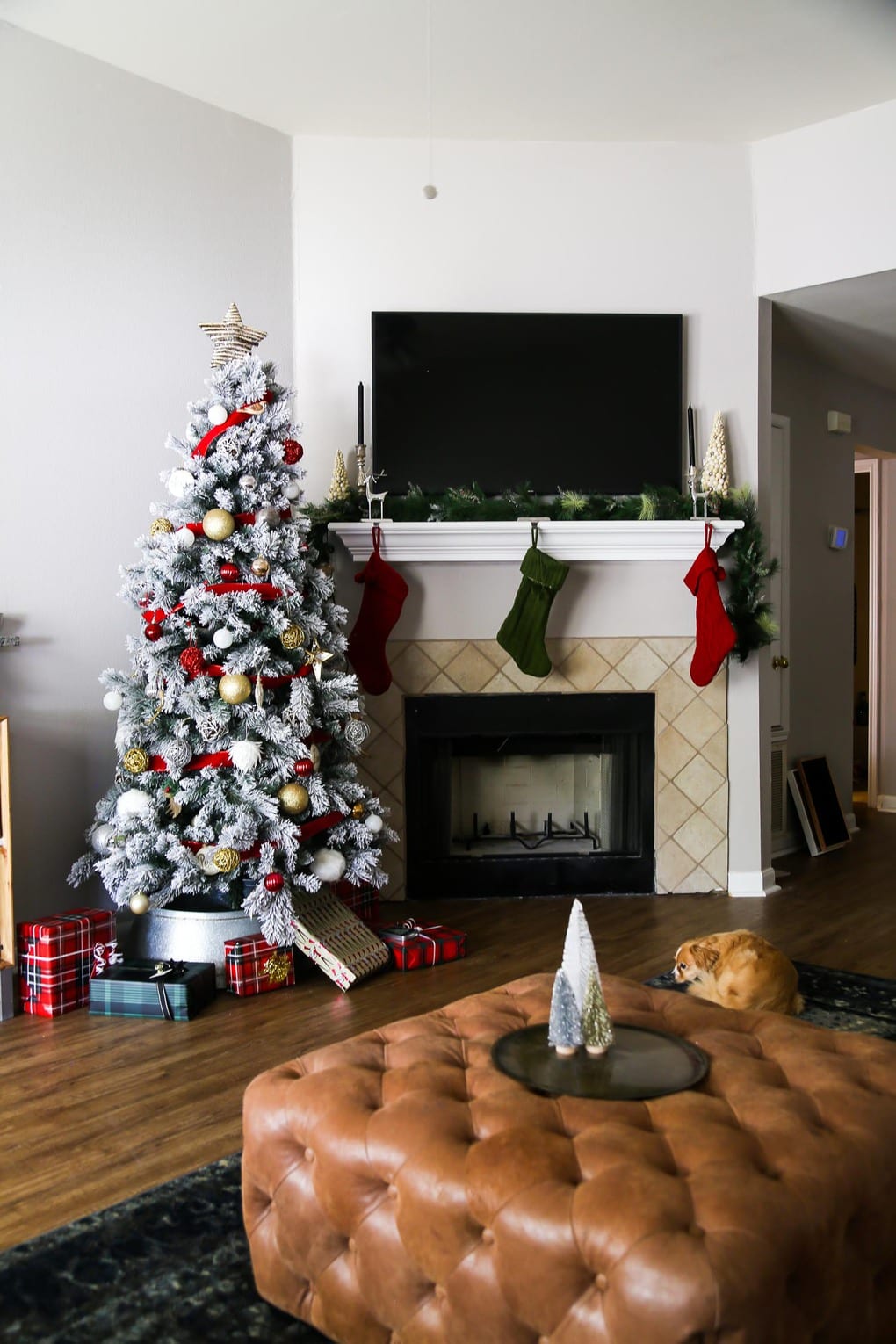 Our fireplace. Right before we moved out of the old house, we gave the fireplace a crazy-amazing makeover and a brand new mantel that made my heart sing. Then, of course, we moved out and are starting from scratch with a brand new, needs some love, fireplace. We haven't decided for sure what we're going to do, but we know the mantel will be similar (we have some wood left over from that project, so it'll basically be free!). We've got a few different things that we're debating, and this project probably won't be one we take on until the fall, but I'm excited to dive in!
The Smaller Projects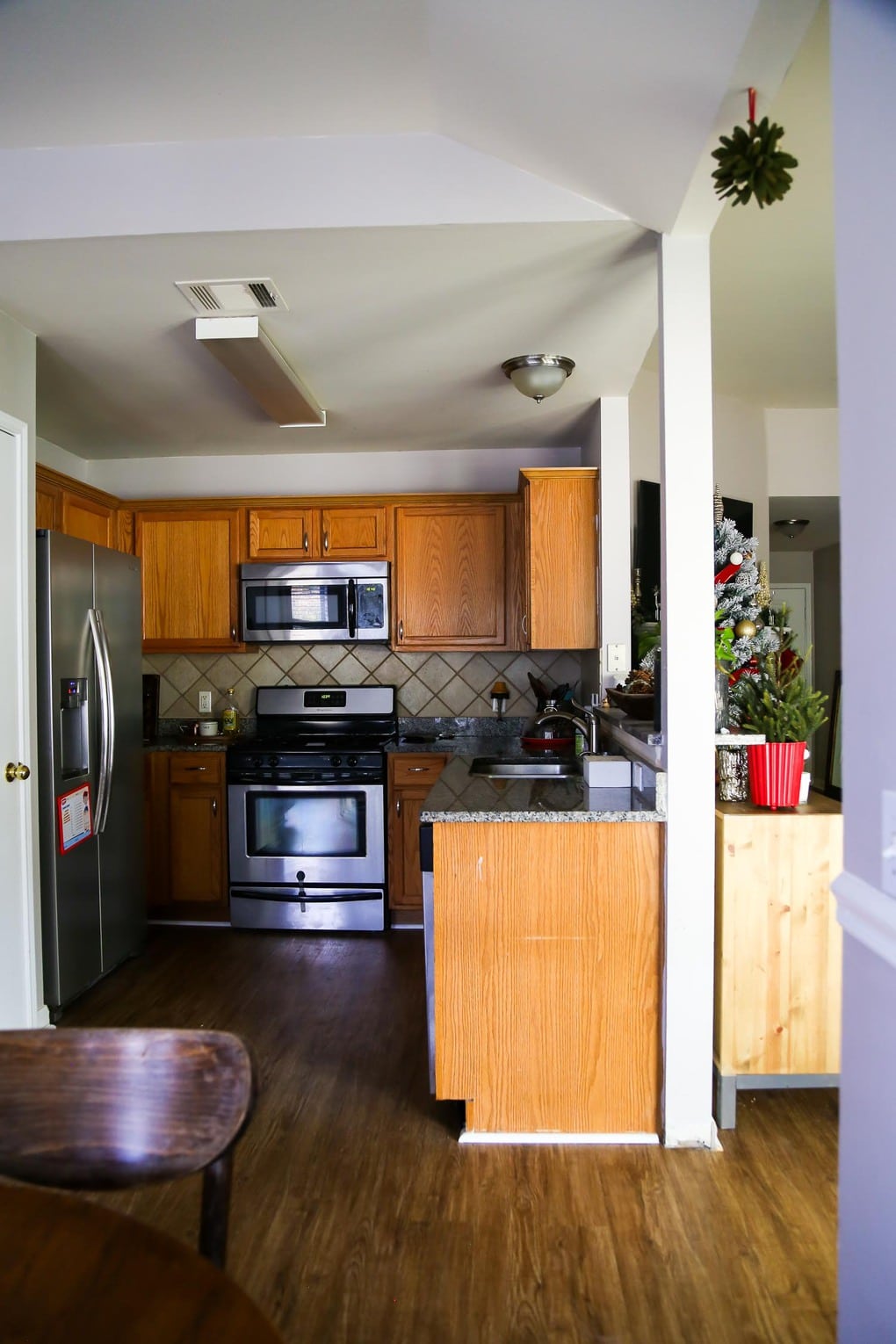 The kitchen backsplash. I've been working on painting the cabinets in our kitchen (more on that soon, but you can see a sneak peek in this Facebook Live I did a couple of weeks back), and now that they're all painted and pretty, the backsplash sticks out like a sore thumb. I don't know for sure what we want to do, but I do know it's a pretty affordable project and shouldn't be too difficult to knock out soon. All I know for sure is that while we're at it, I want to get rid of the granite backsplash that's attached to the counters – not my favorite look!
Replace (most of) the lighting. We definitely need new lights throughout most of the house. We've already started making some plans and thinking about what we'd like to do, so hopefully we'll be able to start knocking some of them out soon. My goal is that this year we'll be able to knock out the lighting in the living room, hallway, dining room, and our bedrooms. At least one of the lighting projects will be a DIY project, so get excited for that!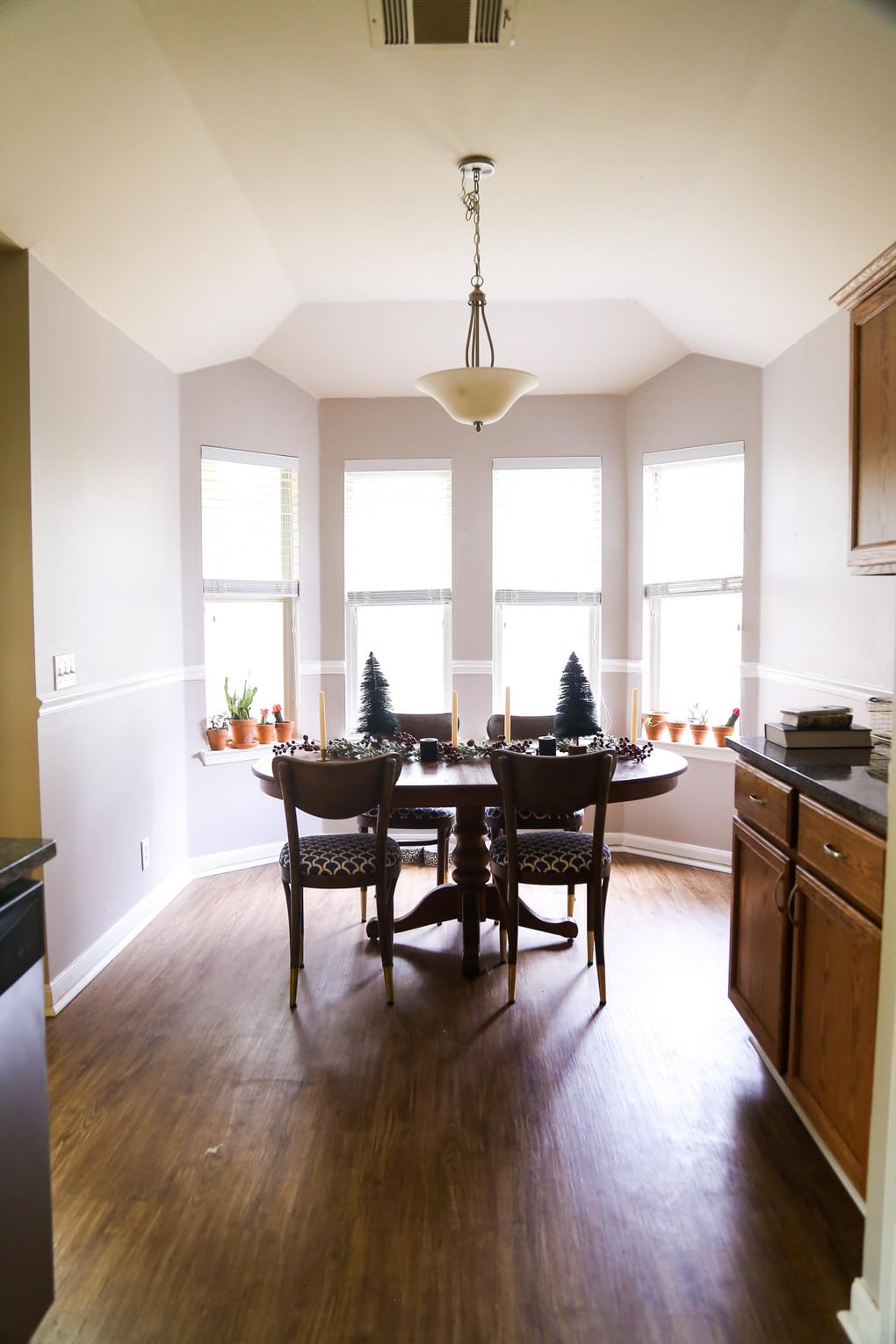 Build a dining nook. One of the very first things that popped into my head when we were looking at this house was that the dining area is screaming for some pretty, built-in benches. It's a small space and I think adding some benches and a big round table will definitely be the best way to maximize the seating space that we do have. We're still in the planning stages of this, but I'm hoping it's something we're able to tackle in the spring (maybe even for the One Room Challenge?).
I can't even tell you how excited I am to get started on all of these projects. It's been a while since I've been able to look around my house and feel myself brimming over with ideas for things I can tackle, and it's a good feeling. I'm totally invigorated by all of the things we still need to do here, and I can't wait to start getting our hands dirty with some serious renovations here in this house.
On a side note, since I feel like we should acknowledge how hard we've already been working, let's take a look back at the last month and a half that we've lived here and recognize everything we've managed to do so far. Here are three things we've done in the first 6 weeks we've lived in this house:
I feel like that's not too shabby for less than two months!
I've got some fun stuff coming your way in January – we'll be talking about our painted kitchen cabinets, tackling the workshop, and I have a fun DIY furniture build (my second ever piece I built all by myself – here's the first) coming up too!
I'd love to hear what you're working on in your home this year. Do you like to set goals for projects to complete or do you stick with the more traditional resolutions? I've got a fun printable for your 2018 goals and resolutions if you want something to help keep you on track!