DIY IKEA IDEAS: 15 Genius Hacks
Ah, the good ol' IKEA hack. We're all big fans, right? I think by now it's well-established that IKEA is the perfect place to find furniture and other fun pieces that you can DIY into something that's perfect for your home. There are endless possibilities for hacking various IKEA pieces, and all it takes is a little creativity.
If you've been reading for a while, you might remember that I already did a roundup of IKEA hacks a couple of years ago, but it's been a while and the internet is always churning out new ideas, so I figured it was time for an update!
So, here are 15 ideas for how you can DIY your IKEA pieces into something totally new and exciting!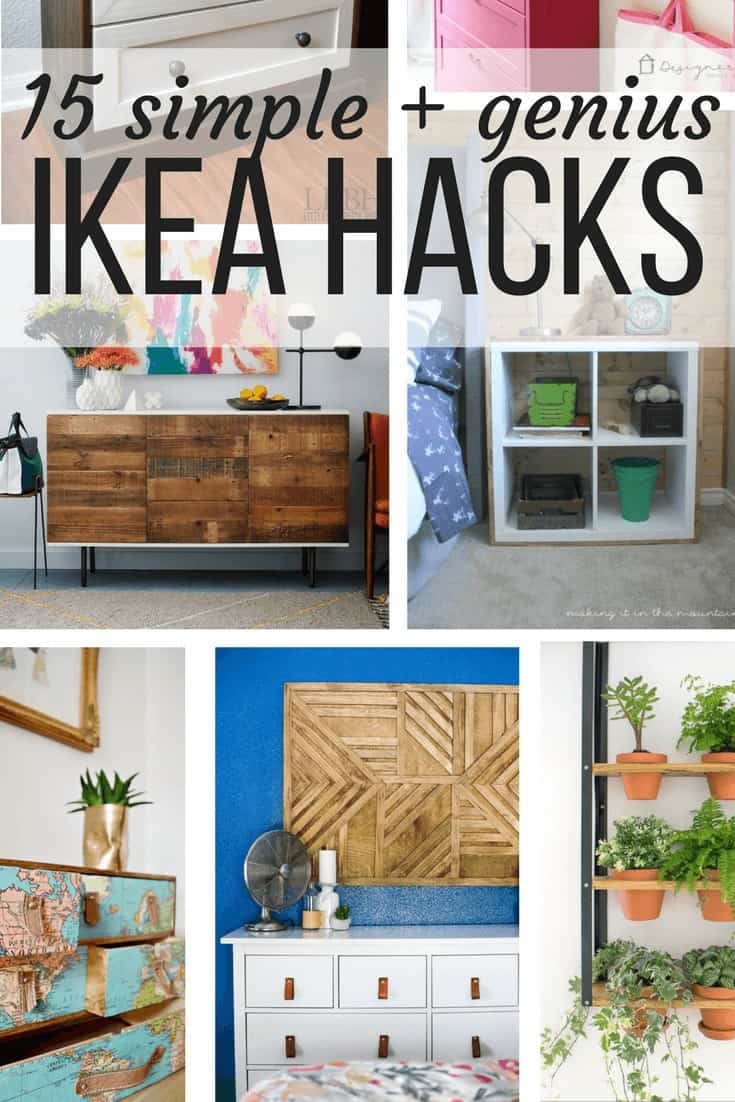 DIY IKEA IDEAS: 15 GORGEOUS IKEA HACKS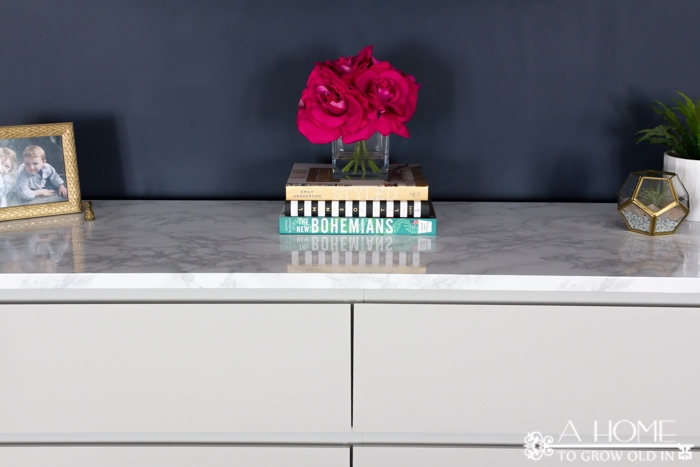 MALM Makeover With Faux Marble Top via A Home to Grow Old In
This is such a simple idea – adding some marble contact paper to the top of a dresser – and it seriously elevates this plain ol' dresser and makes it something really special!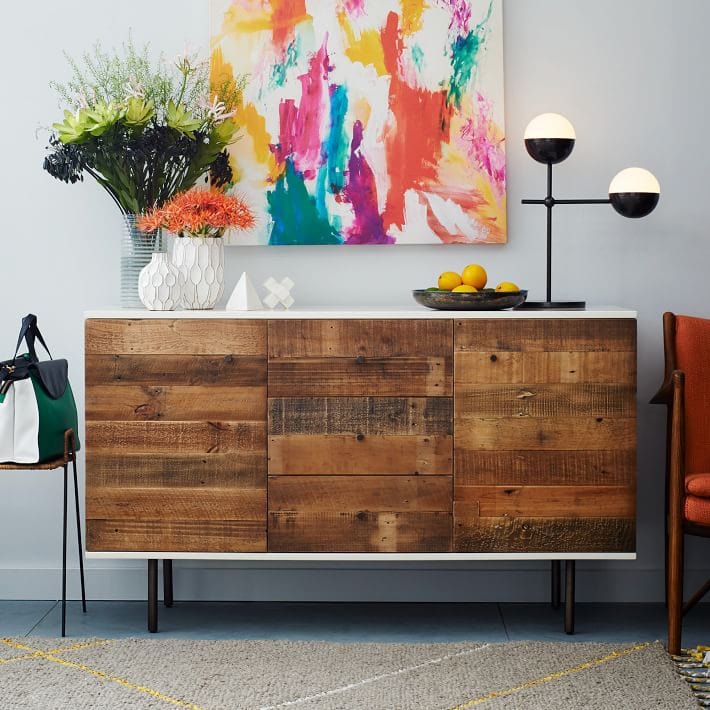 Reclaimed Wood Buffet via Place of My Taste
This project quite honestly stops me in my tracks every time I see it – I couldn't do an IKEA hack post without including this amazing hack. I absolutely adore everything about this and I would never guess there was an IKEA piece under all of that amazingness!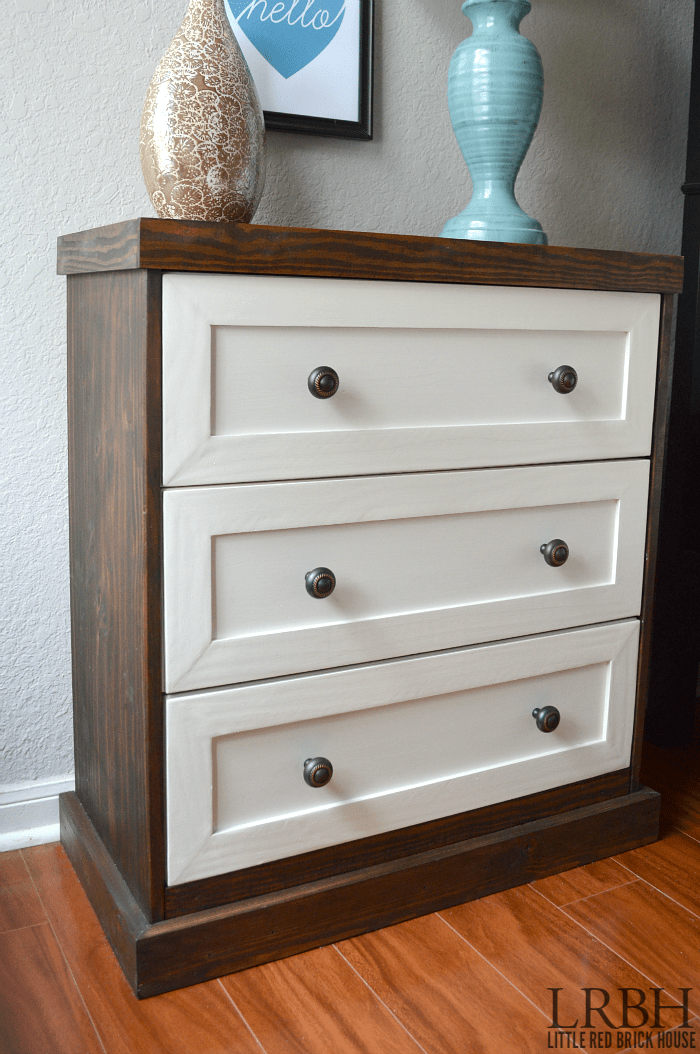 RAST Dresser Hack via Little Red Brick House
These little ol' RAST dressers are the perfect blank slate for so many different projects. You can paint them, add trim, and get super creative to turn them into something so much nicer than where they started. These are high on my list of possibilities for nightstands for our bedroom, simply because the customization options are so endless! I love this makeover – the trim makes them look so gorgeous, and I'm always a big fan of the two-toned look.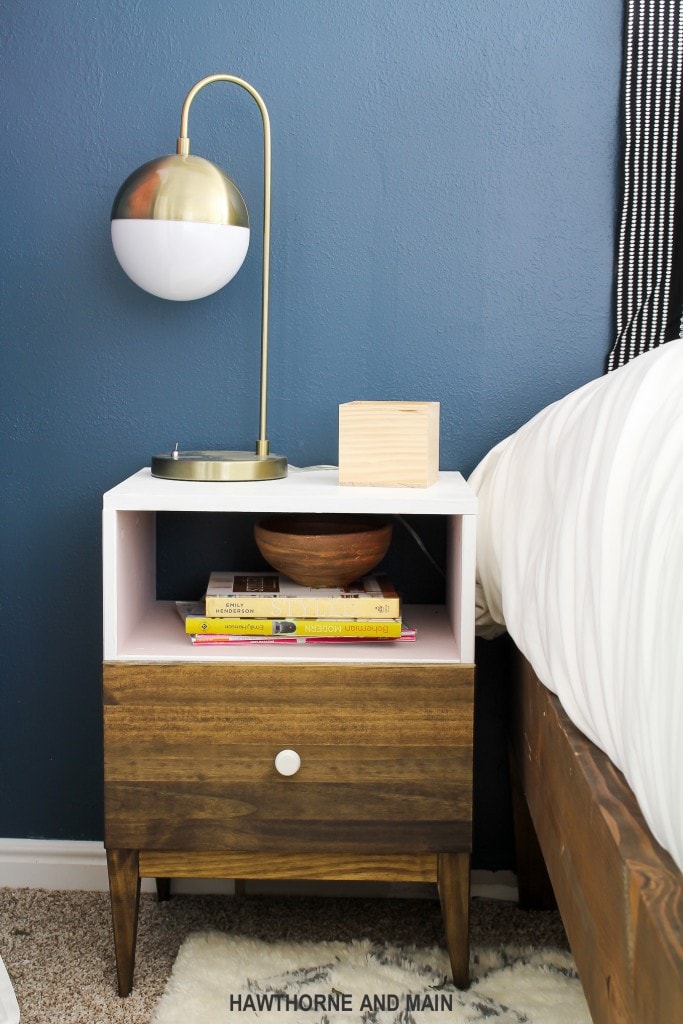 TARVA Nightstand Hack via Hawthorne & Main
I think my favorite thing about this nightstand hack might just be the detail on the legs – it's such a small step to cut them to a tapered edge instead of the plain squared-off shape they come in, and it makes a huge difference!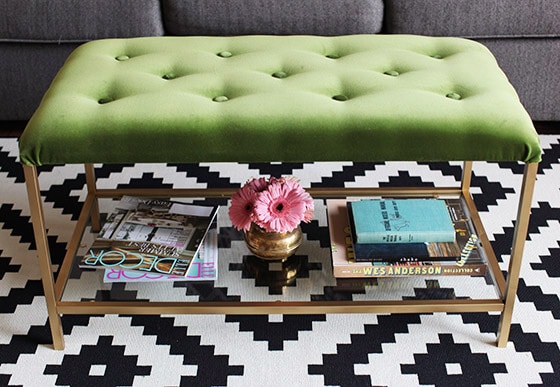 VITTSJO Table Turned Ottoman via Melo-Drama
I've seen projects similar to this in so many different ways and I just love it – so ridiculously smart! I particularly love the tufted top!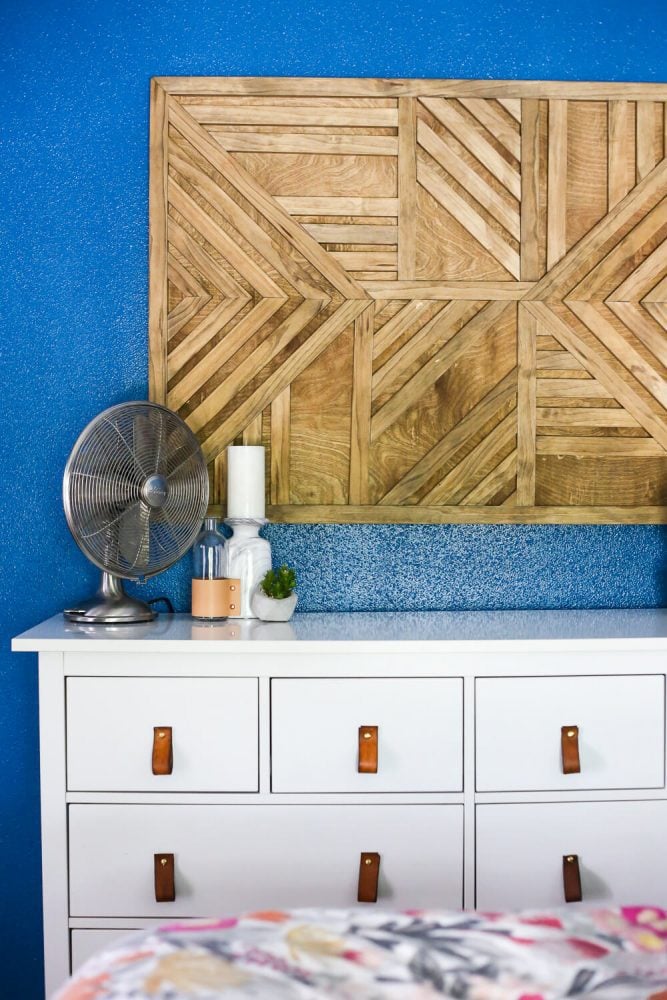 DIY Leather Drawer Pulls via Love & Renovations
This is definitely one of my most popular IKEA hacks I've shared here on the blog – these leather drawer pulls are so easy to make and they make such a huge difference in the look of this plain old IKEA dresser.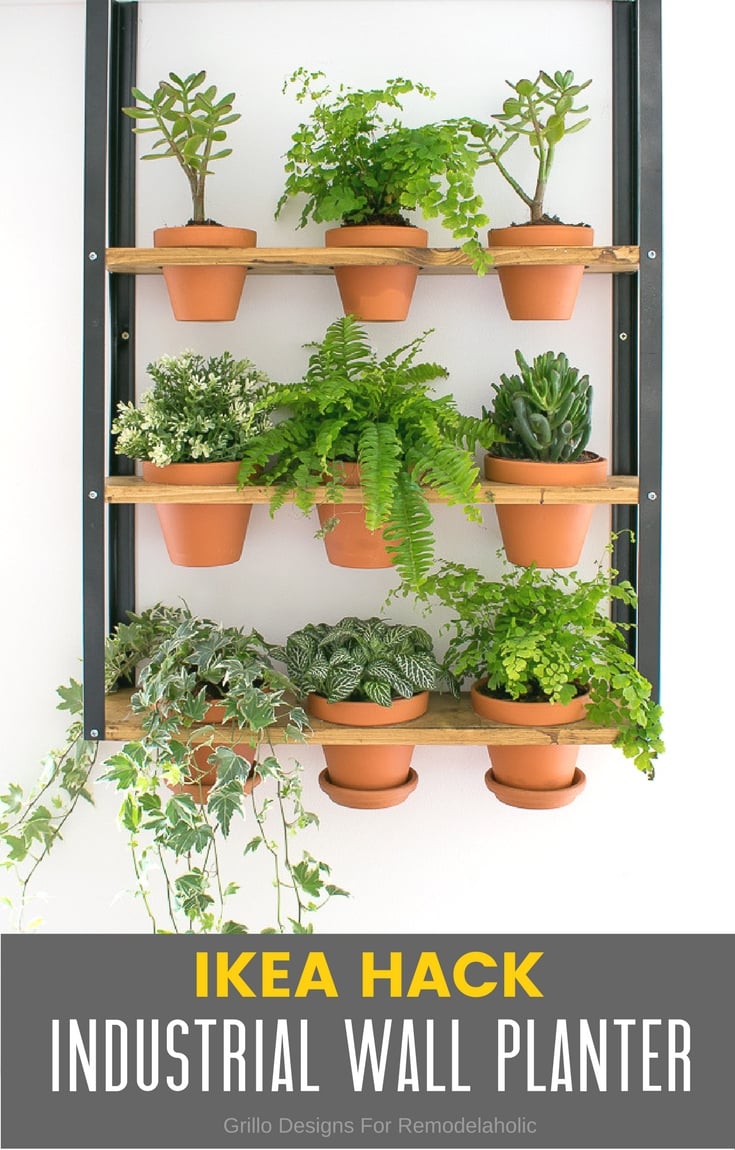 HYLLIS Industrial Wall Planter via Grillo Designs
I love this so much! Such a gorgeous way to display some plants, and the project is so simple. I'm always a fan of out-of-the-box places to keep your plants, and this one might be one of the best I've seen!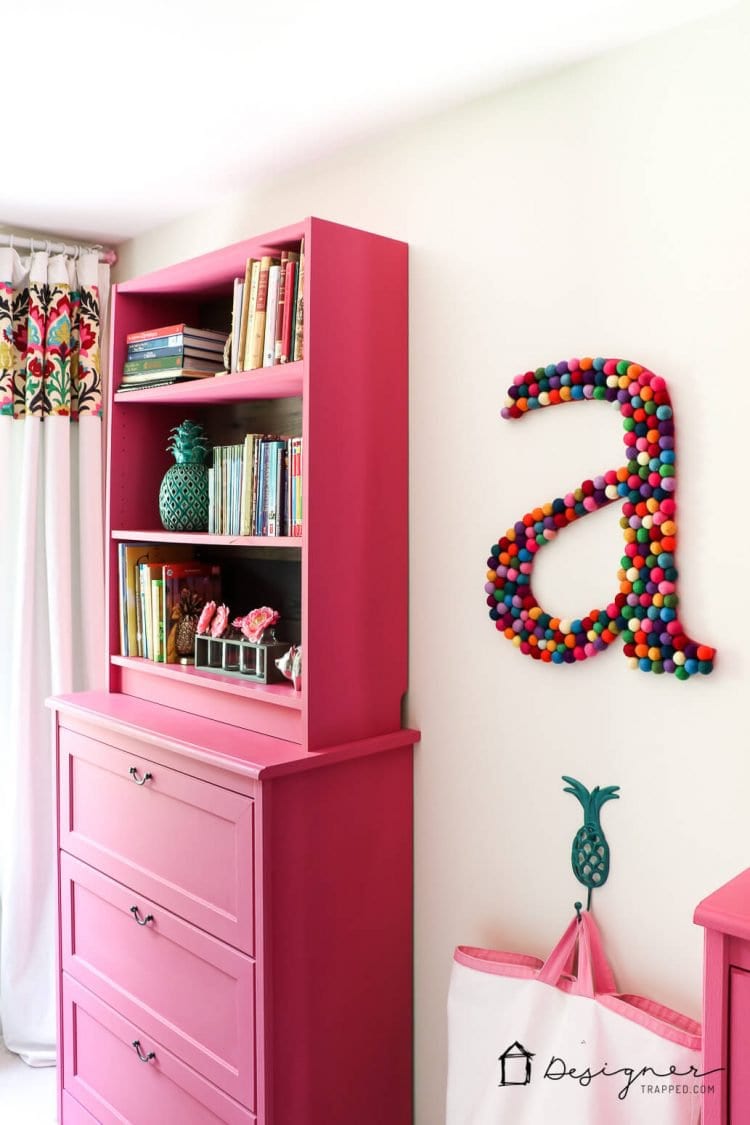 How to Paint IKEA Furniture via Designer Trapped
One of the hardest parts about hacking IKEA furniture is that it can be so hard to paint! If you've ever struggled to paint a laminate IKEA piece, this post will help you understand exactly how to do it – it's simpler than you might think!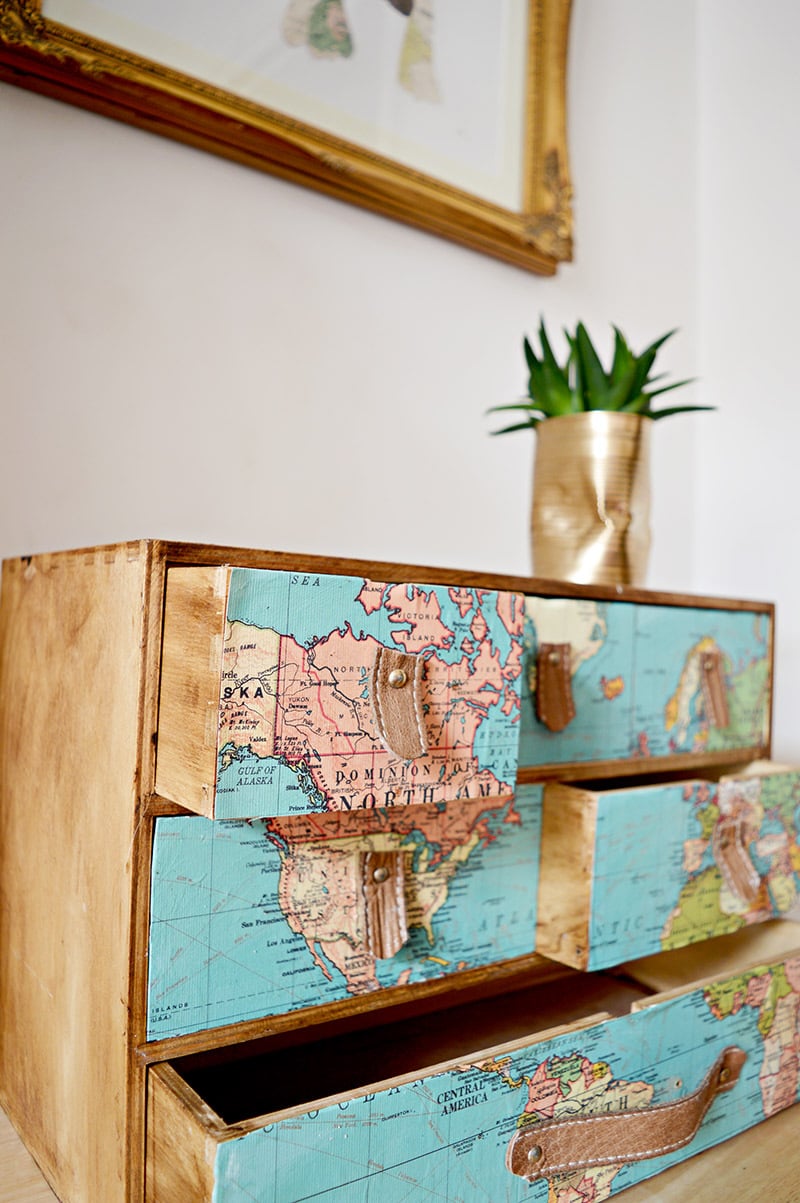 MOPPE Map Hack via Pillar Box Blue
I don't think this product is actually available from IKEA anymore but I couldn't resist sharing because it's just so cute. This same technique could be used on just about any IKEA piece that you wanted to try it on (like maybe the RAST?!) and it would look absolutely fabulous.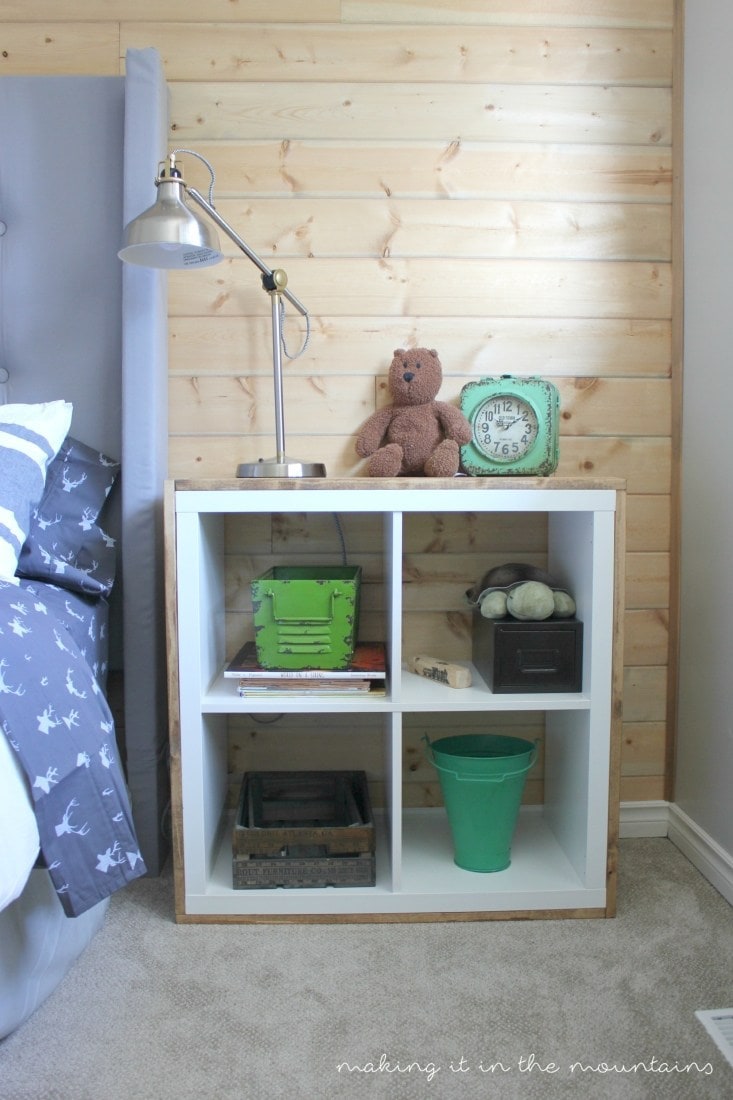 KALLAX Nighstand via Making it in the Mountains
This is a technique I've seen a few different times and I love it every single time – it's amazing what wrapping a little wood around a KALLAX unit can do to make it look custom and totally high-end. It's such a simple solution, but it looks fantastic!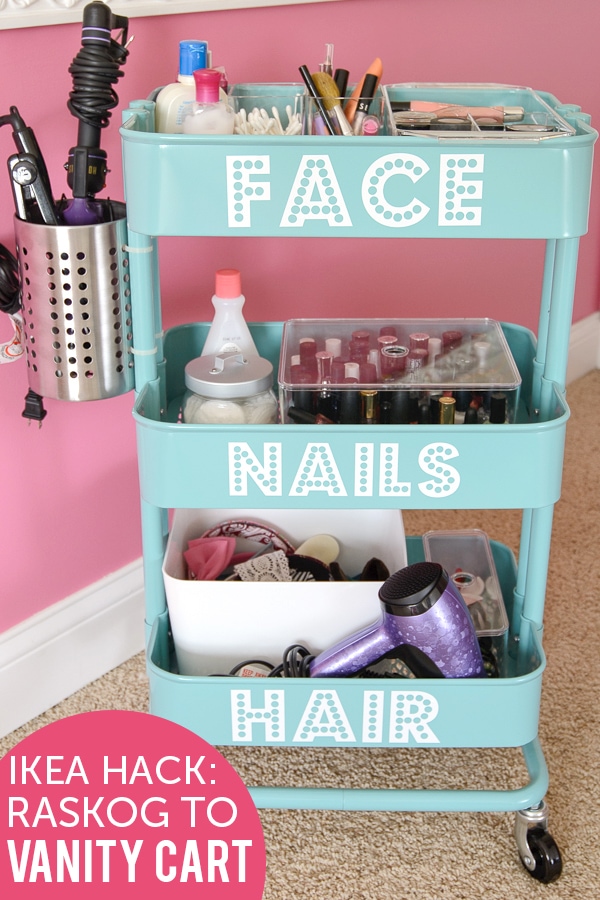 RASKOG Vanity Hack via Polkadot Chair
This little rolling cart is probably one of the most versatile pieces IKEA sells. I love the idea of turning it into a vanity cart for a bathroom that doesn't have a lot of storage. In fact, I'm seriously considering stealing this idea for my own bathroom!
Still need some more ideas? I've got you covered – here are 6 more IKEA hack from my archives: