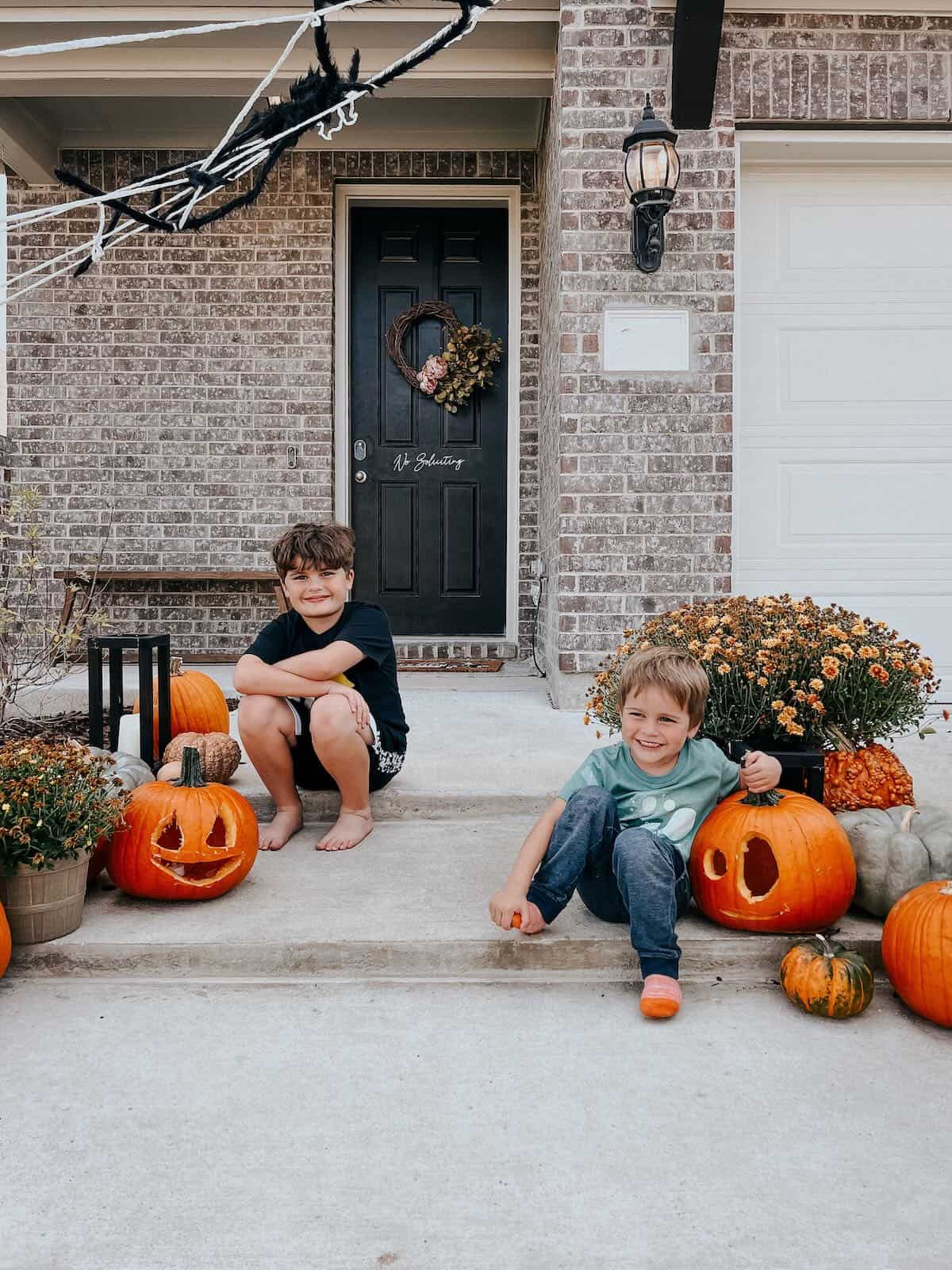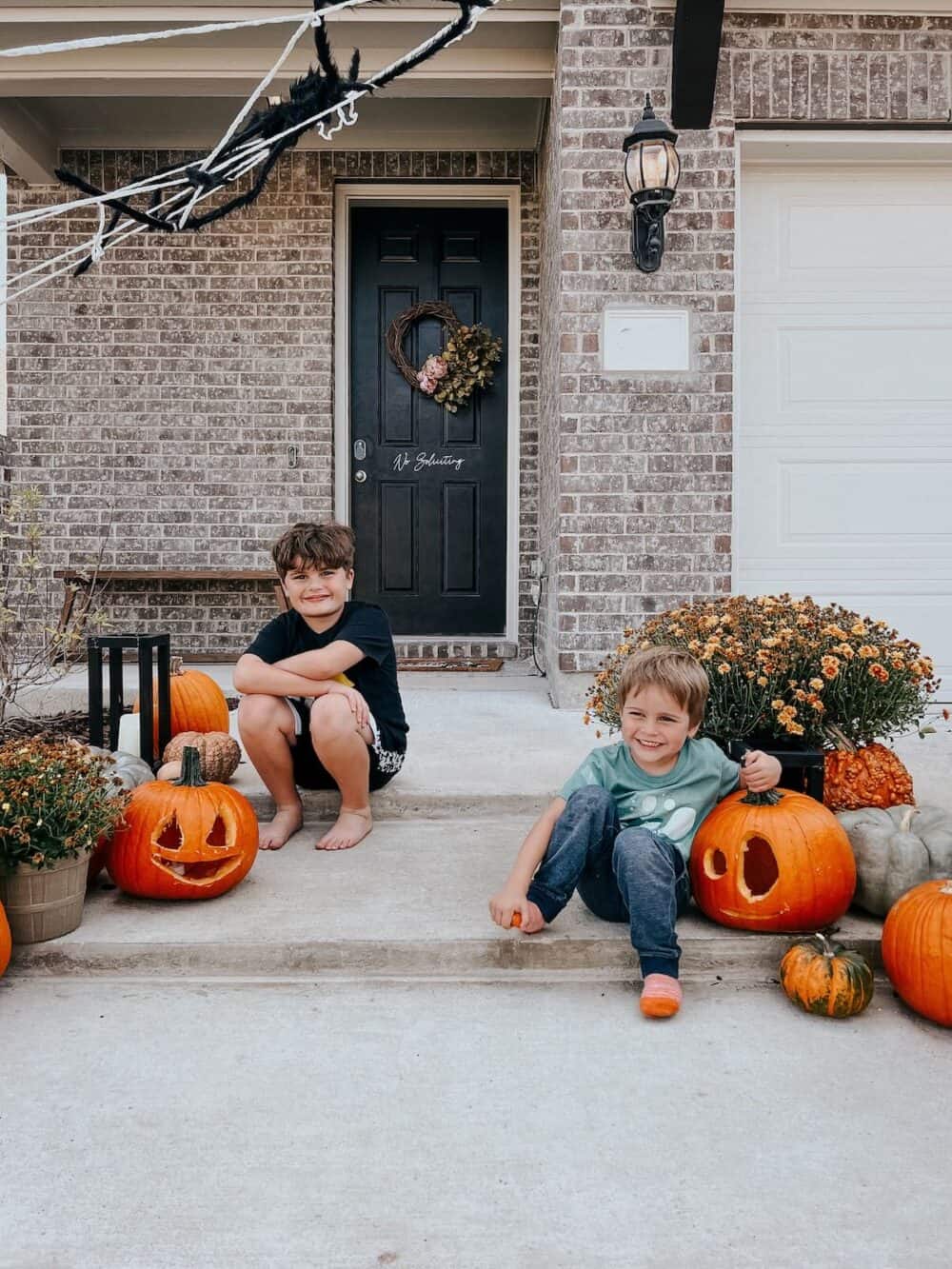 Happy Halloween! How are you feeling about the inevitable influx of Christmas content starting tomorrow? Are you ready? Is it time? Do you still need to process?
I was recently feeling really overwhelmed by the thought of all the Christmas things, but now that we're almost there, I'm feeling good about it. I'm ready for a little joy and excitement and anticipation!
Plus, the sooner I start celebrating the longer I get to celebrate. So, Christmas tree tomorrow?!
I'm kidding.
Kinda.
But seriously – today is Halloween and the kids are pumped to head out for trick or treating tonight. Be sure to check my Instagram this evening for a look at our family costumes!
In October…
My dad and I completely transformed the front of our house (including a new flower bed!)
I tried a new IKEA hack, and then got my closet super organized
We also did a quick laundry room refresh – I added an accent wall and a new painted cabinet for a whole new look!
We also, of course, spent lots of time eating candy, carving pumpkins, visiting pumpkin patches, and enjoying all the fall things!
And we watched lots of spooky creepy things like The Watcher, Midnight Club, and Dahmer. Oh, and Corey wanted to finally watch Breaking Bad, so I've been re-watching with him and having a blast with it!
Have I mentioned lately that I love October?!
my october favorites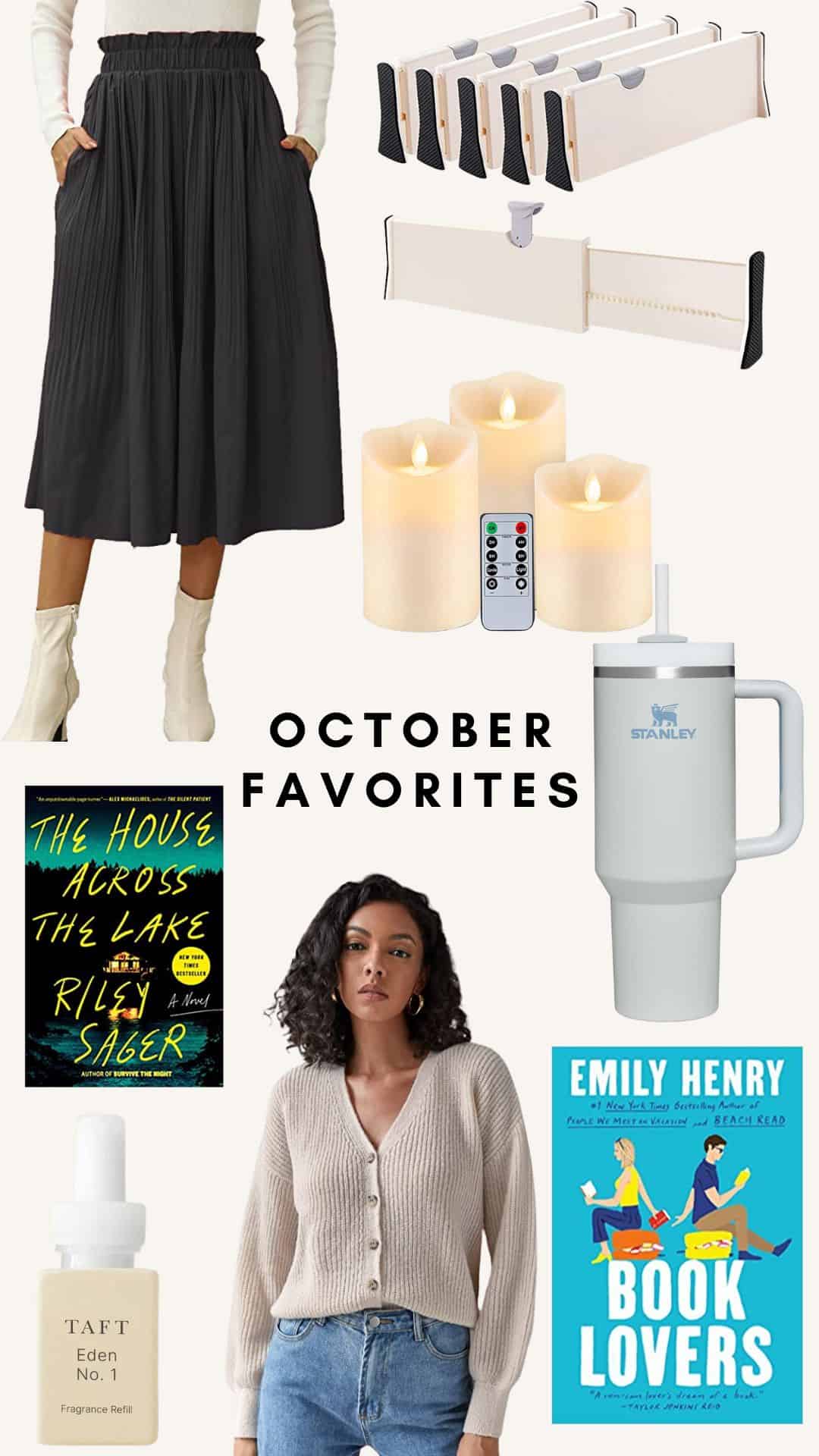 These were a few of my favorite things in October…
I got one of the new Stanley cups for my birthday and I'm in love. I didn't think it would be that different from my older Stanley, but the feature where the stray stays in place? It's magic and makes the biggest difference!
I read (and thoroughly enjoyed) Book Lovers and The House Across the Lake this month. Both were "stay up too late because you can't put them down" kind of books.
A few new favorite clothing pieces – I got this skirt for my Halloween costume and I can't wait to wear it again and again! I also got this cropped cardigan and have worn it so much more than I expected already.
These drawer dividers are definitely the MVP of my closet makeover. Why have I never used something like this before? It's a total game-changer!
Can't get over the vibe these flameless candles add to our front porch. They're so cozy and I'm so grateful that they won't melt like some other ones I've tried!
Been using this Pura scent all month long and it's hands-down my favorite yet. It smells like home.
Your October Favorites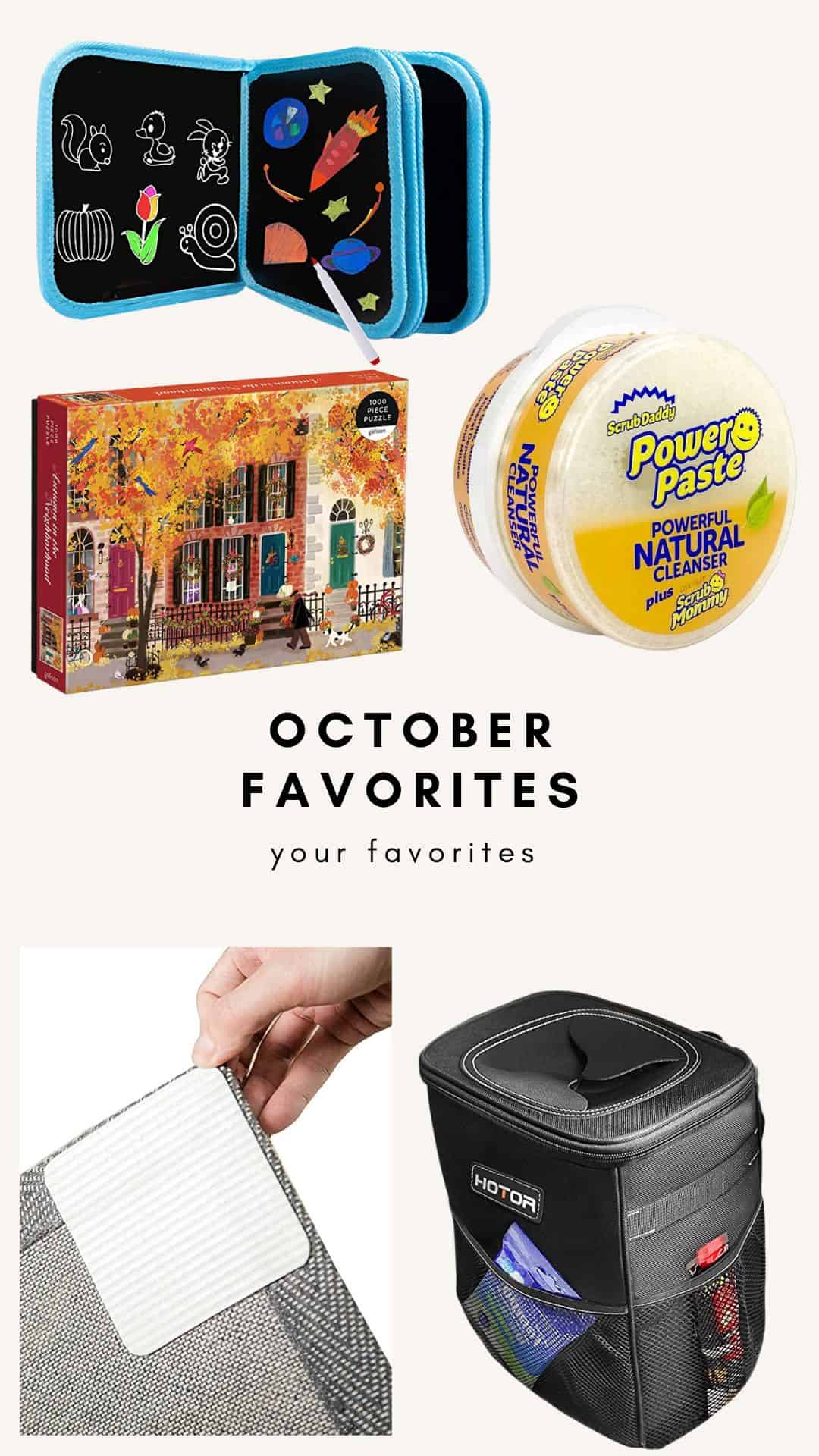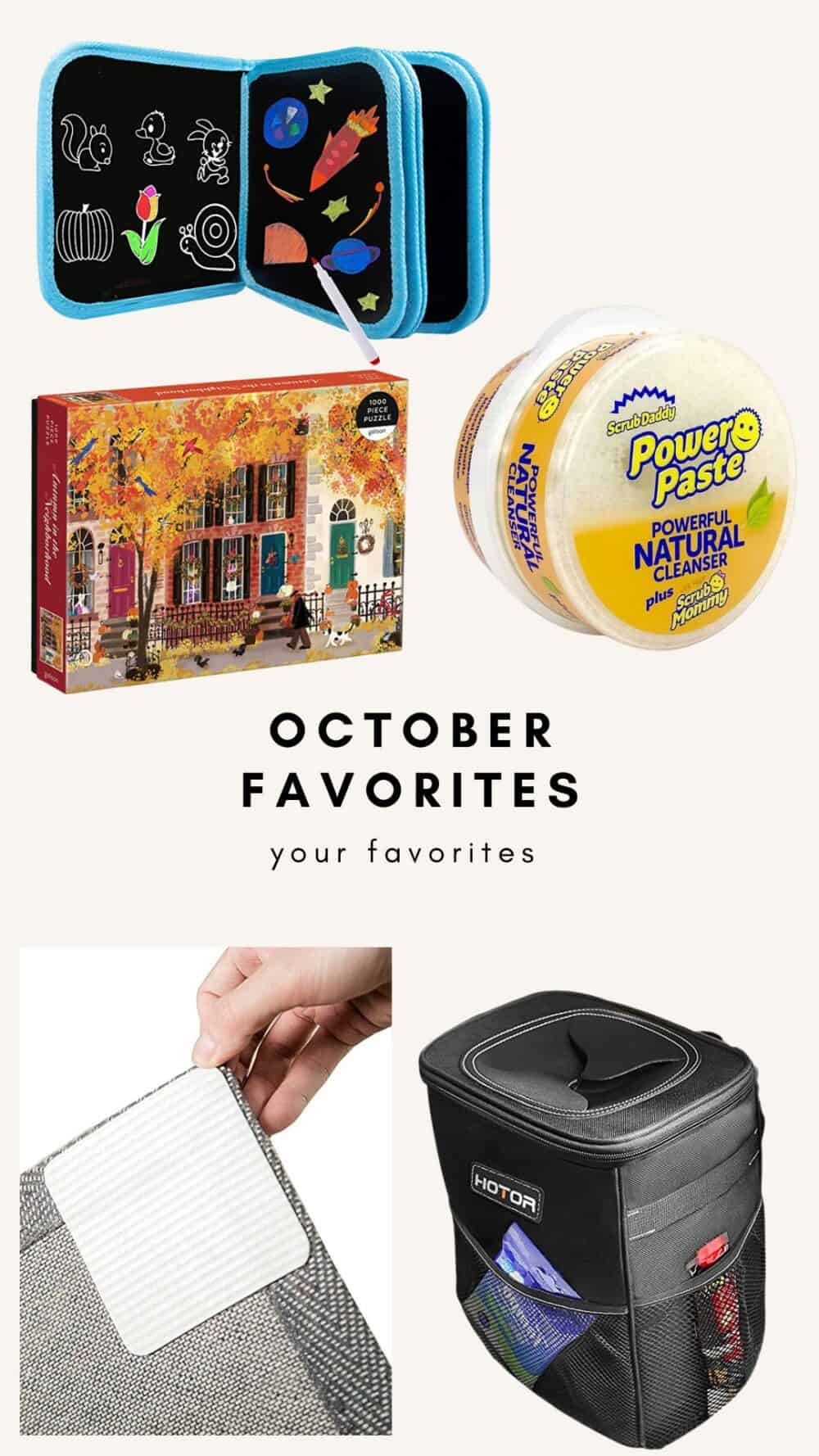 And, of course, we've gotta break down the top five things you loved that I shared this month! Here are the top performing links from October.
And a bonus top link that made me smile? This Lip Smacker set! It's such a great stocking stuffer idea!