Happy March!  I can't even believe we're already to the third month of 2016. Winter is just about over and spring is on the way. We've been having warm weather around our parts for a long time now, so it has felt like spring for quite some time!
I'm happy to report that we managed to cross everything off of our winter bucket list, and it's time to move on to the spring list. I've had so much fun over the last few seasons making new lists, and I can't wait until Jackson is old enough to understand the concept of crossing things off of our bucket list!
Ready to see what we're going to do this spring?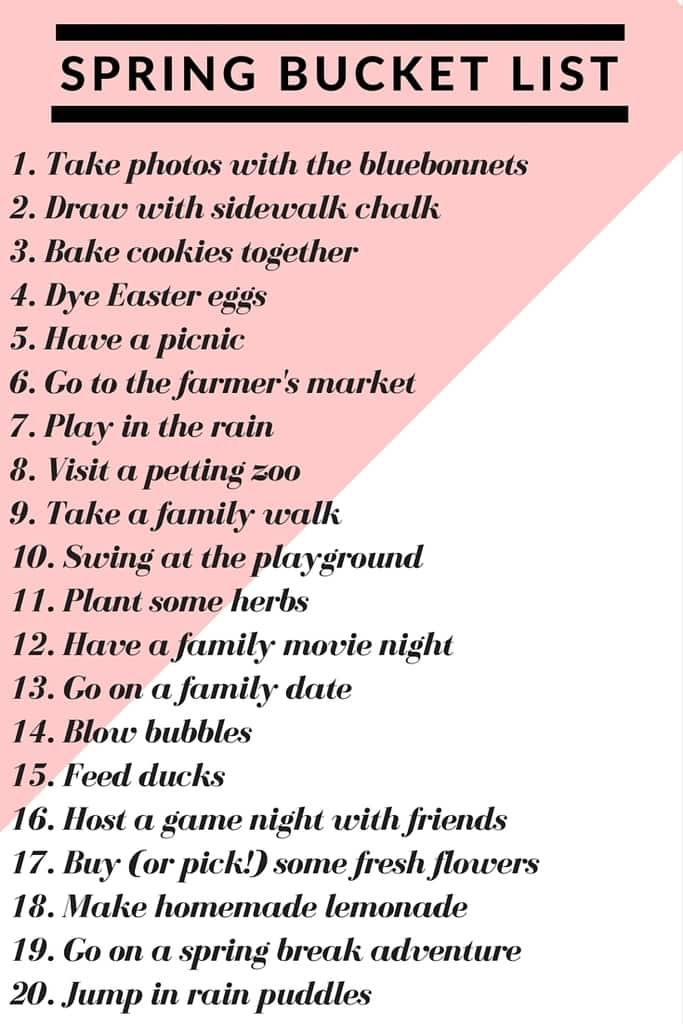 What's on your to-do list this spring?