I'm a sucker for a good to-do list. I sit down every week with my planner and a pen and go to town writing down all of the important things I need to remember to accomplish that week. There's something almost intoxicating for me about crossing something off a to-do list…and when the list is finished? Best feeling ever.
I know, I'm a nerd. We've gone over this – you're just going to have to accept this about me if we're going to be friends, okay?
So, given my love of lists it's no surprise that I love to write little bucket lists for our family for each season. You can click here to see all of the bucket lists I've written for us in the past, but the most relevant one is probably our fall bucket list from last year.
Speaking of fall…how did that happen?  Y'all, I was just getting out of school for the summer yesterday and now it's September and I'm supposed to start thinking about pumpkins and scarves and Halloween? I'm not ready! But, I guess it's coming whether I like it or not, so I'm pretending like I'm not huddled up in a corner crying over the end of summer and I'm bravely marching forward into fall.
As much as I complain about summer being over, fall really has always been my favorite season – I love the crisp air, the football, and the building excitement for Christmas (holy cow it's almost time to start thinking about Christmas!). So basically what I'm saying is that in addition to giving me a mini-high from getting to cross stuff of a list, my seasonal bucket lists are also a great way for me to accept the fact that seasons are actually changing and get on board with what's coming. How can I be sad about the end of summer when I'm looking forward to hayrides and pumpkin carving and leaf-pile-jumping?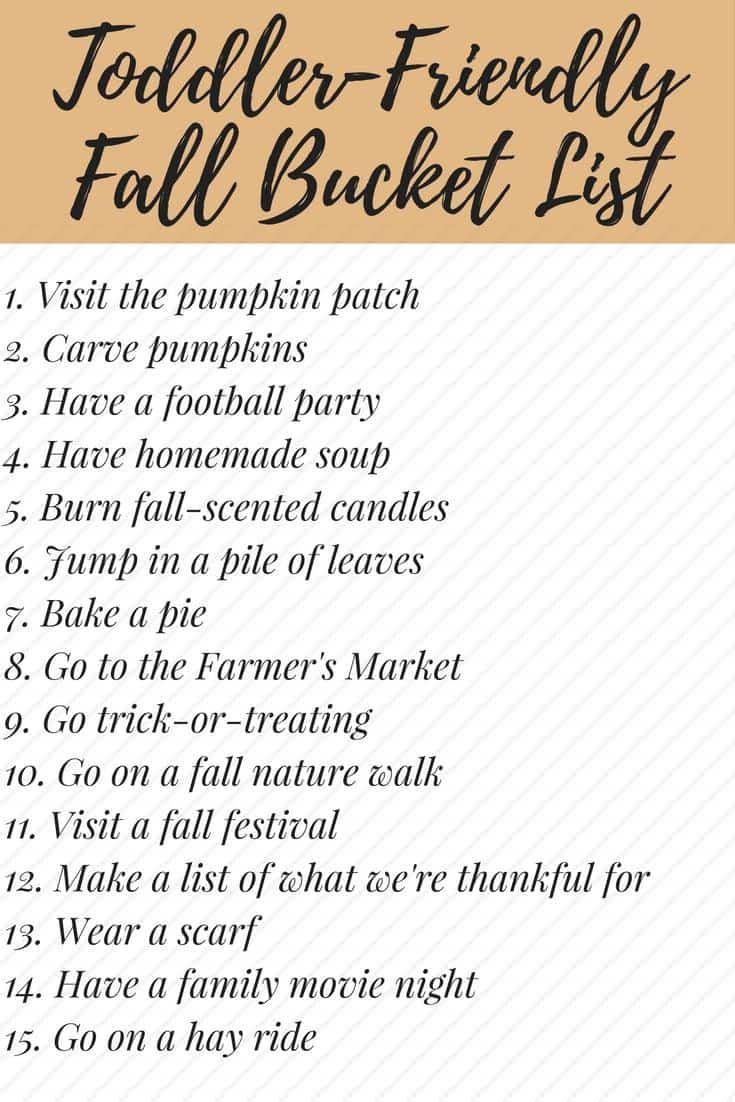 One of my very favorite fall traditions Corey and I have is to take Jackson to the pumpkin patch and get a family photo! They always turn out so cute and the photo always just captures the essence of fall for me. There's something about wrapping up in a scarf and being surrounded by hay that makes my soul happy.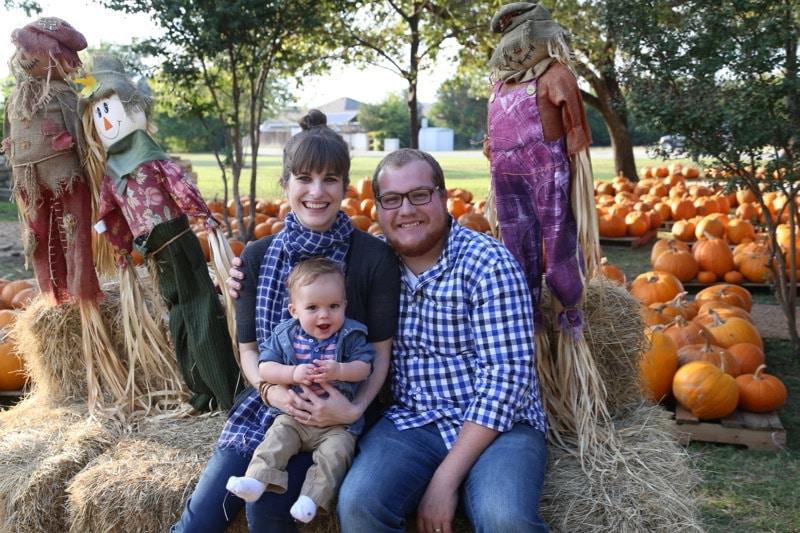 2014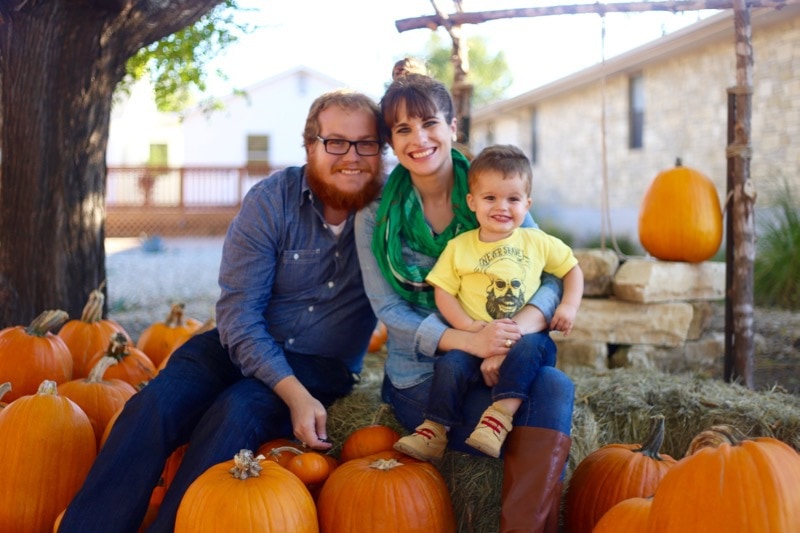 2015
I can't wait to get our photo again this year, and Jackson has been asking about Halloween on the regular for a good three months now, so he's going to be thrilled when it's finally here. I'm thinking this will be the first year that he actually dresses up, because he definitely understands the concept. I don't know if we'll do much trick-or-treating, because he's still in a crazy shy phase and last year he had the time of his life handing out candy – so we may just stick to hanging out in the driveway and passing out treats, but we'll see what he wants to do!
Whew. I won't lie – just writing this post was enough to get me a little more in the fall spirit. I'm off to sniff a pumpkin-flavored candle and cross my fingers in hopes that our weather cools off sometime before Thanksgiving so it can actually feel like fall here too.
What are your favorite fall activities?