Easy Thanksgiving Table Decor Ideas
We're just over a month away from Thanksgiving, and I don't know about you, but I'm starting to get really excited. As it always does when a big holiday is coming up, my brain is churning with ideas for how I can decorate for any gatherings we might have. So, Thanksgiving table decor is a huge theme in all of my thoughts right now.
My brain is a really fun place to be, y'all.
I really love hosting dinner parties and gatherings this time of year and I'm of the belief that you can't have too many Thanksgiving celebrations. We're having our first big Friendsgiving this year with some neighborhood friends, and I'm starting to think about things I can gather to help it feel as special as possible. It's been a long year and a half and we all need something fun to celebrate!
As I was browsing for serving dishes, cute decor, and place settings for our Friendsgiving I was finding so much adorable stuff that I figured I had to share the wealth.
thanksgiving table decor ideas
First of all, let's talk some general tips for getting your thanksgiving decorations exactly how you want them. I'll have a post later in the season with our Thanksgiving table settings and a closer look at how I'm setting the table for our Friendsgiving, but for now, let's get into some general Thanksgiving table decor ideas to give you some inspiration as you do your planning:
Pick a general color palette – and it doesn't have to include orange! An all white Thanksgiving table would be gorgeous! You can do rust, olive green, or any other deep and moody fall colors. Just pick some colors you love and stick to them.
Add texture all over the place. Texture is my favorite way to incorporate a fall feel into my home without making too much work for myself. From cloth napkins to a linen runner to some greenery on the table, you can add tons of texture to your Thanksgiving table, which gives everything a very cozy feel!
Don't forget the gourds. It's obvious, but I think a hallmark of any Thanksgiving centerpiece or table setting is a few pumpkins here and there. You can get some little white pumpkins to sprinkle on the table, with a pretty leaf garland to tie them together. You can put mini pumpkins at every place setting with some place cards tucked under them, or you can just use them as accents around the house.
Add a DIY touch or two. And, of course, every dinner party feels a little more special if you add something handmade. Even if it's just a vase with some greenery plucked from your backyard, adding something you made with your own two hands will go a long way towards making your Thanksgiving or Friendsgiving feel extra special this year.
You can obviously make your Thanksgiving or Friendsgiving dinner feel really special using only things you already have around the house. But, I always like to purchase at least one or two new pieces to make things feel a little more exciting.
Because, again, I lead a very exciting life and nothing makes me happier than a pumpkin-shaped serving tray.
So, if you're like me and you get a huge thrill out of new flatware, linen napkins, copper accents, and fancy glassware, keep reading for some beautiful inspiration and ideas!
Table Decor + Place Settings
The simplest way to make any dinner party feel special is to go all-out with the table settings and decorations. Your guests will spend most of their time around the dinner table anyways, so it's what they'll notice most!
I like to find decorations that feel seasonal but can easily be used year-round (or at least all season long), so that I don't feel like I'm spending a ton of money on something I'll only use for one day.
Here are a few things I'm eyeing this year when it comes to our table settings – everything from plates to table runners to candleholders!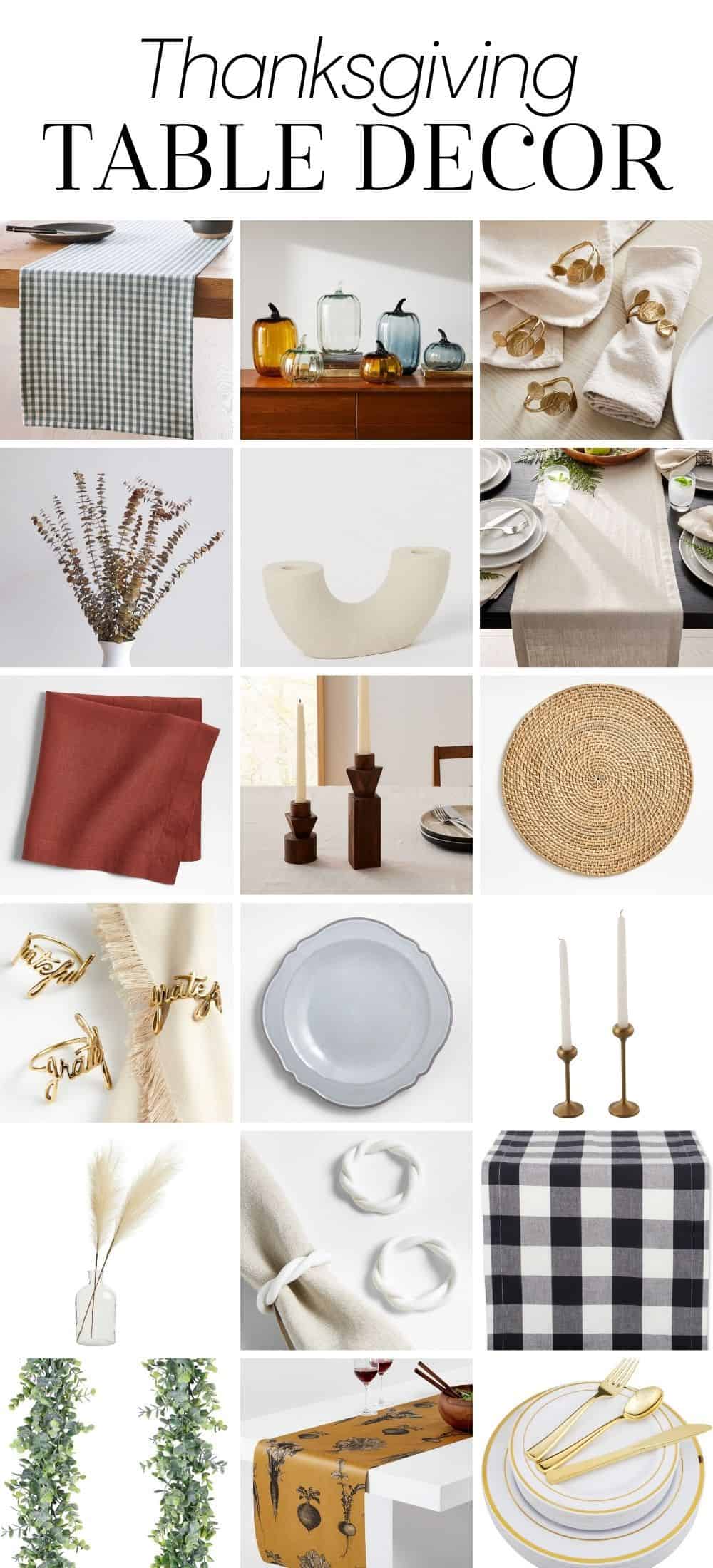 Thanksgiving Serving Dishes
This is the perfect category to focus on if you don't host Thanksgiving…or if you host a ton this time of year and are always cooking up something delicious! There's nothing that makes a dish feel a little more special than serving it up in a special dish.
In fact, my husband is the main cook in the family but he's learned to always check with me before getting started when we're hosting so he knows which serving dishes I want everything in!
A good serving dish can make a huge difference in how the presentation of any dish feels, so it's definitely worth it to have a few special ones for your Thanksgiving dinner!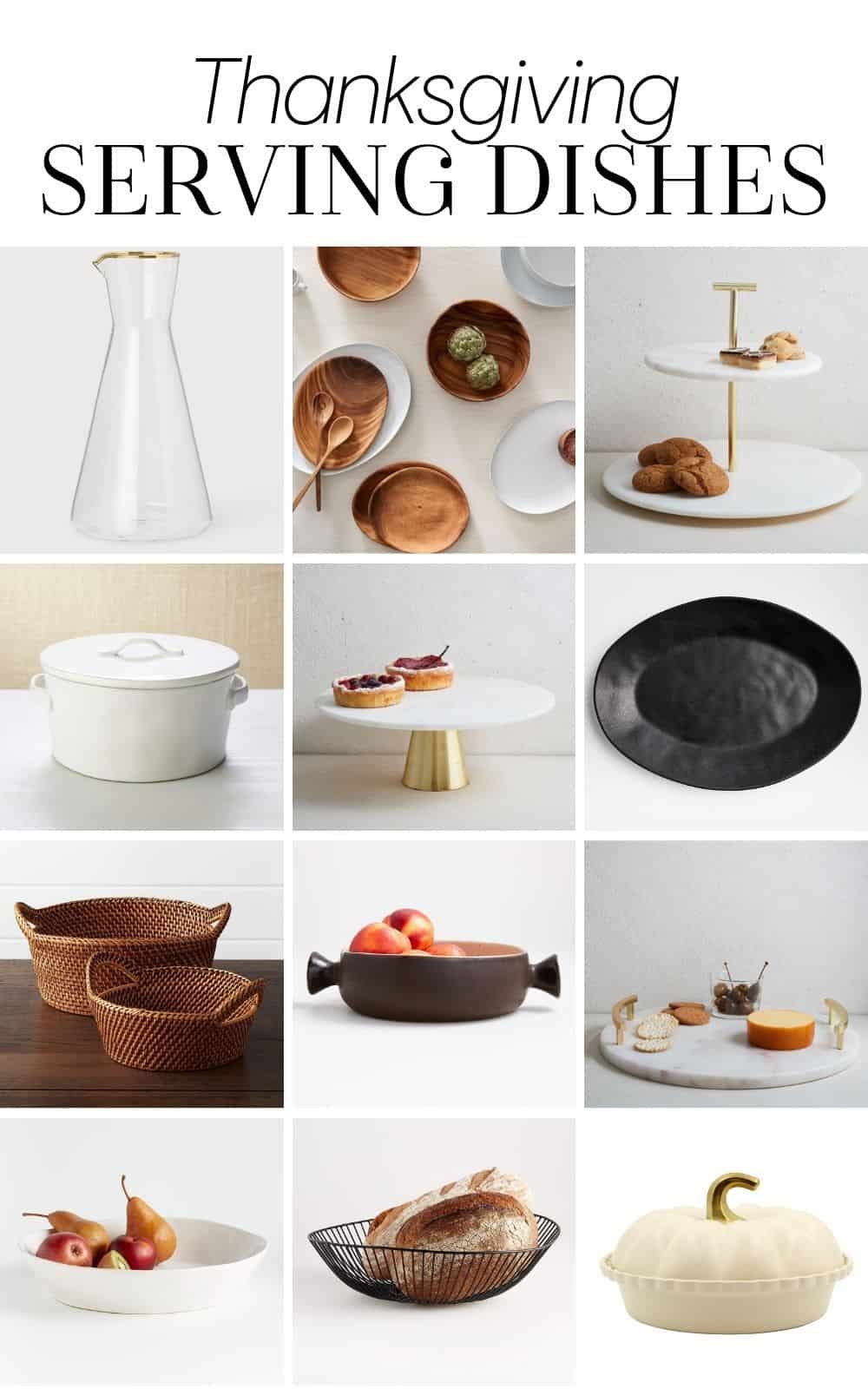 For the kids' table
And finally, I'm a big believer that the kids need some special treatment, too! We almost always set up a kids' table, especially with a larger group, because everyone feels a little happier that way. The adults have a little space for actual conversation, and I find the kids usually love having their own special spot!
I like to do different dishes and decorations for the kids' table – I focus on non-breakable dishes and interactive decorations that will keep them busy for as long as possible.
Here are a few Thanksgiving table decor pieces I'm eyeing for our kids' table this year.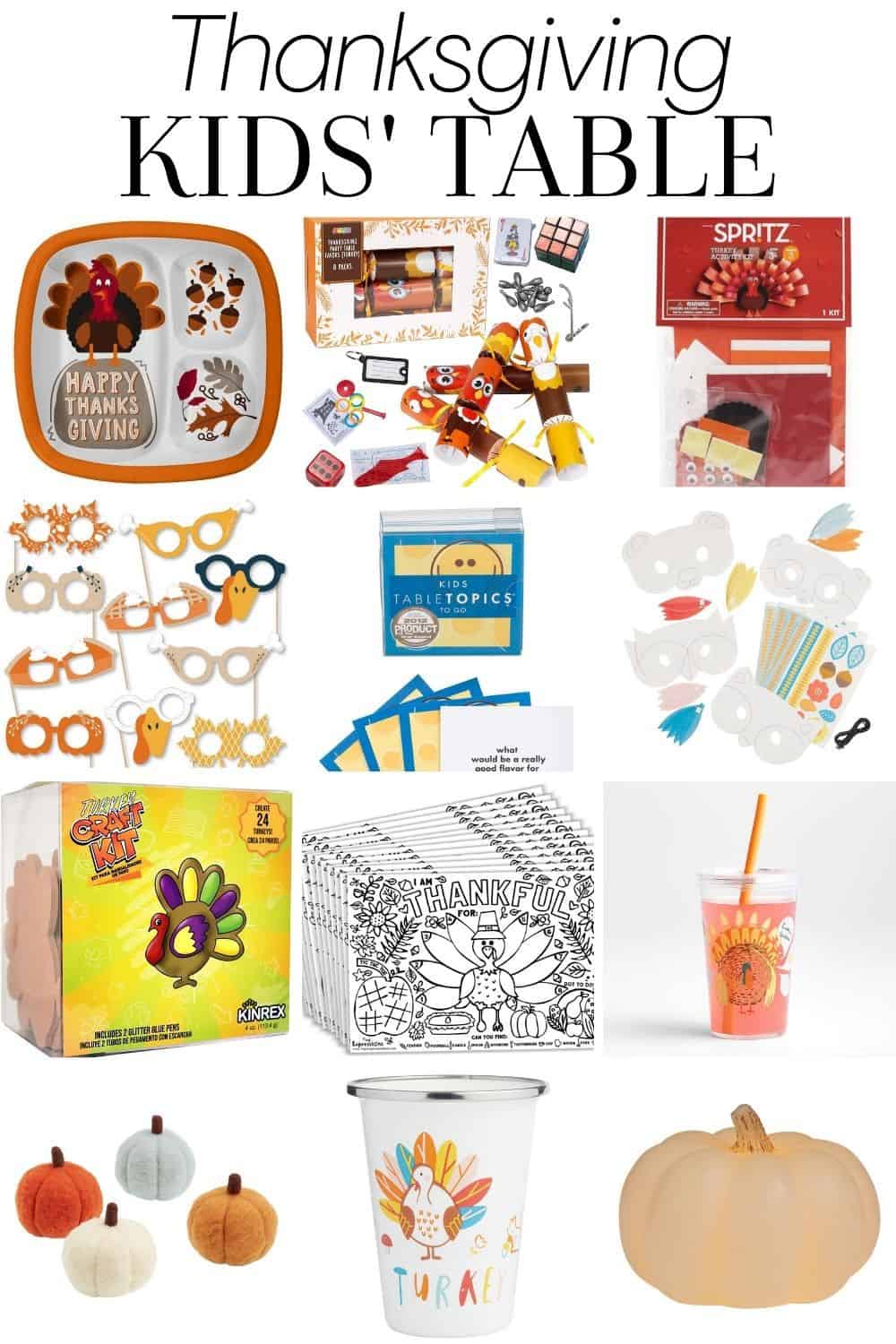 Need some more ideas? Here are some other Thanksgiving-related posts you may love!
Stay tuned later this week for a really fun interactive Thanksgiving DIY I'll be putting together. I think I'm going to be using it as a centerpiece for our table throughout the season. I'm really excited to see how it turns out!
How do you celebrate the Thanksgiving holiday? Do you go all out with your decor and place settings, or do you like to keep things simple this time of year?