So, I'm on the hunt for a new ottoman for our living room. I want something very specific. Leather. Modern (but not too modern). I'd prefer a camel-toned color. I love tufting, but it's not necessary. It needs to be large, but not too large.
Oh, and it needs to be under $800 or so. Preferably, far under.
I feel like all I've done for the last month or so is look at ottomans online in an effort to track down the perfect one.
Side note: after a while, the word "ottomans" starts to look really weird. Should it be "ottomen"? Ottomens? What is this word, even? I don't know what's real anymore.
Anyways.
After a ton of research, I feel like I've finally landed on the best collection of affordable ottomans (ottomen?) out there. None of them cost more than $800, and most of them are far under that. I believe they're all real leather, though some may be faux – and I'm okay with that. (I mean, I'm being cheap here, I can't be that picky.)
Now the only problem left is how to narrow these down enough to actually choose one. Help?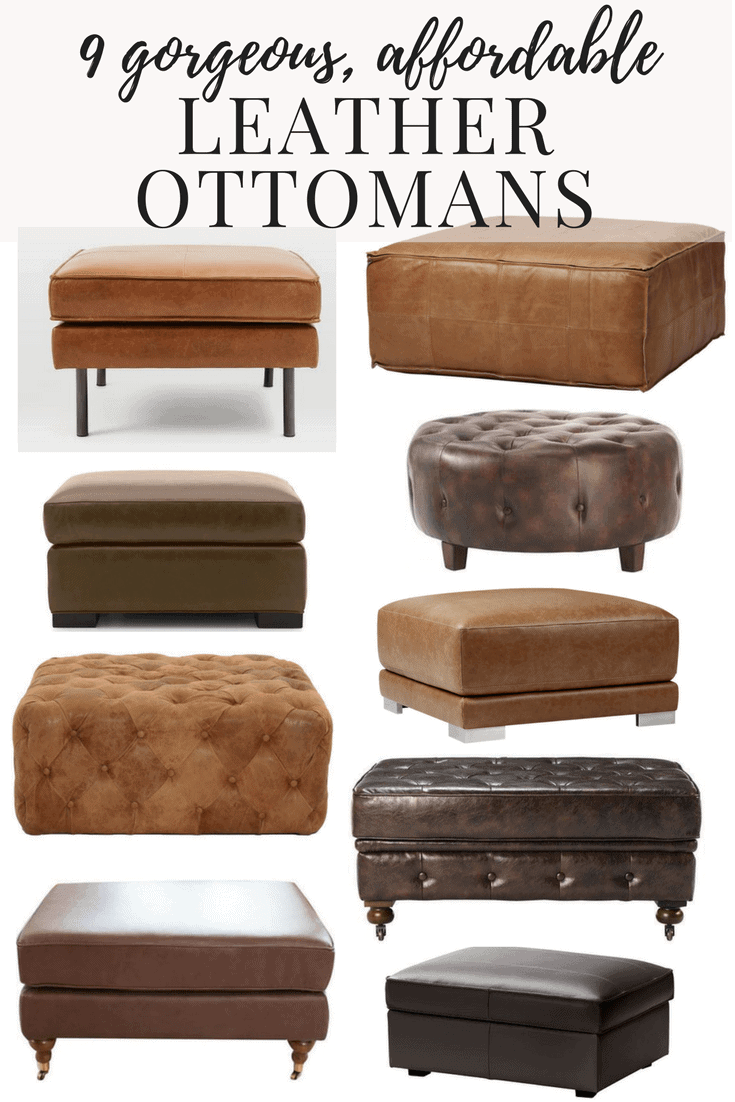 This post contains affiliate links. Click here to read my full disclosure policy.
So many good options, no? Corey and I have been lusting after the large pouf from CB2 for a while now, but I can't decide if I really want to commit to something that doesn't have any legs. Will it feel too casual? Too hard to move around?
I really like the non-tufted one from Wayfair, and the long tufted one from Home Decorators Collection makes me a little weak in the knees.
I can't decide. It'll never happen. Maybe I should just order them all and play around with them in my living room. That's totally reasonable, right?
I'm thinking this post may win some sort of record for the number of questions in a blog post.
I'm needy today.
But for real – help me out. What do you think we should choose? Here's a photo of our living room for reference – the couch is staying, everything else is subject to change. It's basically a blank slate.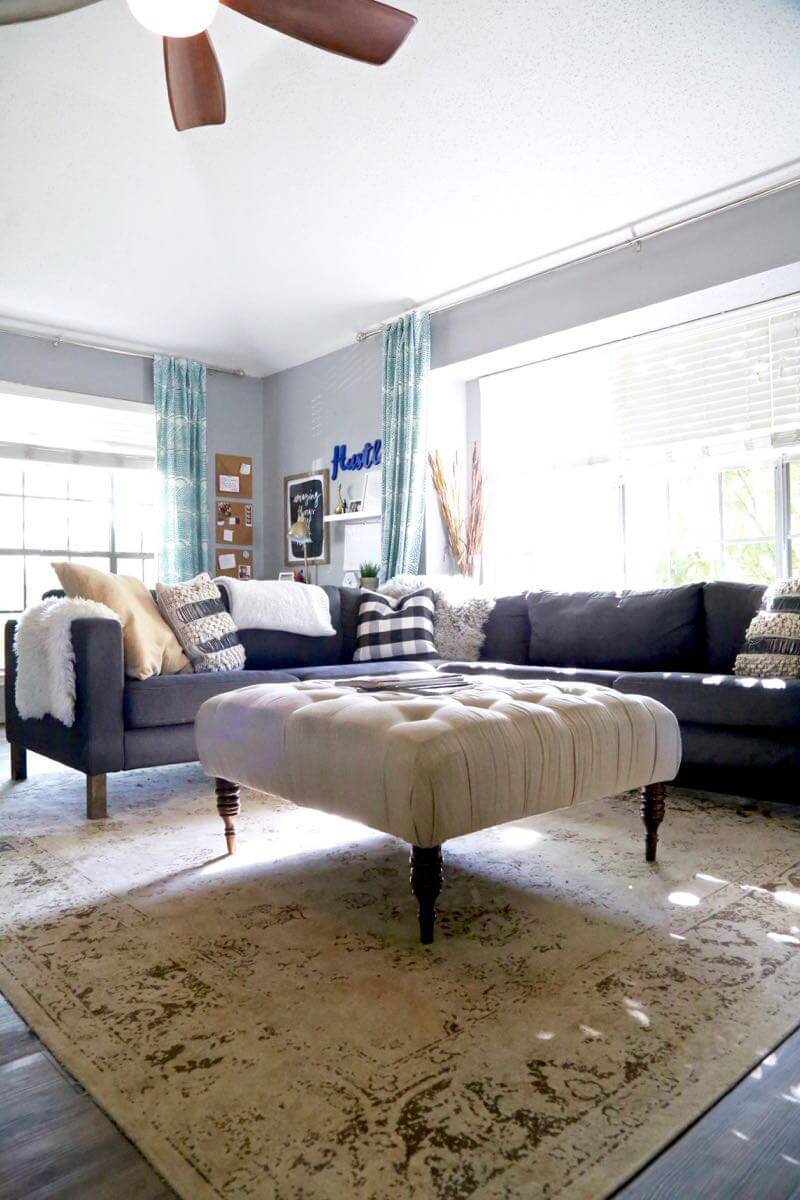 Tell me your thoughts, dear friends. And, as always, if you have a genius idea that isn't listed above, please oh please let me know!