Affordable, Modern Leather Ottomans
Anytime I share a photo of our living room, the number one question I get asked is, "where is that gorgeous leather ottoman from?!" It doesn't matter what the photo is actually supposed to be about, our gorgeous tufted leather ottoman steals the show every dang time.
I mean, I get it. It's kind of amazing.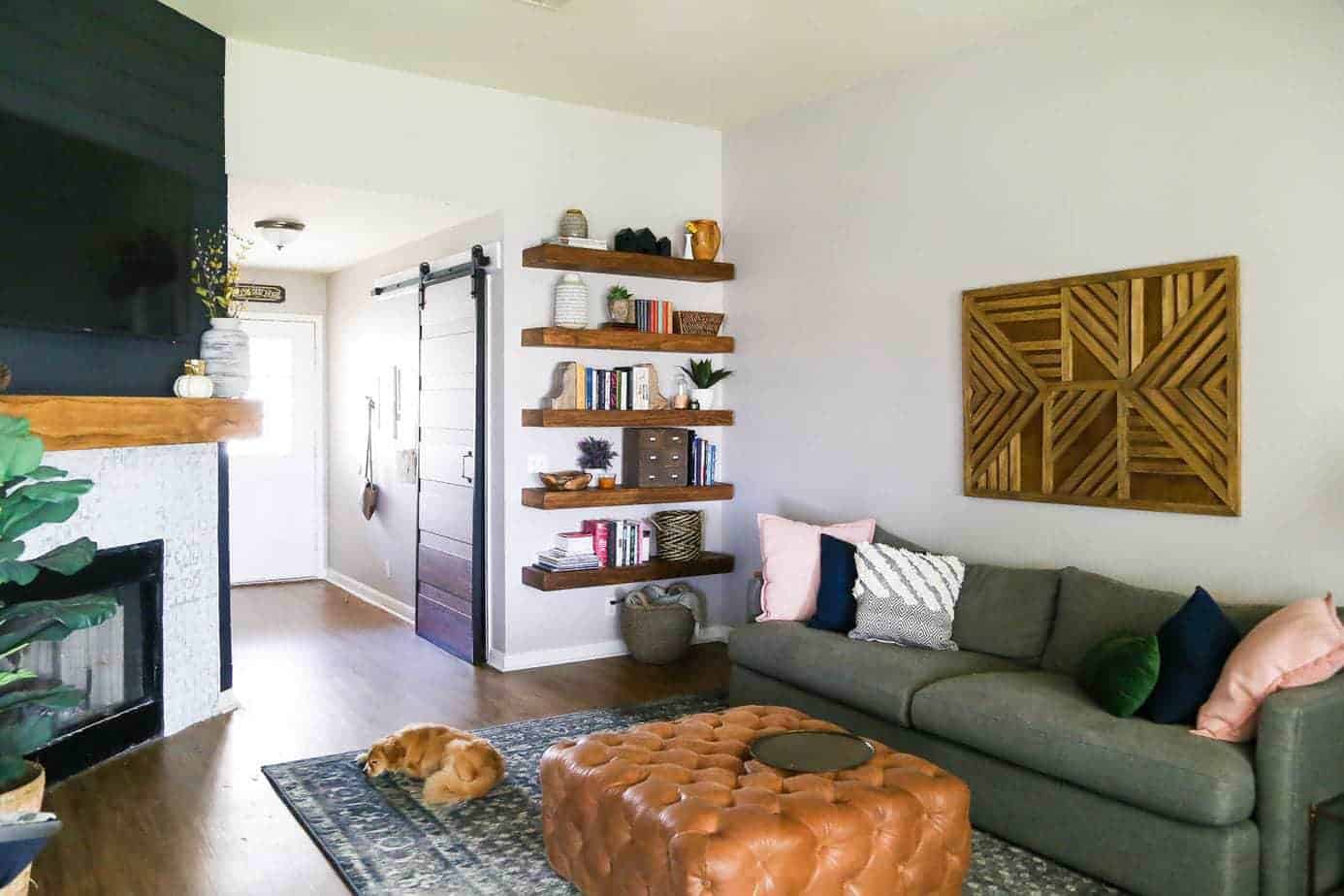 This post contains affiliate links. Click here to read my full disclosure policy.
The only problem? This baby is pretty much always sold out everywhere. I felt bad about constantly telling y'all that I really can't point you to a good source for it, so I decided to put together a resource to help you find a similar option if ours isn't available.
I actually originally wrote this very post back when I was searching for an ottoman for our living room (and, obviously, decided on this one). So today, I'm giving the post a major update with tons more info, new sources, and basically everything you need to find the perfect leather ottoman for your living room.
Because every living room can benefit from a good leather ottoman, no?
Our Tufted Leather Ottoman
First up, let's chat about the ottoman we have.
It's the Brandy Leather Ottoman in Patina Chestnut by Orient Express. You can't find it directly from them (though they do sell a white version), but they typically sell it a variety of online retailers. We purchased the ottoman from Wayfair, but they no longer sell it.
Here are a few other places where I've seen it for sale – it's not currently offered at all of these places, but I'm including them in case anyone stumbles on this post in the future and wants to run a quick search. These are the places I've seen it before:
Similar Tufted Leather Ottomans
In my endless searching for a source for our leather ottoman, I've found quite a few options that are very similar. They're not an exact match, but if you love the look these should definitely satisfy the itch! Here are a few of my favorite ottoman twins:
Affordable Leather Ottoman Options
And finally, if none of the above options work for you, I'm including some other leather ottoman options! I've updated the options below from the original post with some new ones I've found in my research, and the ottomans below include multiple options that don't look anything like ours – just in case you're looking for a different style!
I'll also note – most of the ottomans listed above are what I would consider expensive. We paid $750 for our ottoman when we originally purchased it (which is what I see it offered for most often), and some of the similar options I found are slightly more. I consider this a definite investment piece, and it was well worth the expense for us. But, I know not all of us can afford the splurge (we're included in that category most of the time!), so there are some more affordable options below. When you're dealing with leather, the price is naturally going to be higher, but nothing below is above $750, and most of them are under $500.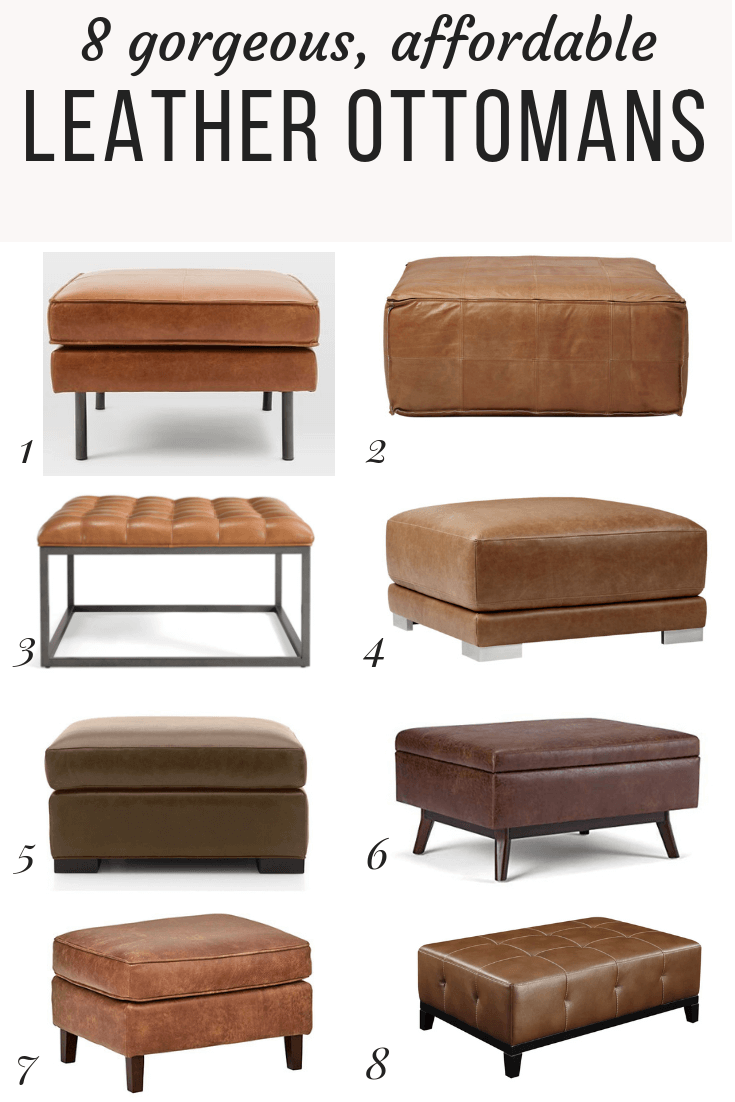 Axel Leather Ottoman (West Elm)
Leather Ottoman Pouf (CB2)
Healy Saddle Brown Leather Ottoman (Overstock)
Axis II Leather Ottoman (Crate & Barrel)
Owen Coffee Table Ottoman (Amazon)
Lawson Modern Leather Ottoman (Amazon)
I know many of you have been on the hunt for the perfect leather ottoman for quite some time – hopefully this post helps you out!
And, since we're already chatting about living room furniture, let me go ahead and answer a few more frequently asked questions.
Living Room Furniture Info
If you want more information on anything else you see in our living room, just check out our Shop Our Home page, or use the links below!
SHOP THE POST:

Looking for More Affordable Furniture Options?