Hey, friends! I just wanted to pop in today because I realized I never actually told you guys about that time where I wrote an ebook!
After I finished writing the posts about going through the KonMari method from The Life-Changing Magic of Tidying Up, I felt like it wasn't quite finished. I was still hearing from a lot of you that you felt overwhelmed by the process and you weren't quite sure where to start, and I felt like there was some more that I could do to help fix that. So, I decided to write a book on the subject.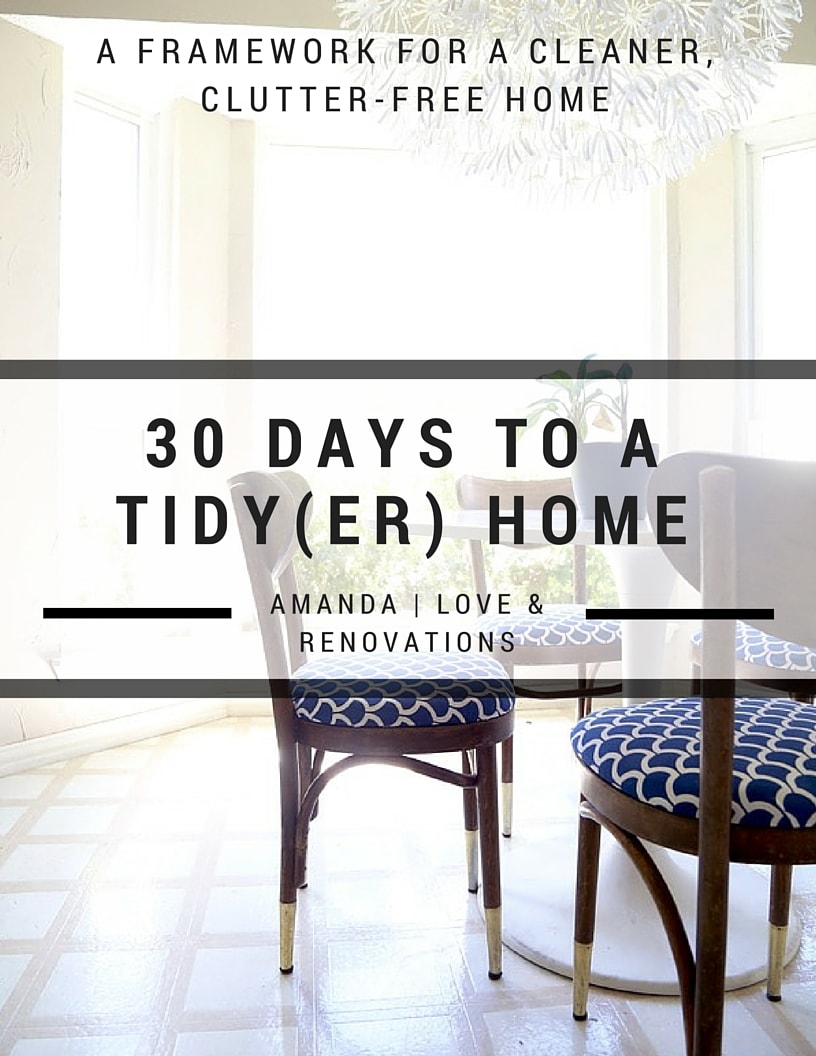 The book is full of 30 daily challenges that are quick and easy and that take the whole (overwhelming) process of decluttering your home and make it much more manageable. Each day has little bite-sized tasks for you to take on, most of which can be done in about 15 minutes! When all is said and done, you'll have a totally clean and organized home and I promise it will feel much less cluttered.
Oh, and the best part of this whole thing?
The book is free!
I know how hard it is to get started on this decluttering and organizing journey, and I want to be able to make it as easy as possible for as many people as possible – so that means that I'm giving it to you for free. If you're interested, all you have to do is sign up for my mailing list below and it will automatically be sent to you when you confirm your subscription. If you're already subscribed and want the book, shoot me an email and I'll make sure you get it!
Hopefully, this little book helps you feel a little less overwhelmed by this whole process. If you try it out, I'd love to hear how it works for you! Here's the form to sign up for my newsletter – just type in your email and hit submit, and you'll receive the email to confirm!