On Hanging Art in Unexpected Places
Welcome to the LAST WEEK of No-Spend Summer. That is, assuming I decide to call it quits. I've been having so much fun I might decide it needs to last the rest of the summer!
If you haven't been keeping up, here's a recap of what No-Spend Summer is. So far we've…
And painted something in our house using leftover paint
Today is the final challenge and it's a simple one: hang something (anything!) on the walls.
I don't know if you have this problem, but I always have a large-ish collection of random art pieces, decor, and other things just waiting to be hung on the wall. It's not intentional, I just set it aside and tell myself I'll get to it later. Only, later never comes.
Until today!
I was tempted to go overboard and make myself hang two or three pieces of art on the walls instead of just one. But, that felt like forcing it a bit. I want my home to feel collected. Gathered, over time. And sometimes that means you've just gotta take it slooooow.
And that's okay.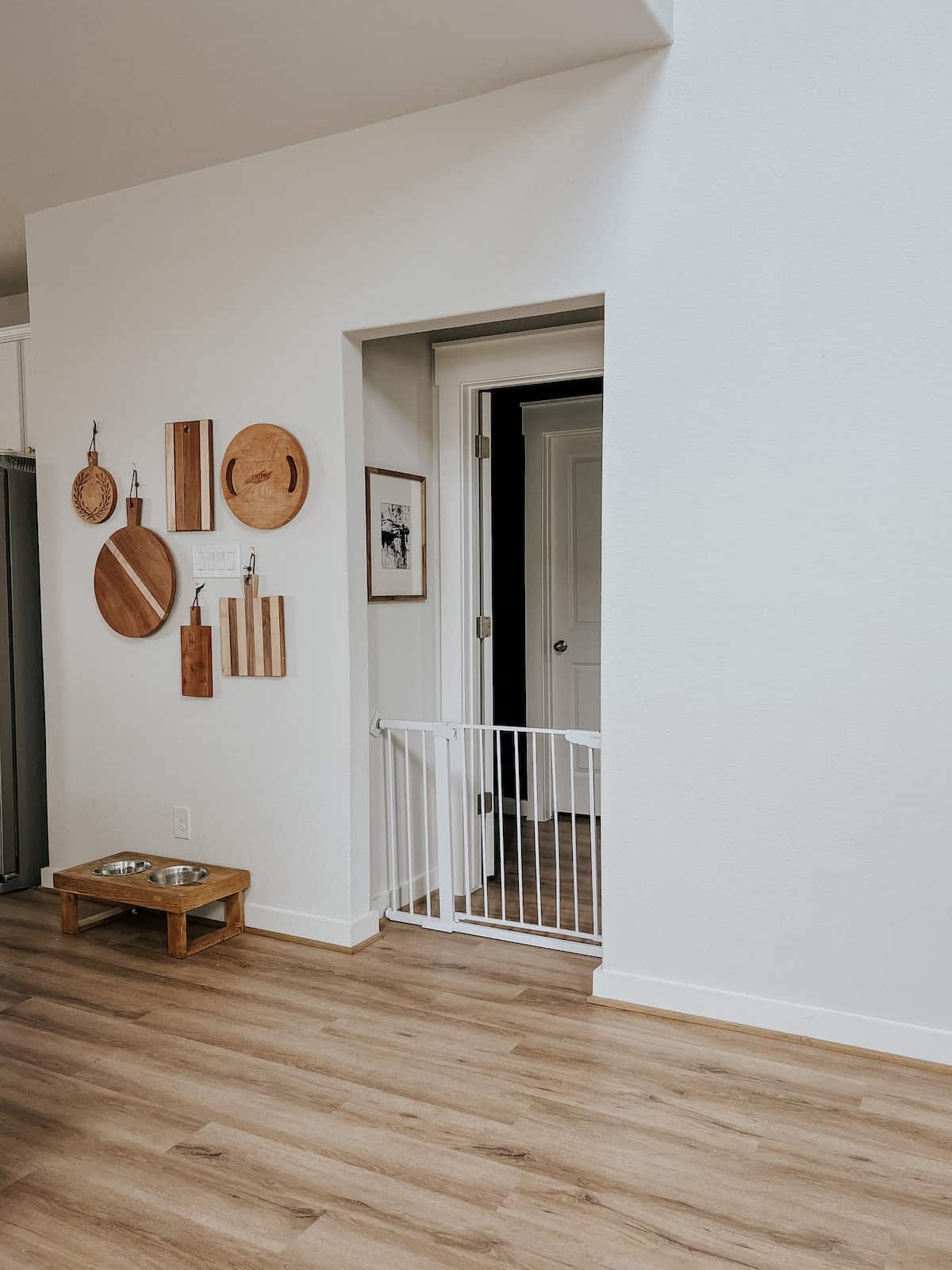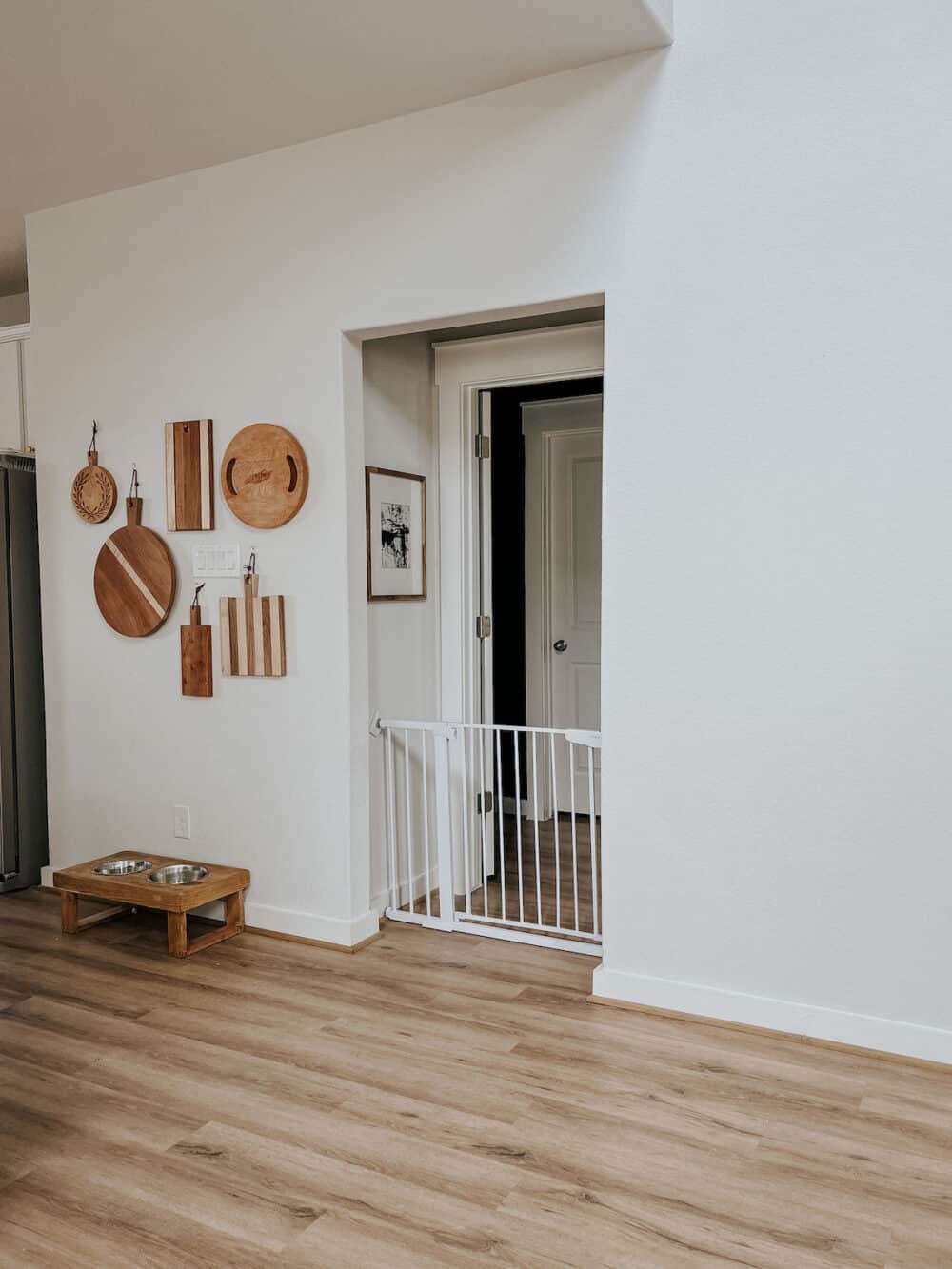 an unexpected place for art…
In preparing for this challenge, I spent a lot of time walking around my house looking around. I was trying to think of somewhere I could hang a piece of art that wouldn't feel weird or forced. Somewhere that would make you go "oh, that's interesting!" without visually overwhelming you.
After I had walked the house a couple of times and deemed every spot too boring for this challenge, I paused to lean on the door frame of my bedroom.
And then, inspiration struck!
I'll be honest – I've never put any thought into the tiny hallway (if you can even call it that) before our bedroom. I've always loved that it exists – it makes the entry to our bedroom feel a little more grand. And, it's a great place to tuck some unsightly things (like our thermostat, a smoke detector, and the mechanism for our doorbell) so they're not front and center.
But actually doing something to it had never crossed my mind. Until that afternoon when I was leaning against my bedroom's entry wondering where I could hang some art. If you had been there, I bet you could have literally seen the light bulb going off above my head!
I went through my stash of art that doesn't have a home yet, and I ended up grabbing this guy. I popped it into a wooden frame and hung it right in the little hallway, and everything felt a little more complete!
I love how the super modern piece feels in-between two pretty traditional spaces in our home (our bedroom, with the formal picture molding on the walls and the dining room with a big traditional wooden table). It feels intentional and is the happiest little surprise when you walk by.
Some thoughts…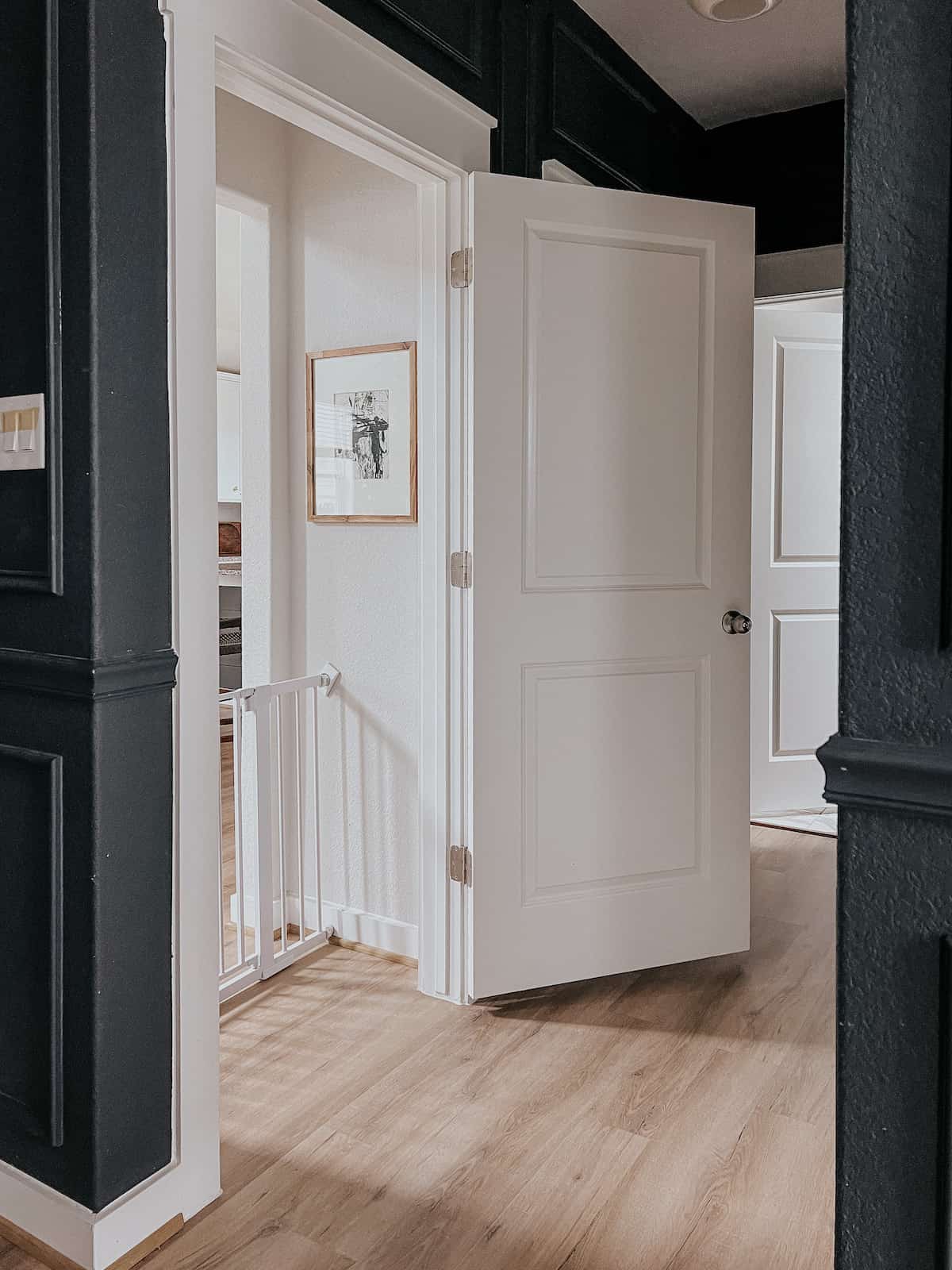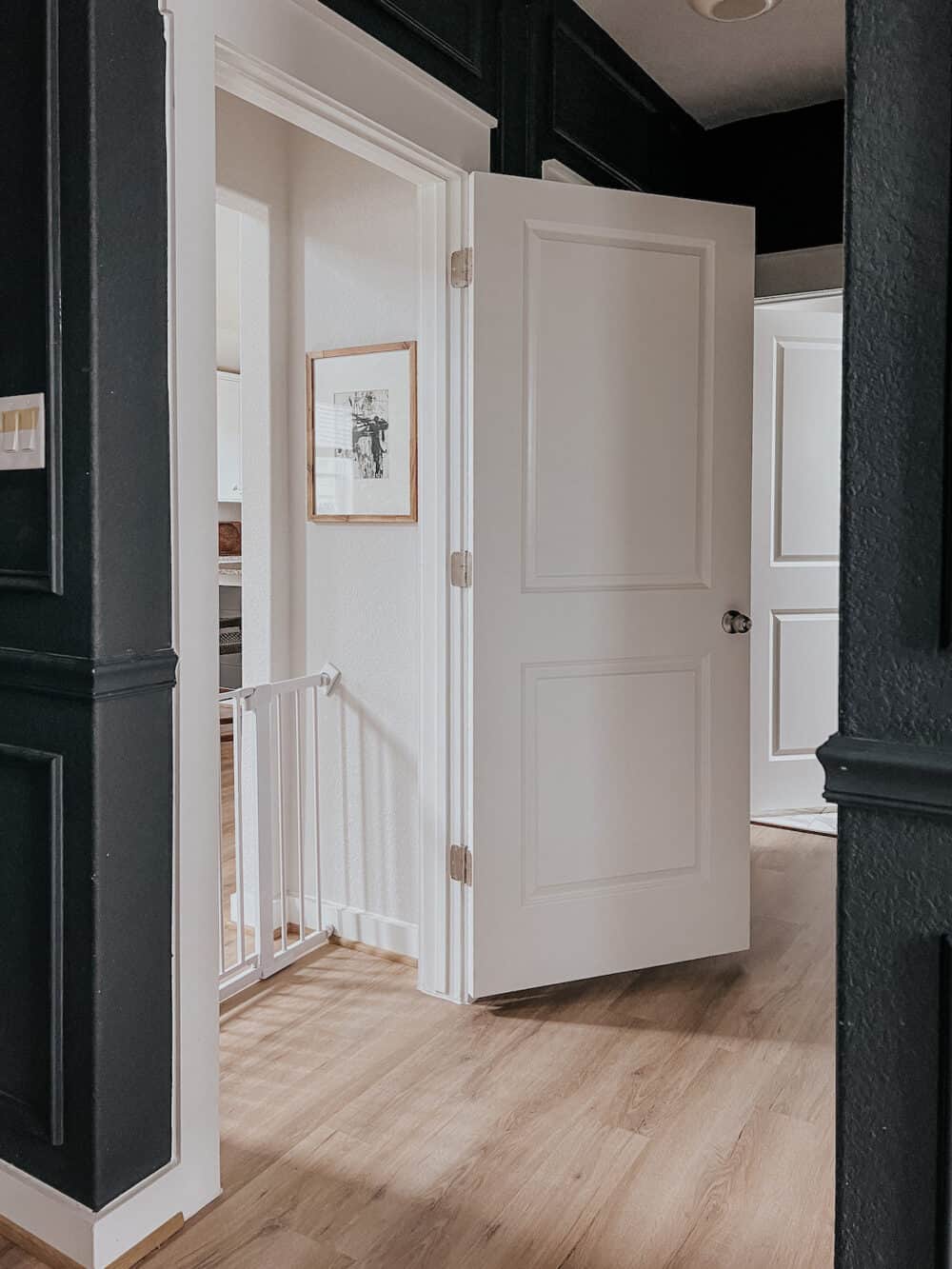 I don't mean to get too terribly deep on you today, but things like this are exactly why I love challenging myself to this sort of thing. I stretched my limits and hung art in a place I might never have thought to hang it before.
It's also a good reminder for me that home is a process. It takes time. I wanted to hang three things on the wall and I spent more time than I'd like to admit trying to make that work. But why? Do I need three more things on my walls? No, I don't. So it shouldn't be forced.
I'll just keep inching closer and closer to the home I want, one little picture at a time.
more inspiration
Need some more help coming up with what you want to hang on your walls this week? Here's some inspiration to get you started!