I'm in the final stages of my primary bathroom renovation, and things are really coming together! It's been a really fun process so far, and I'm honestly a little in awe of how different it looks with just a few simple projects.
Hanging some art in the bathroom was the very last project I had on my list. I got that done this week, all that's left to do is a few small finishing touches (like adding light bulbs to the vanity light, hah!) and then take the final "after" photos for you!
If you missed any of this room makeover, here's a quick roundup of everything that's been done so far:
We also replaced the builder-grade mirror with two wood framed mirror, and added a rug. And now? Let's chat about the wall art!
For the longest time, I've known exactly what I want to use as wall art in this bathroom – I've always pictured some really simple, beautiful line drawings of body parts. Nothing graphic, just some subtle drawings that feel a little romantic and a little special!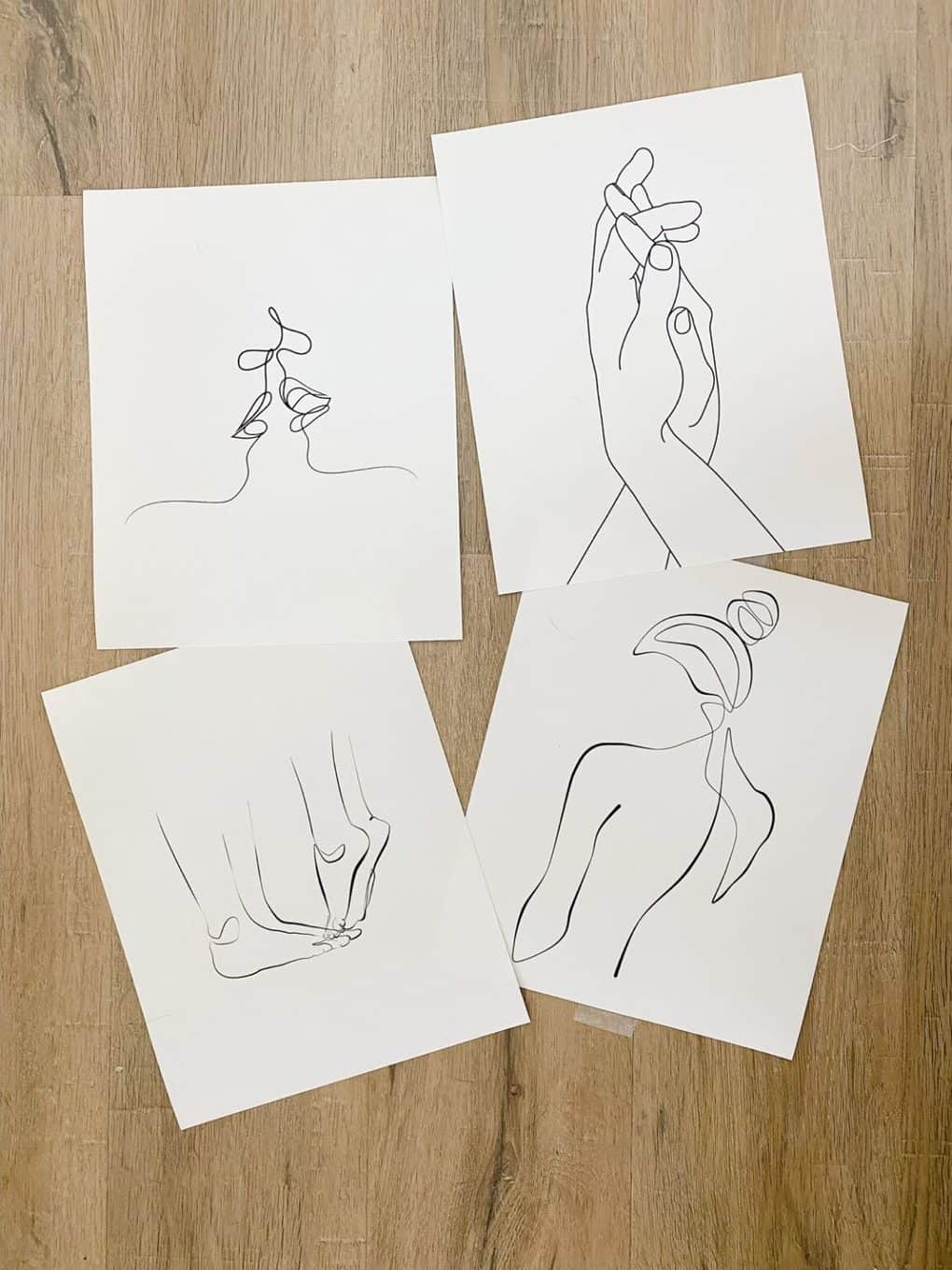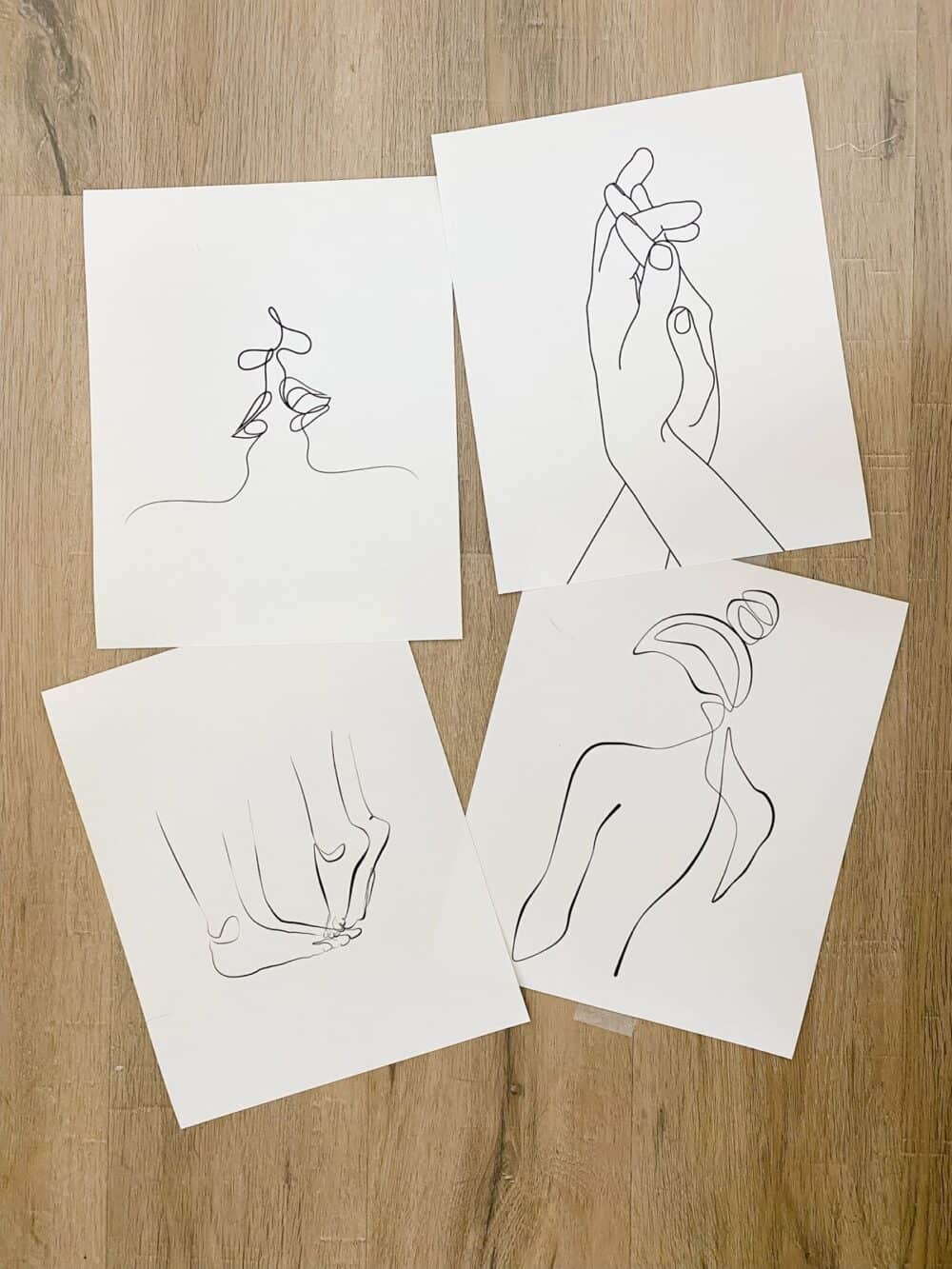 I narrowed down all of my favorites on Etsy to these four beautiful pieces – I only hung two on the wall for now, but I love that I can swap them out anytime I want!
Here are all four bathroom art pieces I chose for my space:
You'll get to see the big reveal of how they look on the wall next week when I share the full before and after photos, but suffice it to say this little finishing touch made a big difference!
Adding art to the bathroom is such a simple way to add some personality to an often-ignored space, and it really goes a long way to make it feel more you. I already have a detailed tutorial for how to hang anything on your walls, so I figured rather than repeating that info here, I'd instead take the time to share a few bathroom wall art ideas for you!
Of course, some line art might not be what you want for your bathroom wall art. There are limitless options that you could choose from, but the most important thing is to choose something that makes you really happy. The bathroom walls are often pretty neglected and it's easy to forget that they can benefit from some art, too!
Here is a quick roundup of my favorite bathroom wall art options that you might love for your space!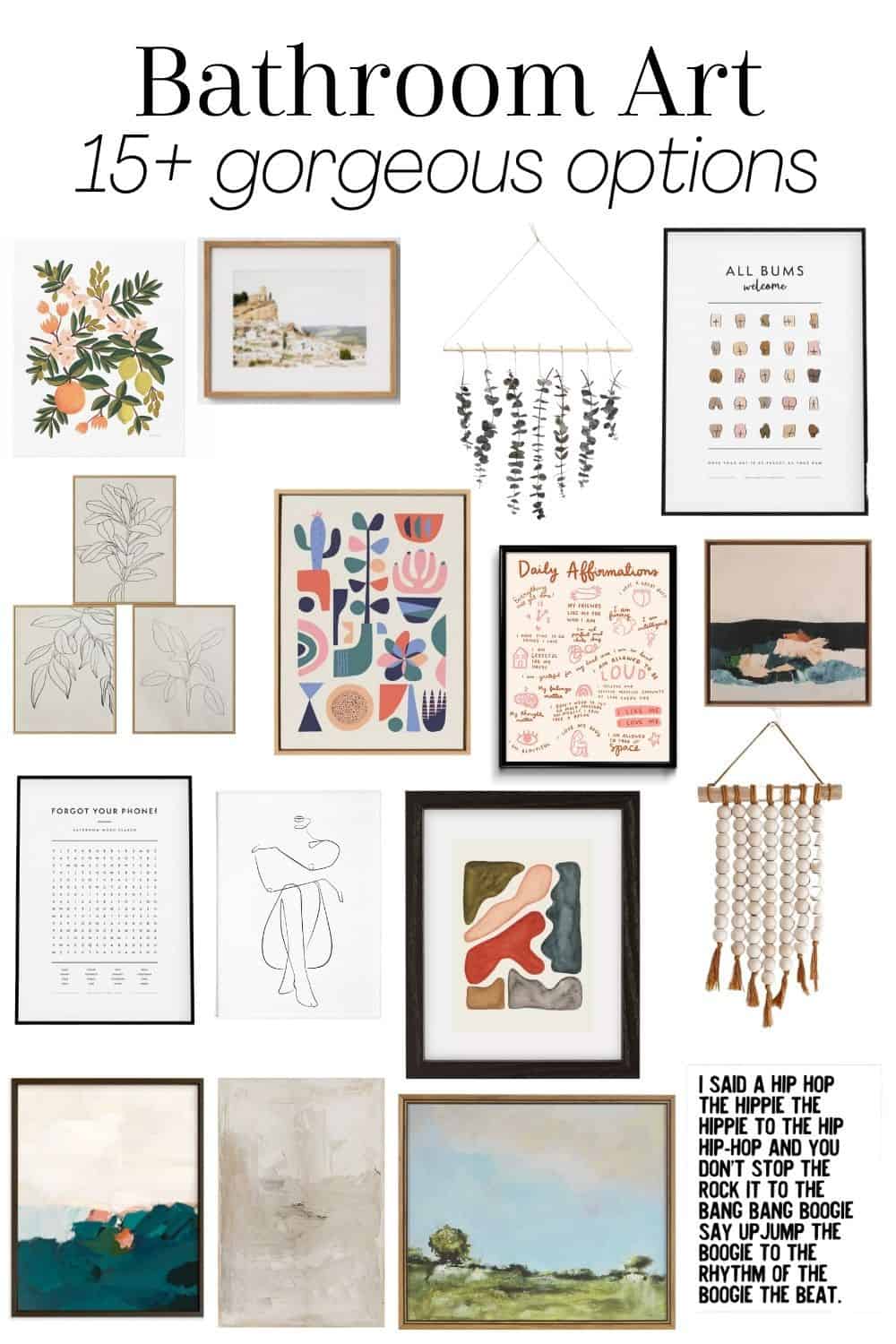 BATHROOM WALL ART: 16 IDEAS
Shop the post

Which one is your favorite?
I want them all! Stay tuned for the big bathroom reveal next week, friends!