I've talked a lot about our experience going to the Haven conference last month and how much of a game-changer it was for Corey and I. I can't believe we waited this long to go, and you can rest assured we never plan to miss another one again! It was a great way to meet new people and connect with brands (there are so many fun projects coming up in the next couple of months thanks to the contacts we met there!) and the swag was out of this world. Of course, when you go to a conference like that you come home with your head completely bubbling with ideas and thoughts and you don't have nearly enough time to actually accomplish everything you want to do. All of the amazing stuff we brought home has pretty much just sat in the workshop so far waiting for me to do something with it!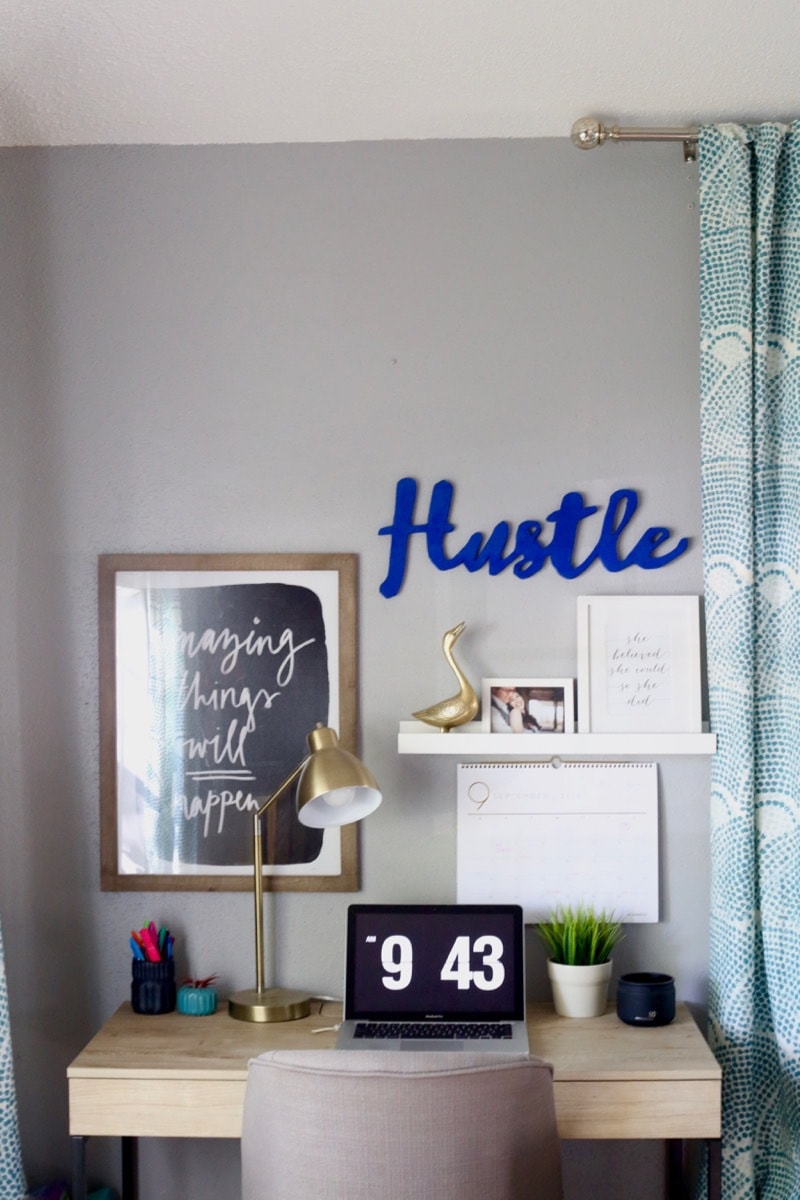 So, when a few of my new friends from Haven decided to start a challenge to see what we could all do with the swag that we got while we were there, I was all in. I've got lots of plans for various things that we got, but this little sign that Corey made at Jen Woodhouse's make & take class on decorative cutting has been calling my name since the day we got home.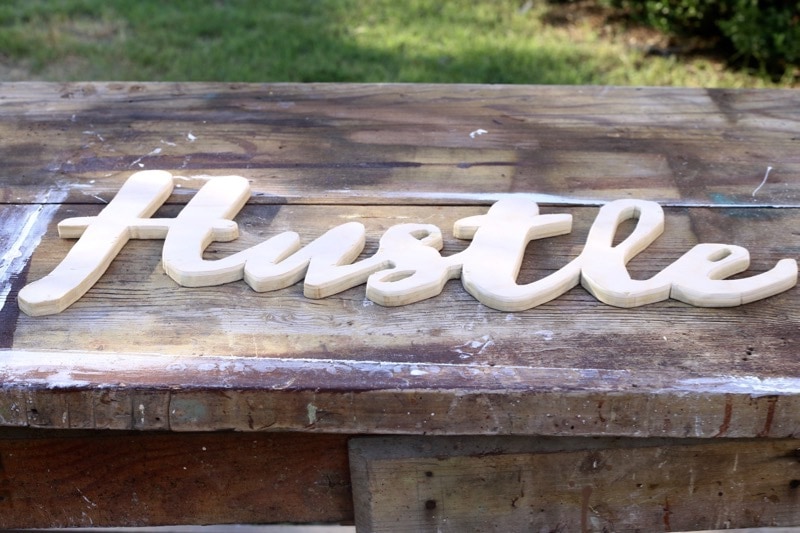 (This post contains affiliate links)
I can't even stand how much I love this thing.
I don't have a full tutorial for it because I wasn't around to snap photos when Corey was cutting it, but it's actually deceptively easy to make wooden word art like this. All you need is some plywood and a printer – design your word or phrase and print it out, making sure that the letters are touching when you print, then cut out the letters, trace 'em on your board, and use a jigsaw with a scrolling blade to carefully cut your word out. If that sounds as clear as mud to you, Katie Bower recently did a full tutorial on a similar project, her post would be a great place to start!
It sat in our workshop for a few weeks after the conference before I finally got around to hanging it. It was such a simple project, I don't know why I waited so long! All I did was sand it up and give it a fresh coat of spray paint (I used this one), and it was ready to be hung. I used another piece of Haven swag to hang it – some 3M picture hanging strips! I use these little guys for everything and they were perfect for this project.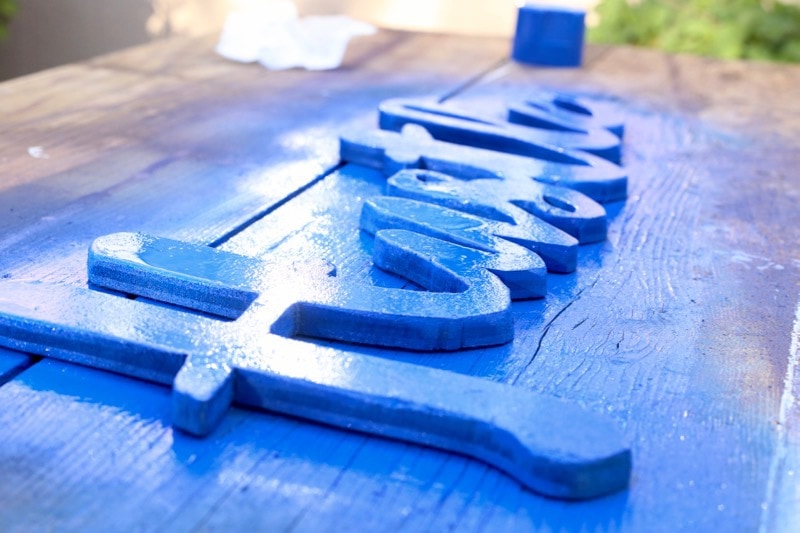 Voila!
Of course, as soon as Corey showed me this sign after his class I knew exactly where I wanted to hang it – right above my desk! I spend a lot of time here hustling and working my little butt off for the blog, so it's a perfect reminder to keep working, and it makes me smile every time I see it because it reminds me of the amazing time we had at Haven!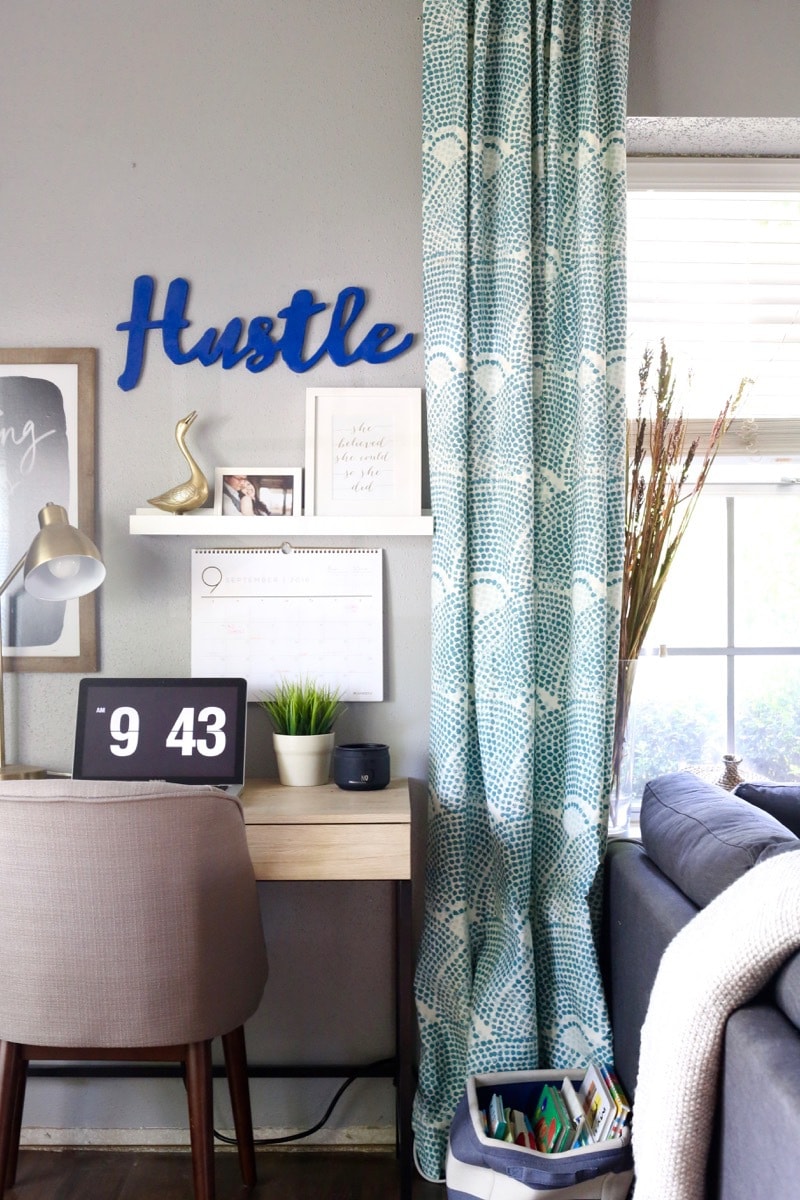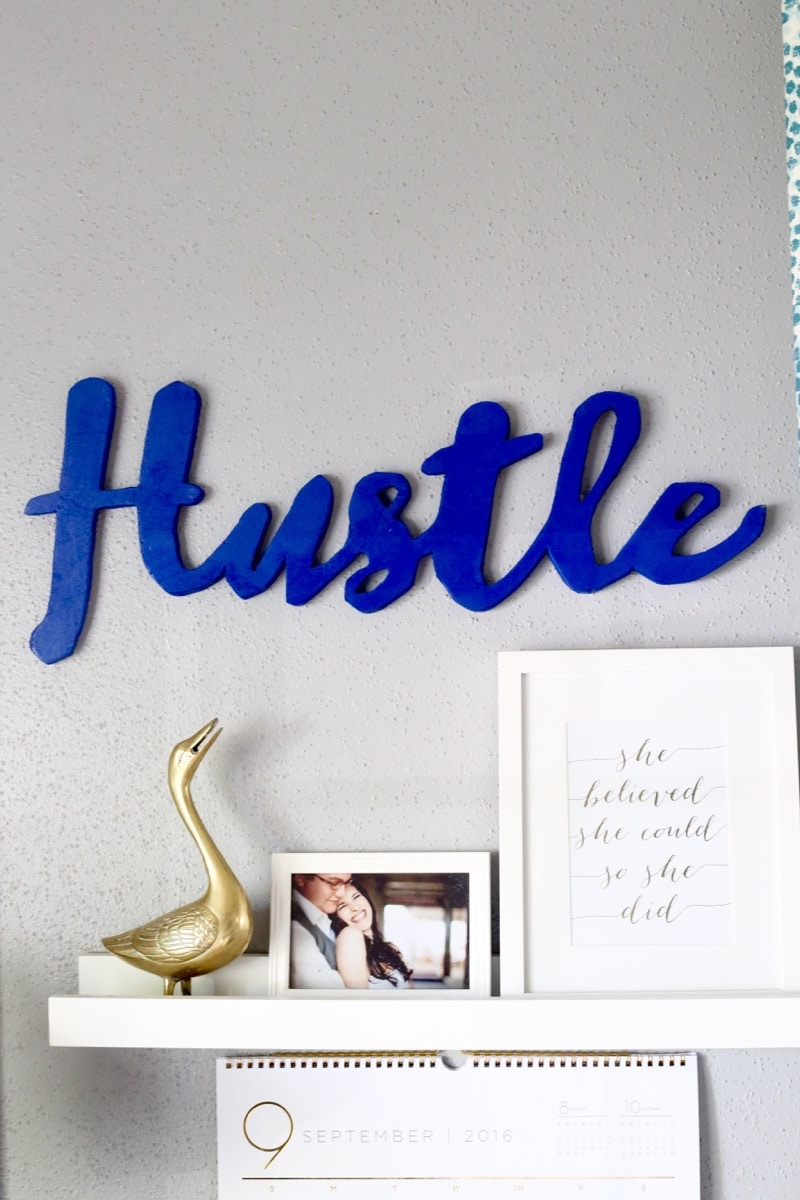 Ever since Haven, Corey has been getting a lot more into spending time in the workshop and has begun to play around with some more advanced tools. I think it was a really great motivator for him to start trying some new things, and I'm so excited to see where it leads us! There will be some super cool new things coming up soon, and I'm hoping that within the next few months we'll even be tackling a video series with some introductory info one how to use some basic tools – it can be so intimidating, but it doesn't have to be!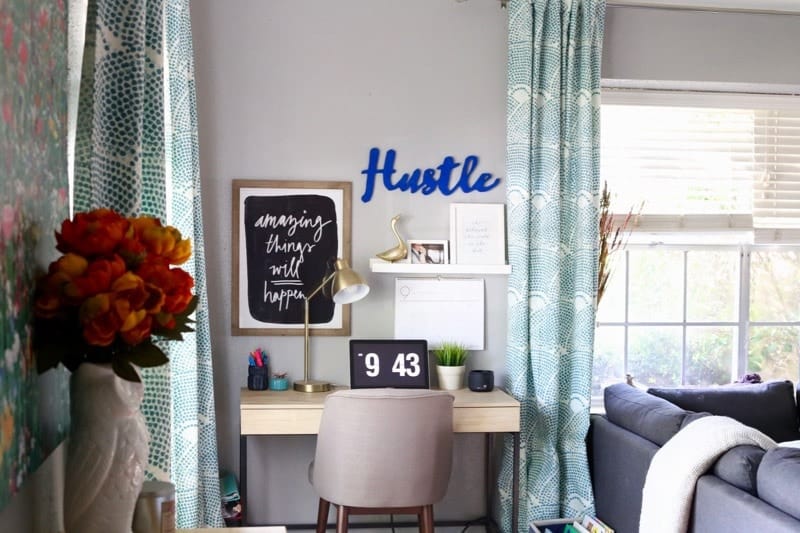 How comfortable are you with power tools? Do you have any burning questions or things you'd love to see on a video series about tools?
Psst – You can see all of the other bloggers who played along with the challenge below! Just click through the links and enjoy the fun eye candy!