Moving Wrap-Up: FAQ's, Tips, and Reflections
I know, I know. We moved into our new house a whopping three months ago and I'm still over here talking about moving. But, after I wrote my post about how we moved to pay off all of our debt, I realized there were still several questions I had been getting on the regular that hadn't been answered – like how to sell your house quickly and how to price a home. So, this post was born – one big brain dump with answers to all of the moving questions I've gotten over the last few months, and details on all of the things y'all have been curious about.
Get ready for a doozy of a post – this is long and stuffed full of information about buying and selling homes. Keep in mind that I'm not a real estate professional, so this is based on what I learned from our Realtor and from the process, as well as some general knowledge I have gathered over the years (Corey used to be a Realtor, so we're pretty familiar with real estate in general!).
Here we go!
MOVING FAQs: Listing, Selling, and Buying
How did you sell your house so fast?
As much as I'd love to give you a magic step-by-step solution to ensure you sell your house for top dollar in 48 hours or less, there just isn't one. There are several factors that go into how quickly your home sells, and some of them are going to be beyond your control. I'm no expert when it comes to real estate, but I do have some familiarity with it, so here's a quick rundown of a few of the major factors that help determine how quickly your house sells:
The market. This is the #1 factor here – what's the market like where you're selling your home? This will vary based on the location as well as the price range you're listing within. For example, houses in the price range we were buying and selling in were literally flying off the market when we listed our home. It was rare to have a house sit for more than 2-3 days without at least one or two offers. However, in the exact same timeframe, we had friends who were selling a house in a higher price bracket than ours, and their house sat on the market for months, despite not having anything blatantly wrong with it. This is one of those factors you just can't control, and it's going to be different for each individual home and city.
How updated your home is. This will, again, vary a bit based on the market, but generally speaking, you can assume that a more updated house will sell faster than a less updated one. This doesn't necessarily mean you should go out and make a ton of changes to your home before you list it, but I would recommend taking a quick inventory of the things that need to be done in your home and make a few changes if needed. Check out this post for a good way to determine what you need to do before you list your home.
Staging! We all know staging is vital to selling a home at this point. When people come into your home they're going to be trying to picture themselves there, so you have to strike the right balance between a cozy and welcoming feeling while also keeping things neutral. If you need some tips on staging or want to see how we did it in our home, check this post for all of the details.
The bottom line is that no one can tell you exactly how long it's going to take to sell your home. If you want a good picture of what to expect for your market and your specific home, meet with your Realtor (don't know how to find one? Here are some great tips) and ask them about the market for homes similar to yours – are they selling quickly, or are they sitting on the market? A Realtor should be able to give you a really clear idea of what other homes are doing, and (as long as you put the effort in) you can use that information to estimate how long yours should take to sell.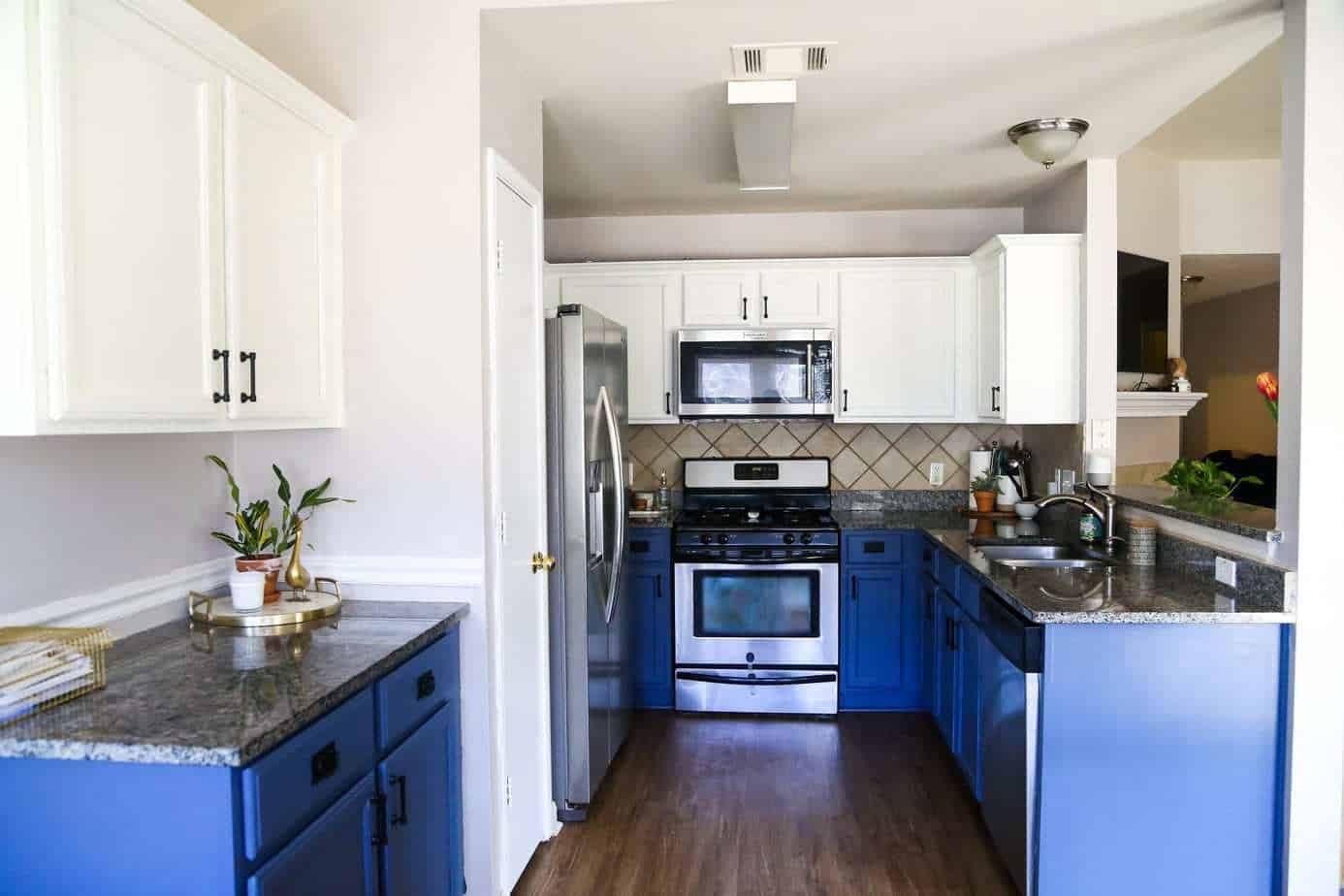 How did you decide how to price your home?
The short answer? Our realtor.
The long answer? Well, it's a little more complicated than that. Your realtor should always be your first stop when it comes to deciding on a price for your home. They have access to information about comparable homes in your area that you don't and can give you a really thorough picture of what you can expect to get for your home.
That being said, we actually didn't go with the price that our realtor originally suggested – we listed significantly higher (and still sold for $10K over asking). Corey and I had done our own research and went into the situation with a general idea of what we wanted to list on. Our goal price was based on a combination of our tax appraisal (not always accurate for listing purposes, but can give you a ballpark), other homes we'd seen for sale in the area, and the updates we had done.
When our realtor came to us with the number he anticipated we could list our home for, it was based on homes in our neighborhood that were similar in age and size to ours – this is the same system that an appraiser is going to use to determine the value of your home, and it's never a good idea to have the appraiser come back with a price lower than what you're asking (because then the buyer's loan may not get approved). Our home came back a lot lower than expected simply because there were almost no comparables for our neighborhood – most of the homes that had recently sold were significantly newer than ours, or weren't in the same size range, so they couldn't be considered a direct comparison. Our realtor let us know that, if you get a good appraiser, when this happens they will often expand the search to look in other areas. He informed us that we'd be taking a risk to list it higher, because the appraisal may not come back in our favor, but Corey and I decided it was worth the risk.
We listed at the price we had originally wanted to and did some extra preparation when the appraiser came by. Here are a few things we did:
We made a list of all of the updates we had made to the home that cost more than $500. My realtor emailed it to the appraiser ahead of time, and I had a printed-out copy ready to go when she came.
We made sure the appraiser was aware that we had multiple offers on the home, as well as an over-asking-price offer. Your appraiser should be aware of the contract price on the home when they come by, but if your realtor is willing to chat with them ahead of time, it's a good idea to make sure they know about other offers as well.
I made sure the house was showing-ready when she came. This is a little detail, but your home automatically looks nicer (and more expensive) when it's spotless. You may think you're done keeping the home in perfect condition once the showings are over but hold off a few more days – it works to your advantage if the house is still looking fantastic when the appraiser comes by!
All that to say – your listing price is going to vary based on a lot of different factors. You should rely heavily on your real estate agent when you are deciding what to list your home for (especially if you don't have much knowledge in real estate yourself), but if you have strong feelings about what you want to list your home for, speak up! You can always lower the price if you don't have any interest, but it's worth giving it a shot if you feel strongly about your listing price.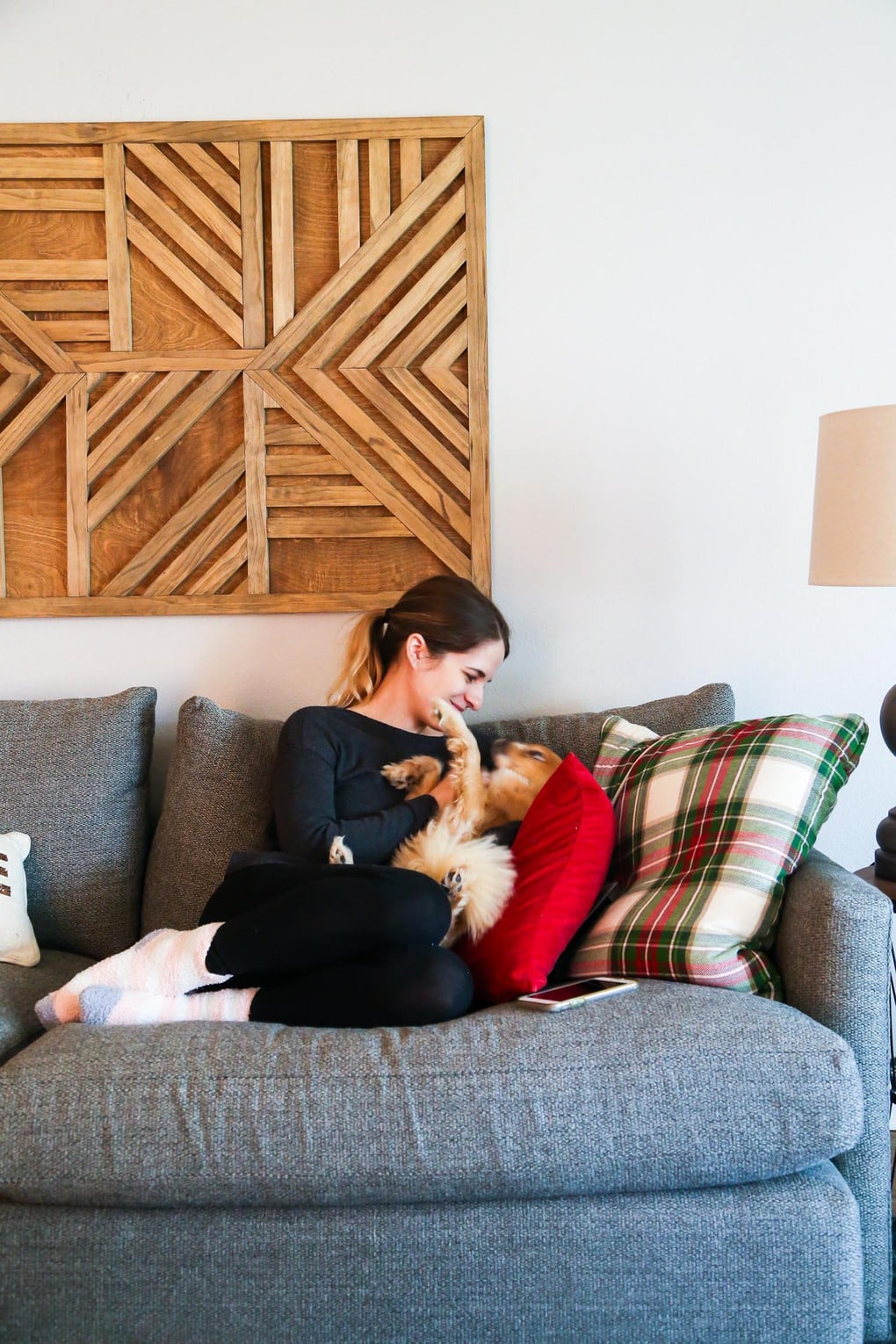 How do you budget for your new home?
This is all about what you can afford and is going to be a highly individual process. However, he's a quick rundown of the steps we took to determine our budget:
We started off by looking at the houses for sale in our area and estimating what was actually feasible. This will help you get a general range of what you can expect to spend for the type of house you're looking for and, if you already own a home you should have a general idea of if you can spend more (or if you need to spend less) than you did the last time around.
Next, with a general goal number in mind, we met with a lender to determine what we could get approved for. You will almost always get approved for a much larger loan than you actually need (those lenders want your money!), so that's why it's helpful to already have an idea of what the homes in your area cost.
Once we knew what we could get approved for, we set a target price for house hunting. Our target price was well under what we could get approved for because we wanted to keep our new home as affordable as possible (find out more about why here). You should always mentally try to shoot for a home slightly less than what you actually want to spend because your realtor will show you homes slightly above your budget – if you start off looking at the top of your budget, there's nowhere else to go!
What about buying new furniture? 
Some people have been curious about how we factored in things like moving expenses and new furniture during the process. This is, again, a pretty individual process and will depend on whether or not you are making a profit off your old home, but here's a quick rundown of what we did:
We saved up as much as we could before listing the house to complete any repairs. Any money left over after you list the house can go towards moving expenses.
We sold a lot of stuff! If you know you'll need new furniture when you move, you can sell your old stuff before you even leave so that you're good to go once you're all settled in. I just wrote a post about how to sell furniture online, so you can use those tips to help you make a little extra money (this was our main strategy for purchasing new things when we moved – it's how we got our new couch!).
Finally, consider any profit you'll make. Before you close, ask your realtor to send you an estimate of what you can expect to earn from selling your old home (ours included the closing costs on the new home, so we had a very solid picture of what to expect a few weeks prior to closing) – this will give you time to plan ahead and budget any profit you'll make so that you can make wise decisions. Most of ours went to paying off debt, but it also helped us replace the flooring in our new house and replace a broken microwave!

How did you know your home was "the one"? 
For us, a lot of it was timing and finding a house that checked off most of our boxes. We've talked briefly about this before, but we have no intention of this new house being our "forever home" – it will be much too small as our family starts to grow, and we know that within 5-7 years we'll probably be ready to move on. That being said, we also knew that we would like for this house to eventually be a rental property, so we kept that in the back of our minds as we were looking.
The reason we chose this house over all of the other homes we looked at boils down to a few different factors:
It was in our price range, which was a tough range to meet for our city
It had all of our "must haves"
It needed some updates, but not so many that it would be unlivable in the meantime
It was a newer home, which meant we wouldn't have to worry about big renovations like new windows or replacing the roof
And finally, they accepted our offer!
I don't think I've talked much about this, but we actually put offers in on two other houses before our offer was accepted on this house. We were shopping in a super competitive range and market, which meant that just about every house we looked at had multiple offers on it, and most of the houses were flying off the market in 48 hours or less. This house was no exception – we know there was at least one other offer on the table after we submitted ours, and because of that, we submitted an offer that was slightly over the asking price.
This house isn't perfect. It's not our dream home, and it doesn't check off every single thing we could have hoped for in a house. But this house is just right for this phase in our lives and is meeting our current needs perfectly. Plus, it helped us get out of debt, which is worth more than I can even say!
How does this apply to you? My recommendation would be to consider your circumstances when you're house shopping – are you looking for something that your family will live in forever? Then be picky and don't settle for anything less than exactly what you want. If, however, you're in a situation similar to ours and you're looking for something a little more short-term, then be sure to be flexible and consider your future plans for the home as you shop – since we plan to rent this house out eventually, it appealed to us that the neighborhood we're in is a really popular spot for renters, and the size of the house is great for small, young families who may not be ready to buy a home yet.
What was on your "must have" list?
Because we were looking for a future rental and needed the house to be as affordable as possible, we kept our must-have list short. We knew we couldn't be terribly picky, so we whittled our list down to the very basics. Here's what was on it:
Three bedrooms
Two bathrooms
A good-sized backyard (we have two dogs, and one of them is a Doberman, so she needs room to run)
A non-converted garage (despite the fact that the city wouldn't let us partially convert ours, converted garages are extremely popular in our area, and we needed the space to create a workshop)
We also had a small mental list of things that would be a huge perk to us. Thankfully, we hit most of them with this house!
A fireplace
No front windows that look out onto the street (our dogs used to sit at our windows and bark all day long)
Double-paned windows
A laundry room
Vaulted ceilings
Some sort of dedicated dining space (even if it's small, which ours is)
One-story
Of course, none of the items on that second list would have been a dealbreaker if we couldn't find them – but having that secondary list did help us quite a bit when we were on the fence about a potential property.
Final thoughts?
Selling and buying houses is stressful. You're dealing with crazy amounts of money, short timelines, and a ton of emotions. It can be so hard to keep your cool in the face of all of this, especially if you don't know a ton about the real estate process. My biggest tip, beyond anything else I've said here, is this: ask your Realtor questions. That's what they're there for! Your Realtor is highly knowledgeable about the real estate market in your specific area, and they can help you a lot. Don't be afraid to ask any questions that come up in the process, and make sure you find someone you trust completely.
Want to catch up on all of our other moving-related posts? Here's the list all in one place: 
Happy house hunting!