If you're preparing for a move, it can be tough to figure out how to organize everything! Here's my easy moving checklist to help keep you on track! This moving list will get you ready to go in just 6 weeks!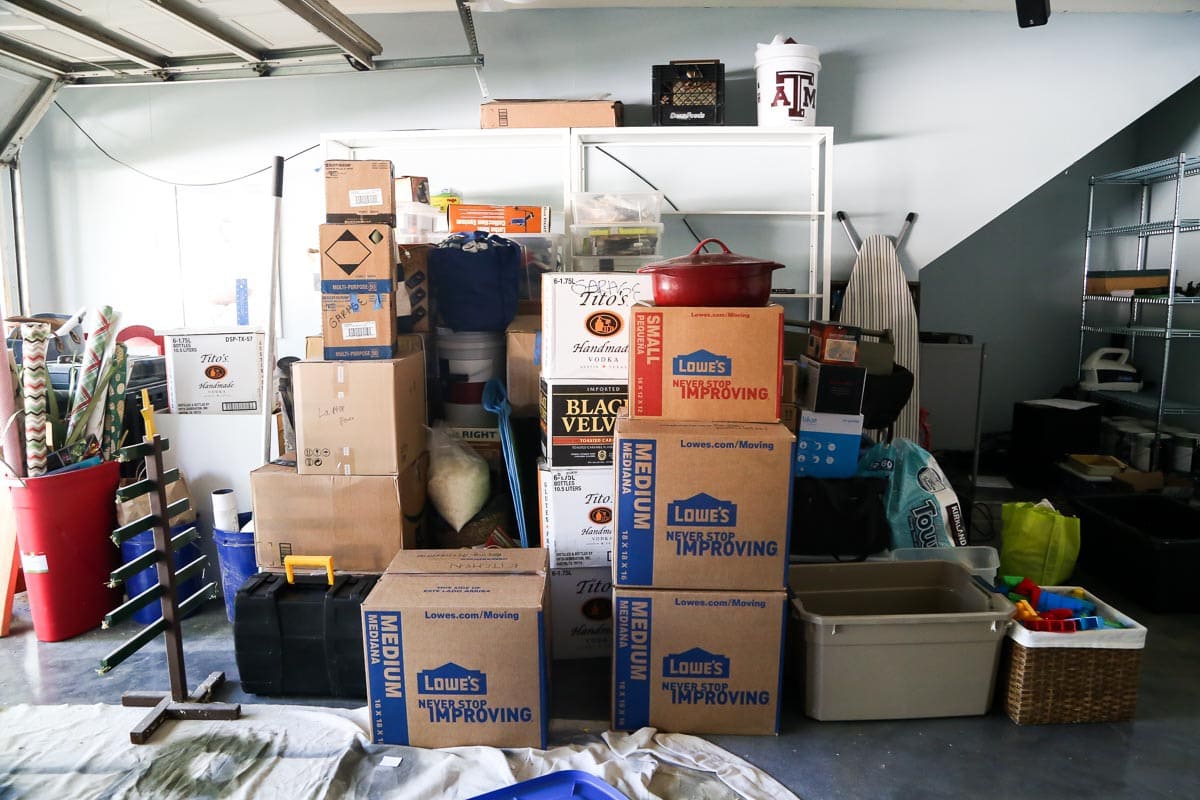 Creating a Moving Checklist
Corey and I are getting closer and closer to our big moving day, and I have to tell you – we're feeling the pressure! Moving is absolutely insane, and I'm having the hardest time wrapping my mind around the idea of packing up everything in this house and finding a new place for it at a new house.
I'd really rather just take a nap.
As much as I wish I could make like Mary Poppins and just snap all of our things into their new home, it's just not possible so I have to begin the daunting task of packing my entire life up and moving it to a new place. If you know anything about me, I'm sure you'll know that I'm a bit of an organization freak. Longtime readers may even remember the insane moving list I created before our move from College Station to Austin.
I can be a tad bit neurotic at times.
I'm sure I'll be making some crazy-detailed to-do lists as we get a little bit closer to moving day, but for now, I've just been trying to keep myself on track and slowly chipping away at the long list of things that need to be done before we can move. A couple of weeks ago I did a bit of research on suggested moving timelines and I came up with one for myself. It starts at 6 weeks out from the move – we're definitely less than 6 weeks away at this point, but I've been using this list for a while now to make sure I don't forget anything and to keep me focused. It's been really helpful, so I thought I'd share our 6-week moving list in case anyone is interested.
This is a very basic checklist that was created for our specific needs – which means it doesn't include everything you might need to do for a move to a new city or state (our new house is in the same town as the current one) such as researching schools or finding new doctors, and it also assumes you've taken care of most of the major decluttering, organizing, and prep work that comes along with preparing to sell a house. Oh, and it also assumes you've already sold your home and bought a new one. If you haven't done these things, check out my 30-day organization challenge, my tips for how to know what to do before listing your house, or this post on staging your home.
Don't forget to pin this post to save it for later – you never know when you might need it!
6 Week Moving List

So far this moving list has been a fantastic way to make sure we aren't forgetting to do any of the little to-dos that come along with moving. There are so many changes that you have to take into account as you're preparing to move, and it can be overwhelming to keep track of it all. Of course, on top of all that you have to pack up all of your belongings, hope you don't lose or break everything, and get it to the new house in a somewhat organized state.
It's a lot to think about.
I've been learning a lot as we have begun packing, and I've got a post coming up soon with all of my tips for packing without losing your mind. If you have any genius packing tips or tricks, be sure to send them my way and I'll add them to the post.
And I'll, you know, use them. I need all the help I can get.