Adding Some Wall Sconces to the Living Room
One of my missions for my home this year is to increase the sources of ambient light. We never, and I mean never turn on the overhead lights in the living room. We rarely use them in the dining room or our bedroom. There's something about the harsher overhead light that I just can't stand, and it hasn't been hard to get my family on board. We use mostly lamps, and embrace a darker, cozier feel after the sun goes down.
But sometimes, we still need a bit more light. So, I'm working on adding some more sources of light to our main living areas so when we need a little more, it's available. And I'm kicking things off with two new scones next to our fireplace!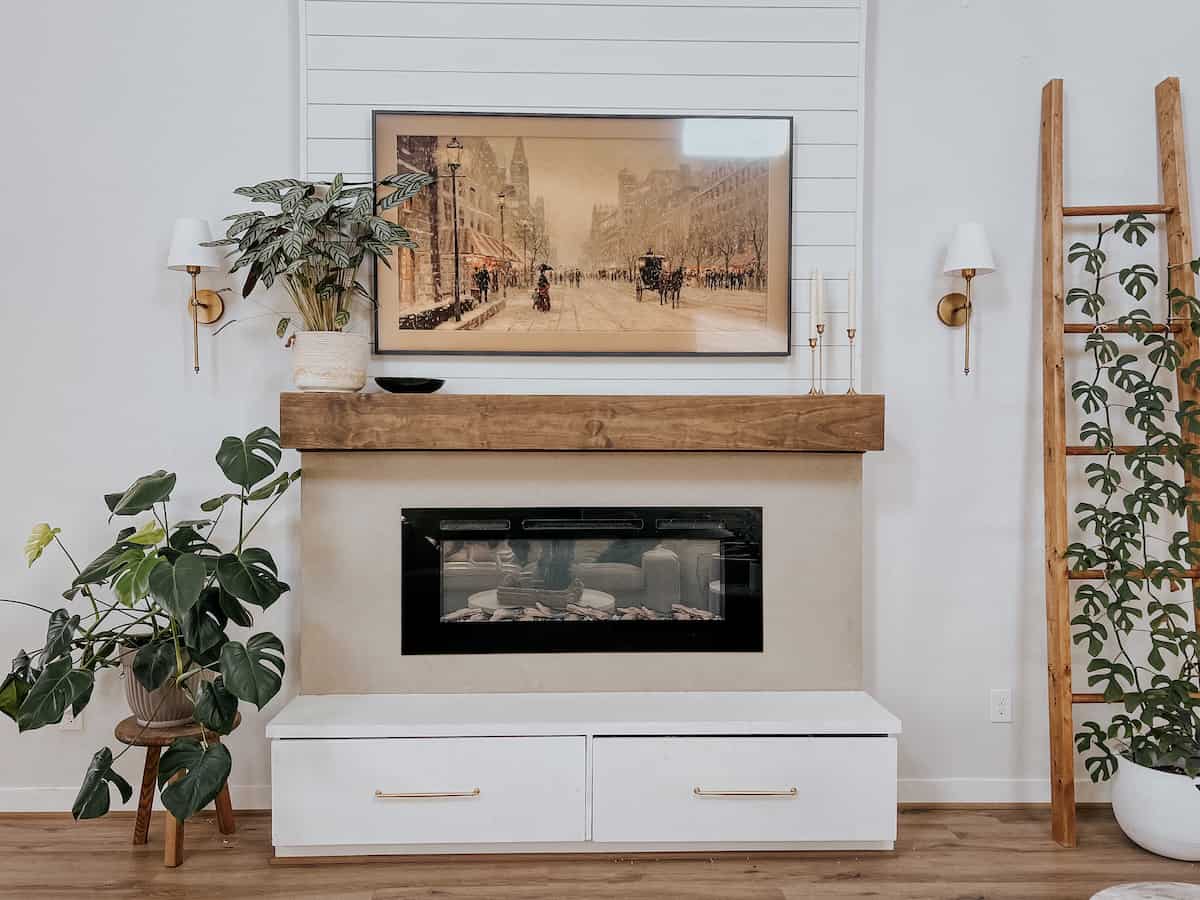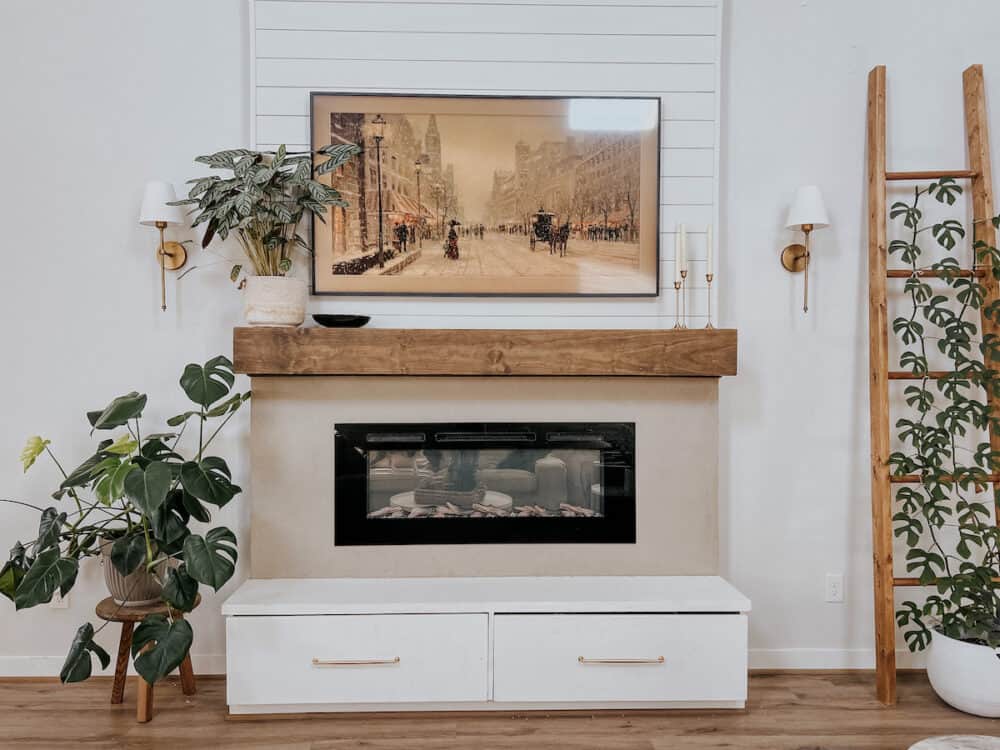 Wall Sconces | TV | TV Art | Faux Candles | Candlestick Holders | Plant Trellis
I've been toying around with the idea of adding lights next to our DIY electric fireplace more or less since I finished it. I felt like some simple sconces flanking the fireplace would really help ground things and make it feel even more like it's always been here. And I was right – because the first thing my best friend said when she walked into our house after I installed them was, "it looks like they've always been there!"
Best compliment I can possibly get!
battery operated wall sconces
Let's talk about how I made this happen. Because, you'll note there are no cords, and I sure as heck didn't hire an electrician to come install these.
Nope, these are plain ol' wall sconces that I turned into battery-operated lights! There are a number of ways you can do this, but I took what I think is possibly the most simple and straightforward way possible. I used puck lights!
If you've been around the internet looking at home ideas for any length of time, I'm sure you've seen this trick. I used it in our play camper, and bloggers have been using it for quite some time now. But, just in case, let me catch you up to speed.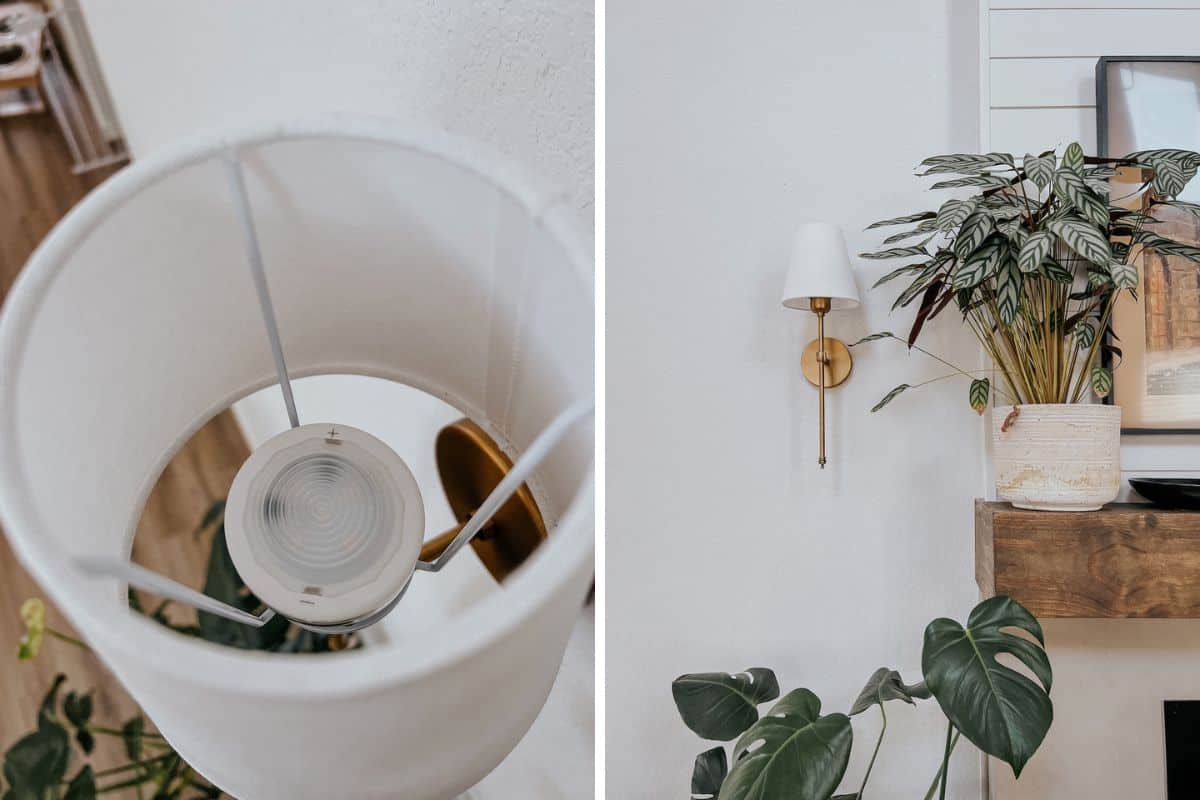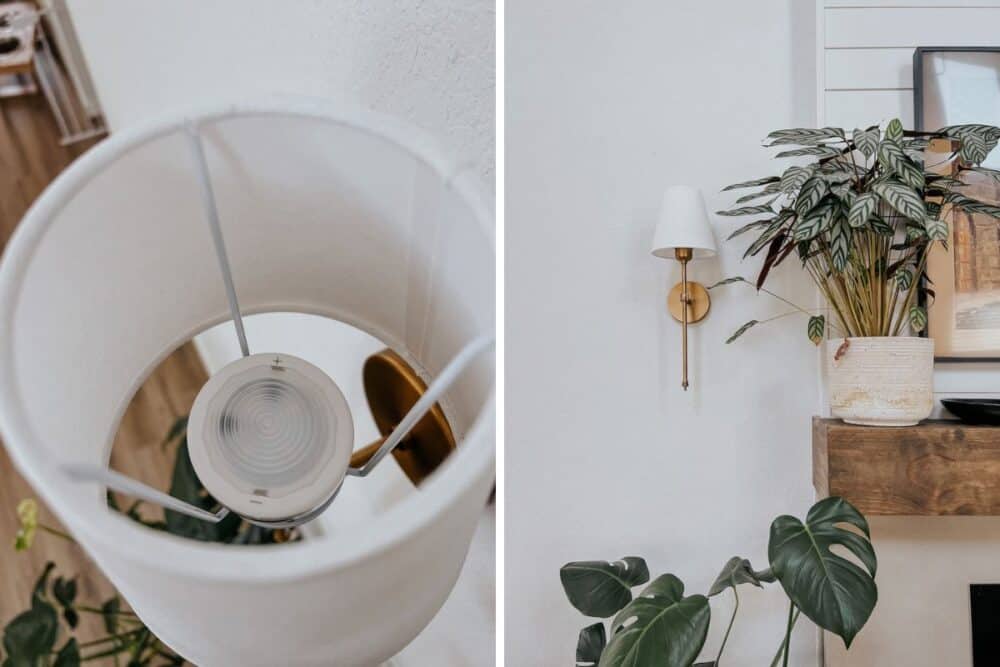 To make these lights battery operated, all I did was grab some simple remote-controlled puck lights and attach them to the socket of the lamp. I used the sticky pad that the puck lights came with. That's it! I use the remote that came with the puck lights to turn the lamps on and off, and that's all there is to it.
Another option would be to use these rechargeable emergency light bulbs. The only possible issue with these is I've seen they need to be recharged rather frequently. I know I'm personally awful about keeping up with that sort of thing, so I figured batteries were more my speed.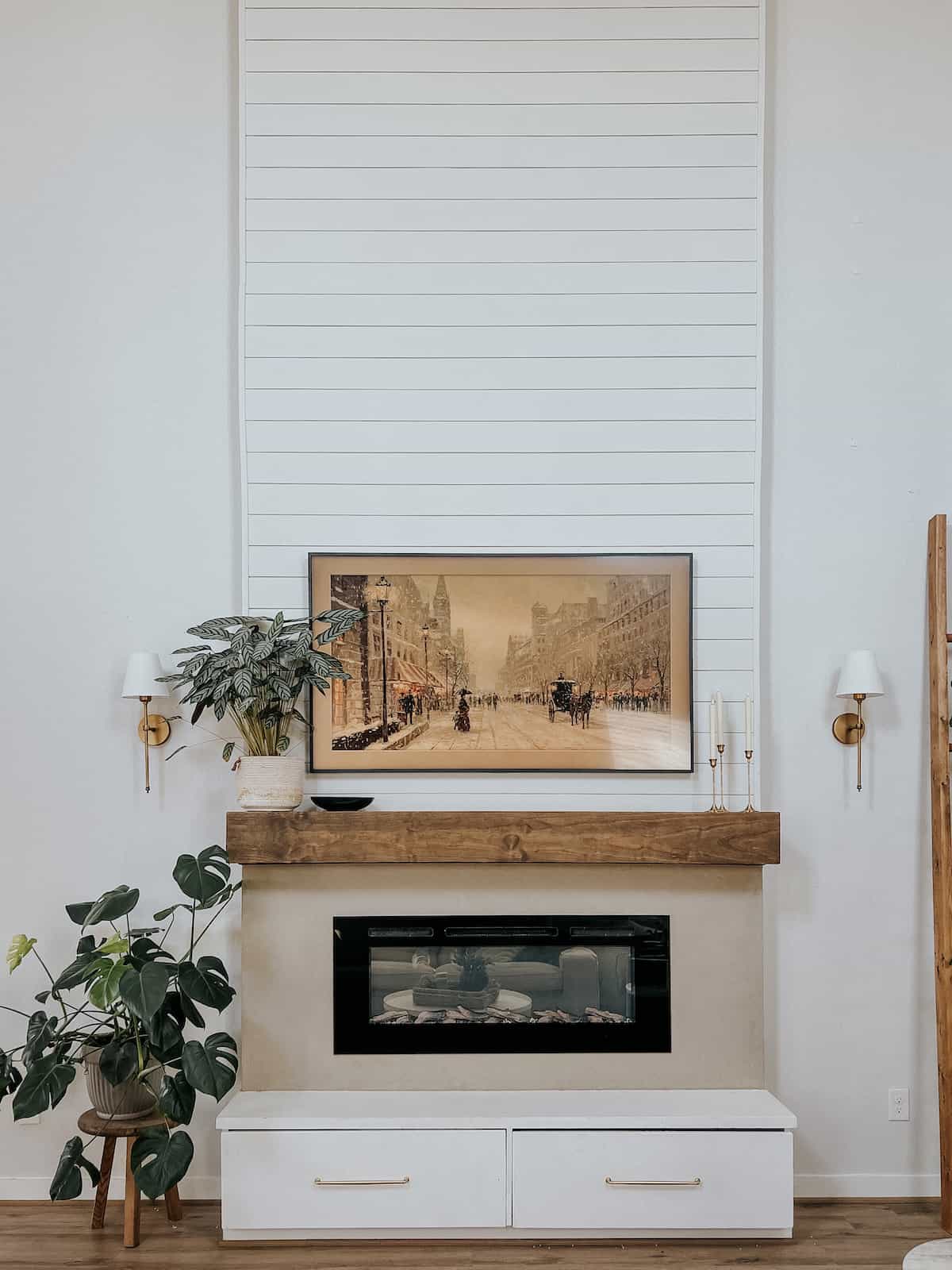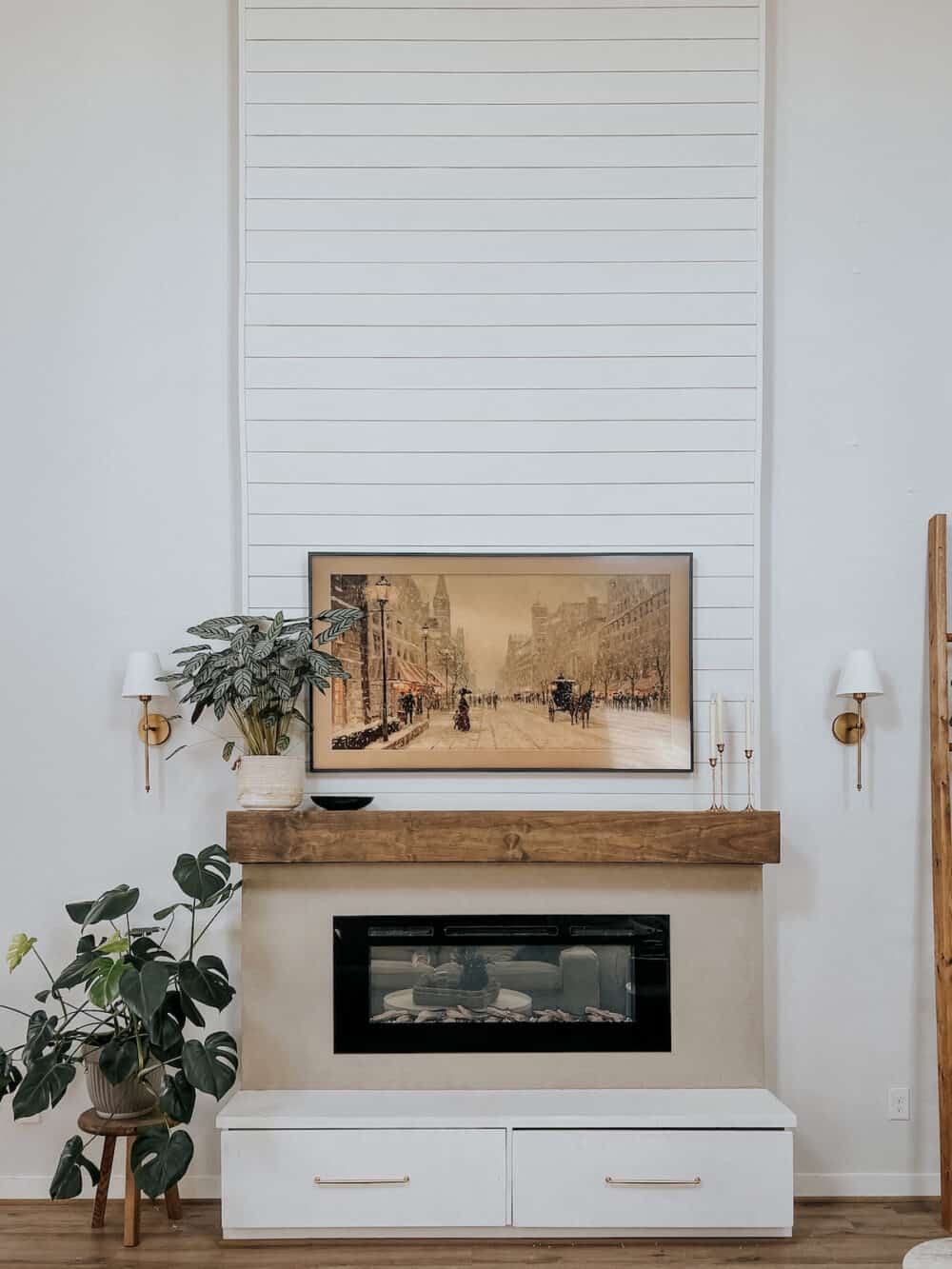 but, how practical is this?
Let's be fully honest. I don't think a solution like this is the best plan for a light you plan to use all the time. If you'll be turning it on to enjoy the glow every single night, then I think it's absolutely worth it to spring for an electrician to hardwire the lights. Why? Because if you're planning to turn them on all the time, you'll fly through batteries with this method! Plus, having a switch on the wall is easier and makes more sense for a light you'll use on the daily.
For this usage, though? These battery operated wall sconces are perfect! We only plan to turn them on when we have company over and need some extra light in the living room, or on nights where we're playing a game in here and need some extra glow. On a day-to-day basis, they're just for looks!
Of course, I reserve the right to change my mind down the line. We could end up loving these so much that we decide to have them hardwired anyways!
I mean, I'm pretty smitten already.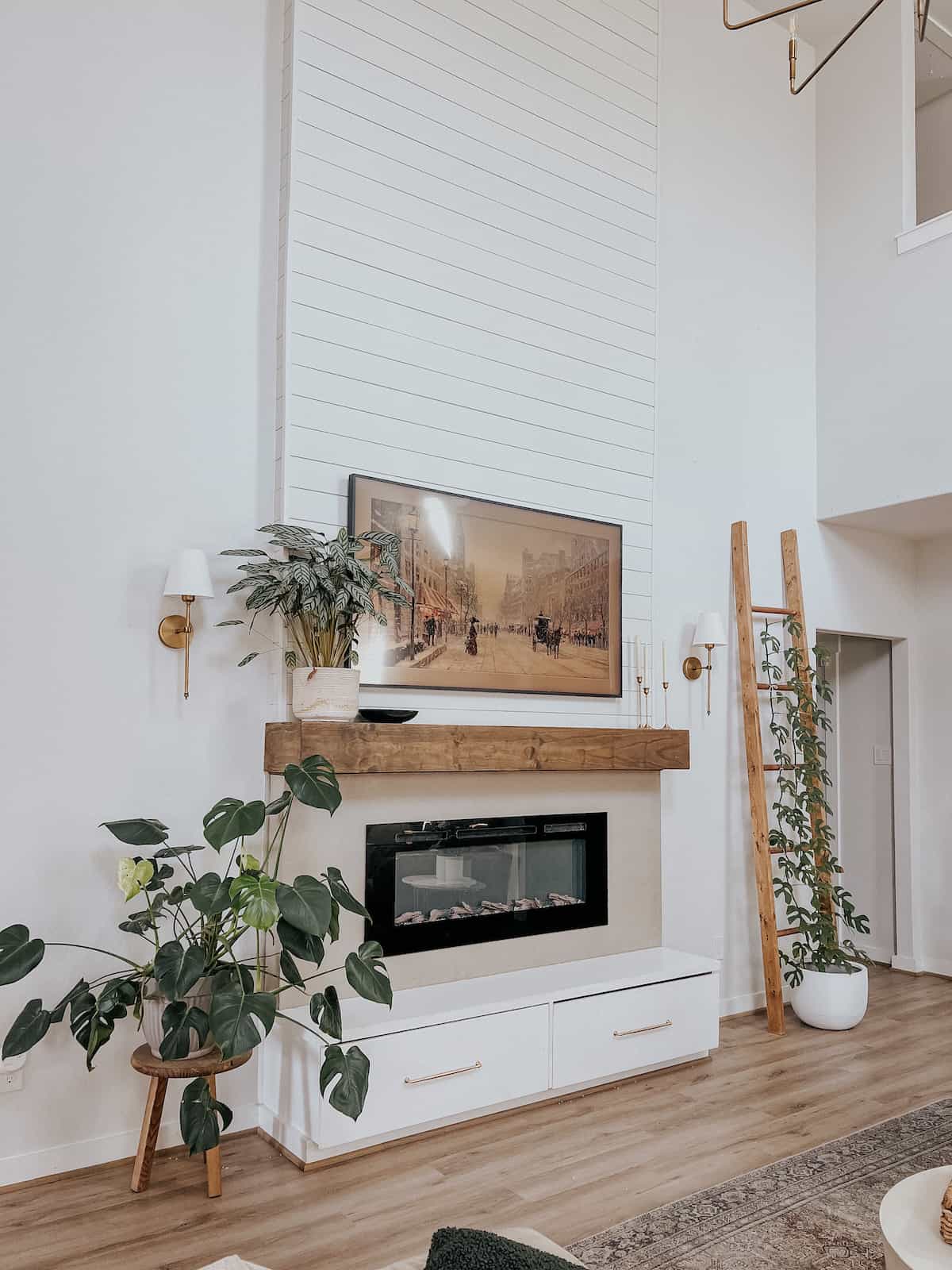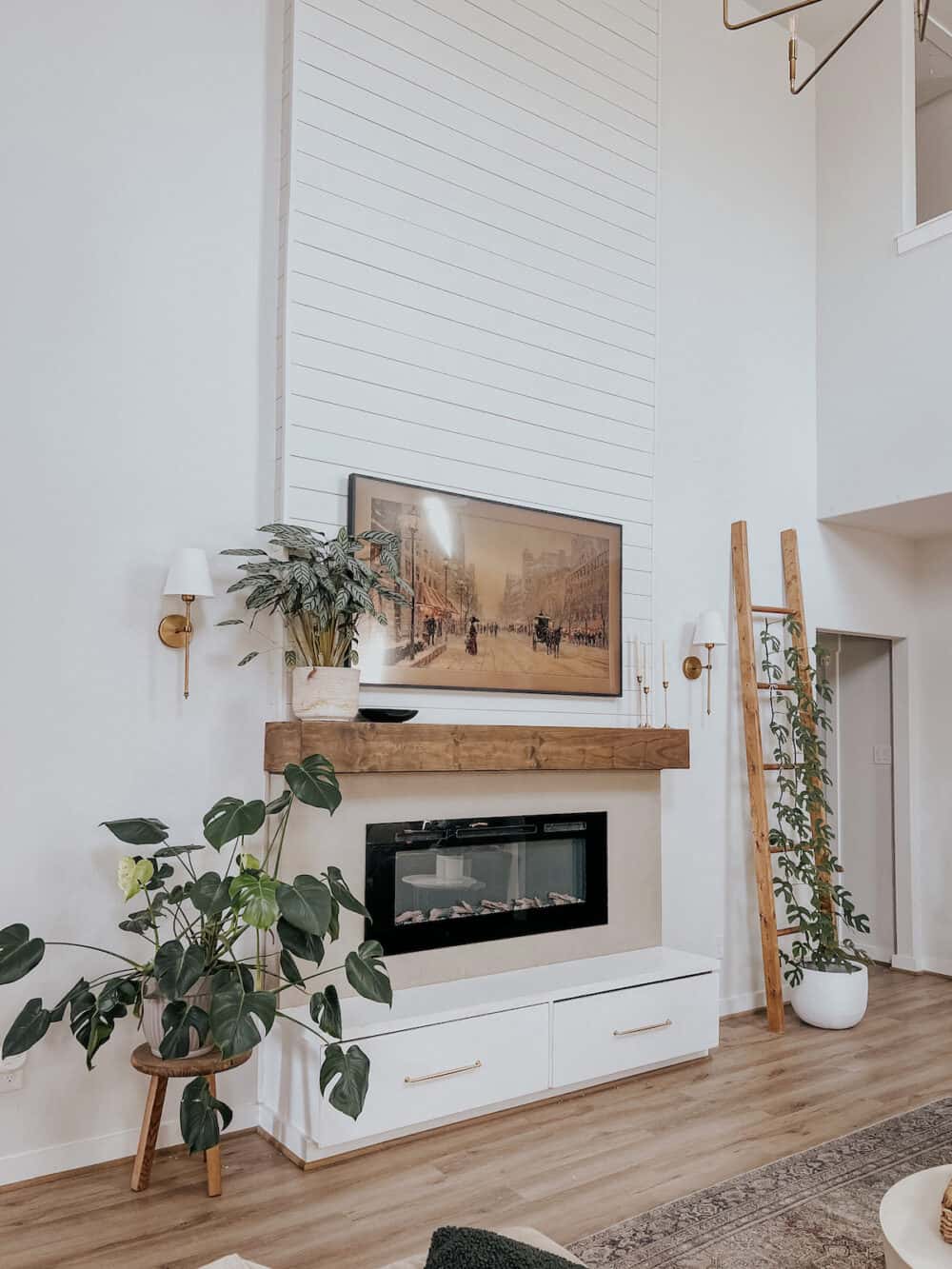 Related Posts