A Few Powder Room Updates
The last time you saw the little powder room under our stairs, I had finished installing the trim, the shiplap ceiling, and adding a new vanity. It was looking so good, but also, so unfinished. As in, it didn't have a mirror, some of the trim wasn't done (because I needed to install a new light first), and I had a long list of to-do's left.
All along, the plan has been for this to be a nice, slow, one-step-at-a-time project, and I'm here today to share the next step. We've got a new mirror, a new light, and one wall of my mega gallery wall is done!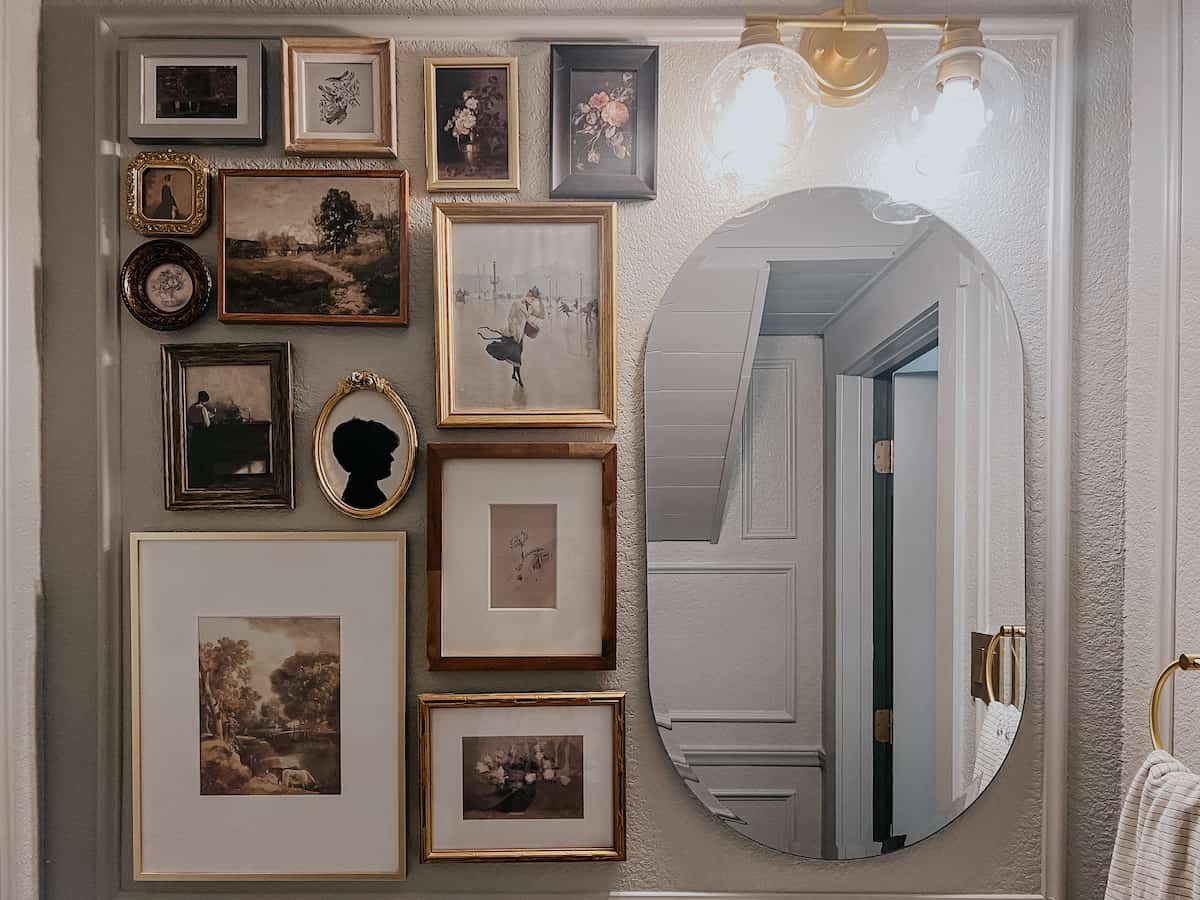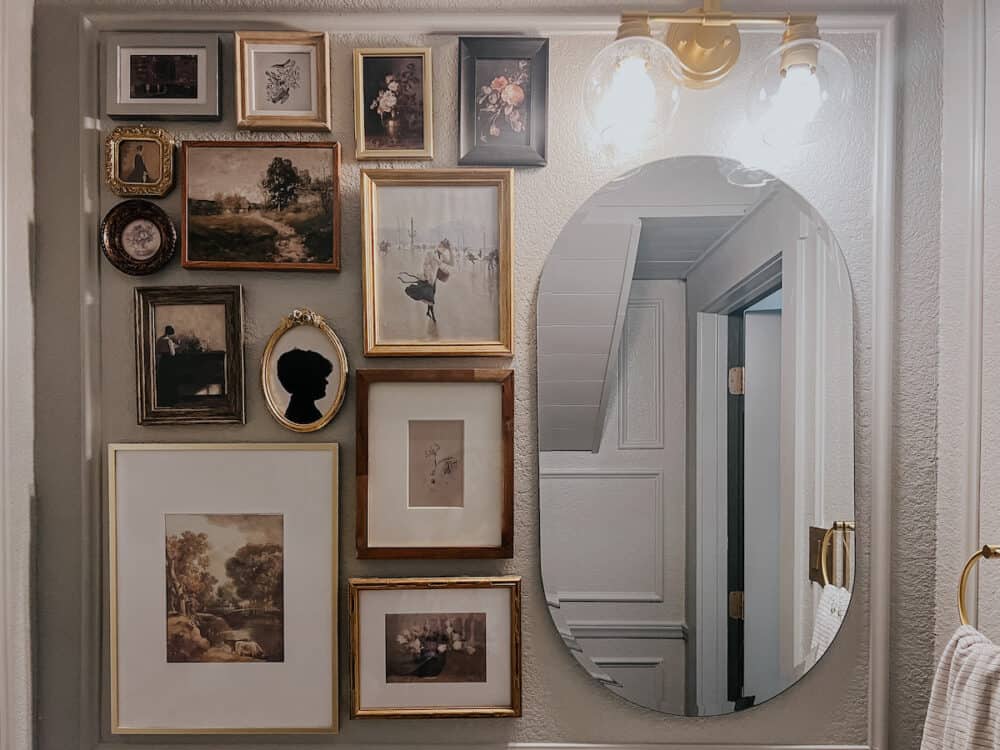 Let's chat details, shall we?
The New Mirror + Vanity Light
Both of these pieces took a lot of research and planning. For the mirror, I wanted something that was frameless (since we've got so much art happening in here), and I wanted something tall and skinny. The space is really tiny, but the side where the mirror goes has 9-foot ceilings. Also, the vanity light is hung absurdly high (and I"m not looking to move wiring), so I wanted to cover as much vertical wall space as possible.
I found this 20″x36″ mirror and it's absolutely perfect for the space. It's skinny enough to not hit the trim, but tall enough that it feels connected to the light (our old mirror did NOT). I'm not normally a huge fan of frameless mirrors, but the beveled edge feels elegant and perfectly minimal.
The light was also tricky – because it's hung so high (whyyyyy builders, why?!), I needed something that would hang down a bit. I did a ton of research to find something affordable and cute that would hang down nice and low and feel connected to the mirror. This guy was my winner, and I'm so happy with how it turned out.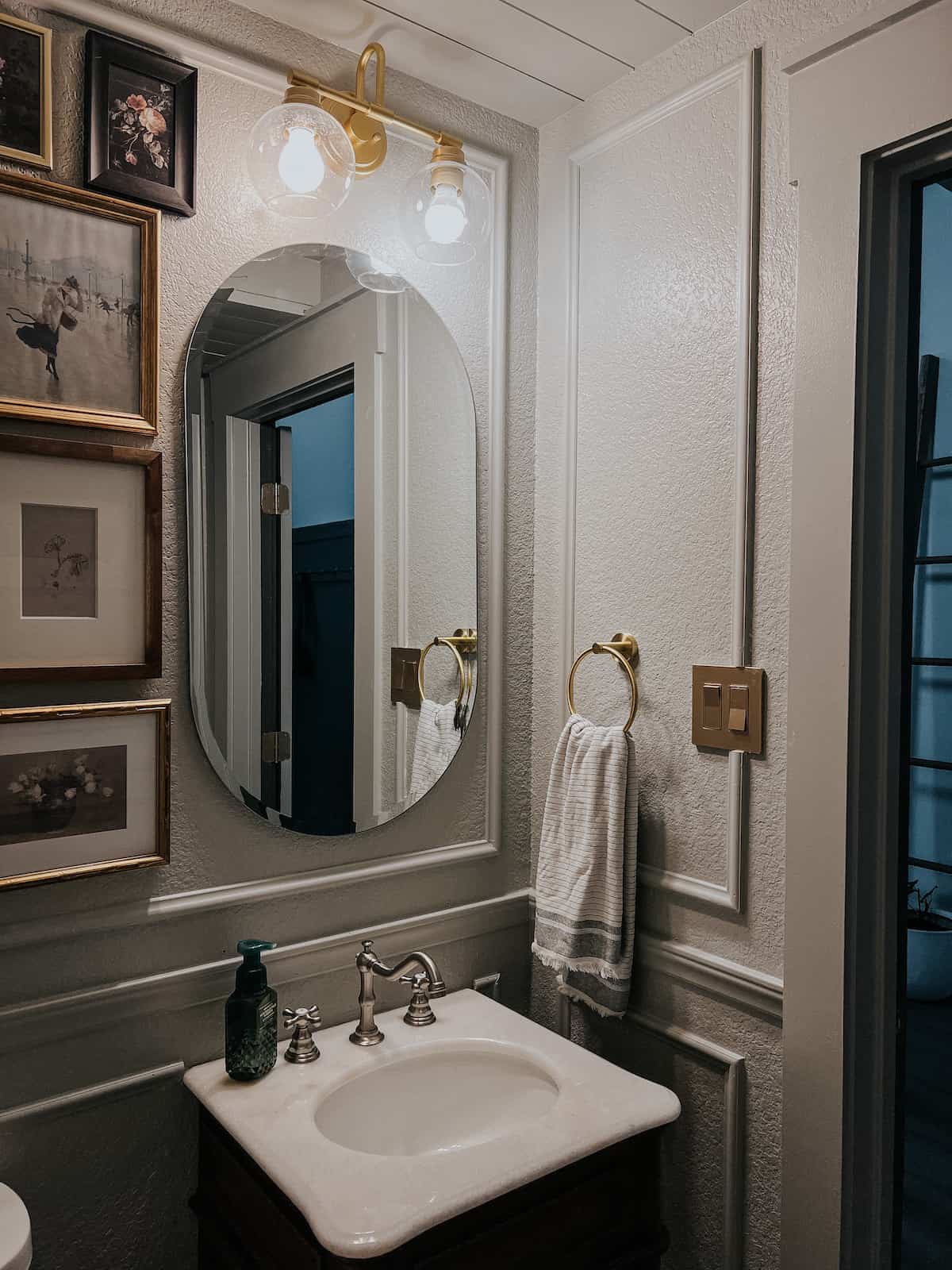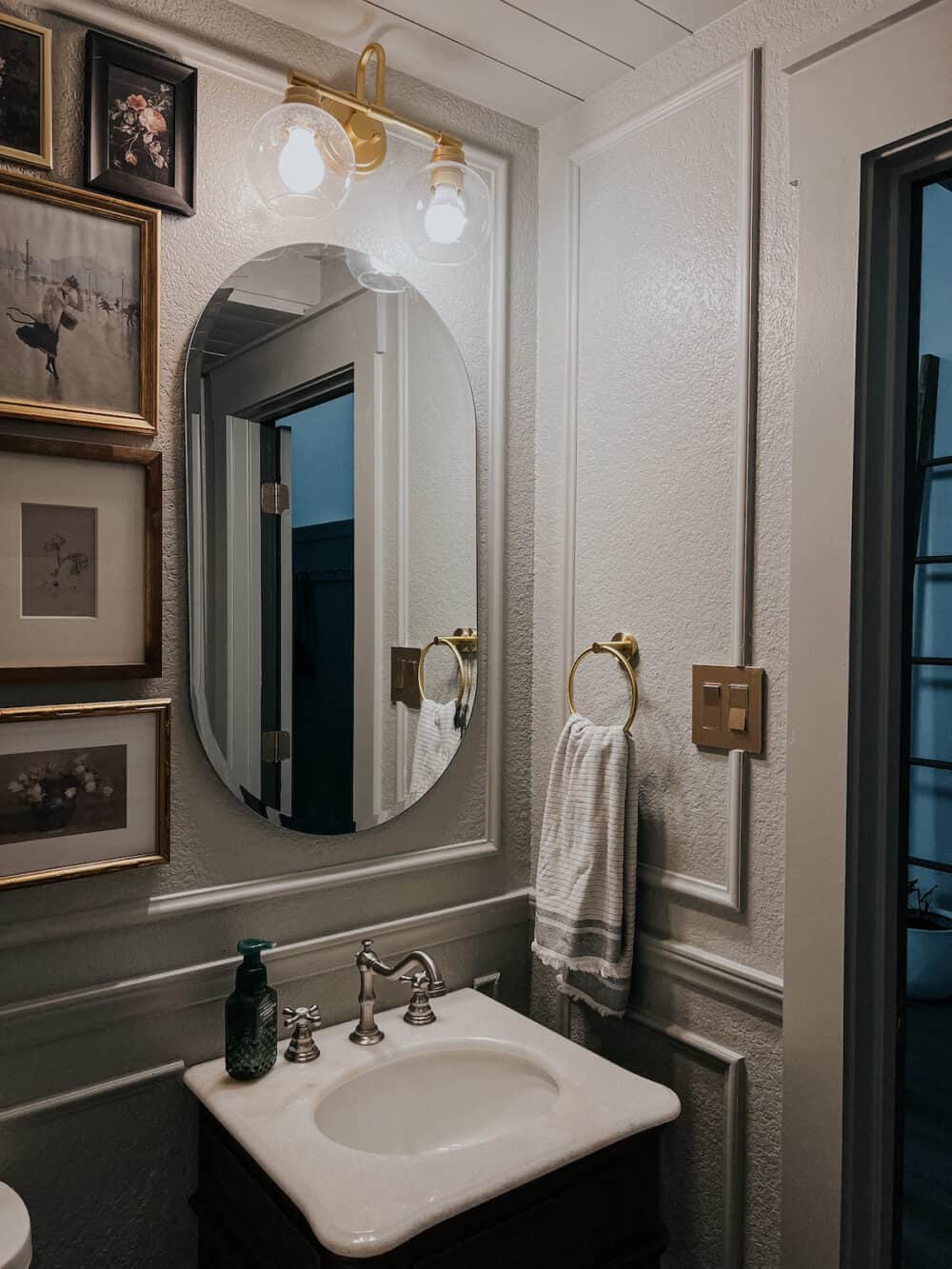 The Artwork
In addition to getting the mirror and vanity done, I also decided to go ahead and start hanging some art. My vision for this space all along has been to have the top part of the walls full of art that feels really collected and cozy. I've been gathering art and frames for a while, and instead of waiting until I can do it all, I just started hanging. I didn't measure, I didn't plan. I just held things up and went for it.
It's only one wall, but so far I'm into it. I think it's going to be really unique and fun, and I think once it's all done, it's going to achieve exactly the feel I want. Jury's still out on that, but you know I'll keep you updated as I work!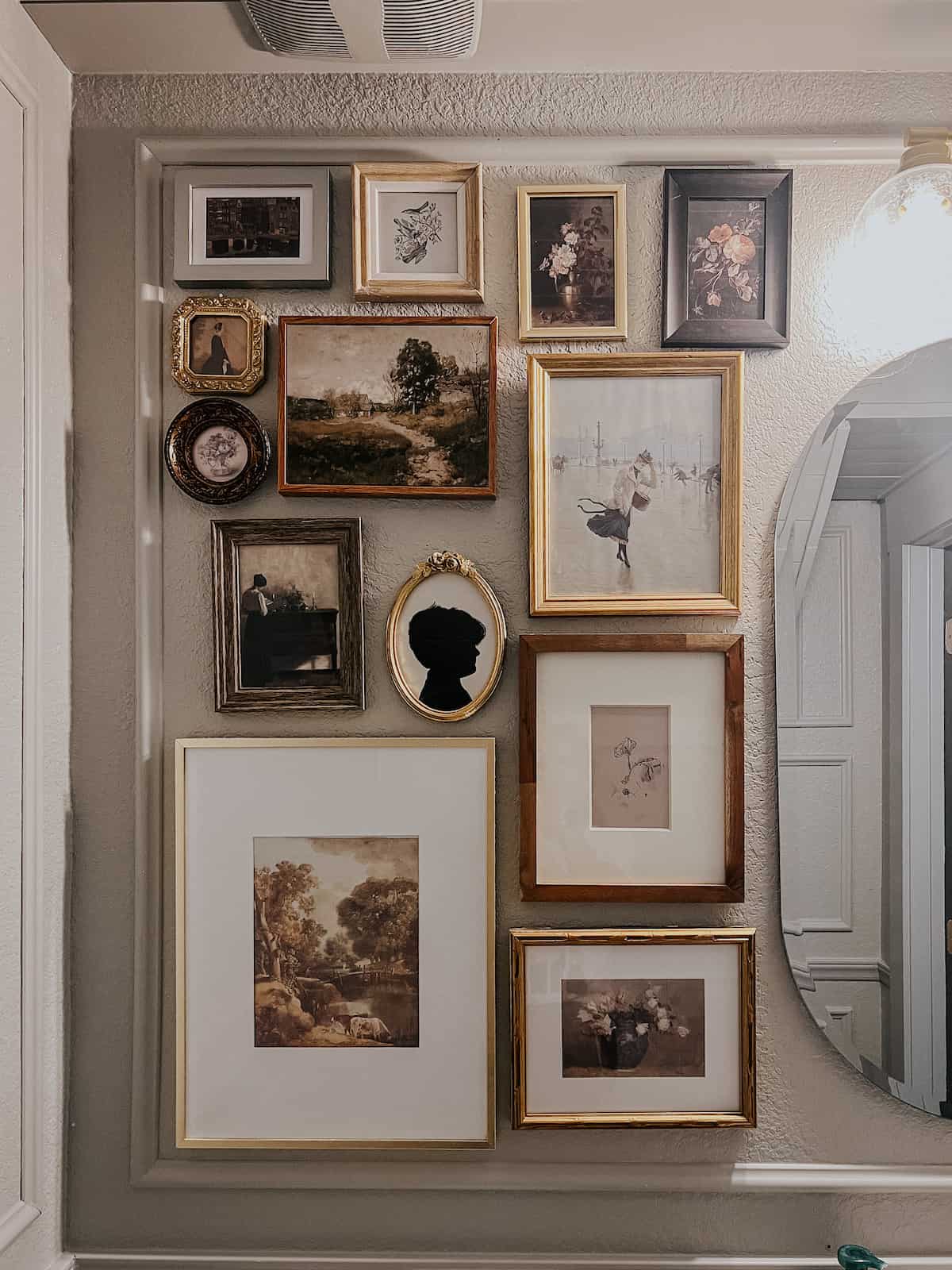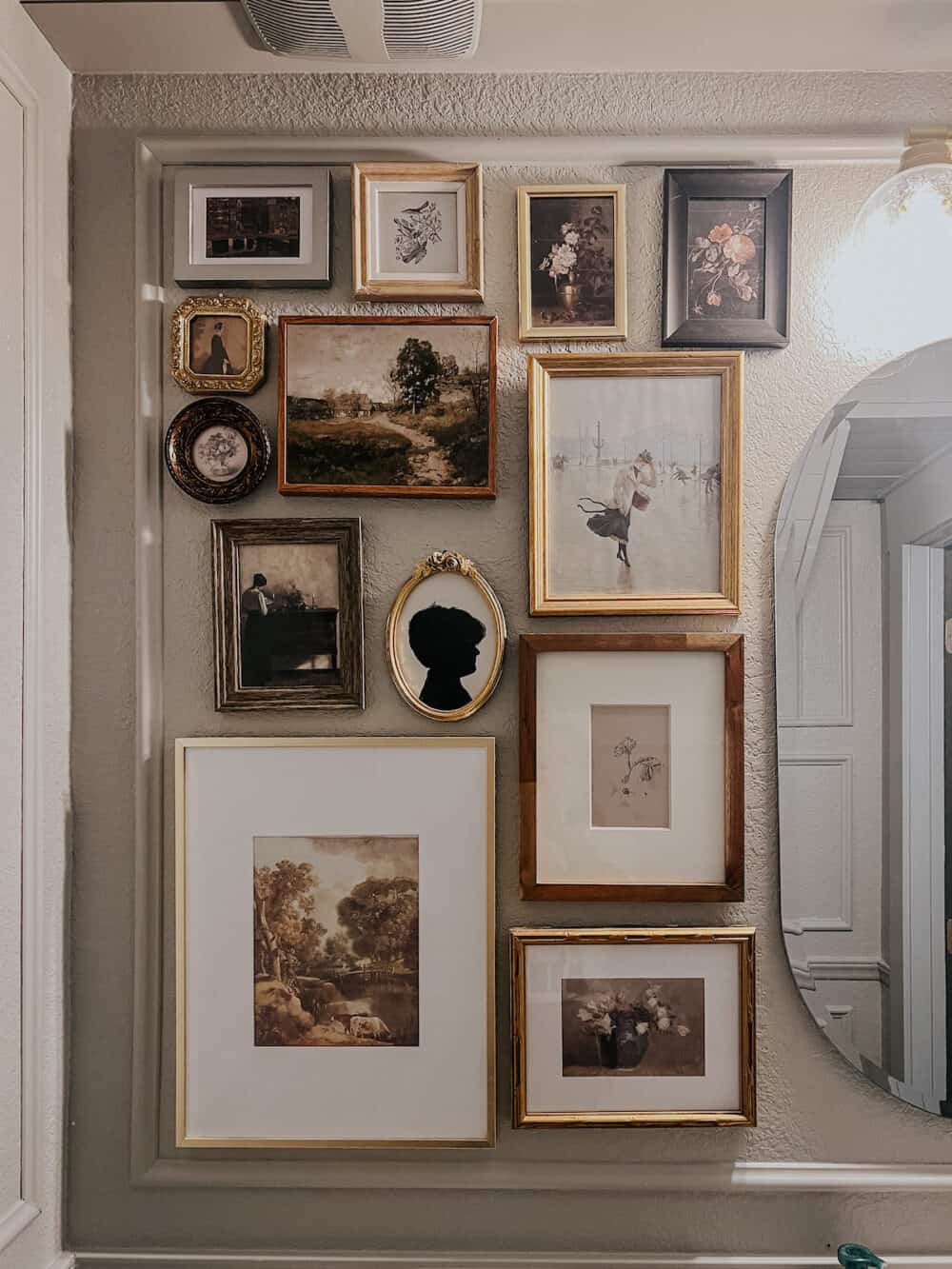 Art Sources
Here's a rundown of everything on the art wall, top to bottom and left to right. I've linked as much as I can – some was thrifted or from stores I can't link from.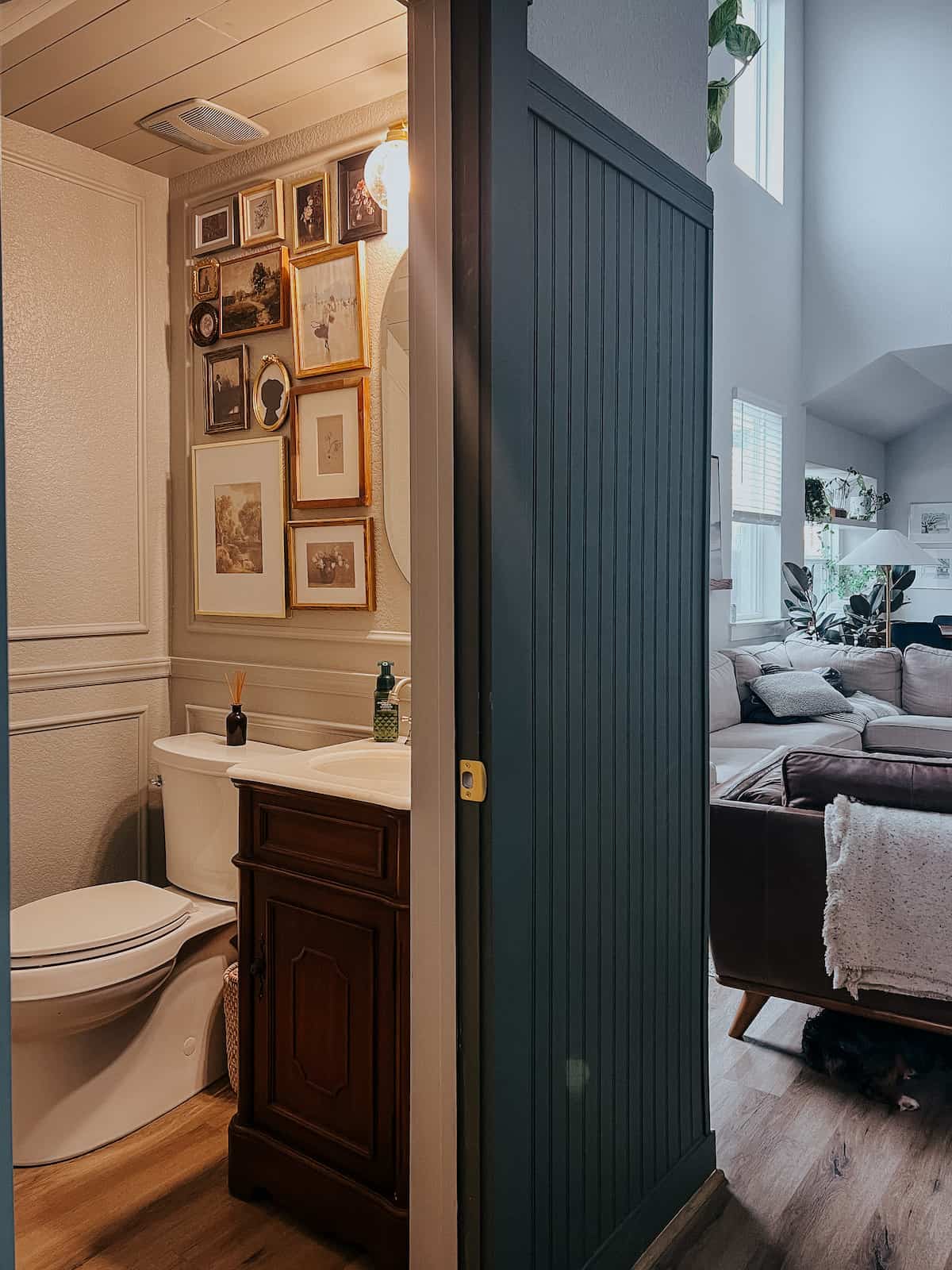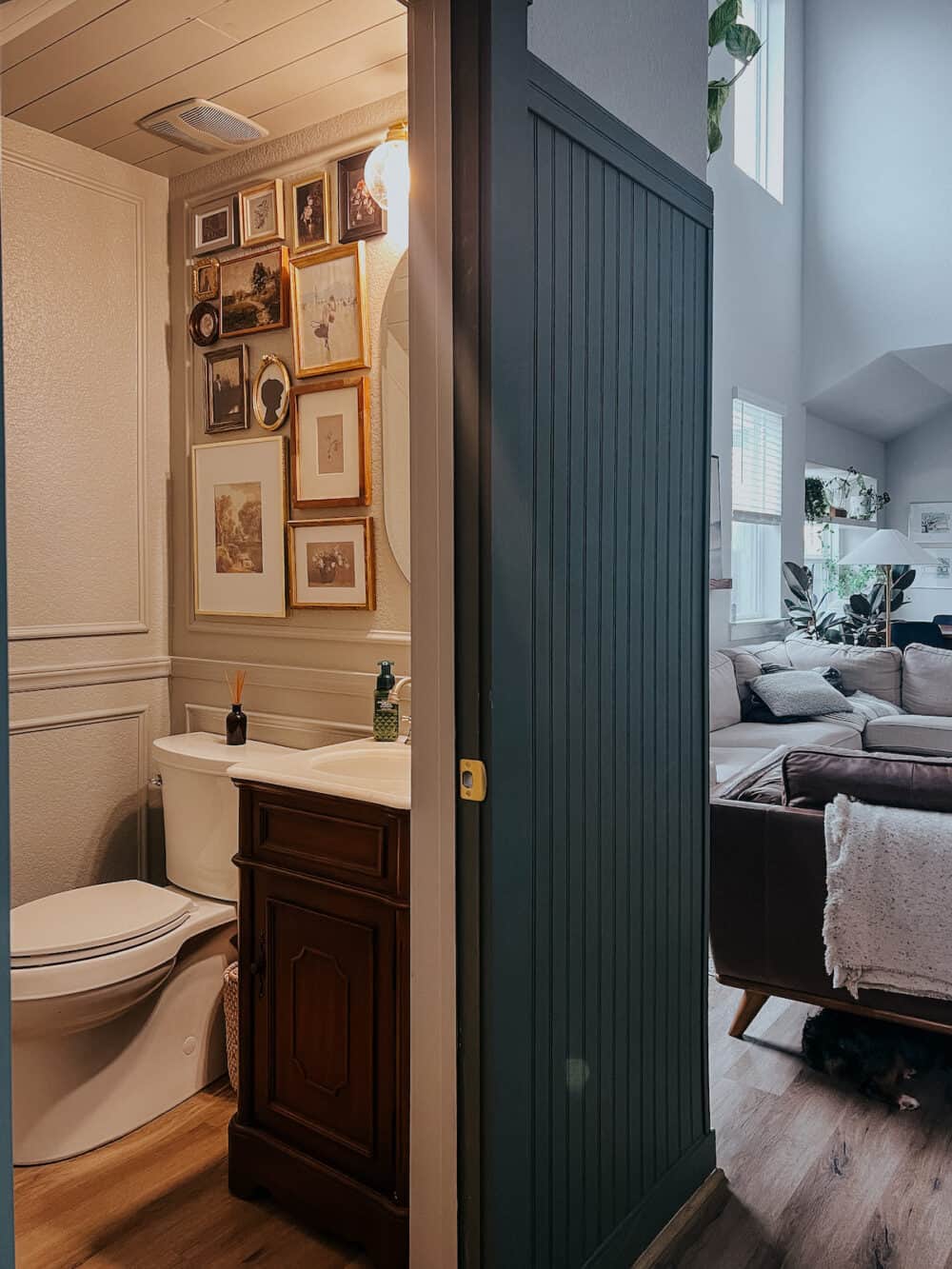 I'm really excited to get started on the other walls. I have several art prints already purchased and set aside, just need to start thrifting and gathering more frames! This is going to be a labor of love, but I have a feeling it's going to create the coziest little powder room around.
Related Posts
More Art Ideas