Well, my friends, today is the day I should be showing you an update on our $100 Room Challenge room (if you haven't been following along, we're giving our powder room a little makeover for the challenge). But, alas. I have made exactly zero progress on the poor little powder room in the last week. Why, you ask? Well, it may have something to do with the fact that I thought I had a remnant leftover from Jackson's bathroom countertop that would fit just fine in the bathroom – after all it's a tiny counter! No need to measure. Surely it's big enough. But, alas. I'm an idiot. The countertop piece that I have leftover is decidedly not big enough (like, not even close) and I didn't realize it until Friday afternoon when I went to go work on installing it. Whoops. Corey and I planned on scrambling to figure out a different plan over the weekend (which, by the way, is going to put us over budget for sure) but instead we spent the weekend scrambling around doing other things. Like looking for a house.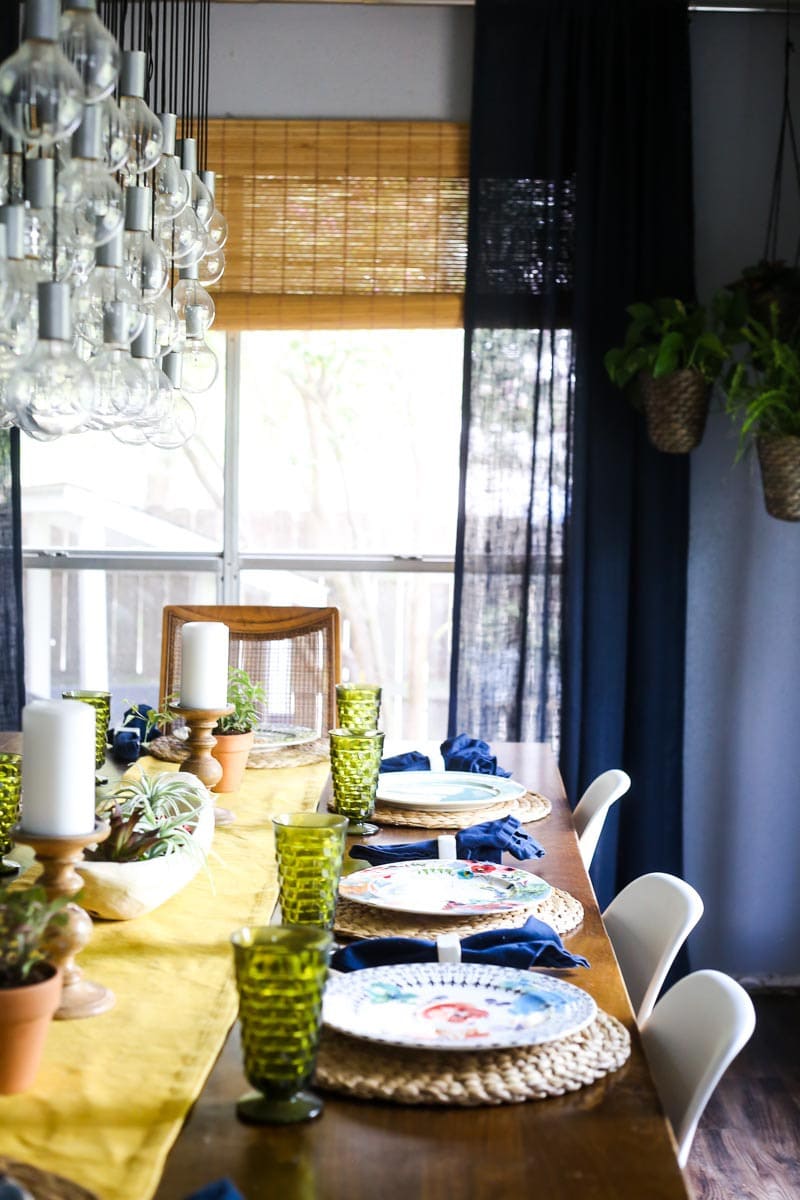 Yes, the house hunting process has officially begun! If you don't know what I'm talking about, it's been about a month since I announced that Corey and I are planning to sell our house and move into a smaller one. Check this post out for all of the details on why and the full story behind it. So, since I don't have any sort of powder room updates for you today I thought I'd give a little update on where we're at in the moving process and spill my heart a bit because I've had a lot of questions about how we're feeling about this whole moving thing. So first, the update. Our official goal as of right now is to put our house on the market before the end of the month. That gives us just over a week and a half to knock out any remaining projects, clean, and stage the house. Is it possible? Yes. Is it insane? Also yes. We reached a point where we had the finances to do all of the hte projects we needed to do and we realized that putting it off any longer is just silly – our house doesn't have to be perfect before we list it (trust me, the houses we've looked at so far have confirmed that for me), and we've whittled our projects down to a small enough amount that we can definitely accomplish them all in the next week and a half. Here's a refresher of what's on the list (here's where we originally talked about it), along with my notes on where we're at with each item:
Our Pre-Moving To Do List
Replace the flooring in the kitchen. DONE! (See it here)
Install baseboards downstairs. I've been working my butt off on this since Monday, and it's DONE!
Patch the ceiling in the kitchen. Haven't taken care of this yet, but it'll take no more than an hour or two – I'm hoping Corey will be able to help me finish it up one evening this week.
Replace the kitchen counters. After a lot of talking with our Realtor and thinking it over, Corey and I decided we are not going to do this. It would push our timeline back by a minimum of two weeks, and since we weren't planning on replacing them with anything high-end, we felt like it wasn't worth the wait. We're open to offering an allowance to buyers to have them replaced if that's requested, so we're just going to wait this one out and see what happens.
Add transitions to the flooring. Not done yet, but again – shouldn't take more than an hour to knock out.
Refinish the staircase. After much debate, we decided to have the stairs re-carpeted instead of doing wood on them. It would have cost a significant amount of money (and taken a significant amount of time) to do this job right, so in the interest of getting the best return on our money possible, we're just going to carpet them and call it a day. This is getting done next week!
Re-paint our bedroom. Done – see the details here!
Stage our bedroom. Done! You can see our new bed in the post about painting our room, but we've done a couple of other things since that (like the gorgeous wood accent wall I installed). You've probably seen a sneak peek if you follow me on Instagram or Facebook, but I can't share everything yet. Just know it's all done!
Fix the fireplace.  Alllllllmost done. This is another thing I've shared a few peeks of on Instagram and it's looking so good. We're still wrapping up the mantel, but we are planning on getting it finished and installed this weekend, and then we'll be done!
Clean out the guest room. Done! I spent an afternoon boxing things up, throwing things out, and loading up for a big trip to Goodwill and the guest room has been emptied.
Replace the flooring in the guest room. i installed the flooring yesterday, and plan on knocking the baseboards out today. This should be crossed off my list by the end of the day!
Give the powder room a refresh. As you know, this is in progress. We're working on a solution for the countertop, but we already have the new sink, faucet, and lighting (which, as predicted, took up all of our budget) and this will be really quick once we get the counter installed. I'm hoping this will all be done by next Wednesday's big reveal!
Paint the exterior of the house. This should be finished later this week. Our painter is working on it now and I'll be sharing peeks on my Instagram stories!
Trim the hedges and trees. We're actively finishing this up – my dad has been spending some time with me this week working on knocking this out, and we're just about done!
Purge & organize the garage and workshop. This is still a work in progress. We got a storage unit to hold a few things for us while we're showing the house (and just as a general dumping ground during the whole moving process), and I've been spending some of my spare time this week taking things from the garage over there. I'm hoping to finish up the garage this week and then we'll turn our efforts to the workshop. We worked on it a bit last week and it's really at a point where it's presentable, but we'd like to do a few more things before we list the house.
Do a major house purge. I'm currently doing this with a whole bunch of you! I've got a big organizing and purging challenge happening throughout the month of September (it's happening via email, you can sign up here if you want to join in) and it's going really well. I've been jumping ahead of the challenge in a few areas as we've started to prepare to list the house, but I'm sticking to the schedule for the most part and should be done right in time to list the house!
So, that's where we're at. We've totally completed most of the major things on the list and as long as we stay focused I think that a week and a half will be more than enough time to knock off the rest.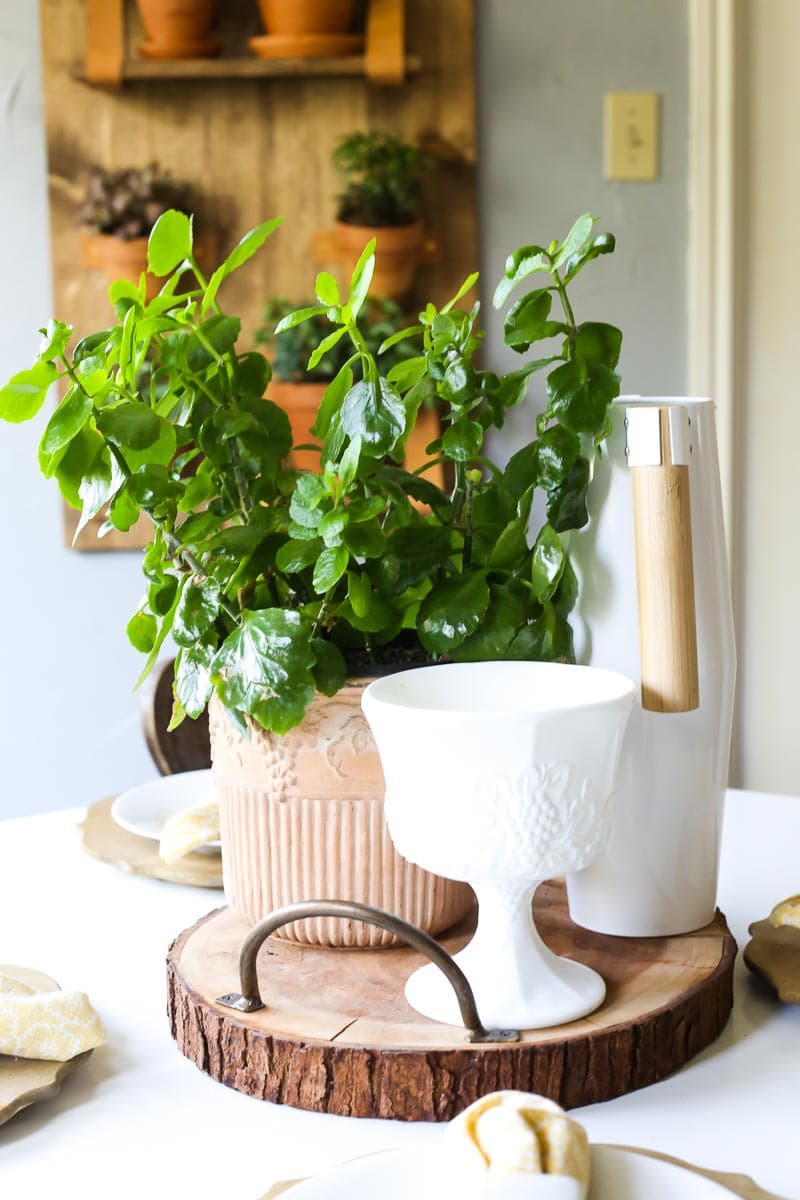 The other thing I wanted to talk about was how we're feeling about this whole thing. I can't tell you how many messages I've gotten over on Instagram of people asking how in the world we can let go of the house, if our hearts are breaking, and how we're holding up. The short answer is, it's bittersweet but we're fine. The long answer is this: moving into a new house is scary and hard. It's going to be a big change for us, and it's one that we weren't quite ready to make. However, selling this house and moving into a new one will accomplish a goal that we've been working towards for years now – it will get us out of debt. When this journey is over, as long as everything goes according to plan, we will have zero debt aside from our mortgage payment. That's something we've dreamed of for a while now, and something we've really been pouring our hearts into over the last year, and it's a goal that would take us years longer to reach if we didn't do something drastic like this. So, in the end, while we're sad to say goodbye to the home we love so much and while we're not looking forward to figuring out how to live in a house that's so much smaller than we're used to, and while we just generally don't love change…it'll all be worth it to achieve this goal. It will literally change our lives to be debt-free, and it will get us to a place where we can have a little more freedom in the choices we're making and a little more security in knowing we'll be okay with this whole full-time-blogging gig. Thank you to everyone who has reached out to see how we're doing. I love that you guys are so invested in our lives and want to know what's going on with us. Bear with us over the next few weeks as things will be a bit up in the air throughout the whole house-hunting process. The best way to stay informed about how things are going on a day-to-day basis is by watching my Instagram stories. I've been trying to do regular updates on there about where we're at with things, so that's a really good way to stay informed!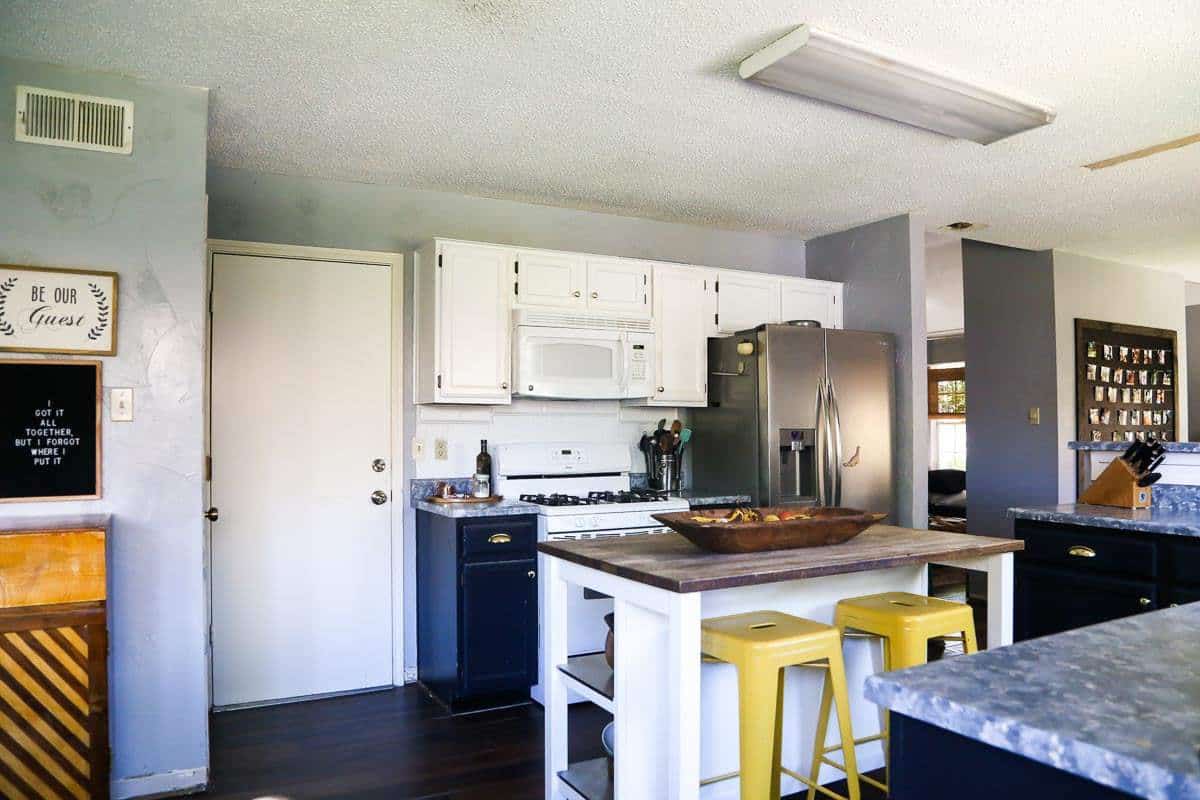 Wish me luck on finishing up these baseboards today! I'm planning a full "how to install baseboards" post pretty soon, and I'll, of course, be sharing tons of photos of the house once the exterior is painted! I've had a few requests in the last few weeks for specific moving-related posts, so if you have anything you'd love to read about just let me know and I'll be sure to add it to my list.