Corey and I are currently packing up and moving into our new home. While we're busy over the next couple of weeks, I'm sharing a look back at our first home throughout the years. You can go back and see the living room, the dining room, the kitchen.
I feel like I've said this about multiple spaces in our house already, but the master bedroom was a huge draw for us when we were looking at homes. It's pretty large for a home of our size, it has super tall vaulted ceilings, and a giant window that we figured would allow in a ton of natural light.
Turns out, a giant window in your master bedroom isn't actually the most wonderful thing in the world. Especially when it looks out onto the street. We ended up keeping the blinds closed in our master bedroom (for obvious reasons) for the vast majority of the time we lived here. In the last few months we've started just using the curtains and keeping them open during the day, but I still feel strangely exposed when I'm up there just knowing that anyone can walk by and see me (even if I'm just reading a book in bed or something).
Our new master is at the back of the house, so we won't have that issue. Of course, it's also quite a bit smaller, so we're definitely sacrificing some space!
If you've followed my blog for any length of time, you'll probably know that the master bedroom has given us quite a bit of grief over the years. Right when we moved in, we painted it a super saturated blue-green color that we loved – the only problem was that it was next to impossible to decorate around. I think it would be one thing if we were the type of people that could have all-white bedding, but thanks to two messy dogs, a toddler, and a husband who is terrified of messing it up, we've learned that it just doesn't work for us. That meant that we spent most of our time trying to figure out how to make this room work with a seriously intense color, patterned bedding, and a mis-mash of furniture that never really worked well together.
This room finally started to find its identity in the last couple of months (you know, right before we move), but if nothing else we've learned our lesson for the new house. Bright colors are great for the walls, but we need to consider what will happen in the rest of the room before we commit to anything too intense.
The Master Bedroom – Before & After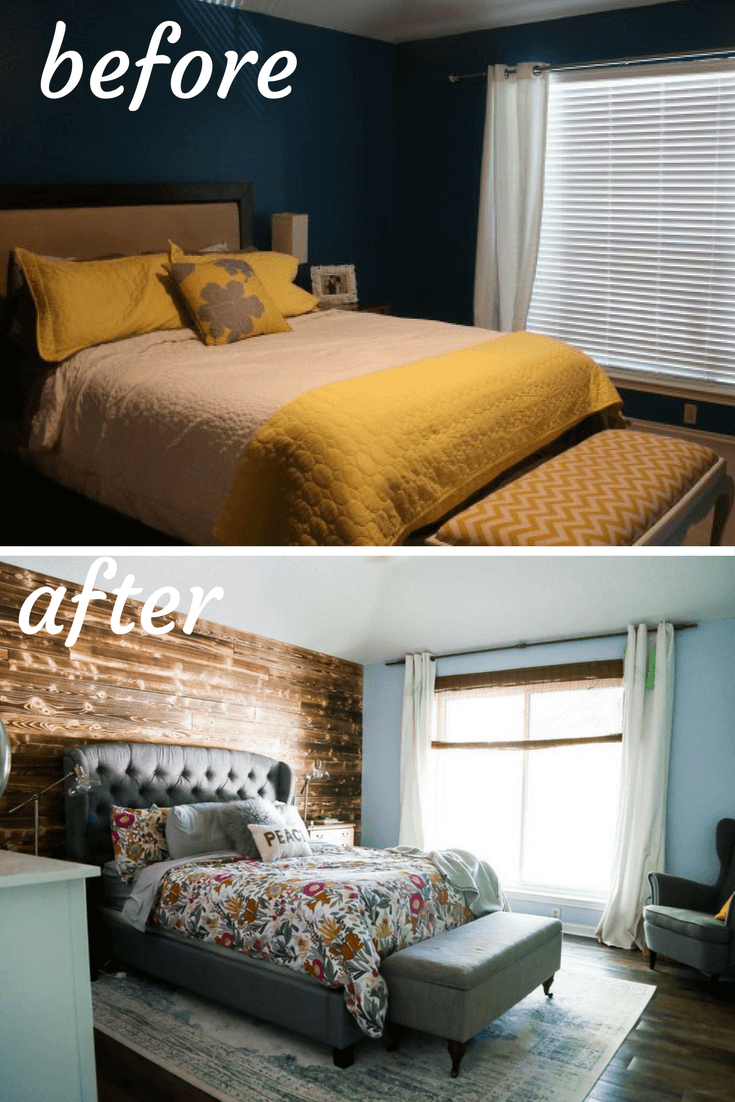 This post contains affiliate links. Click here to read my full disclosure policy. 
I really do love where our room has ended up. We spent a long time in this room just trying to force things to work and it never really did – but when we finally upgraded our bed, painted the walls a more subdued color, and added the gorgeous accent wall things really came together. We've already started talking about the plan for our bedroom in the new house, and I think we've figured out a way to get non-boring walls, non-white bedding, and plenty of style from the get-go. As soon as we got this room finished and realized how much we loved it, we agreed that the master bedroom would be priority number 1 in the new house, so you can expect that we'll be putting some effort into that quickly once we get settled!
But, enough about the new house. Let's look back at the changes in this room throughout the years.

As you can see, we've been through lots of bedding over the years (there were a few more bedspreads that didn't make it into this collage). We never really could find anything that just felt right (and, as much as I love what we have now, it still doesn't feel totally right to me), but I really am pleased with where things are right now. That wood accent wall makes the room feel so cozy, and I love how much texture and depth it adds to the room.
Here are a few more photos of how our room is looking these days: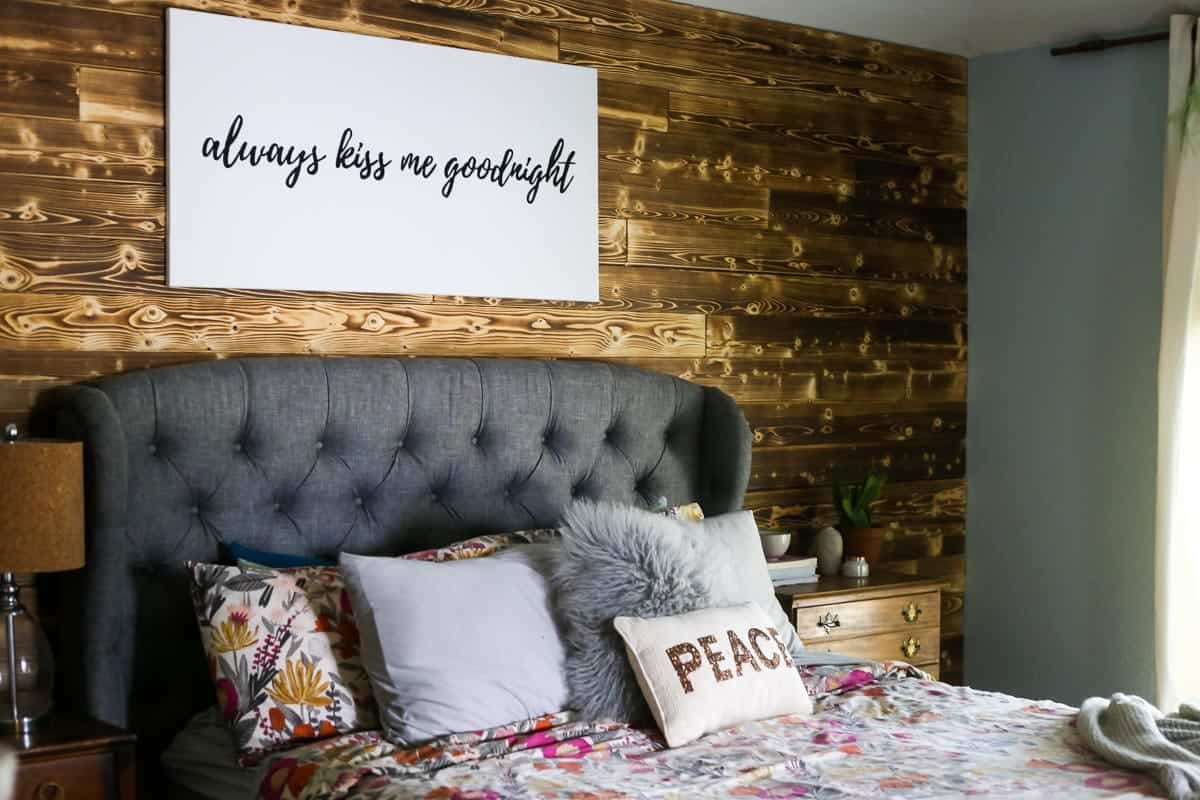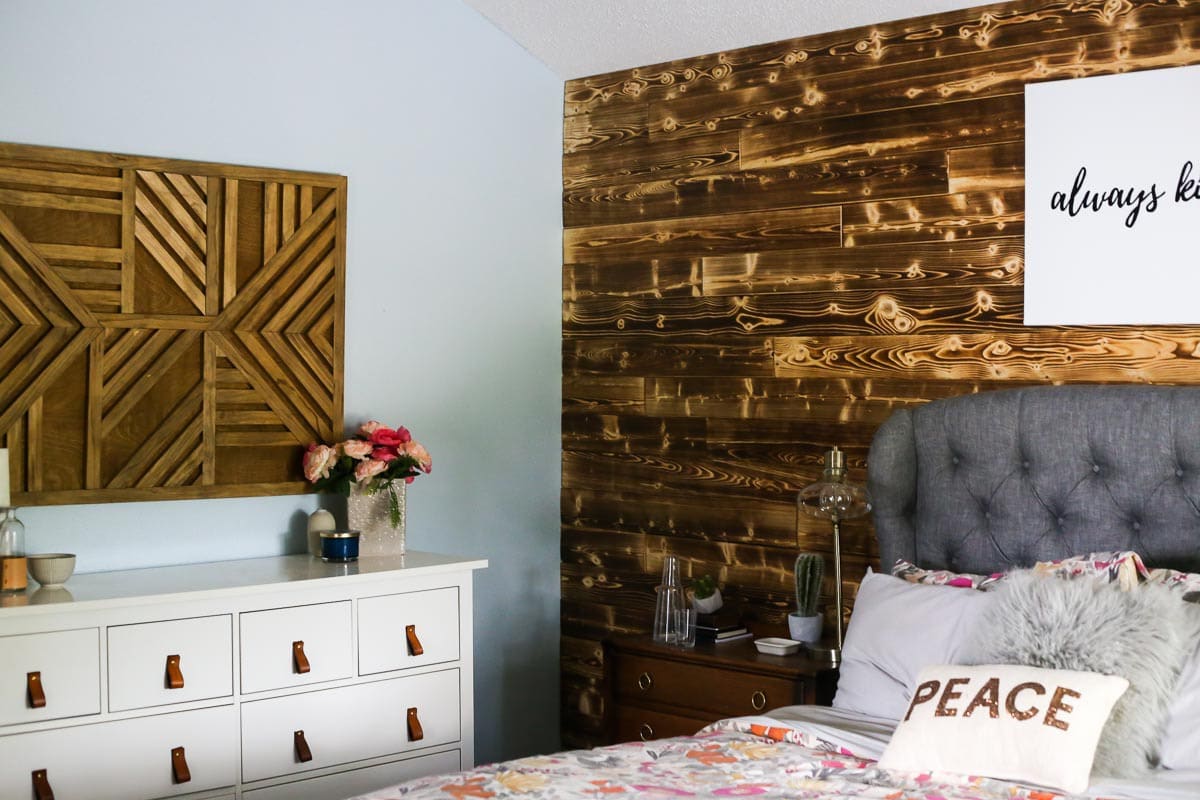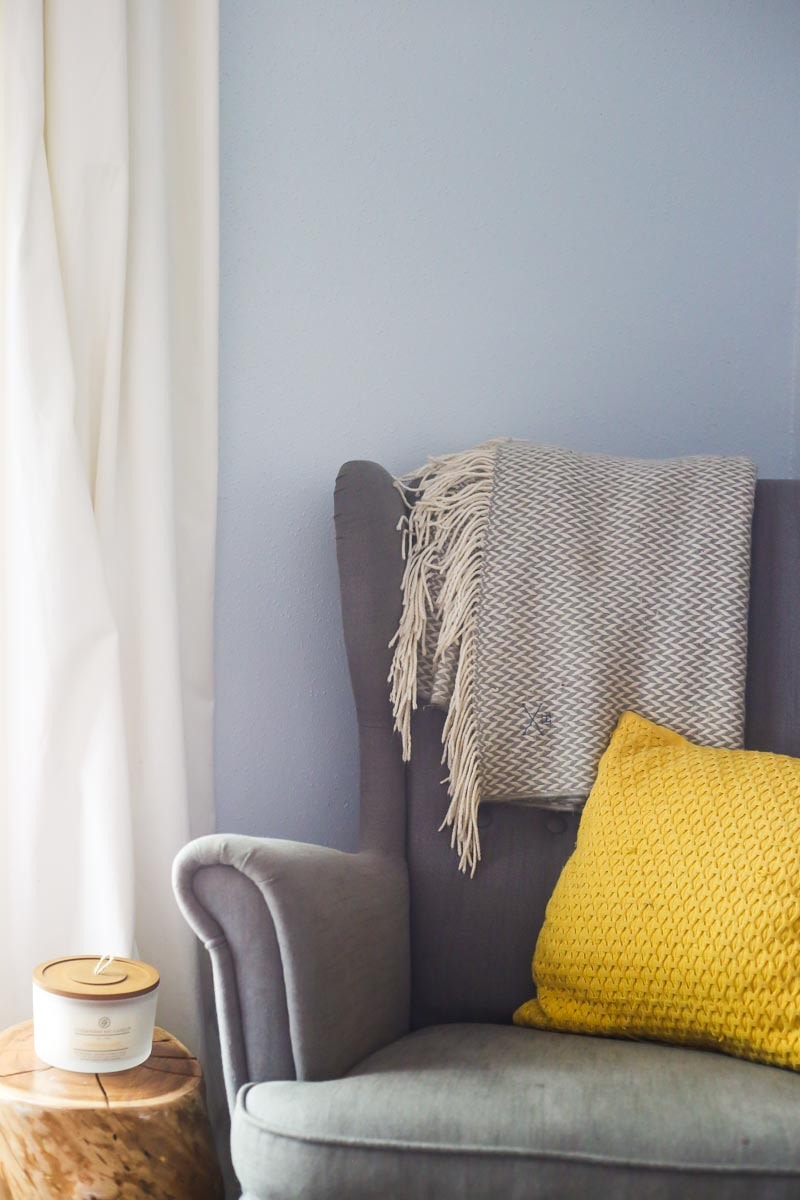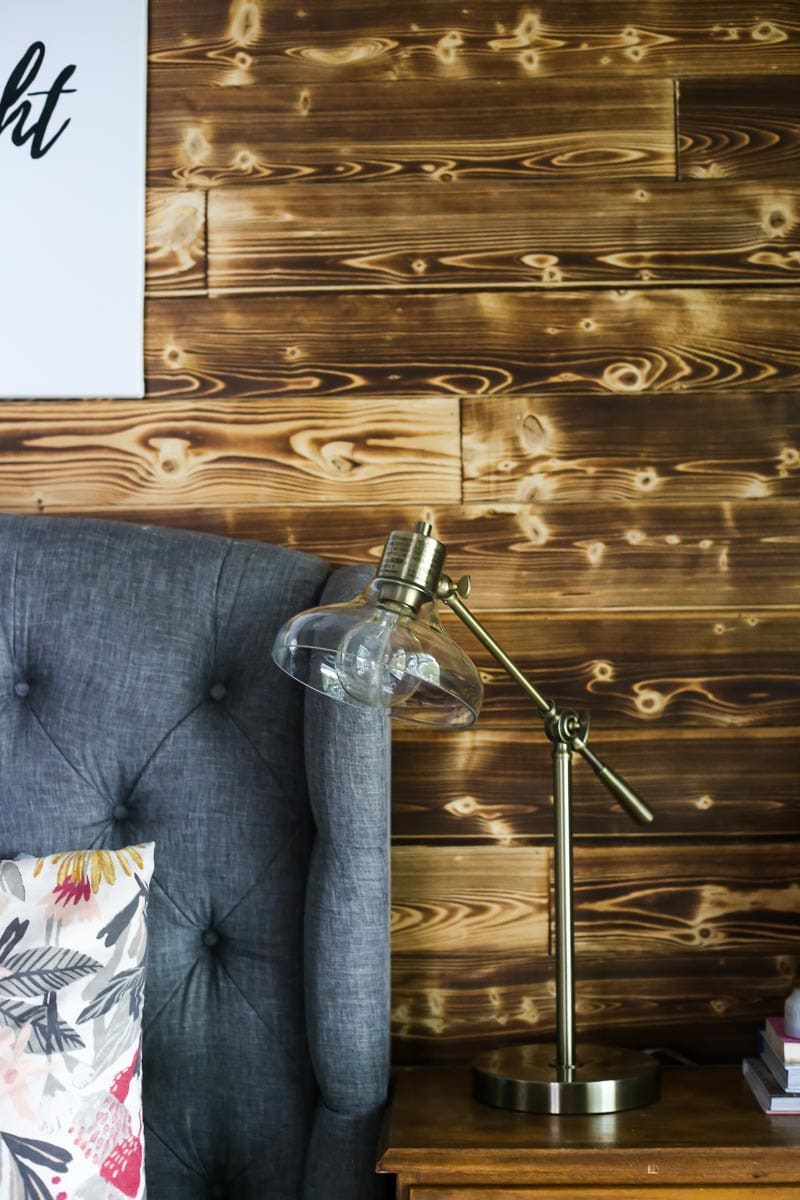 We'll definitely be keeping our bed and our dresser in the new house, but that's basically all we know is staying for sure. We know that we want new nightstands (and I have a plant in my head for what I want them to look like), and we probably won't have room for a chair in the corner like we have now. I think that, in general, the new house will really just be an exercise in learning how to adjust and playing around with new things until we figure out what really works.
But that's half the fun, right?!
If you see something you love in the room, here's a quick reference guide to just about everything. Click the arrows to scroll and see more products (and if you're curious about something you don't see below, let me know and I'll find it for you!):

And, if you want to read up on everything that has happened in this room over the years, here are all of the links to the related posts.
Repairing Damaged Wood Furniture | Adding Privacy to the Window | Inspiration for Awkward Corners | Weekend Closet Renovation | DIY Canvas Art | Ideas for Art Above the Bed | DIY Copper Curtain Rod | Vinyl Plank Flooring in the Bedroom | DIY Tassel Curtains | Our New Rug | DIY Wood Wall Art | Tips for Painting Walls | DIY Charred Wood Accent Wall