7 Simple + Genius Plant Wall Ideas
Hi, my name is Amanda and I love plants. I'm sure you're shocked, but I can't get enough of them. I'm always looking for ways to squeeze more plants into my house, and I love finding new and creative ways to display them.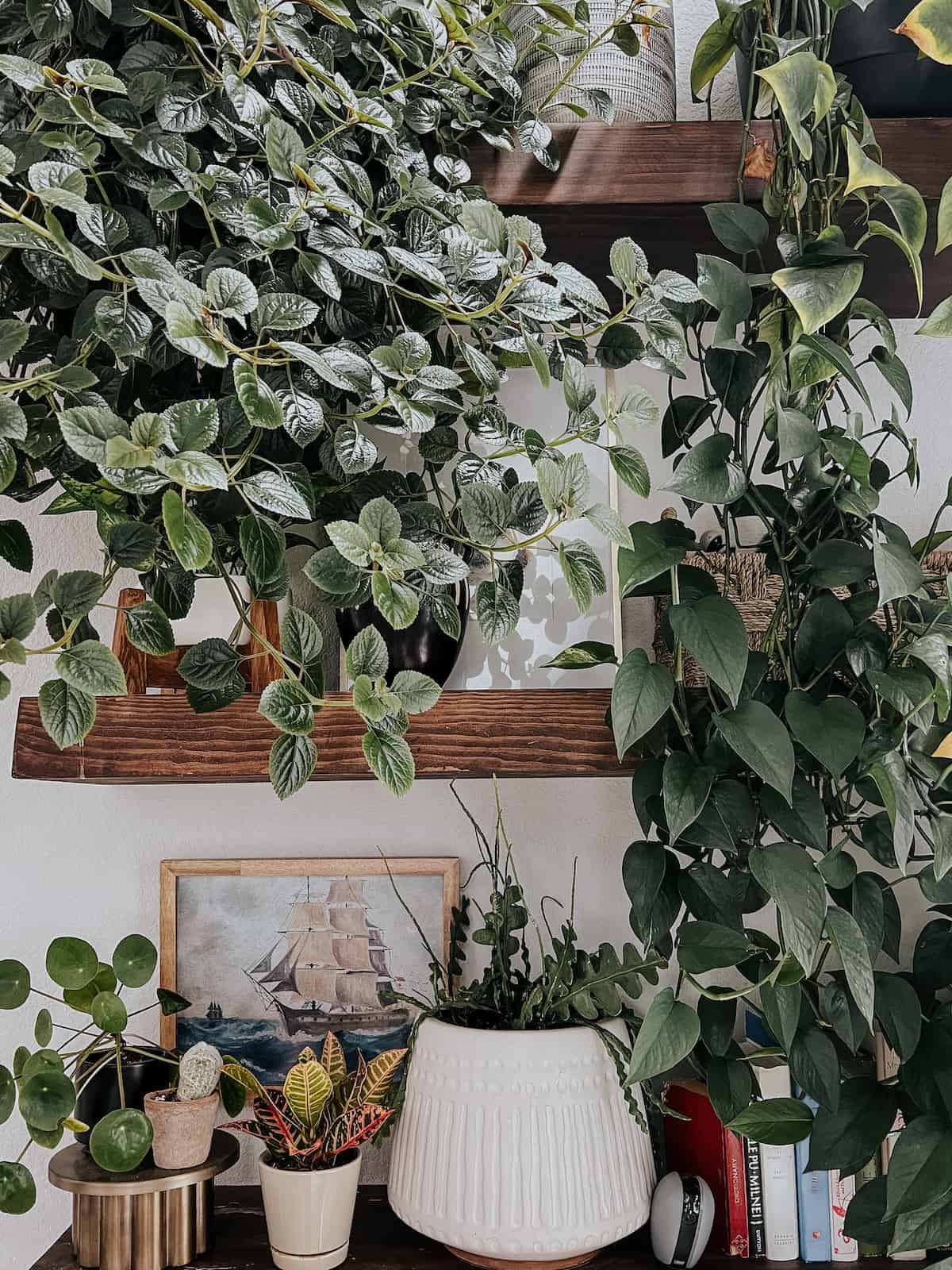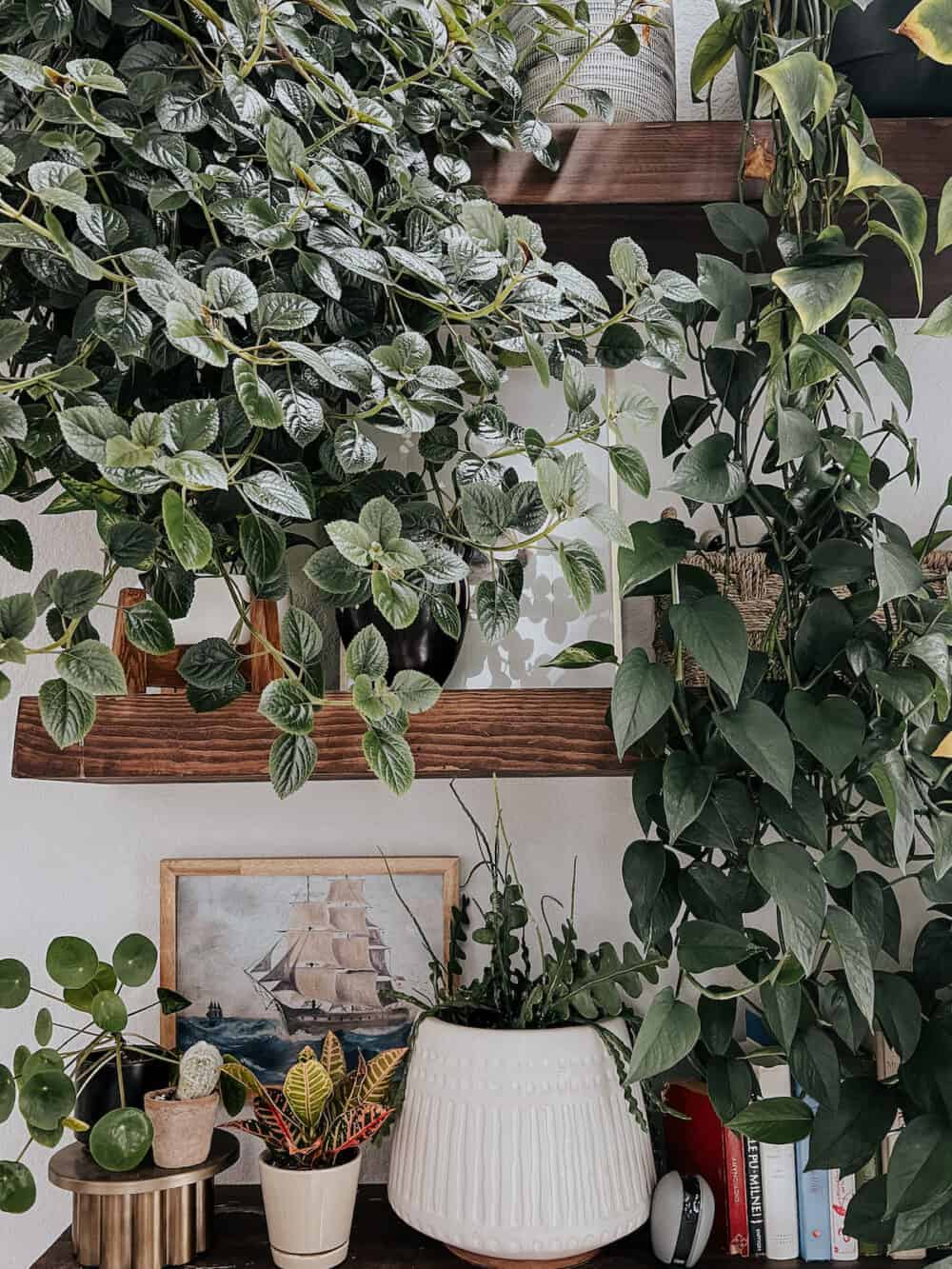 The other day, I was thinking about how many different ways I've managed to squeeze plants into our house in a really natural way, so I thought it might be fun to round up a few thoughts for you. Specifically, I want to talk about plant wall ideas. I love plant walls because they don't take up a ton of space, and they're basically like art. Having a living wall is a really fun and impactful way to make a big plant statement, and there are about a zillion different ways you can do it!
So, grab a cup of coffee, settle in next to your favorite plant, and let's talk about seven different ways you can create a plant wall in your home!
plant wall ideas: 7 plant wall methods
Idea #1: wall planters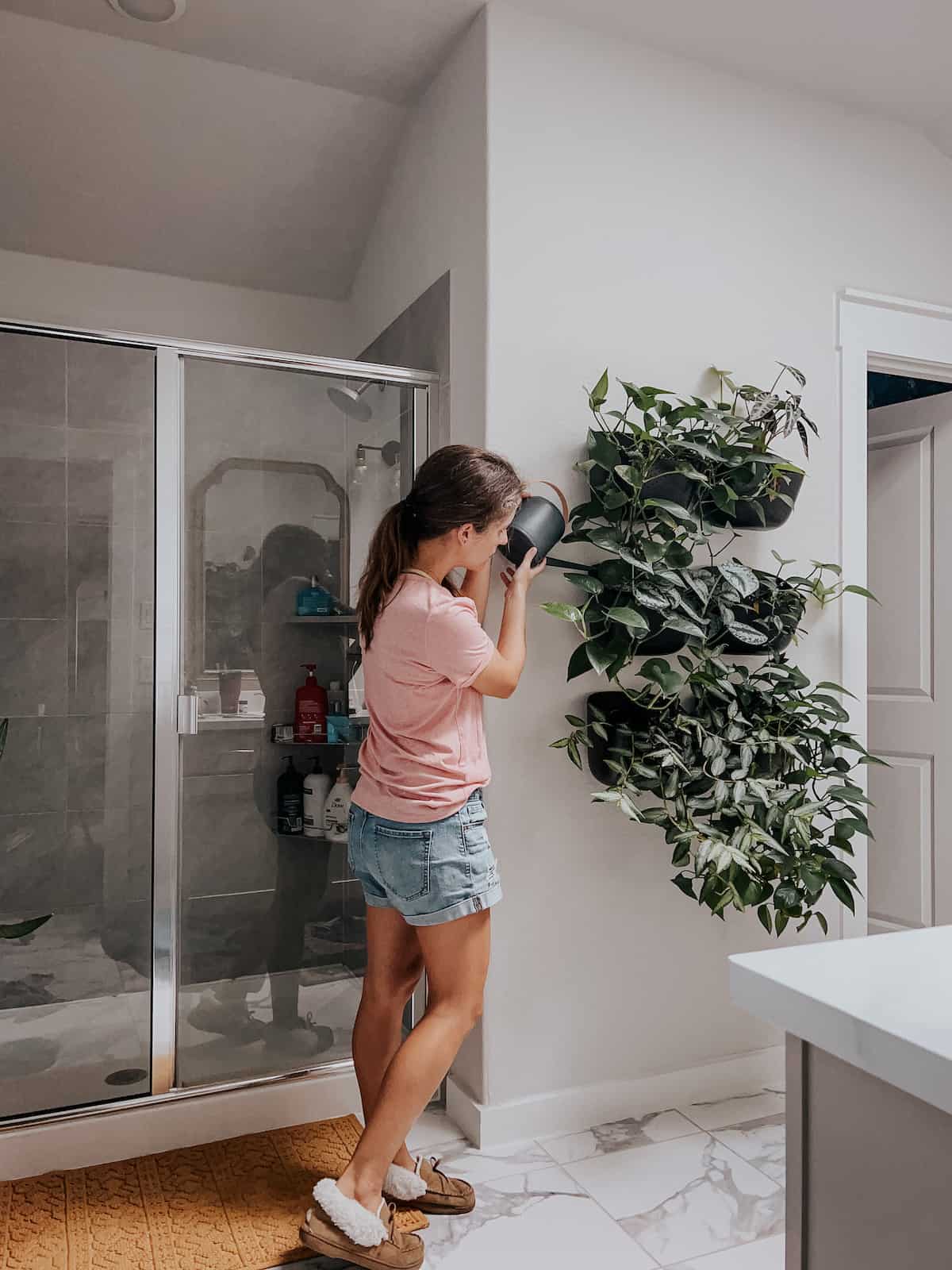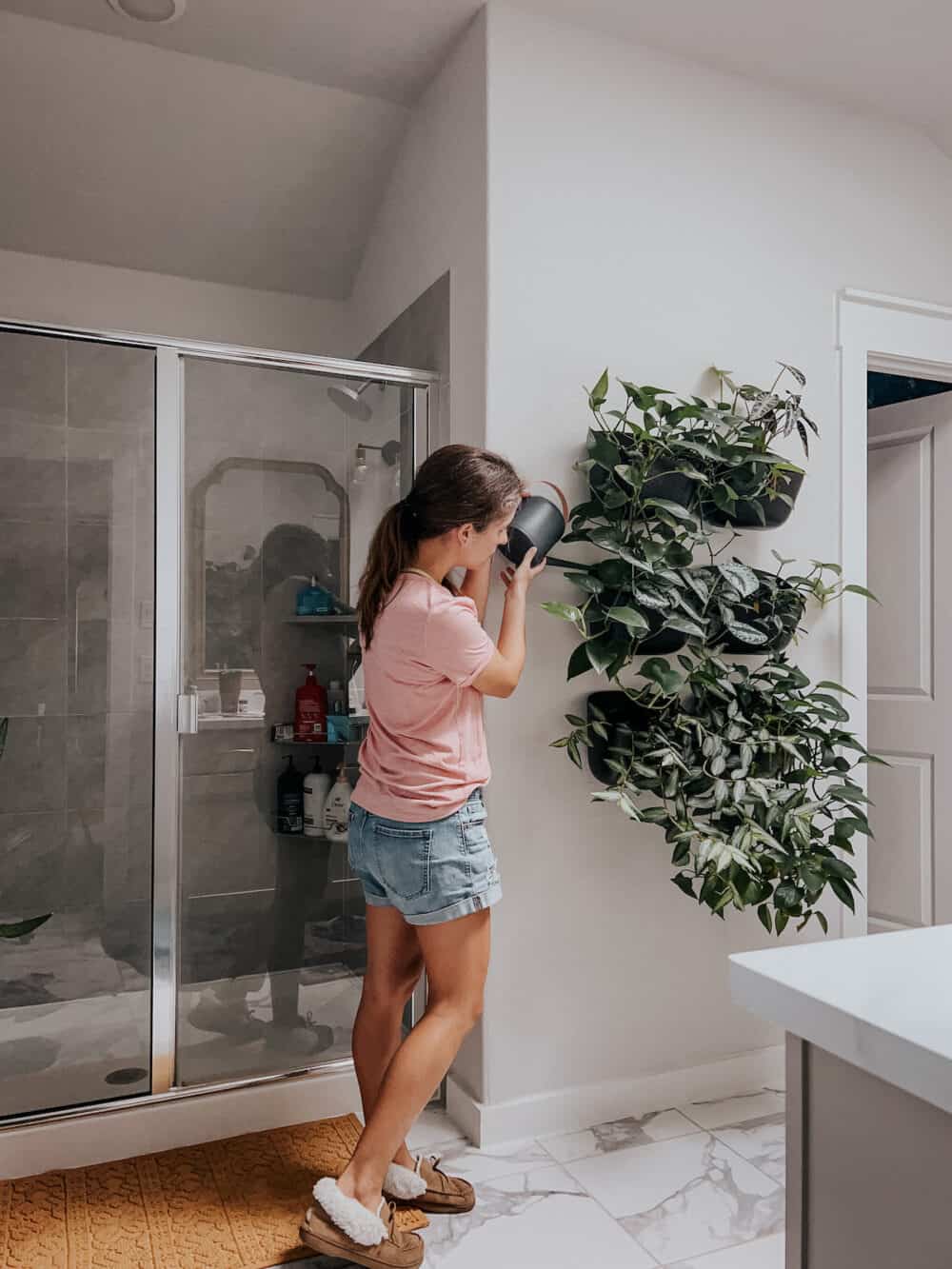 This is one of the very simplest ways to get a really lush and beautiful plant wall. And, it's totally customizable! I used 6 of these Wallygrow planters for the plant wall in our bathroom, but you can do more or less depending on the look you're going for! I've considered using these in about a dozen other places in our house.
The best thing about these is they take minutes to install. They come with two screws and all you have to do is screw the mount on the wall and slip the planter right on top. You can remove them to water (but you don't have to), and my plants have really thrived in them.
If you want more details on these, click here for the full blog post.
If you're looking for a different style of wall planter, I've got you covered there, too!
Wall Planters

Idea #2: Plant clips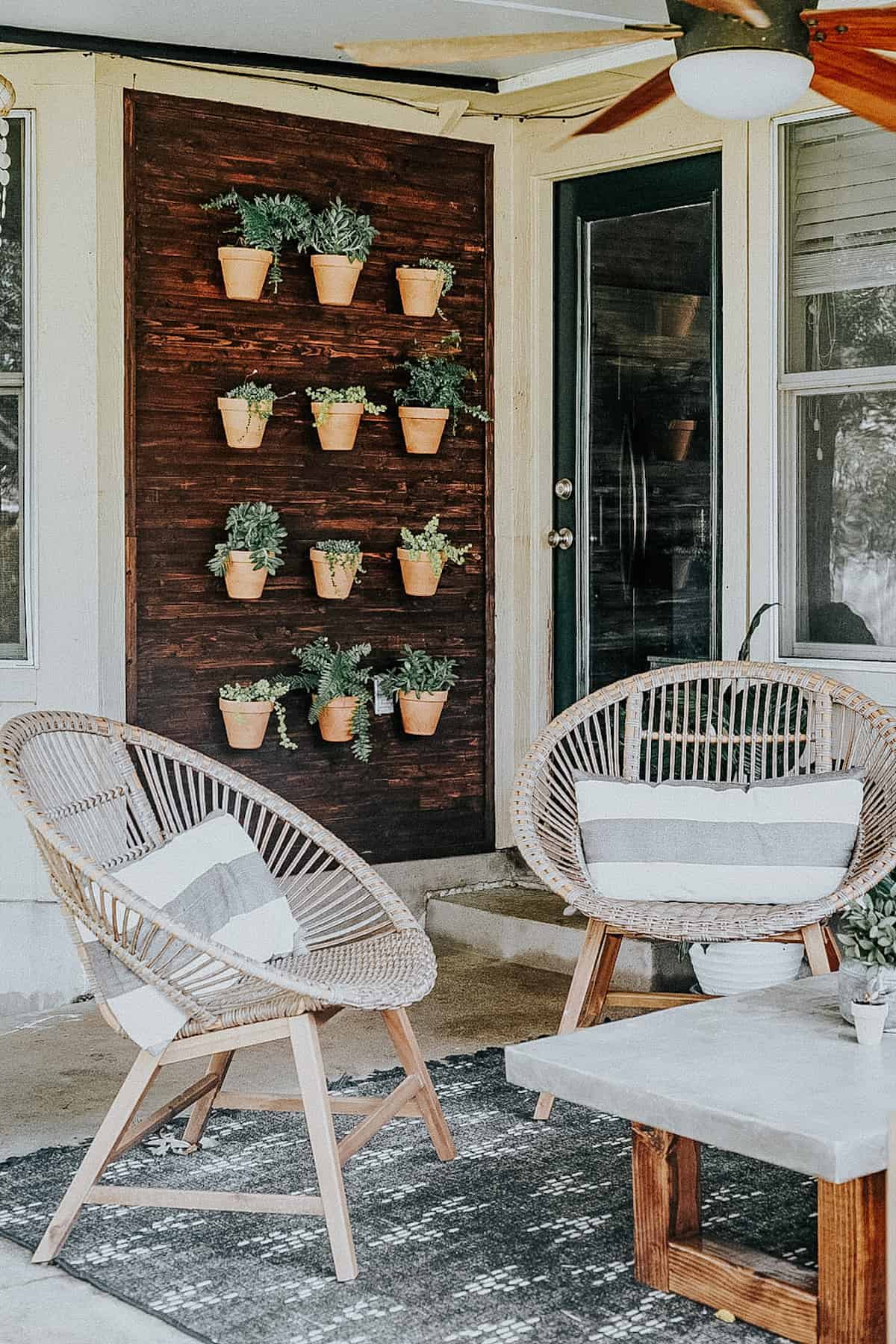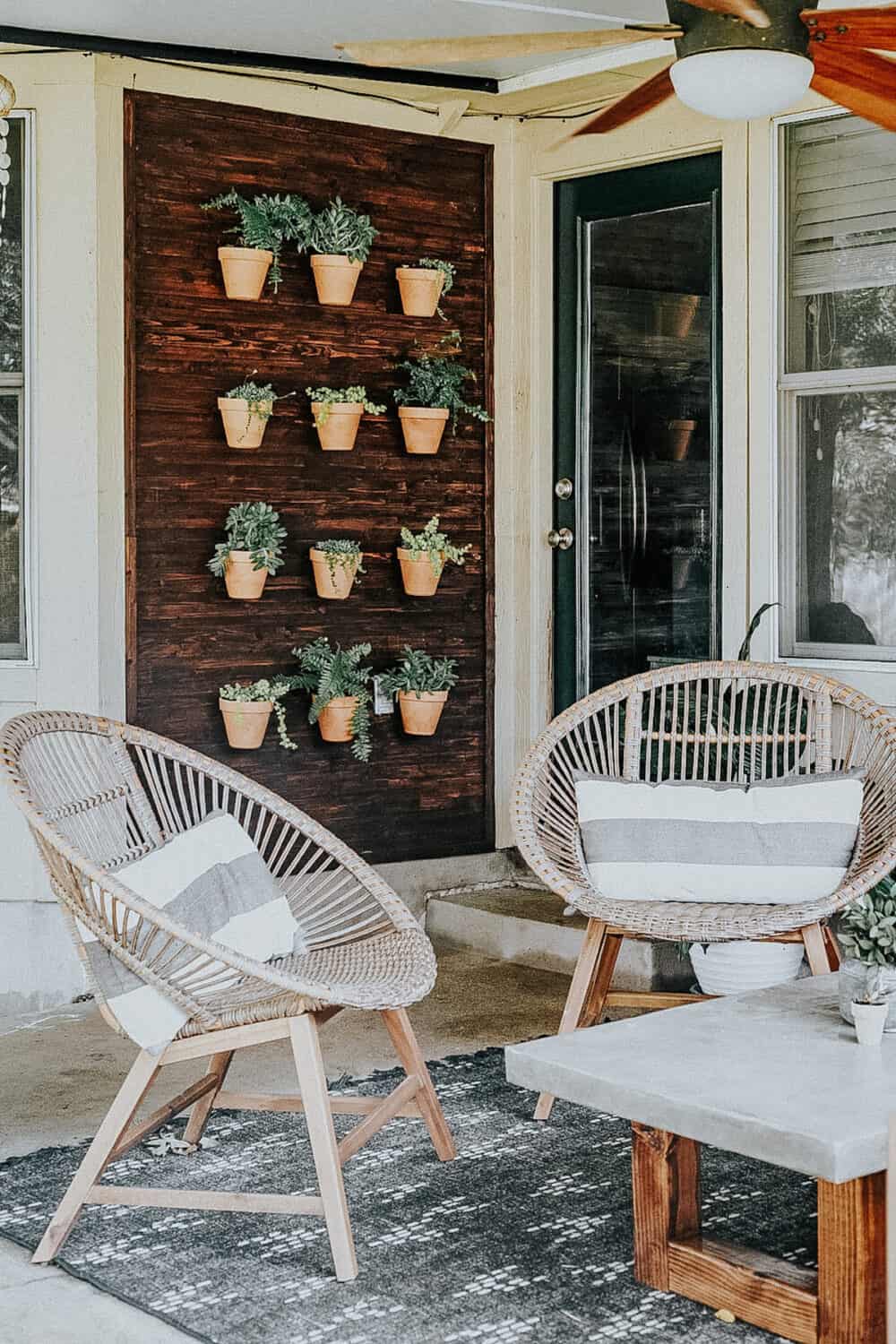 I've only used these for outdoor plant walls but I feel like they'd make a great indoor plant feature wall, too! These simple little metal plant clips hook right on to the lip of terra cotta planters (and any other planter with a similar lip), and they're a really cute and minimal way to hang some plants on your wall!
This is a fun alternative to buying wall planters because you can really get creative with the wall behind it. Add a wood feature wall, put up some shiplap, or even add a faux brick wall! How gorgeous would that look?! This is plant wall idea that can really be used indoors or outdoors, and it'll make a big impact no matter where it is.
These are the plant clips I've used in the past. But, there are a lot of other similar plant holders for the walls out there. Here's a quick roundup of some options for you:
Plant Clips & Hangers

Idea #3: Propagation tubes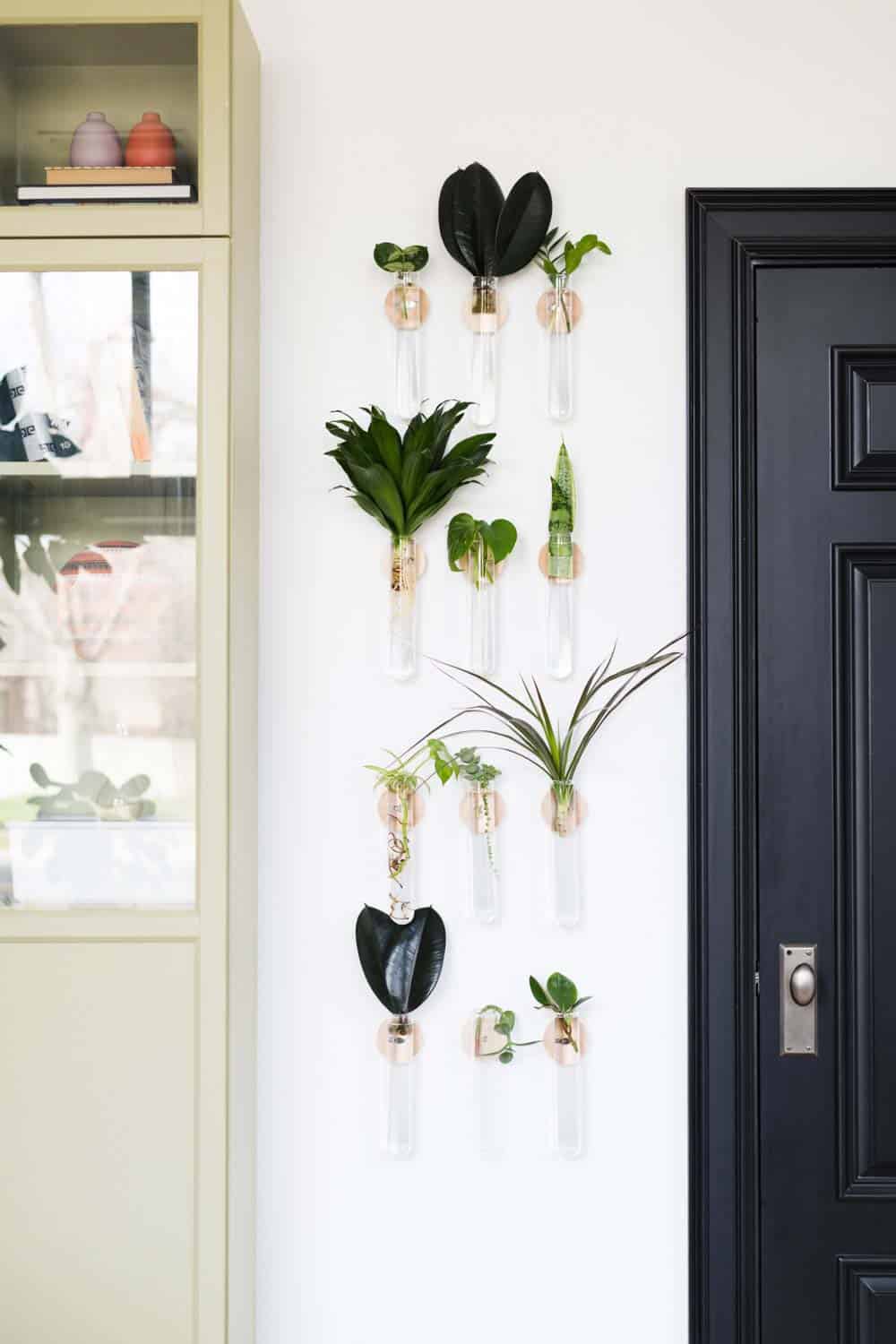 via Vintage Revivals
I have long loved this idea from Mandi at Vintage Revivals and have even scoped out a few spots in my home that I could try something similar! If you have a ton of plant babies and love to propagate them to gift to friends and family (or just make more plants for yourself), this is a great idea for you!
This is perfect for a small wall that gets great light and needs a little bit of interest. It's a really unique display that is sure to add a ton to the space, and I love how functional it is. I mean, who doesn't want to constantly be growing new versions of their favorite plants?!
Click here for the full tutorial for this propagation wall!
Idea #4: Shelves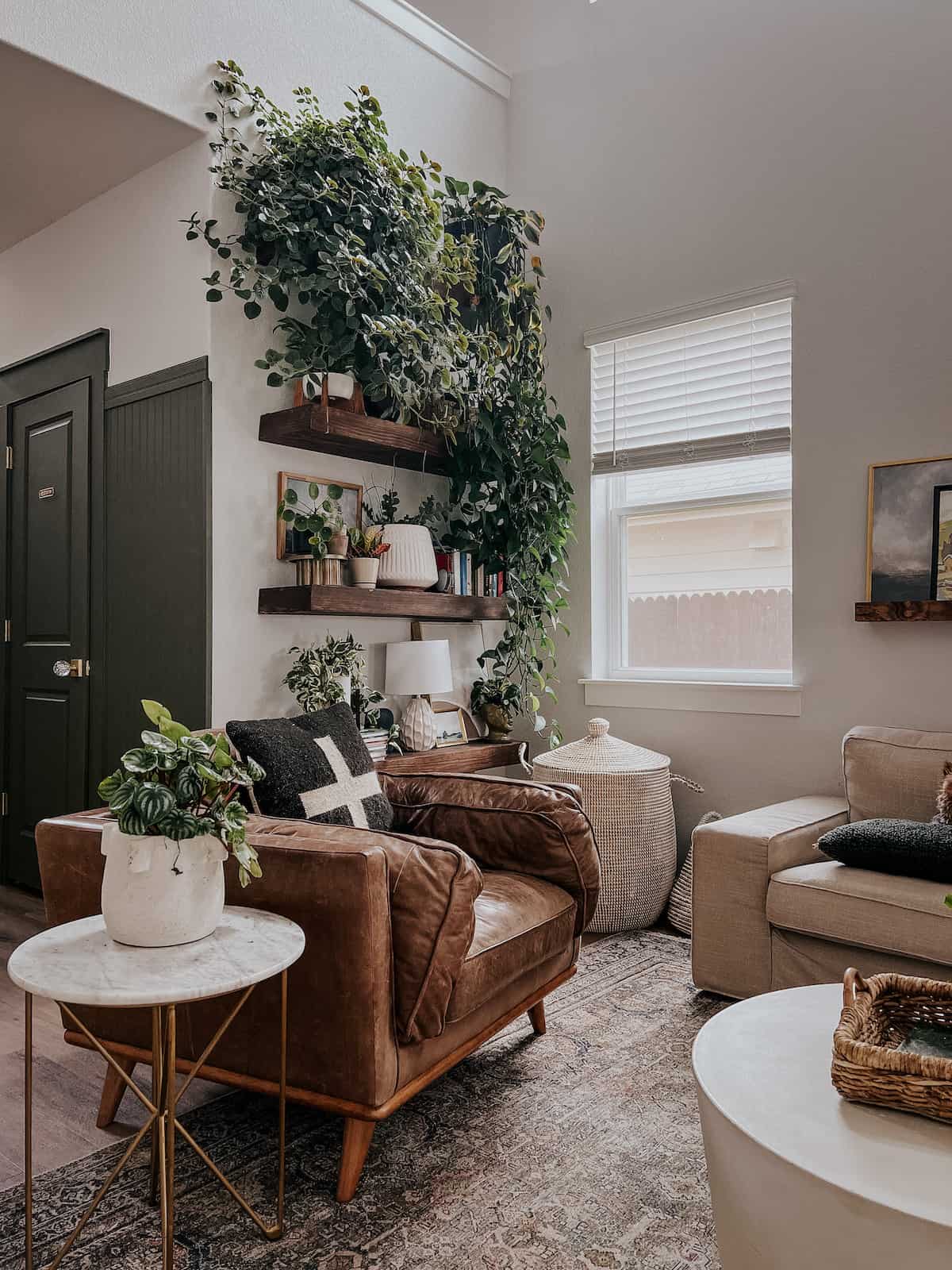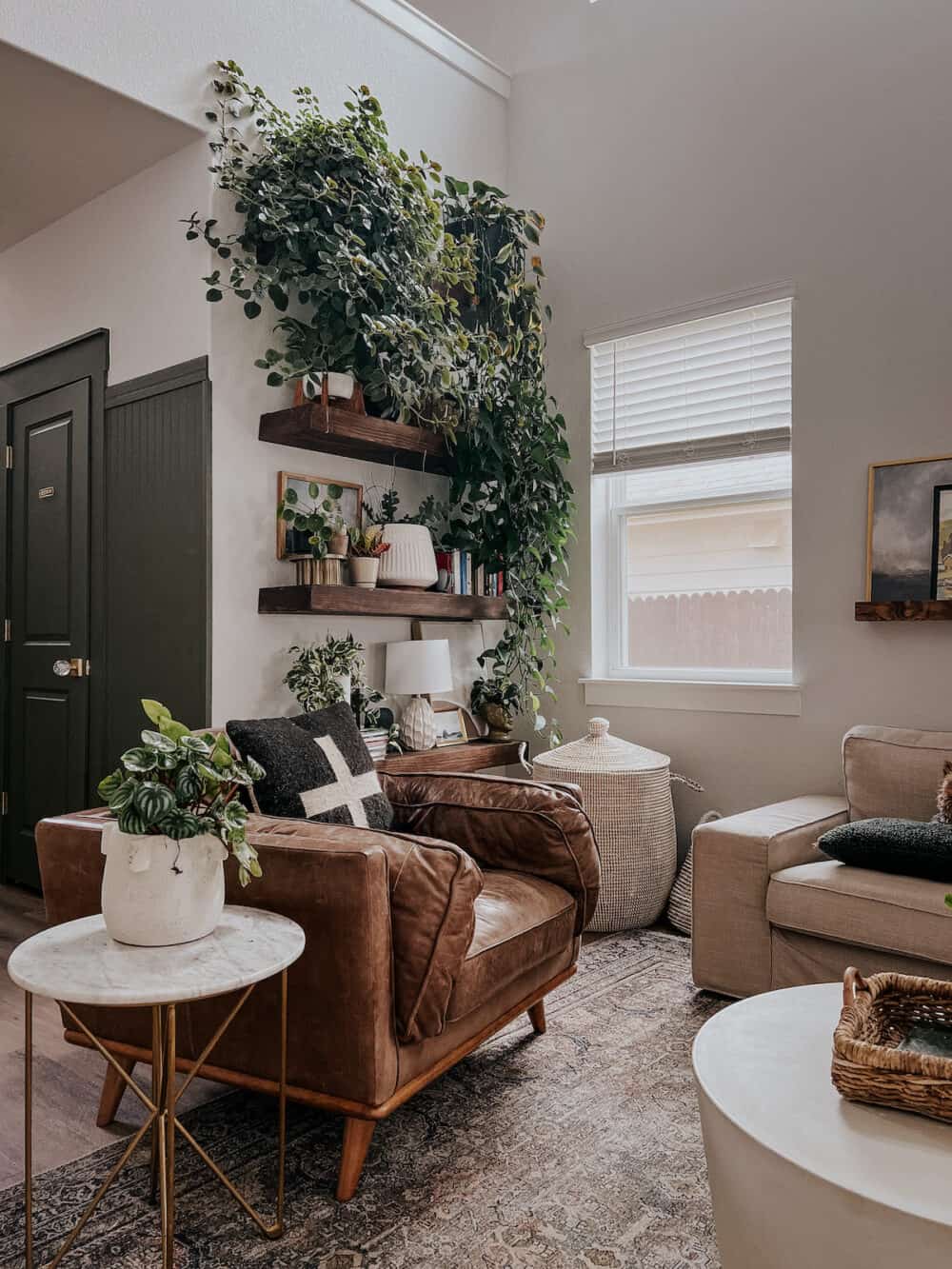 This is my faaaaaaavorite way to display plants. All you have to do is fill a wall up with shelves, then load 'em up with plants! It's so simple and versatile, and it can be done in any home, on just about any budget! You can make your own shelves or buy pre-made shelves. You can fill the wall with the shelves, or you could hang shelves up towards the ceiling and let the plants drape down.
Basically, the sky's the limit when it comes to plant shelves and creating a plant wall with them. The biggest thing to keep in mind (with this and any plant wall) is to make sure you set your shelves up in a space that will get plenty of natural light!
Click here for the full tutorial of how I made our plant shelves.
Idea #5: plant pockets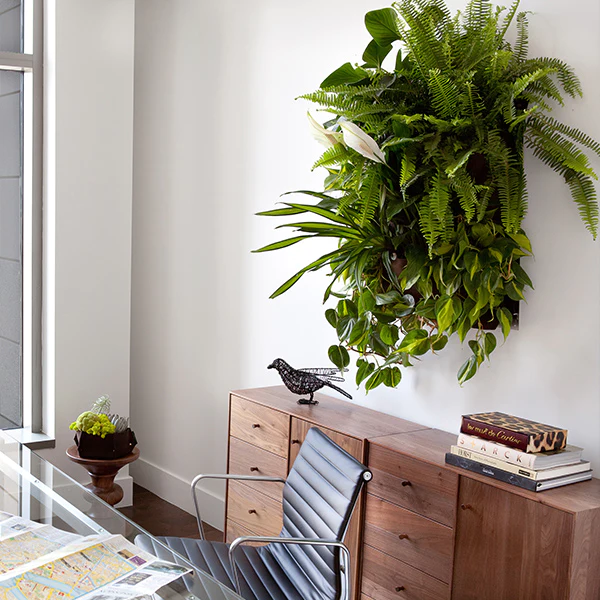 via WallyGrow
This is another option from WallyGrow, and – oh my goodness – isn't it good?! I've long admired these plant pockets, ever since I saw them in this cozy home. It makes such a great impact, and it's a really great way to prioritize the plants. You basically can't see anything else, which really puts the focus on the gorgeous greenery!
It won't surprise you to hear that I am also considering these guys for a few different spots in our house. Because you can't have enough plant walls, if you ask me. They come in a ton of different sizes, so it's really customizable to your needs. You can grab a small version here, and there's a giant one here. Or, you can click here to see ALL of the sizes!
Idea #6: Indoor trellis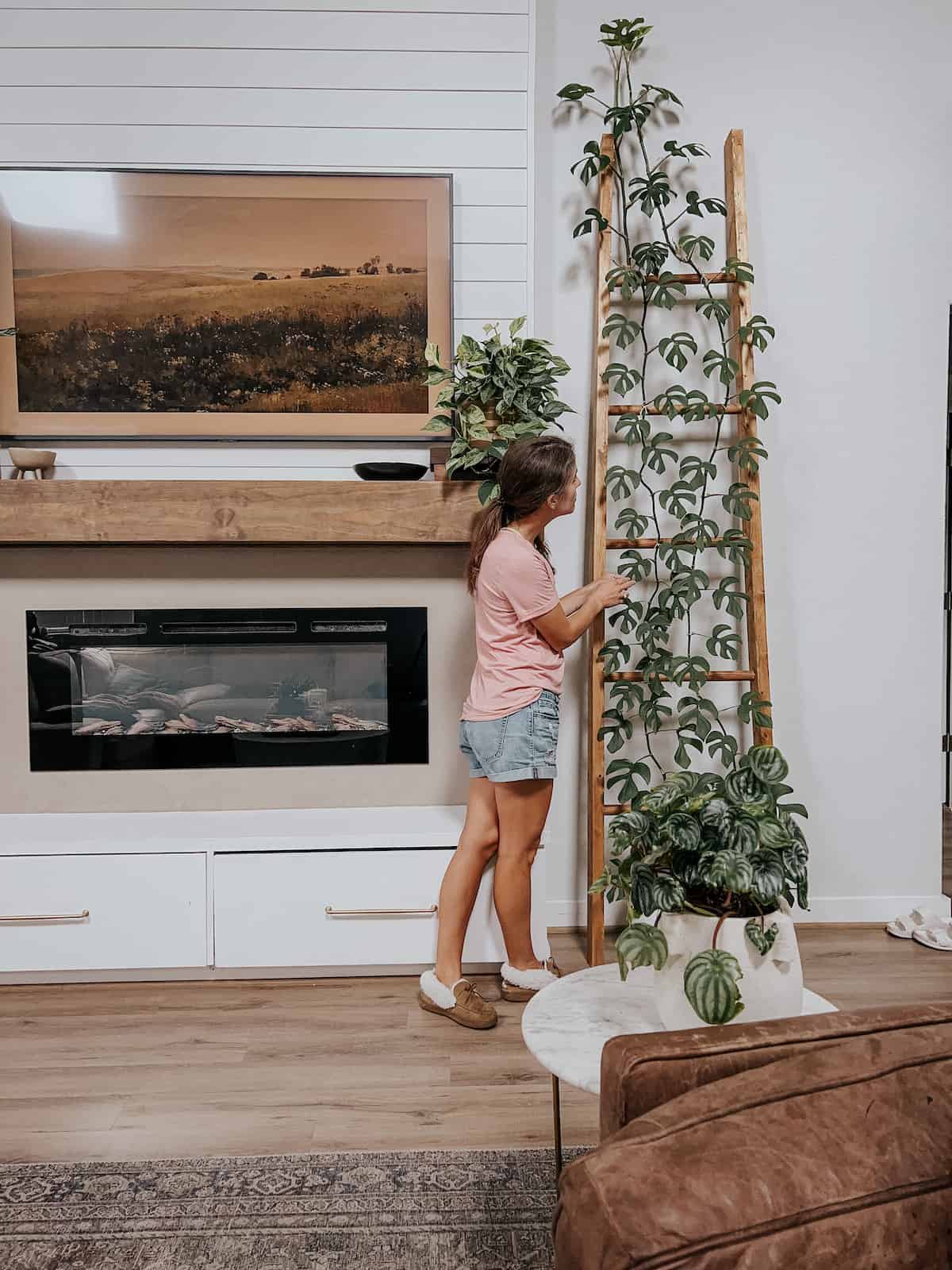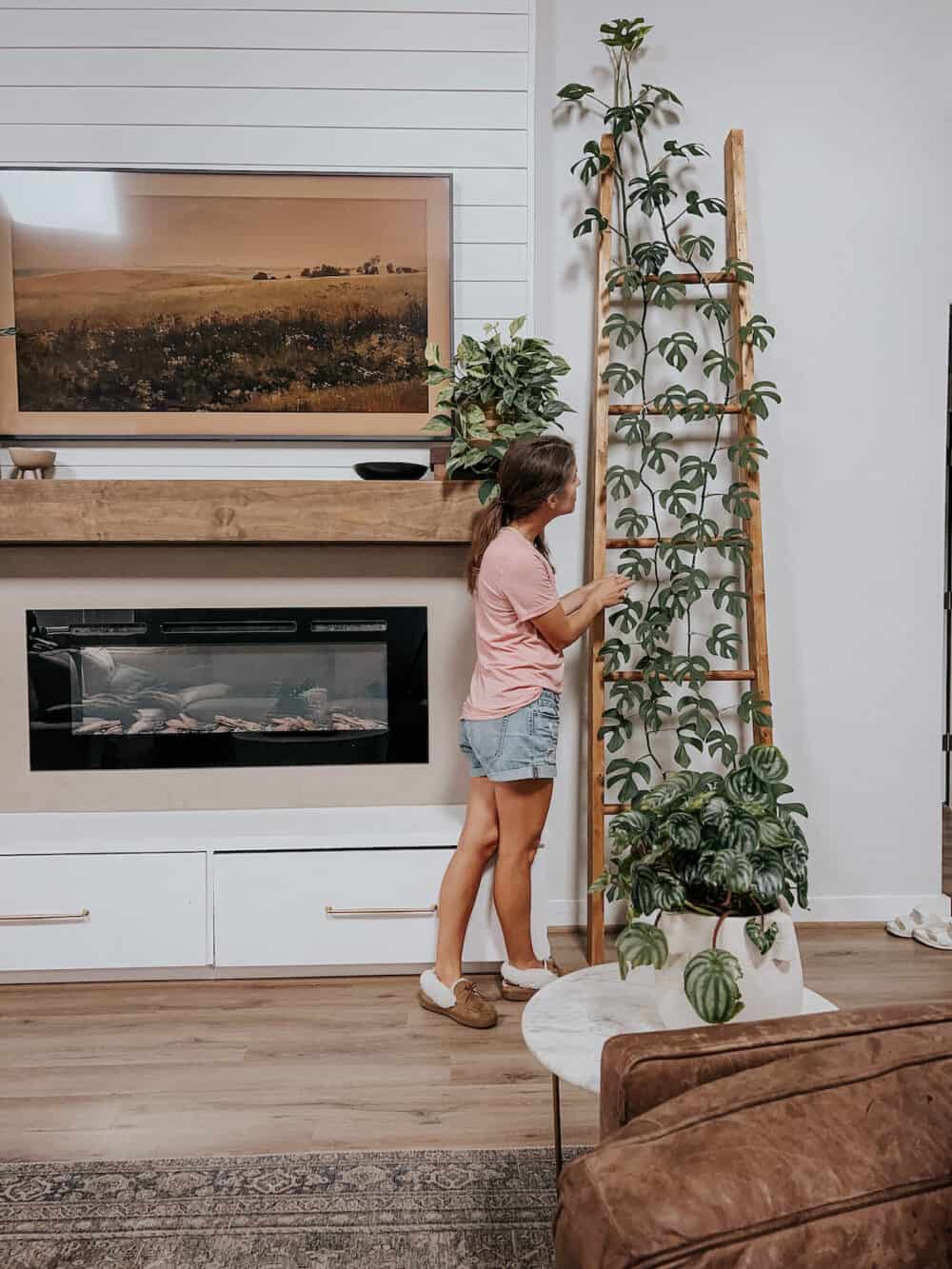 Have a vining plant? Why not let it grow up a GIANT trellis and make a feature out of it?! Our Rhaphidophora Tetrasperma is my favorite plant, and I love watching it grow up the 8′ tall trellis in our living room.
This was a really easy project to build (it just took a couple of hours!), and it makes a huge statement in whatever space it is in. There are other ways to do it, of course – I'll link a few below! But, the idea is to really embrace a large and climbing plant and let it be the star of the show!
Click here for the indoor plant trellis tutorial.
Indoor Plant Trellis Options

Idea #7: plant window shelf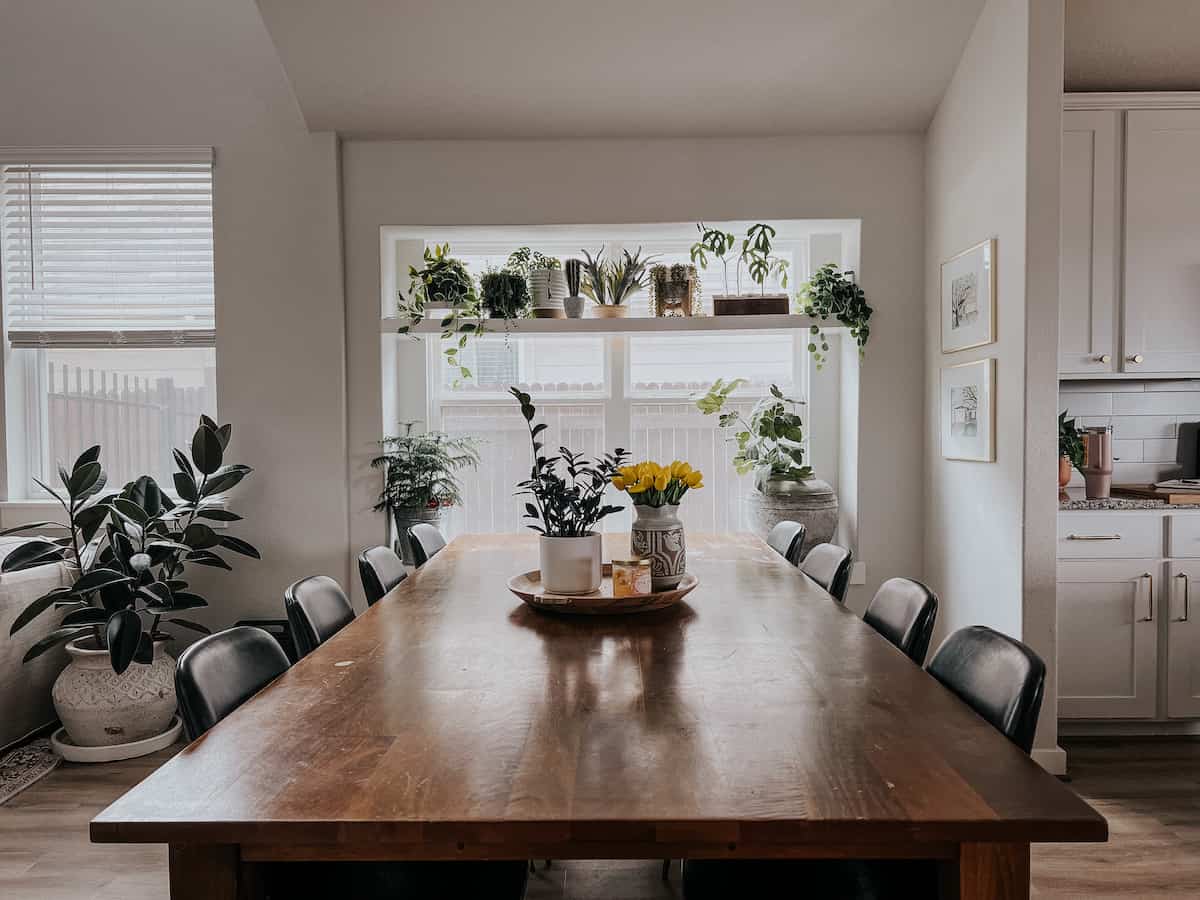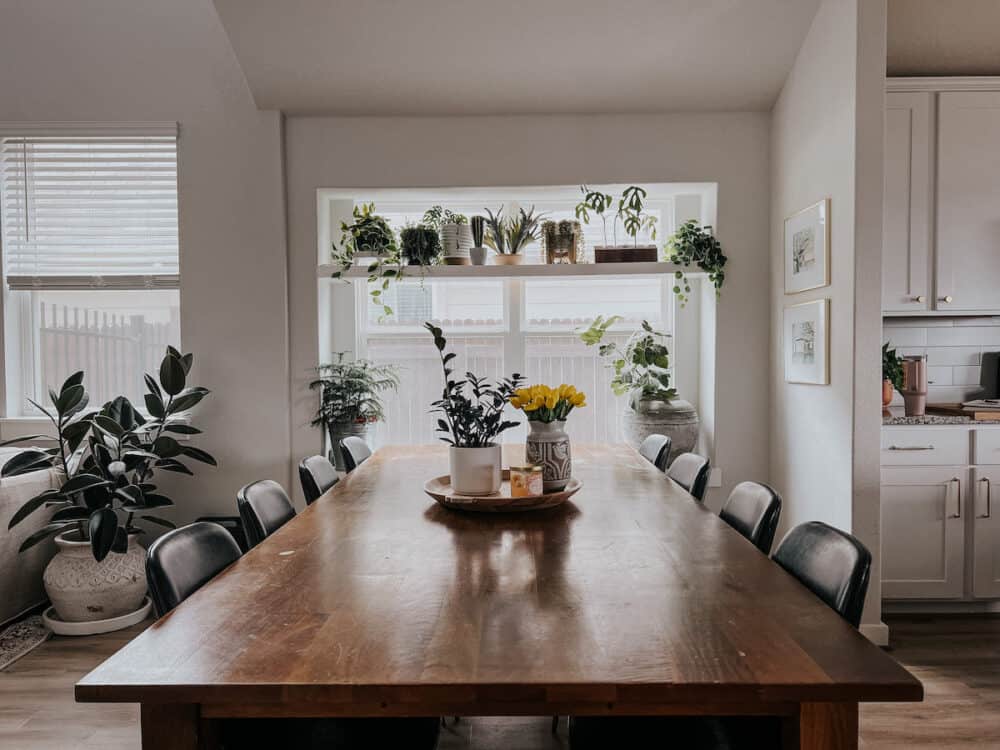 And finally, one of the plant wall ideas I'm most proud of – a big ol' window plant shelf! We have this really beautiful deep window in our house and I embraced all the natural light with a built-in shelf to hold all of our plants. I love that it gives me all of this extra space to display our plants, and they love the sunlight streaming in all day.
This is a slightly more complex DIY, but it's nothing too difficult! You can easily modify the plans for a more shallow window, too!
Click here for the full DIY tutorial.
And that's it! Seven simple and beautiful plant wall ideas! I hope this post gives you a little bit of inspiration to try something new…I know it's got me thinking about ways I can incorporate more plants into my house.
Because goodness knows I don't have enough yet.
Other plant posts & Tips