It's hard to believe it, but 2018 is rapidly coming to a close. Each year, I like to write a post reflecting on the projects we completed and all that we accomplished throughout the year. It's always fun to remember what happened each year, but it's also a great way for you to catch up with anything you may have missed!
Way back in January, I laid out our goals for the house – let's start by checking in to see how we did.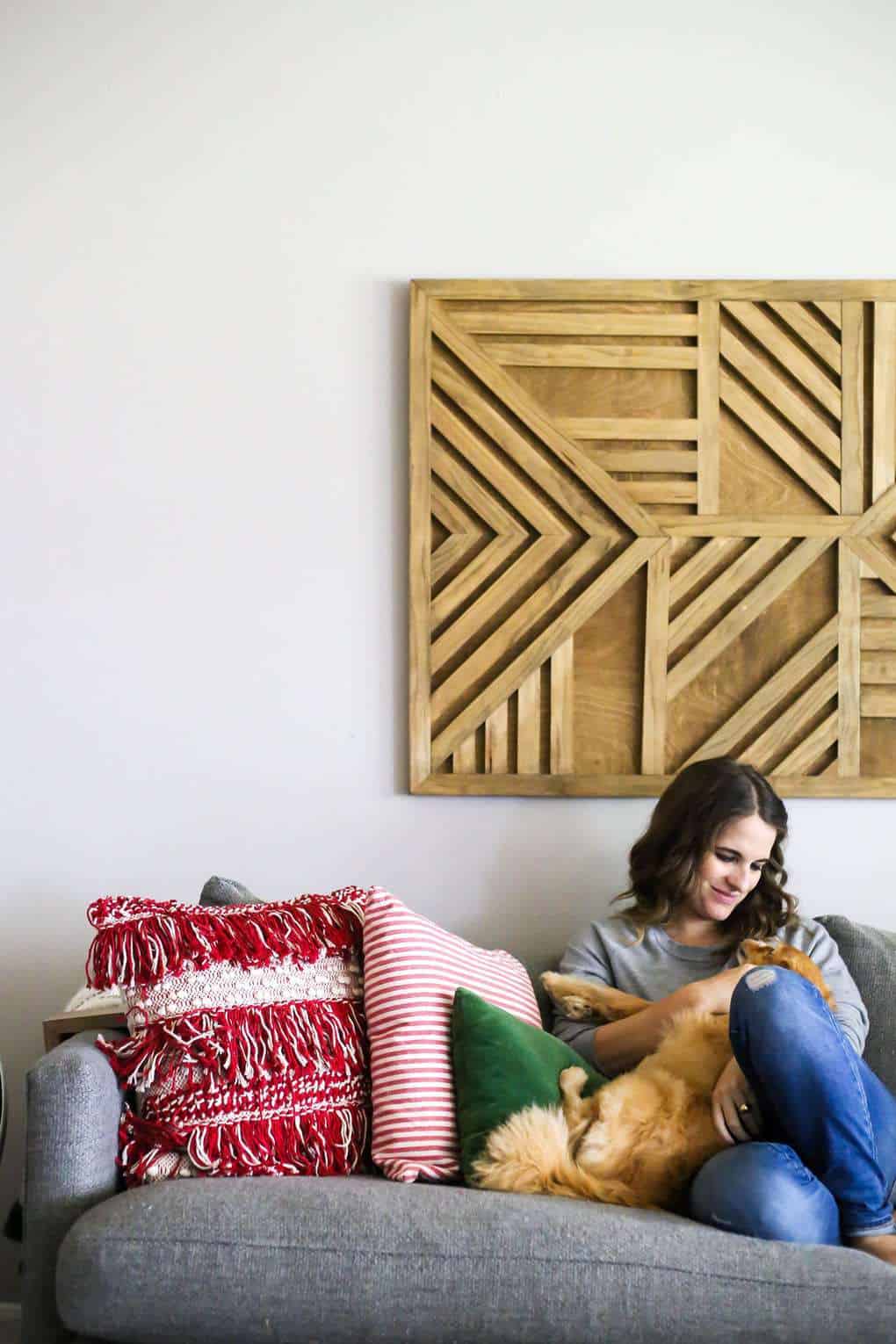 2018 Goals:
Jackson's bedroom: It's more or less done! We still have a few lingering to-do's, but I can call this one complete. You can see my latest post about his room here – I still haven't done a full reveal, though!
The garage/workshop: It's definitely not complete, but we made a lot of progress! We added tons of wall storage and made things function a little better, but there's still a lot of things we want to do.
The fireplace: Done! You can see the full reveal of our big fireplace makeover here, and I think it might be my favorite project we've done in this house so far.
The kitchen backsplash: We tackled this project during the One Room Challenge, and I'm so glad we got it done. The kitchen looks so different now – much brighter and cleaner.
Replace most of the lighting: I'd say we did okay here. We replaced the lighting in the boy's rooms, the living room, and the dining room. We still have quite a few light fixtures that we want to replace, and it'll happen eventually.
Build a dining nook: Big fat check! We built a gorgeous bay window bench to complete our dining room renovation, and it's the best spot in the house to hang out.
I'll be sharing our goals for 2019 once the new year starts, but you can go ahead and get excited because there are some fun projects on the list! But, without further ado, here are 7 more things that we accomplished in 2018.
7 Things We Did in 2018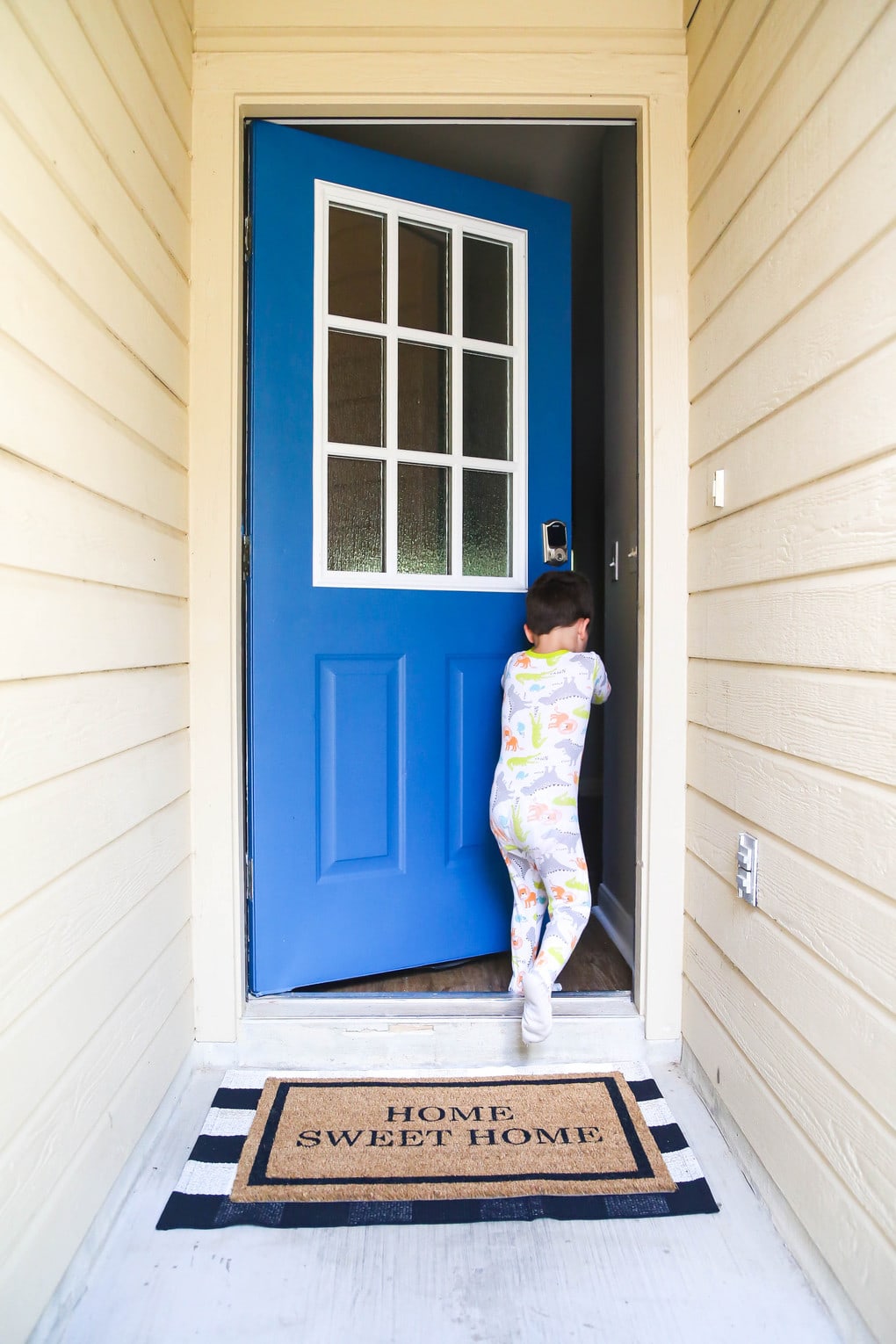 1. We added a window to our front door. This project has changed the entire feel of our home – there's very little natural light in the main living spaces, and adding this little window made a surprisingly huge difference. I can't believe I never knew this was a possibility before we did this project, and I love to proudly tell people we added the window when they compliment our gorgeous front door!
2. We completed our family. Maybe not home related, but the most important thing we accomplished in 2018 was creating a human! Grant was born in August and we regularly comment on how wonderful it is that our family now feels whole. Having two kids has been challenging and rewarding and exhausting and wonderful all at the same time, and I'm loving every single second.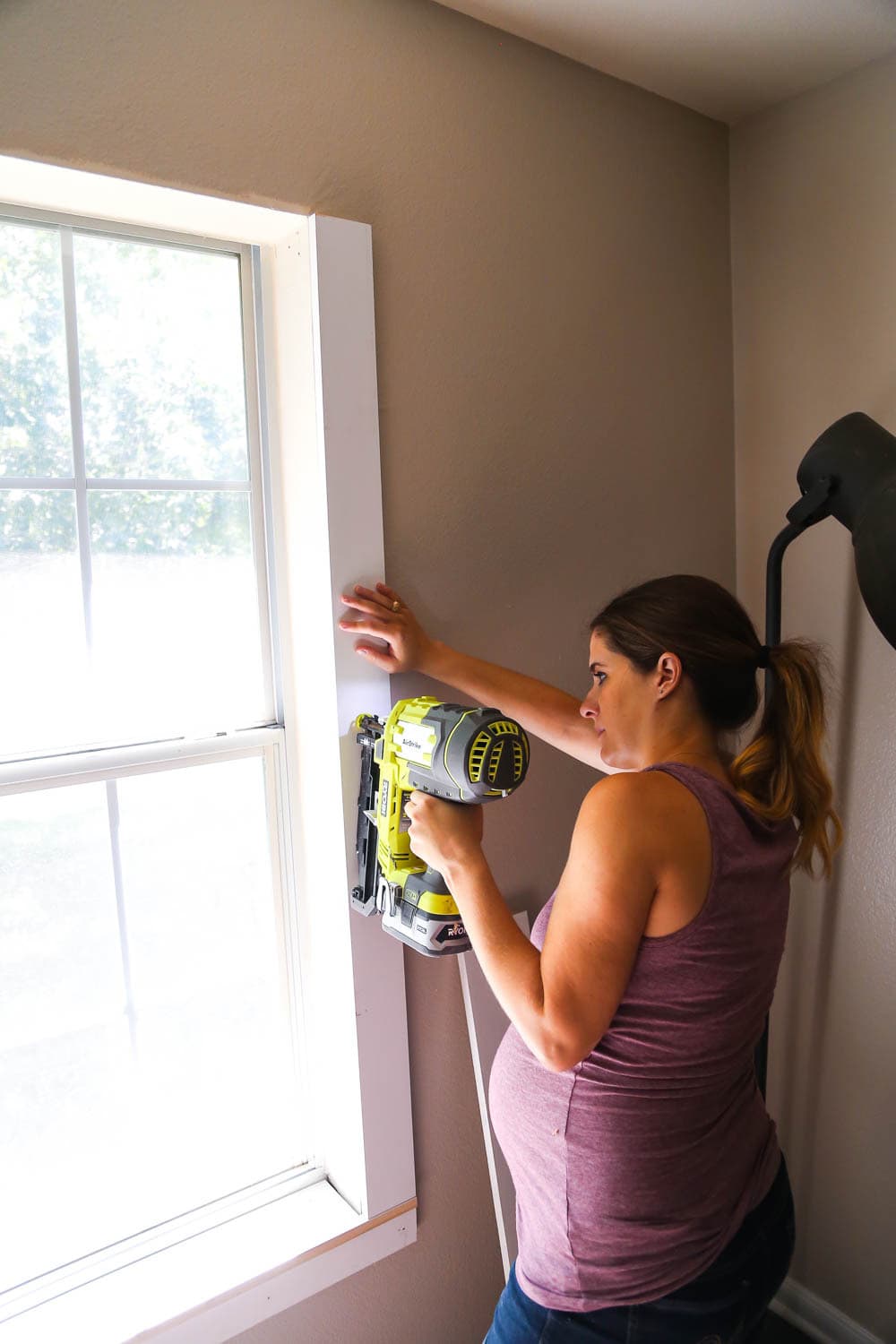 3. We trimmed some windows. This is a project I've always wanted to do and now I know it's totally worth the effort. I can't believe how much more presence our windows have with some simple trim, and I'm hoping that we'll soon be able to trim out all of the rest of them, too! There aren't many windows in our home, so we've actually only got 5 more to go before they're all trimmed out – I think that's totally manageable in 2019, right?!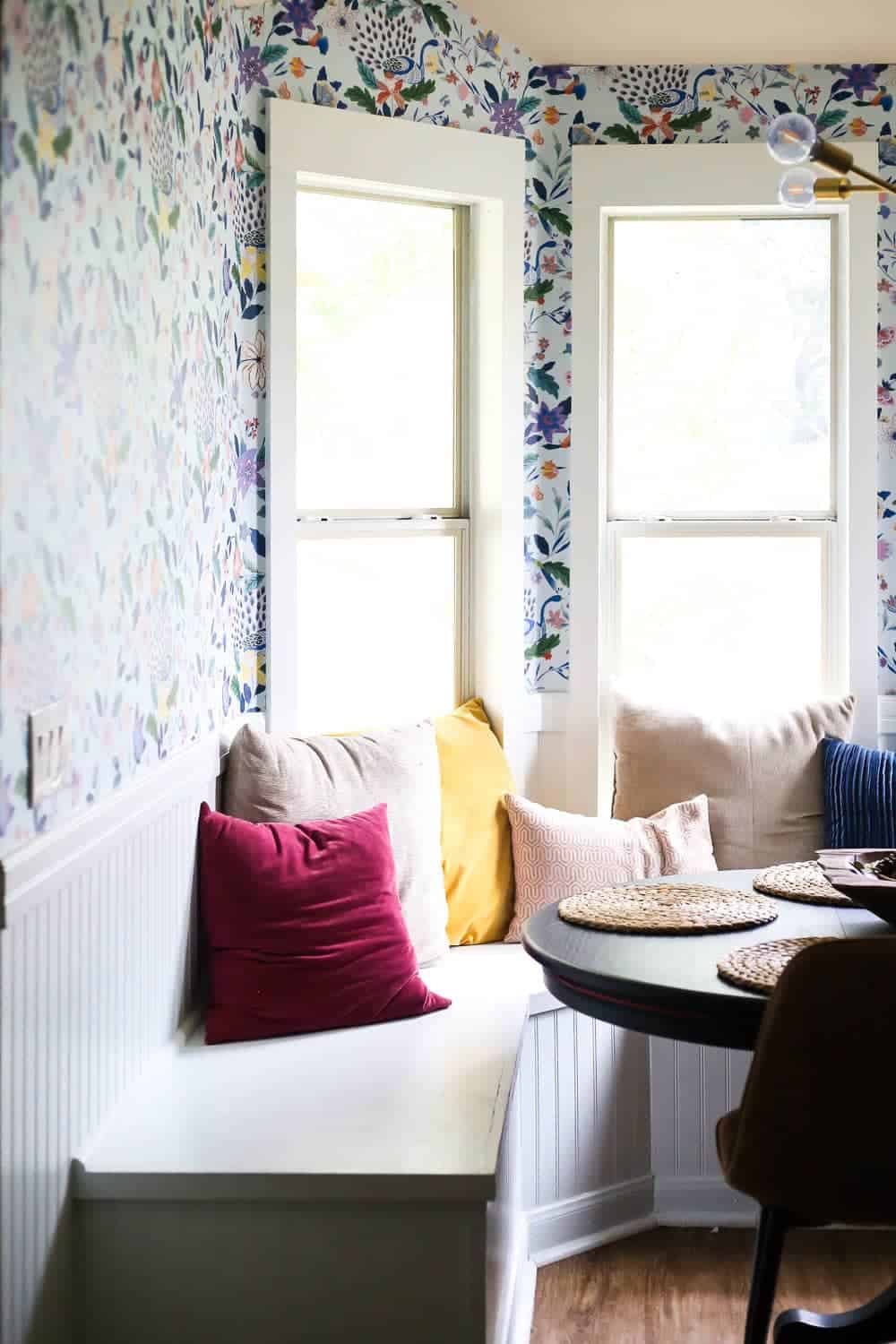 4. We tried wallpaper for the first time. I seem to have a habit of going big when I'm trying techniques or materials that I've never used before, and wallpaper was no exception. We installed it in a room with tons of corners, windows, and weirdness – it definitely wasn't the easiest project we've ever done, but it was oh so worth it.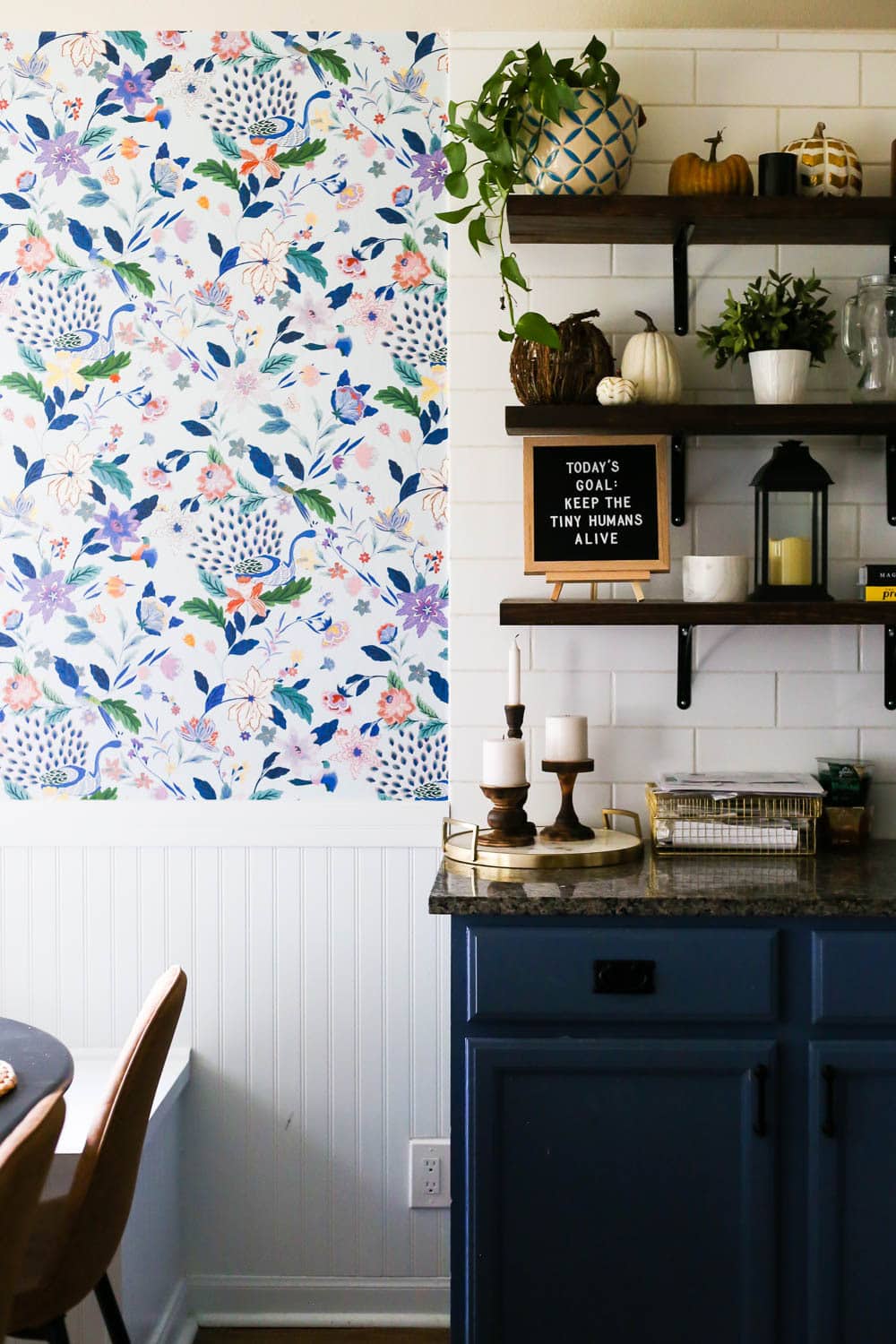 5. We totally transformed our dining nook. We love hosting friends and family, and the limited space to do that has been hands down the most difficult part of living in a smaller home. When we moved into this home, the dining nook was not functional for hosting at all – you could squeeze four people in there if you really tried, but that was it. We renovated it and added a bench, and now we can comfortably fit 6 people at the table – 8 if we're just playing a game or something and don't mind squeezing!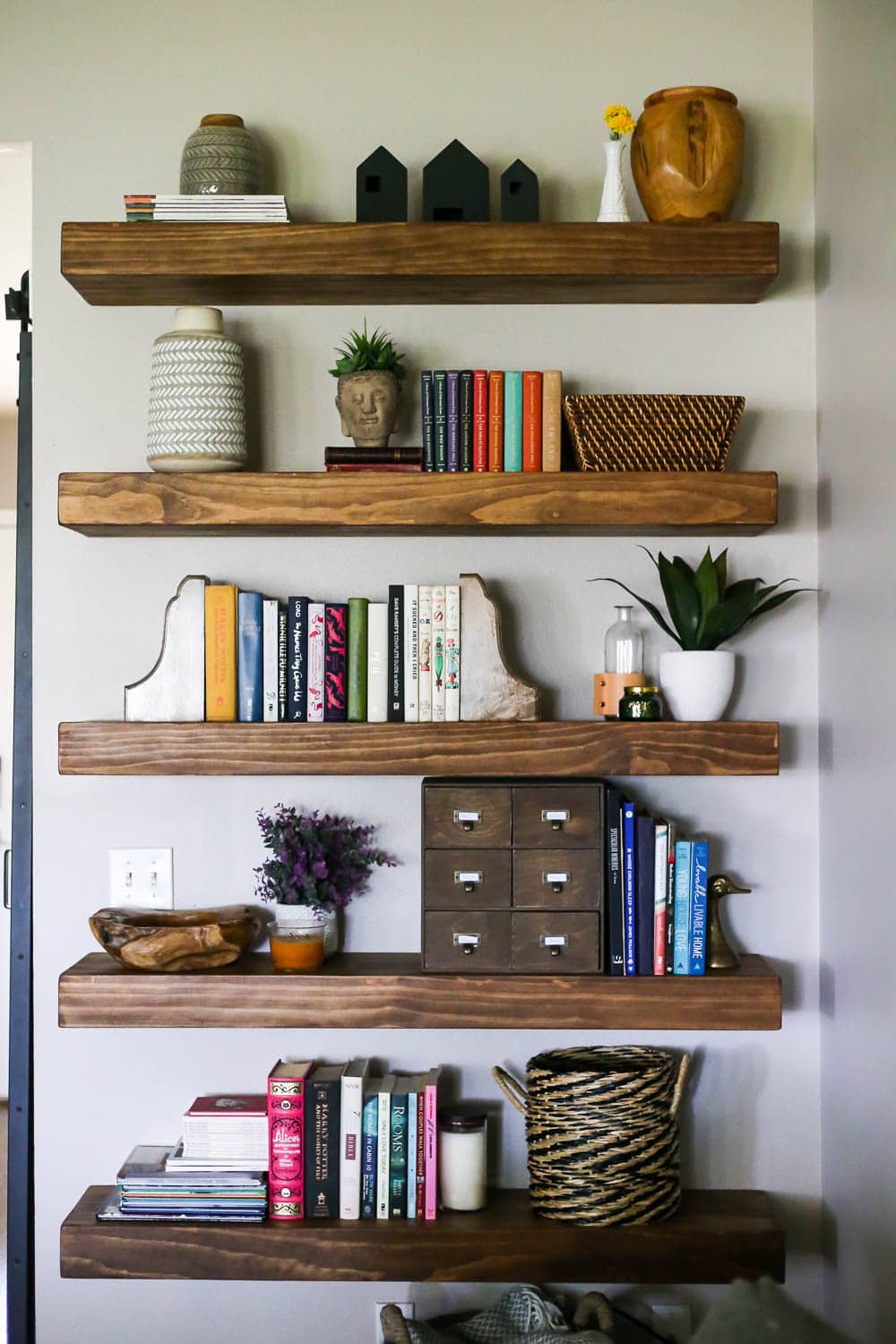 6. We added open shelving. This awkward little wall in our living room drove me a little nutty until we decided to add this shelving. But now, it seems intentional and beautiful and is one of my favorite spots to decorate! This was our first time building floating shelves like this, and I love how they turned out – they feel like they have always been there, and the room feels bigger and more open thanks to them.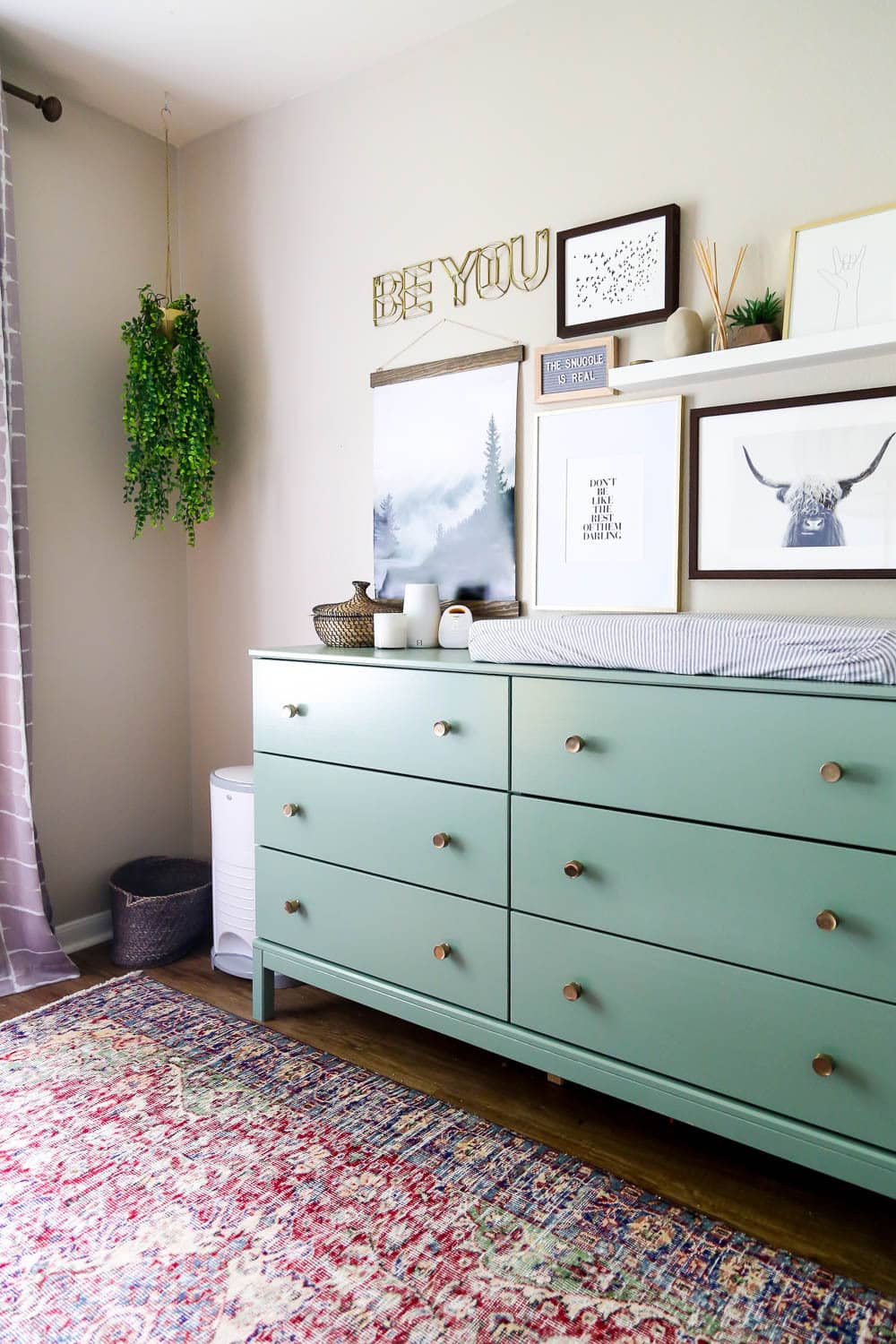 7. We designed a nursery, start to finish. At the beginning of this year, this room was completely empty, save for some random junk that we didn't have a home for yet. Now? It's a cozy, beautiful nursery and I can't get enough of hanging out in there. It's so satisfying to see a room totally transform like this, and it's a little crazy to think that just a few months ago it was a totally blank slate!
Our home came a long way in 2018, and I'm just so grateful for each and every one of who has been here to cheer us on and watch our progress. I hope we've given you some ideas and inspiration over the past 12 months, and I can't wait to dive back into projects in the new year!
I'm officially signing off for 2018 to go enjoy my family and the rest of the Christmas season, but I'll see you back here in January to chat about our plans for next year!
Merry Christmas, friends!