Have you ever had a spot in your home that you really and truly love, but you're just dying to change it?
It doesn't happen to me often, but every once in a while I get the itch to change something up, even though I really do think it's pretty and works perfectly fine.
I'm fickle like that.
If you subscribe to my newsletter or follow me on Facebook, then you've probably heard me say over the last few weeks that I'm considering doing something to change up the stencilled accent wall we have in our living room. I love the pattern of it so much, and it really is a gorgeous accent wall, but the more changes I make in this room the more I realize that it might not really be the best fit for our style.
Plus, sometimes you just need a change, right?!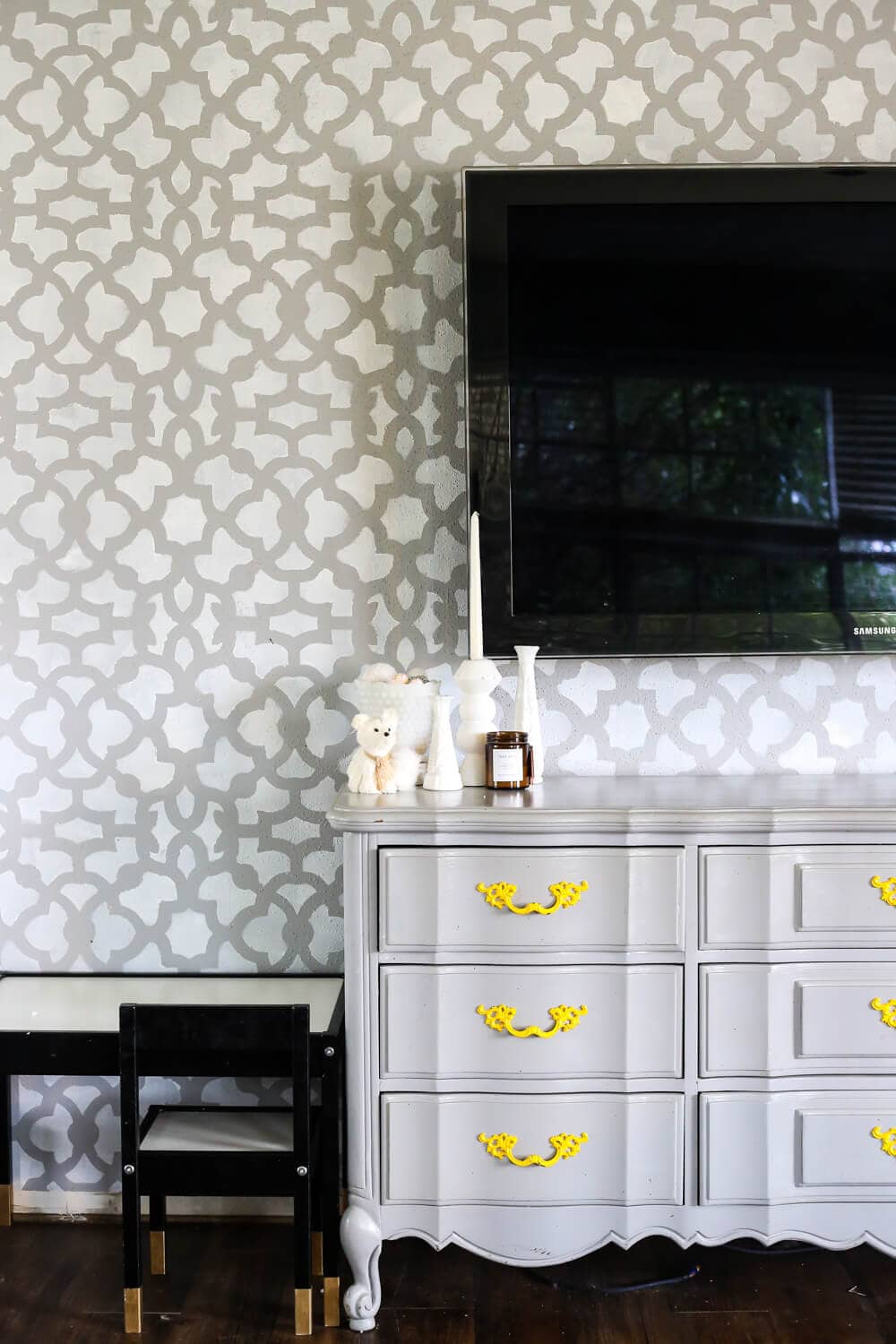 Corey and I have been going back and forth on options, and we're having a hard time really landing on the perfect choice. We want something unique but not too busy, textured but not too textured, and something that will flow with the rest of our plans for this room.
It's a tall order, but I'm sure we'll come up with something.
When I mentioned this in my newsletter a few weeks ago, I got several email from people with comments and suggestions, so I thought it would be fun to do a little crowdsourcing today and get your help. Y'all always have awesome ideas, so maybe you can help me actually make a dang decision.
I'm sharing a few of my favorite ideas and inspiration below, but we're not set on anything – I'm open to any ideas, so please feel free to drop a link in the comments if you've got a thought for us.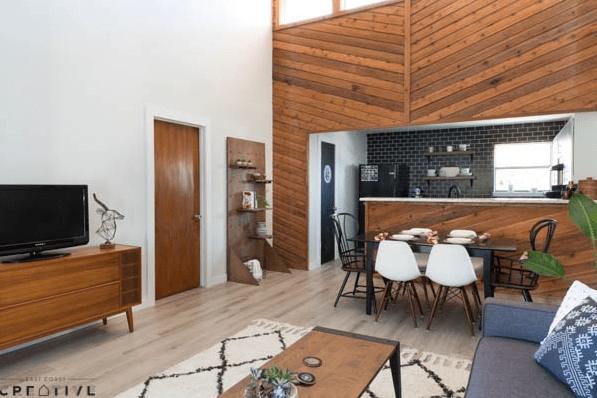 This is the photo that inspired this post and a ton of emails from you guys about how awesome it would look in our house. It's what really got me thinking a little more seriously about switching up the stenciled wall and doing something a little more fitting for our current style. I love the natural wood look, and I adore the angled-but-not-too-angled look. We're doing this on a wall that is already angled, so it would be fun to add even more interest to it with some diagonal boards.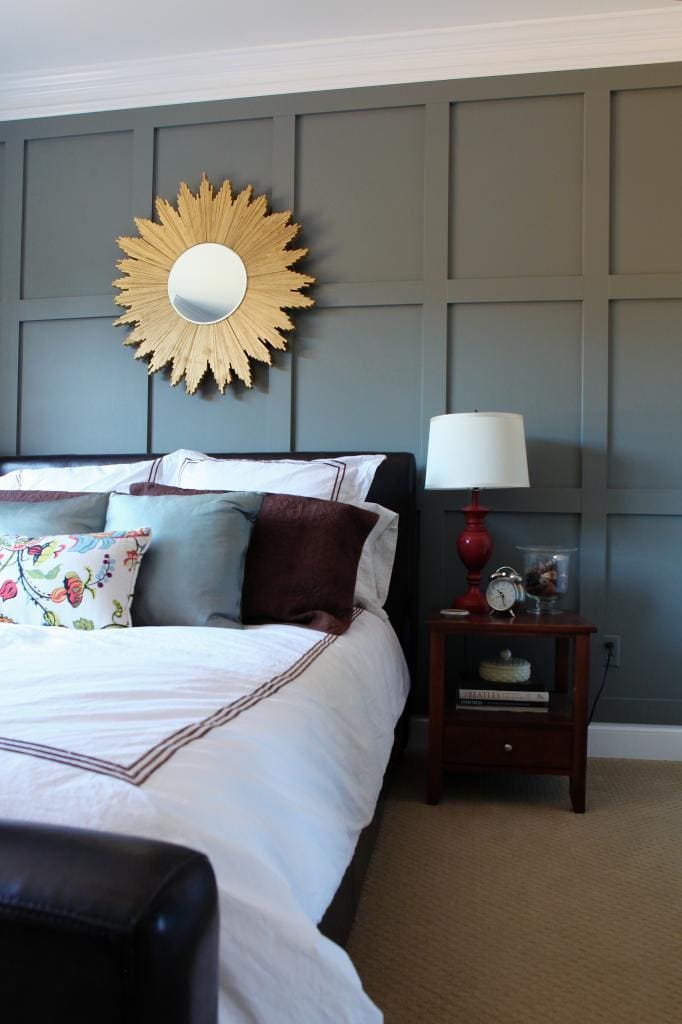 via Bower Power Blog
I am a huge fan of the classic square molding look. This is maybe a little too traditional for the feel we want in this room, but I think it we did it right it could look great. The issue I always run into with this sort of thing is that our walls are very textured, so I know it won't look quite as good in our house as it does in others'. I also don't really want to add a lot of color to this wall, so it would either be the same gray as the rest of the room or white, and I think that makes it a little less appealing to me.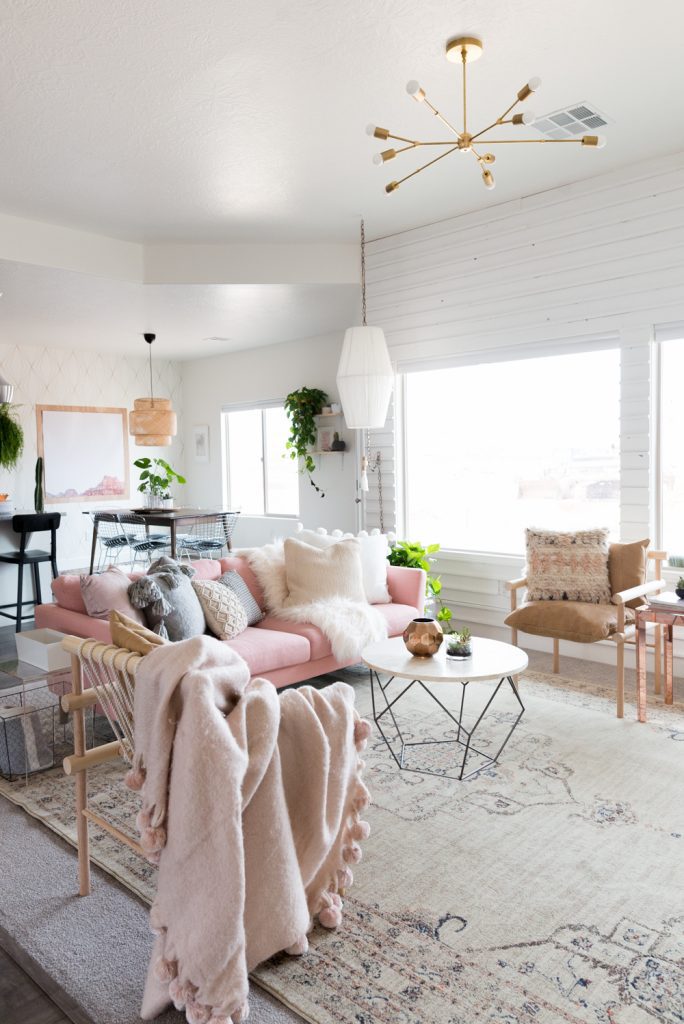 via Vintage Revivals
I originally really wanted to do a plain ol' shiplap wall, but Corey wasn't into it. I'm wondering if I could talk him into this option instead – it's a Scandinavian-style shiplap, which means it's got a much more textured feel to it with some boards sticking out from the wall. You've got to click through to really see the details, but it's such an interesting take on the usual wood-paneled wall.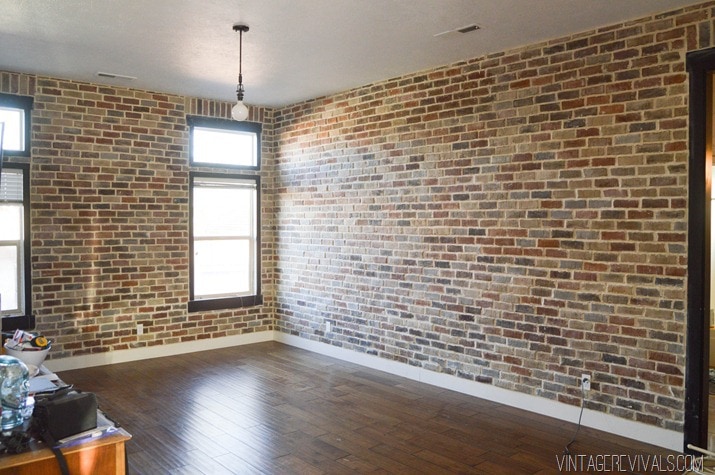 via Vintage Revivals
Mandi is seriously the queen of accent walls. I can't decide if brick really fits with the feel that we want for this room, but I love the look and Corey and I have always talked about adding a brick accent wall somewhere in our house. I love the texture and the rustic feel it adds, and it's something that you don't really see everywhere. If we don't do this in the living room, I definitely think we'll end up finding somewhere else to do it…maybe someday when we have another nursery in the house?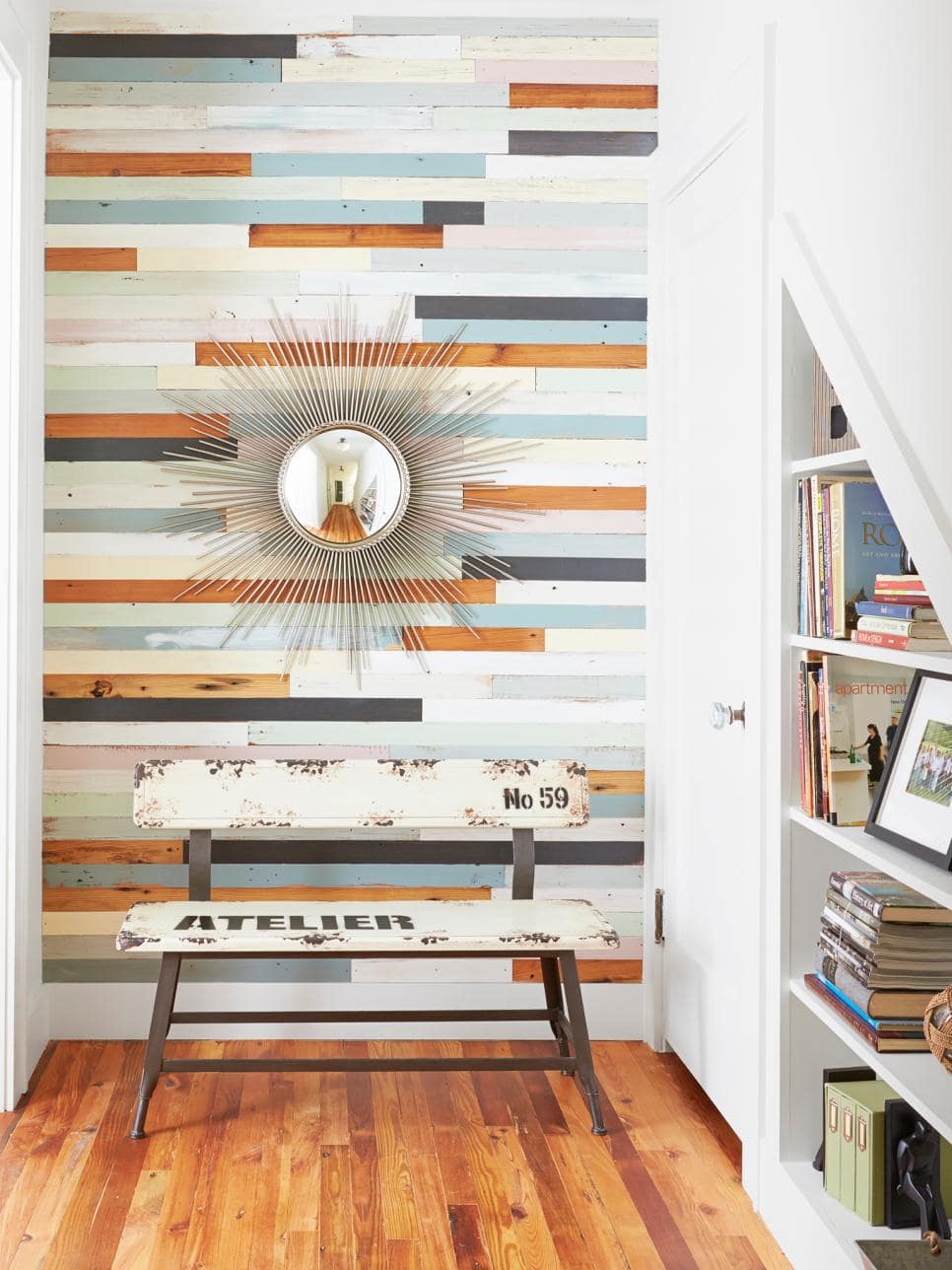 via HGTV
This is a really fun take on your typical wood wall – I love the different colors and how modern it feels. I don't think I'd add actual colors into ours, but it could look good to have various stains throughout the wall!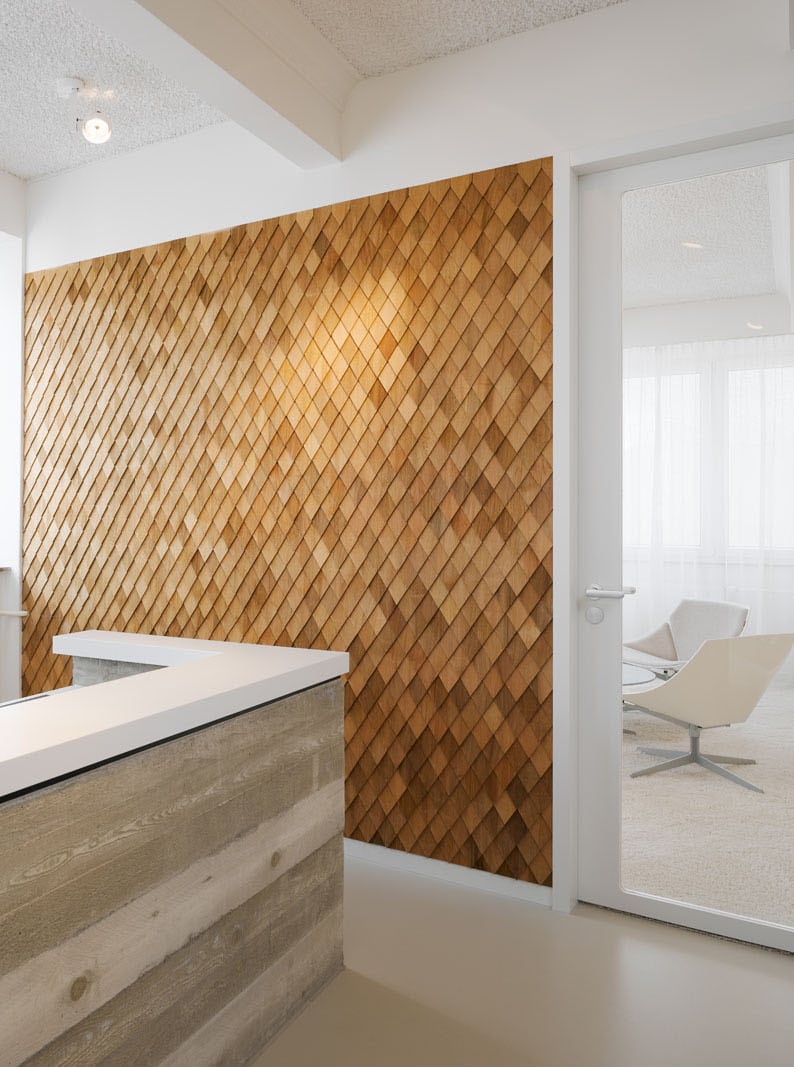 via Contemporist
Um, I am totally swooning over this one. These are wood shingles and I think this is one of the coolest accent walls I've ever seen. I can't decide if it's something we'd want to use in this room, but the texture is absolutely fabulous and it's such a unique idea!
Now it's your turn – share your favorite accent wall and let me know what you think we should do! Or maybe you just think we should leave it alone? I need opinions!