Are you looking to update your home decor without spending a lot of time or money? Here are 7 quick and easy DIY home decor projects to get your ideas flowing! 
Note: Hi, friends! Just a quick reminder, I'm on maternity leave right now and will be re-posting a few projects and posts from the archives. This is an old post but a good one, and I hope you enjoy it! 
Do you ever feel kind of stuck when it comes to what to do in your home? I know I do. Sometimes I want to give a room in my home a new look without spending a lot of money, and it can be hard to know where to even start.
Well, I'm here to help.
Over the years I've gotten a lot of practice at transforming spaces in my home on a shoestring budget (and without a lot of DIY skills or know-how). It's intimidating to dive into decorating your home if you haven't ever done it before, but with a little creativity, you'd be surprised at how much you can get done. Today I'm going to share 7 of my favorite super simple ways to transform your home without spending a lot of money or putting in a lot of effort. Plus, at the end there's a bonus with even more ideas, so be sure to read all the way through!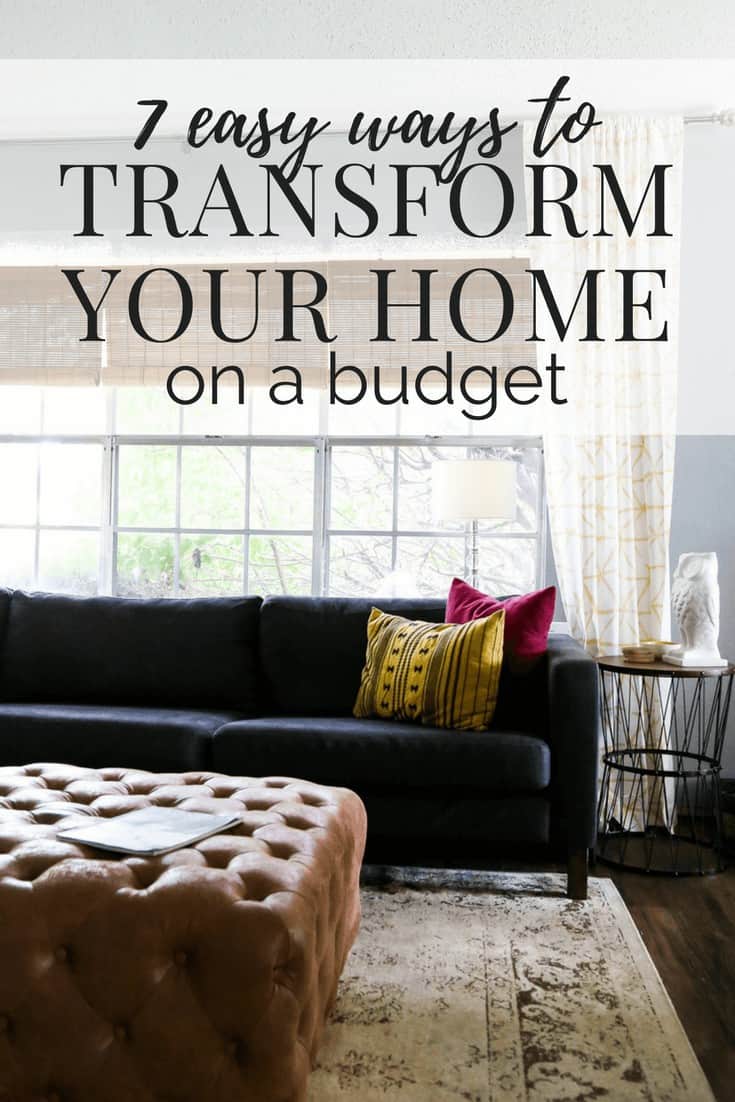 This post contains affiliate links. Click here to read my full disclosure policy. 
7 DIY Home Decor Ideas
What are your favorite ways to give your home a quick refresh on a budget?