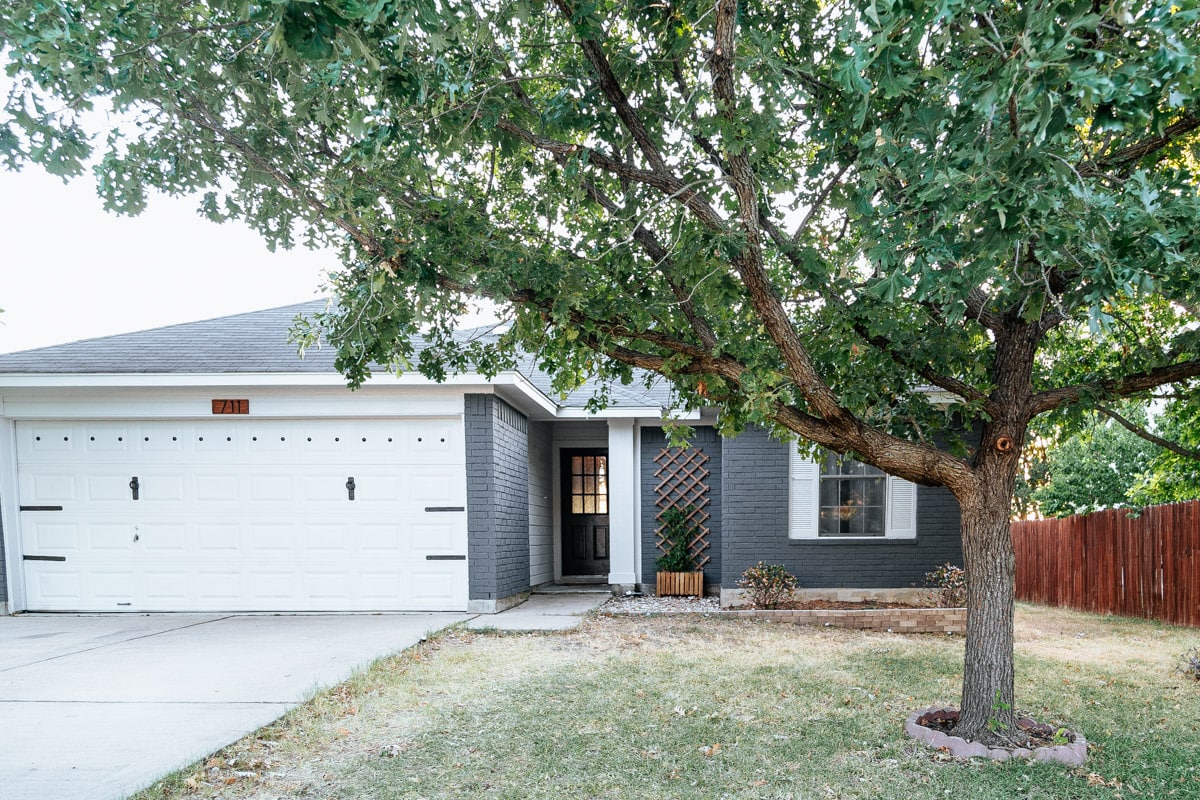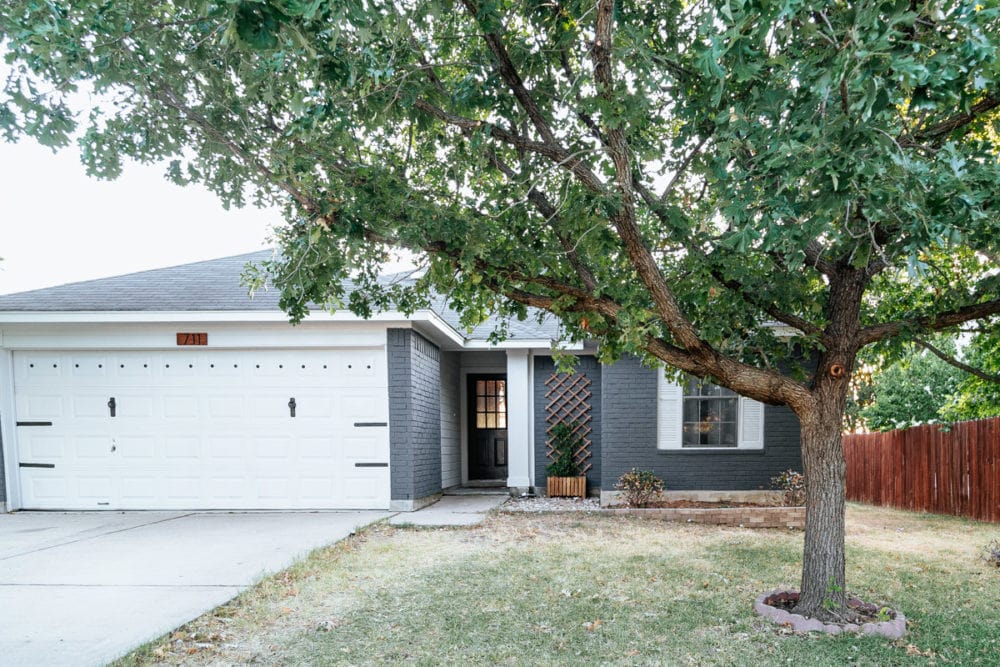 Want more info on anything you see in Austin-area home? I've rounded up all of the information on every room in our house for you, and when I couldn't find the exact products, I listed similar ones. Click the links below to jump to specific rooms, or just scroll until you see what you like!
If you're curious about specific projects in the rooms, I've also linked them with each room for your convenience. Wanna see all of the posts related to this house? Just click right here!
If you want more info on our first home, click here to see all of those posts and click here to see all of the sources.
For information on our current home, click here.
The front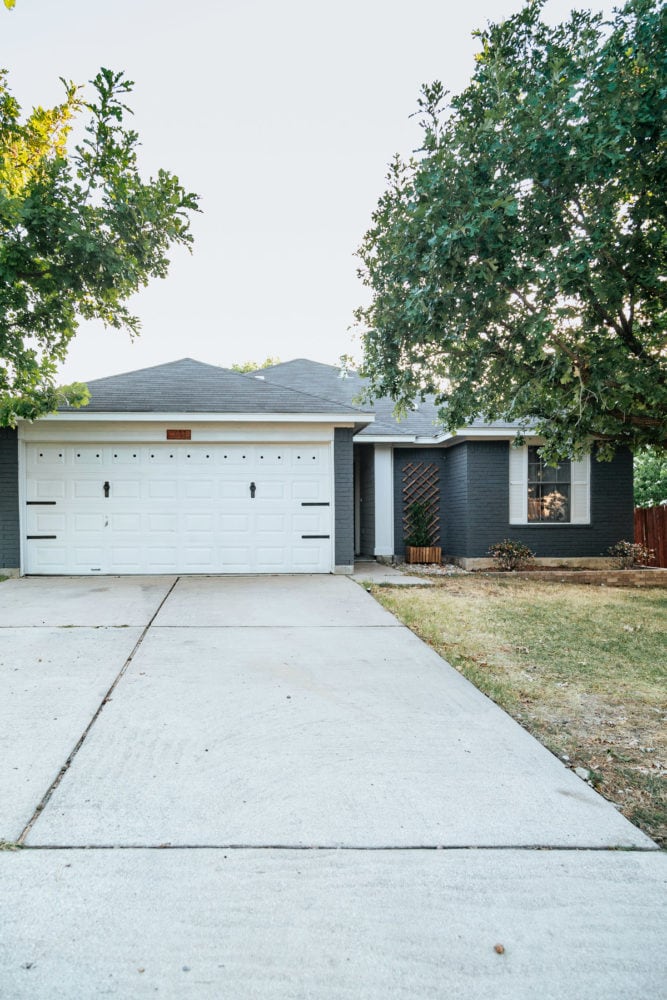 Projects:
Brick Paint Color: RomaBio Navy Steel (from the YHL Collection)
Siding Color: Behr Cotton Gray
Front Door Color: Sherwin Williams Tricorn Black

The Entry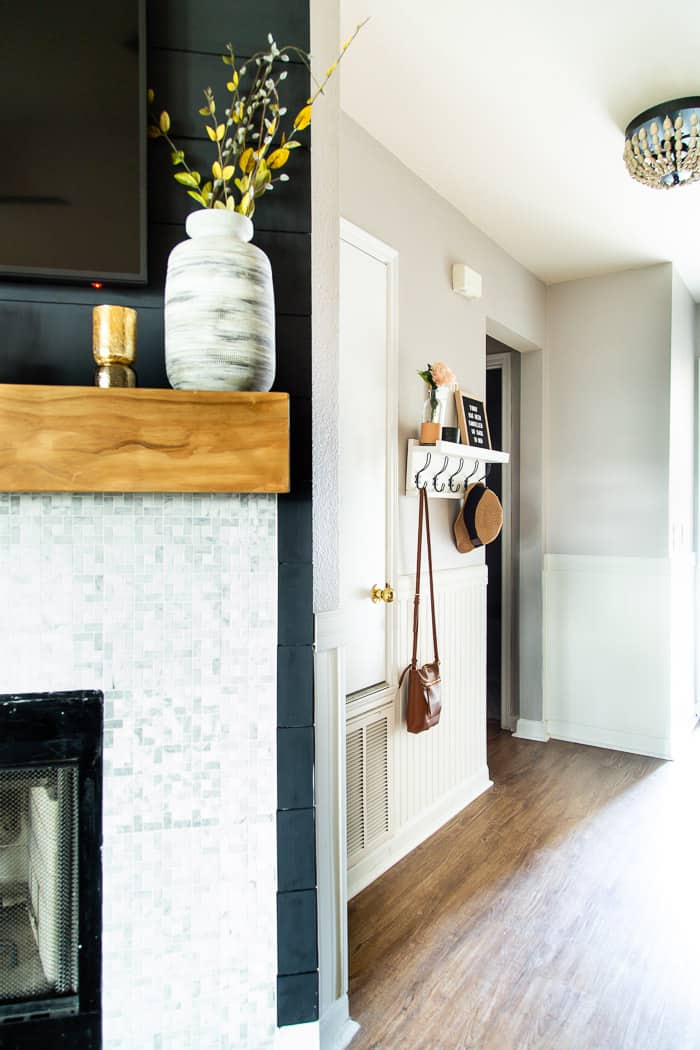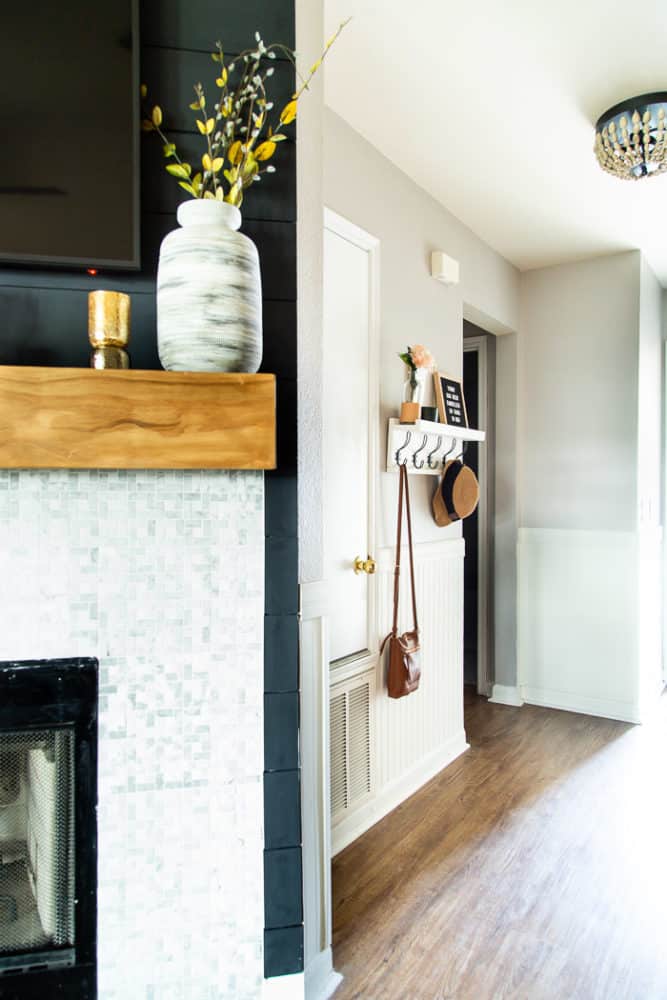 Projects:
Beadboard Color: Behr Polar White
Wall Color: Behr Doeskin Gray

LIVING ROOM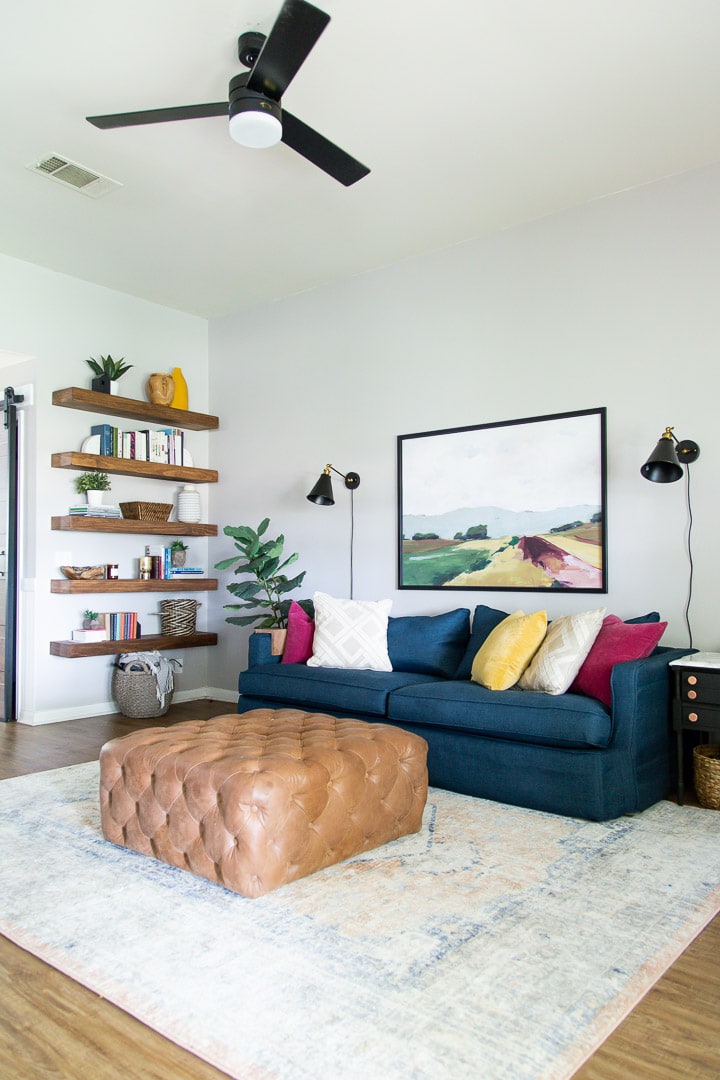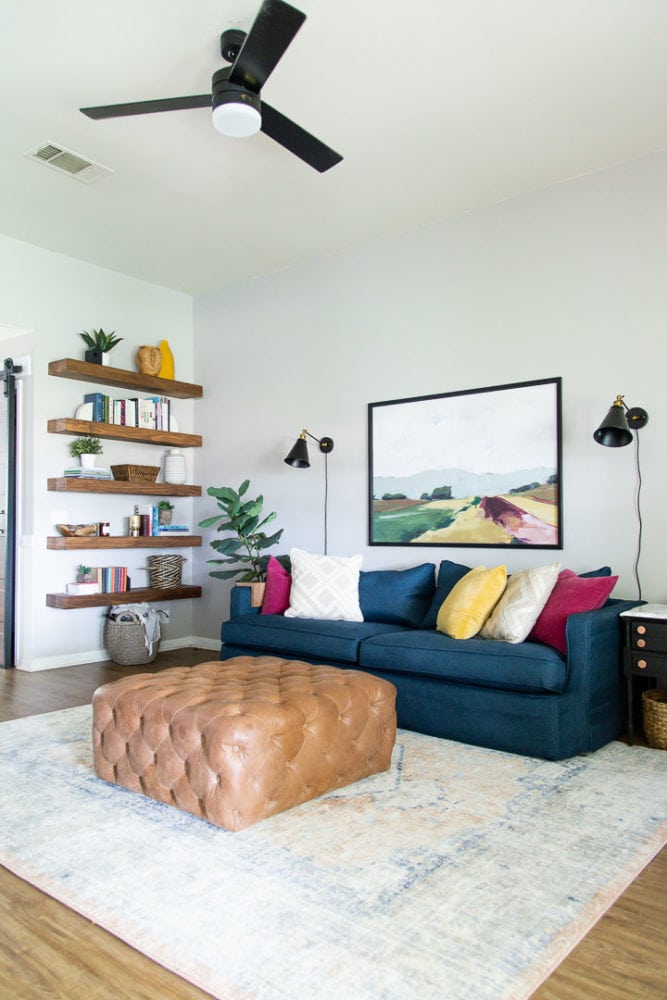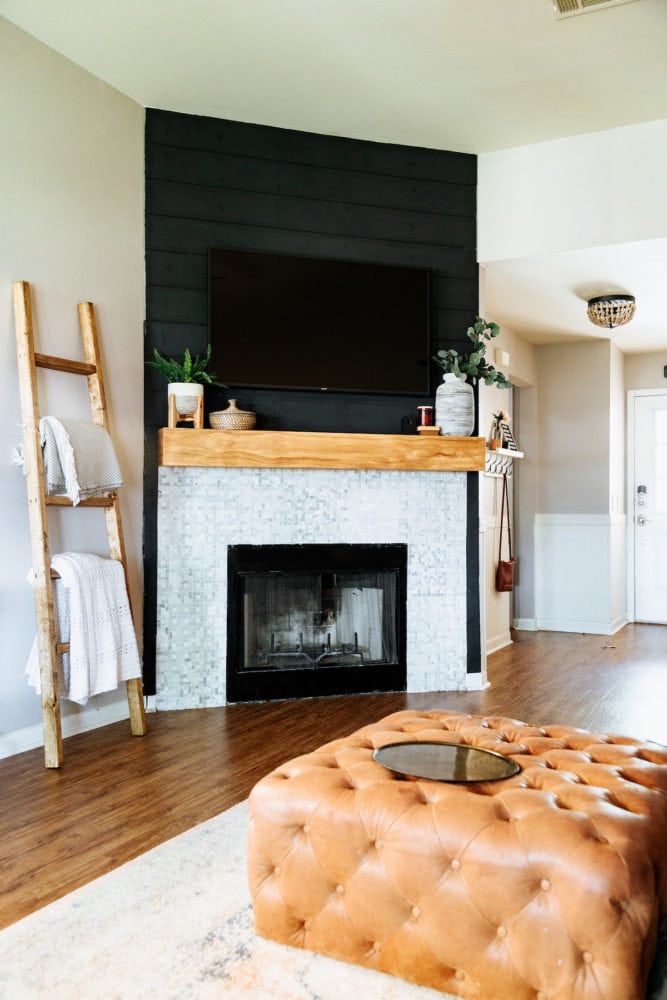 Projects:
Wall Color: Behr Doeskin Gray

DINING NOOK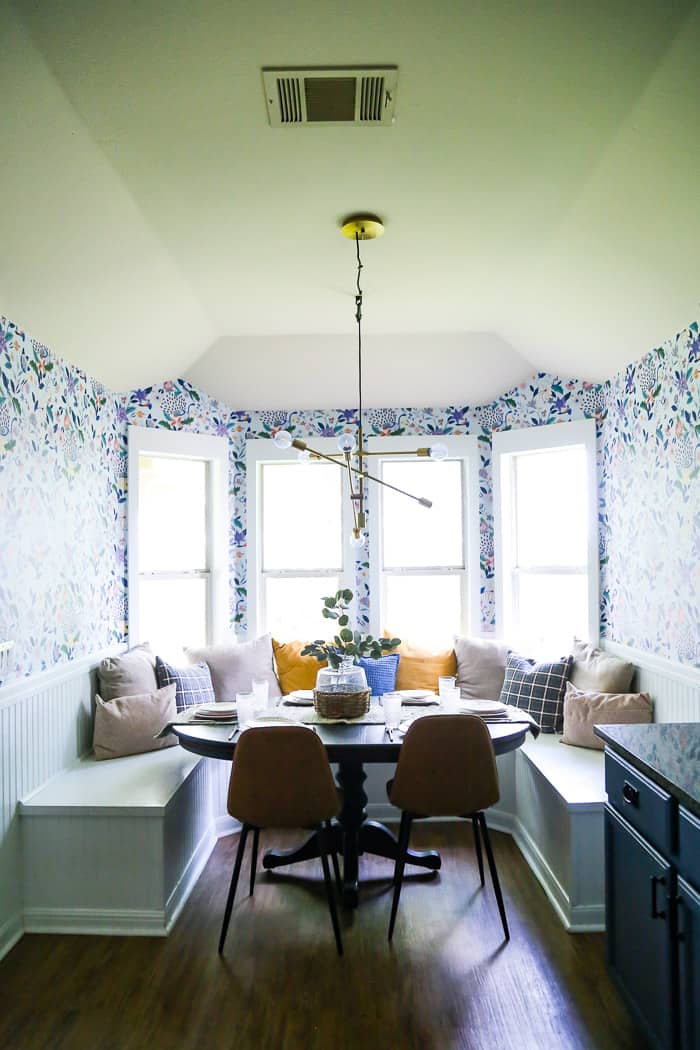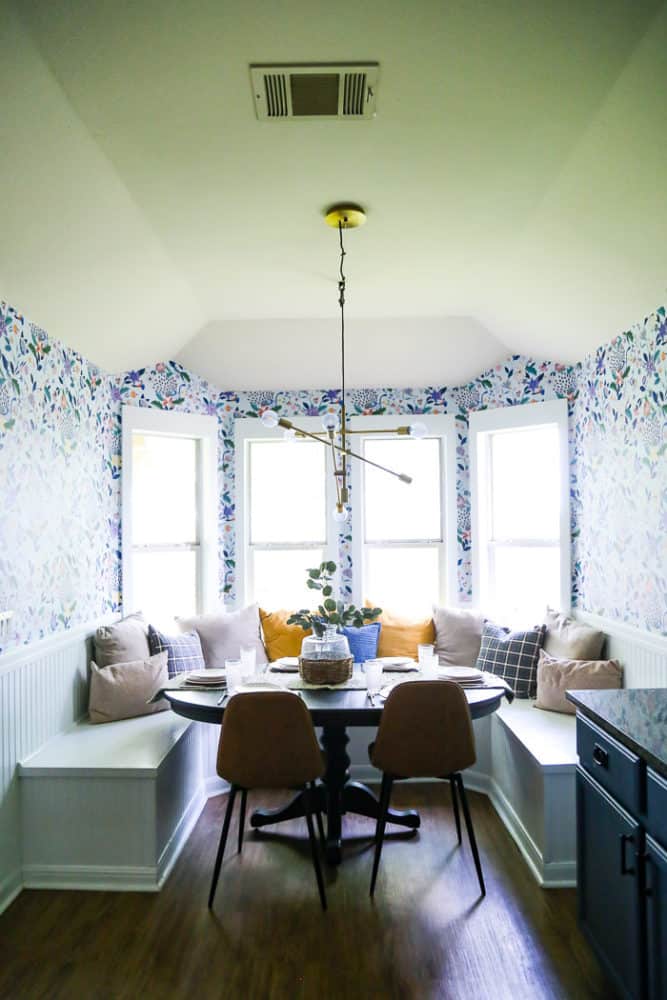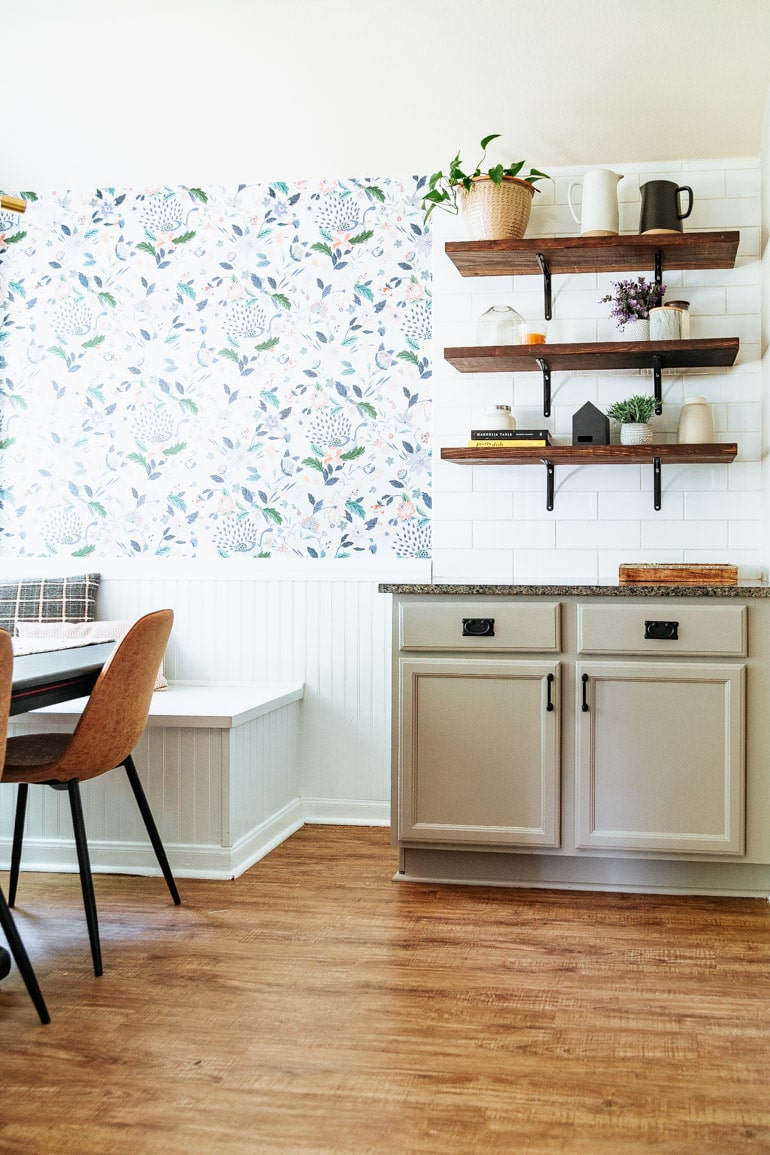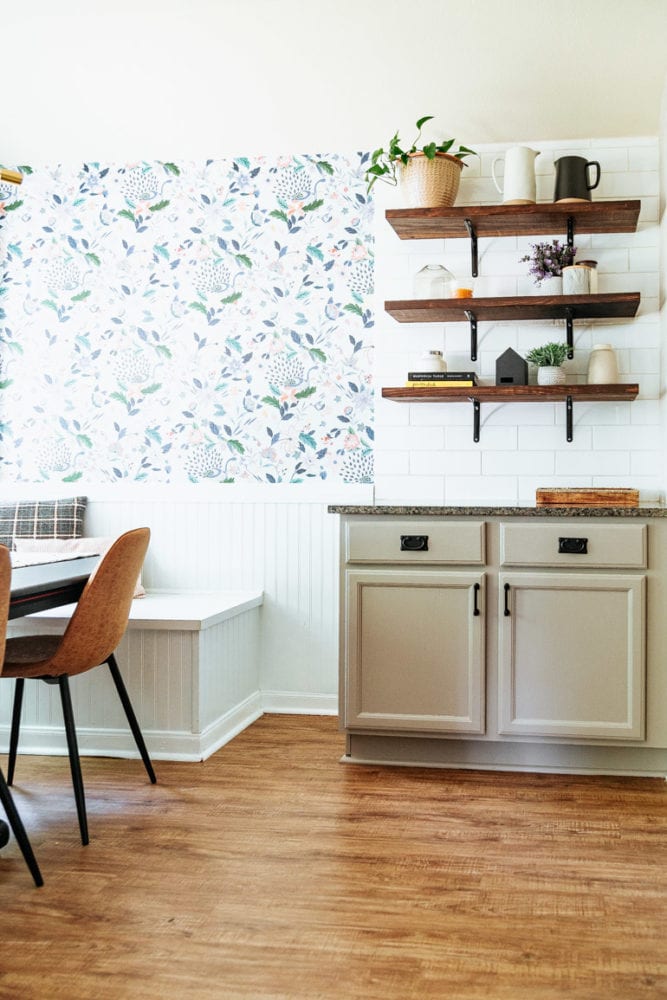 Projects:
Banquette & paneling color: Behr Polar White

KITCHEN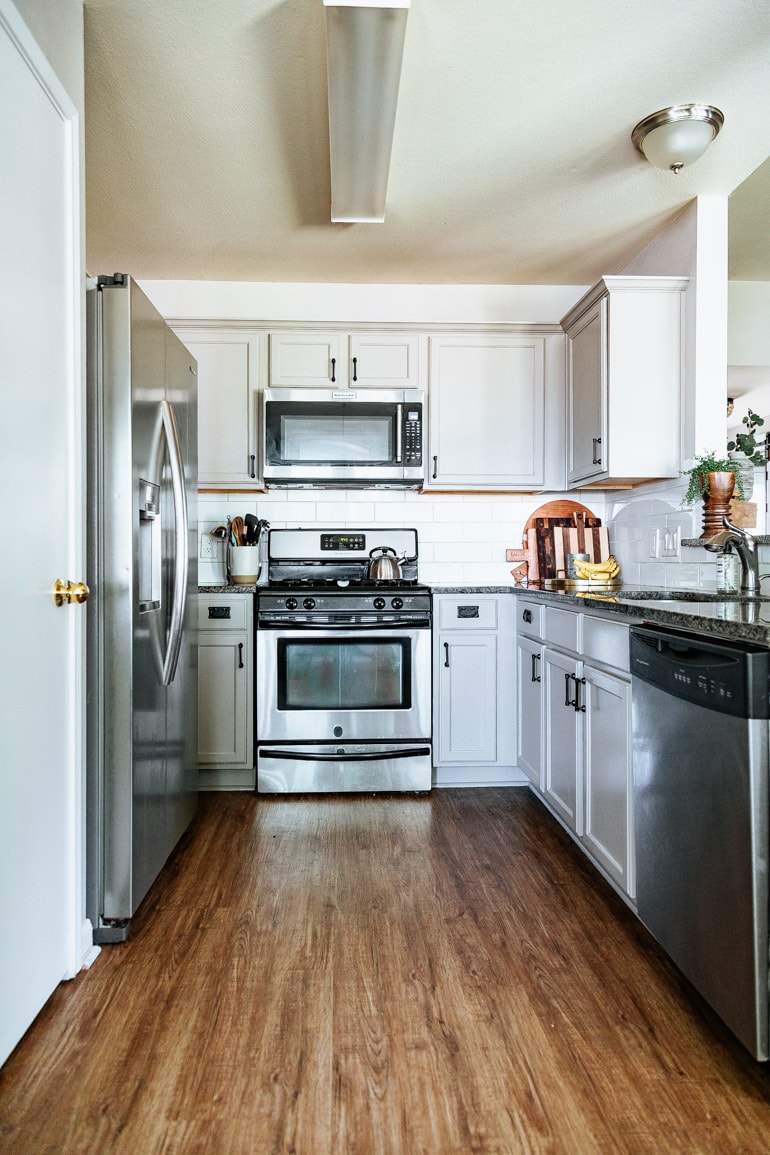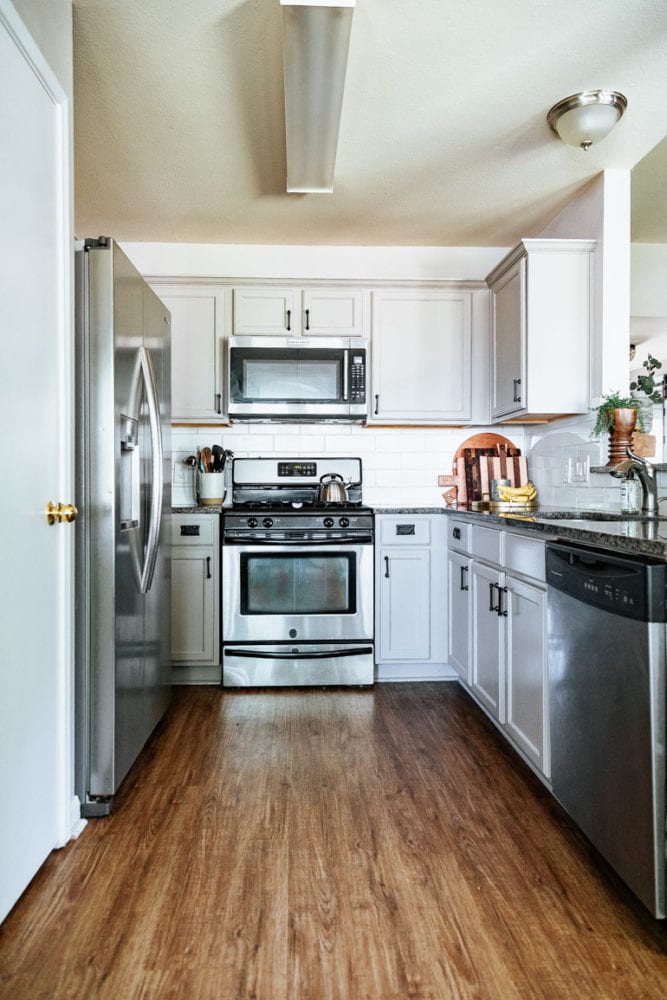 Projects:
Cabinet color: Rust-Oleum Cabinet Transformations in Griege

MASTER BedROOM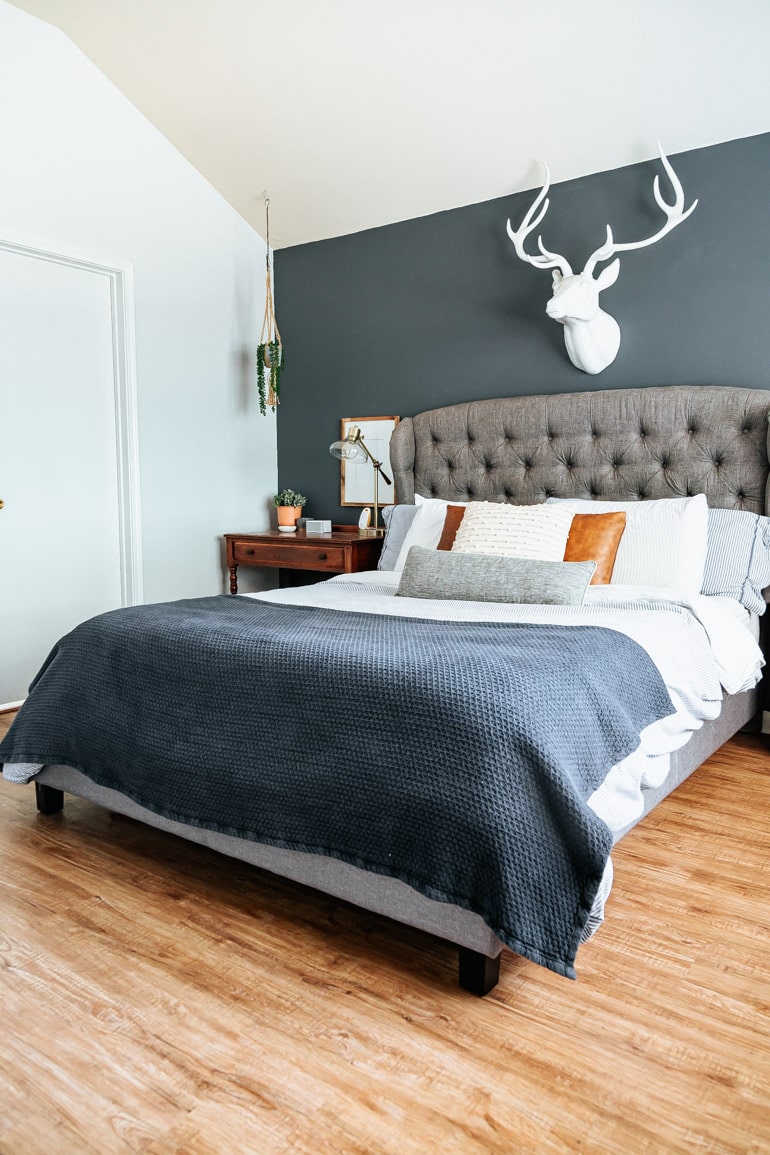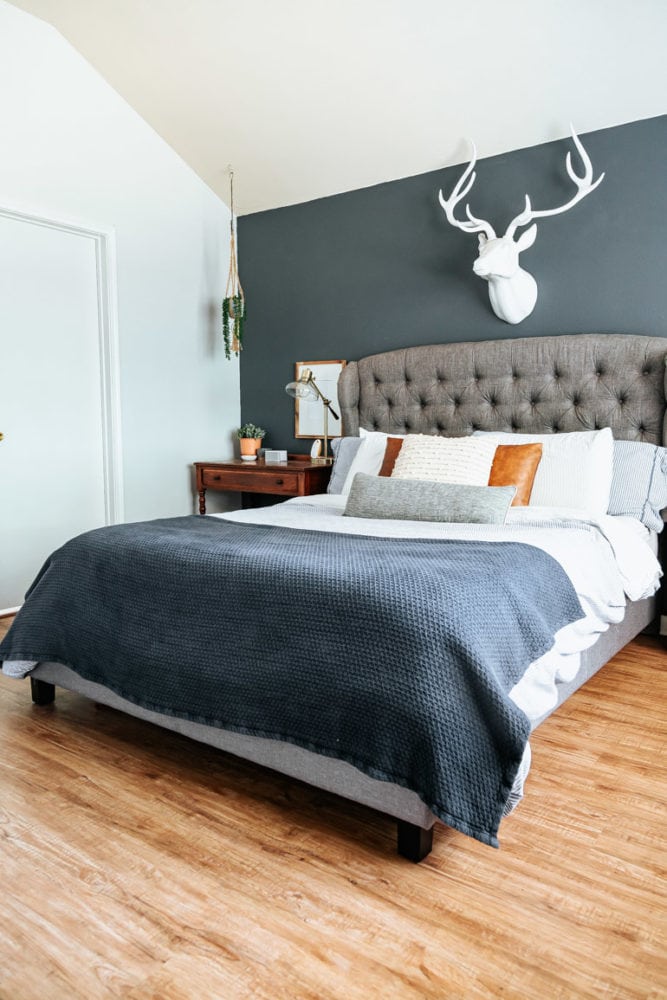 Wall color: Behr Calligraphy

Master Bathroom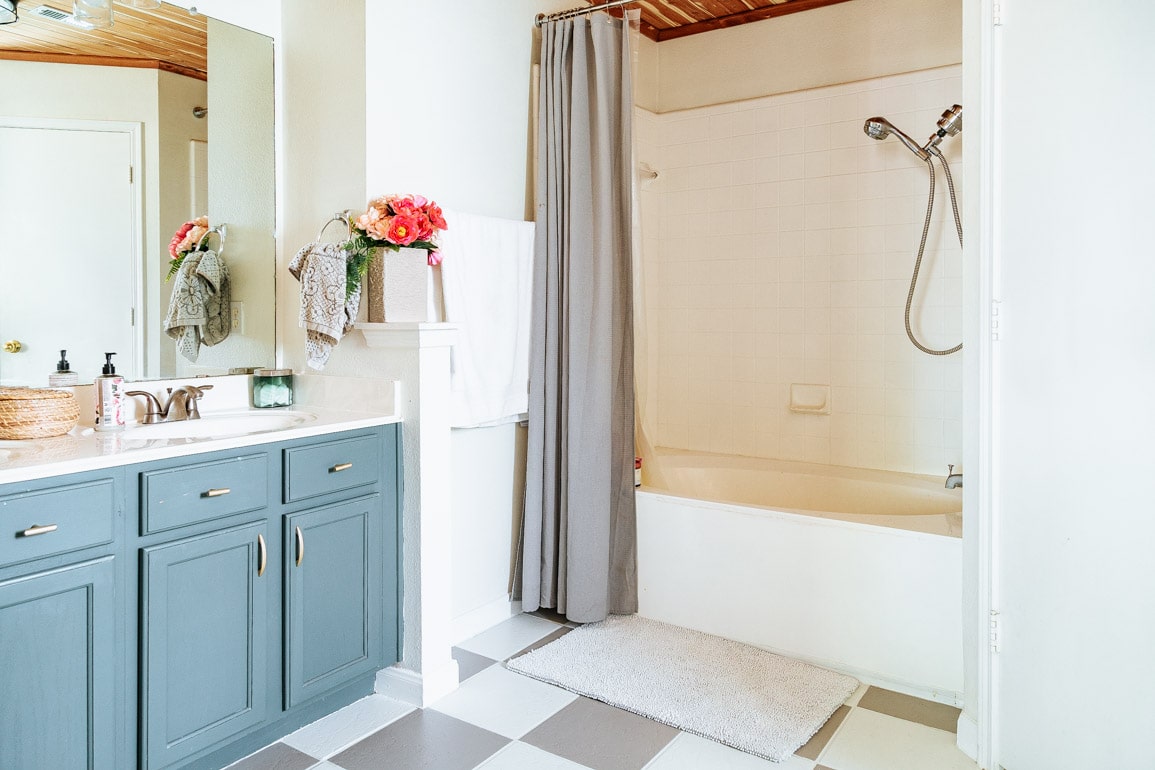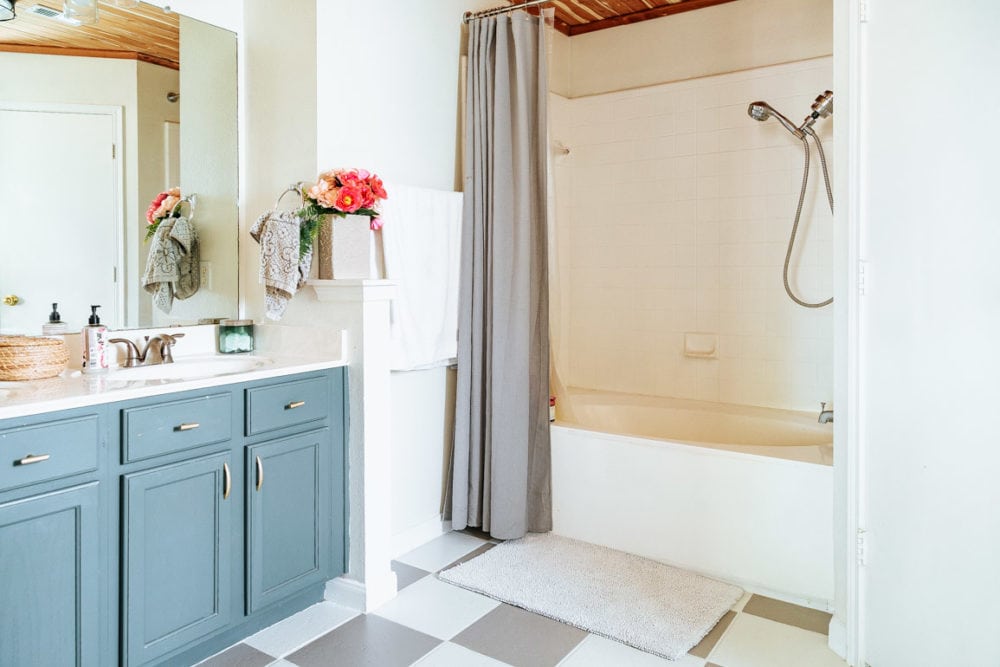 Projects:
Wall Color: Rust-Oleum Simply Home Linen White
Cabinet Color: Rust-Oleum Cabinet Transformations in Gray Harbor

HALL BAtHRoOm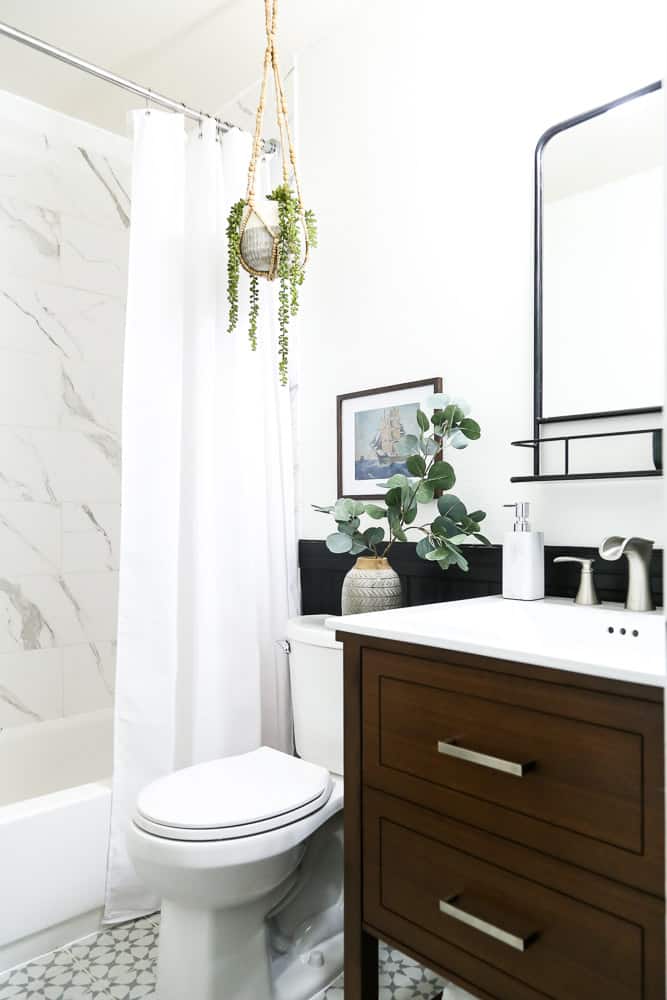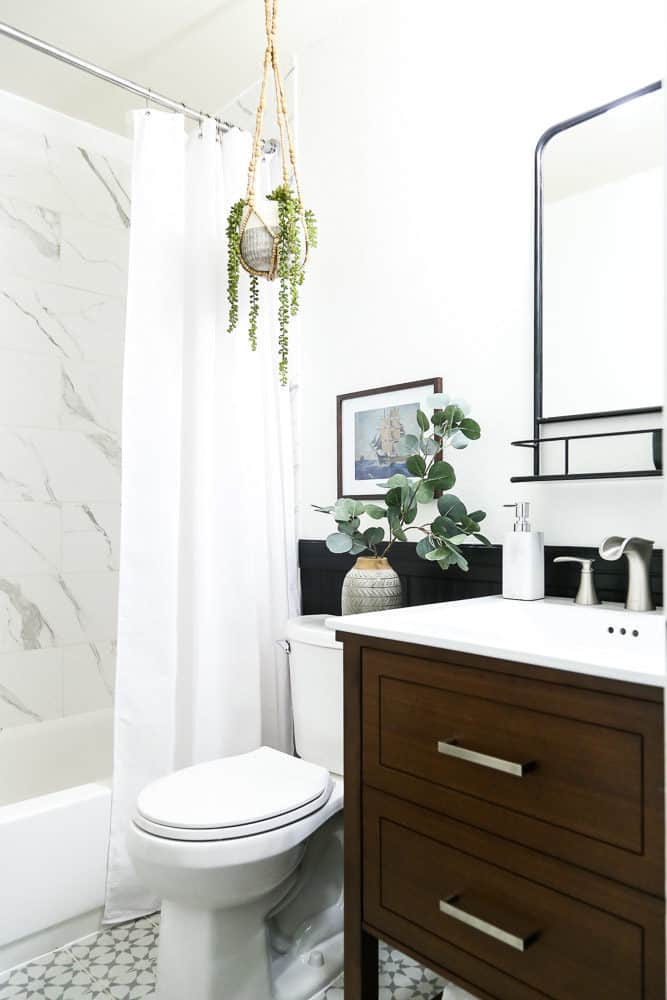 Projects:
Wall Color: Behr Polar White
Beadboard Color: Sherwin Williams Tricorn Black

JACKSON's room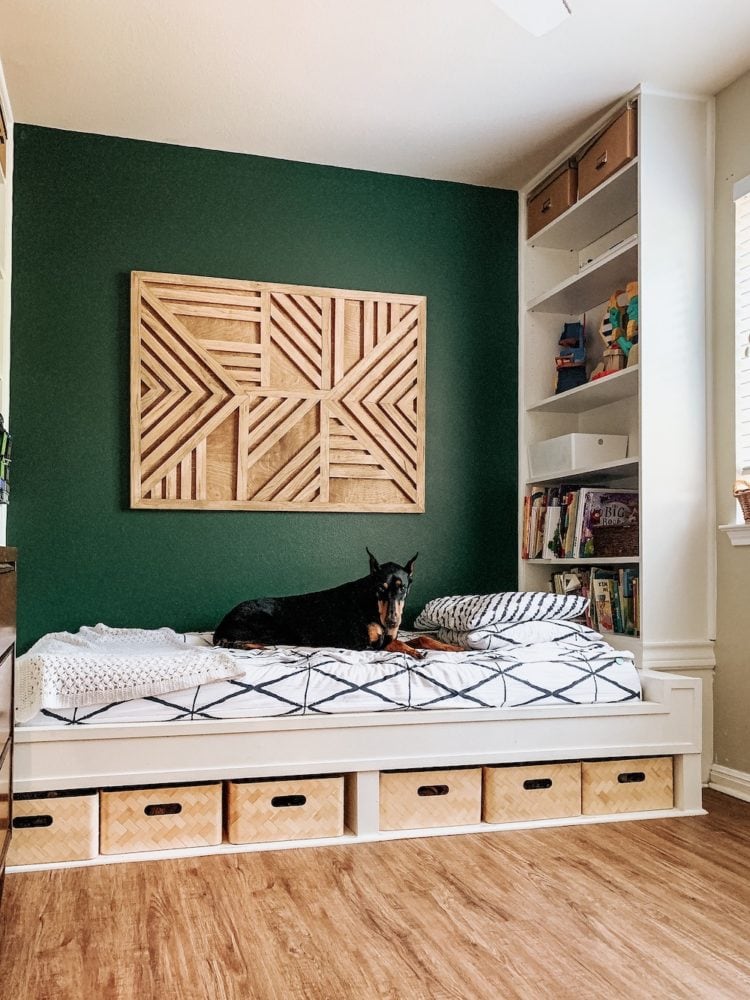 Projects:
Wall Color: Behr Secluded Woods (green), and Behr Coliseum Marble (tan)

Grant's nursery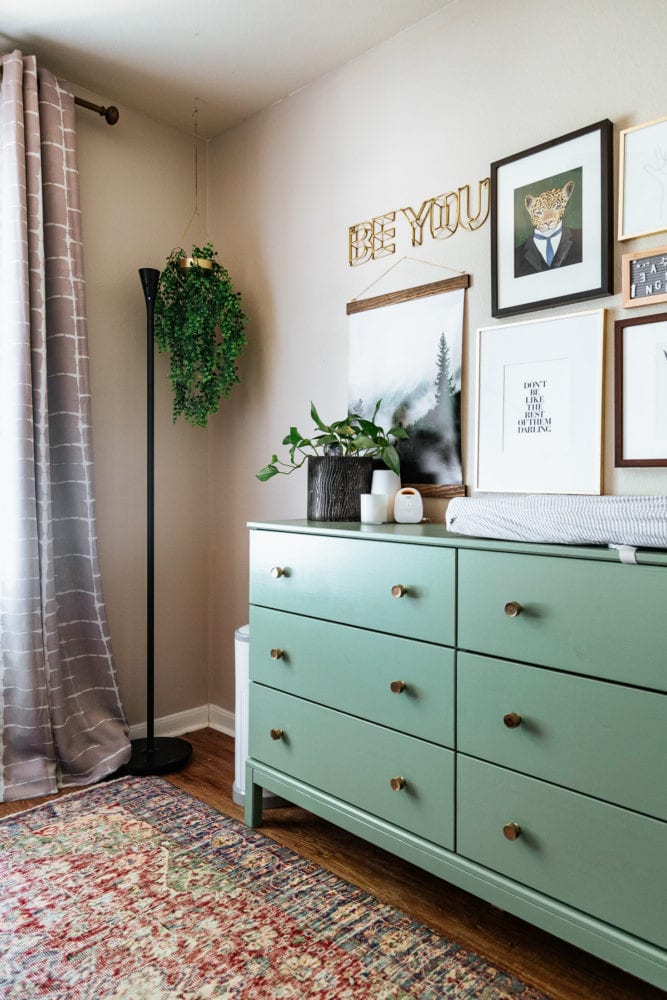 Projects:
Wall Color: Behr Doeskin
Dresser Color: Behr Green Trellis

BACKYARD & PATIO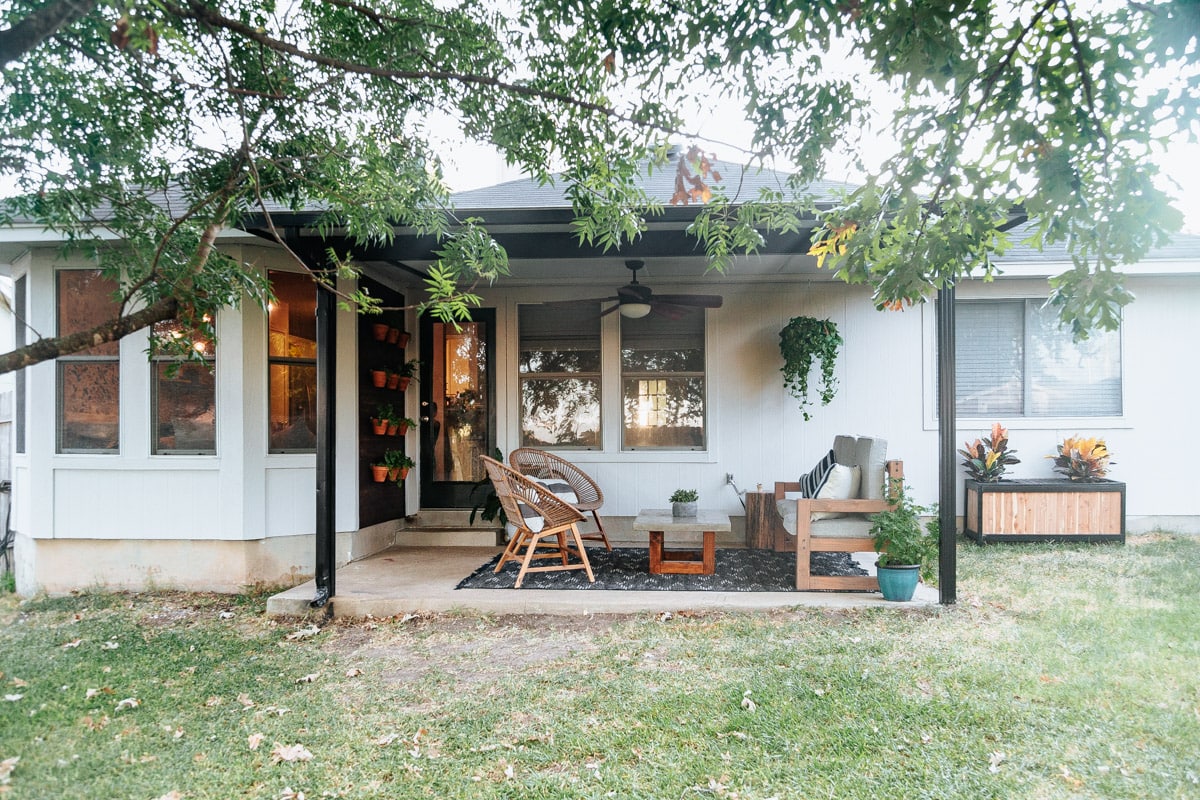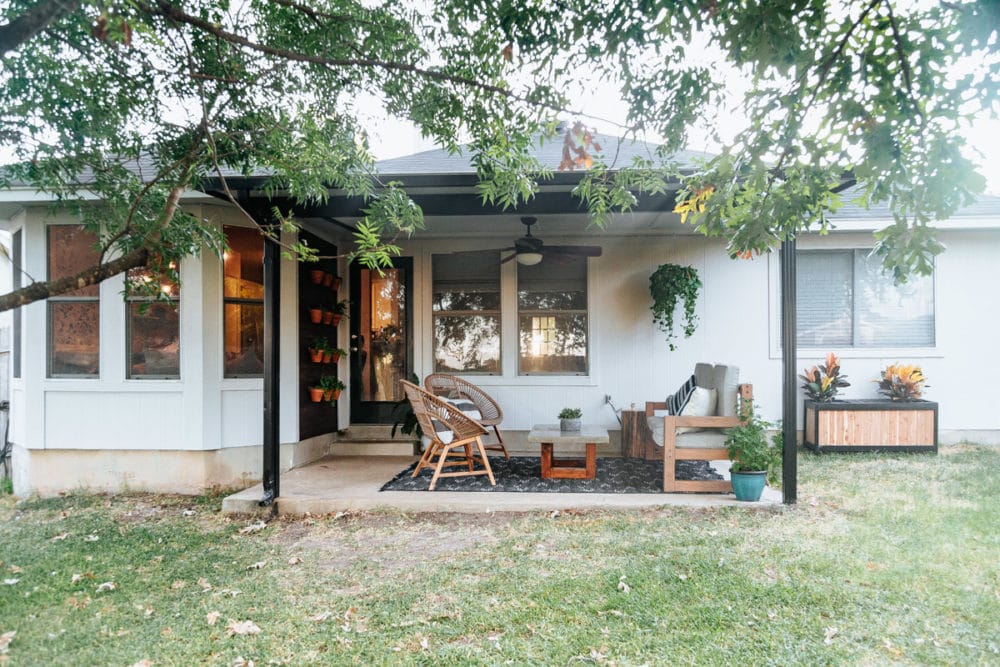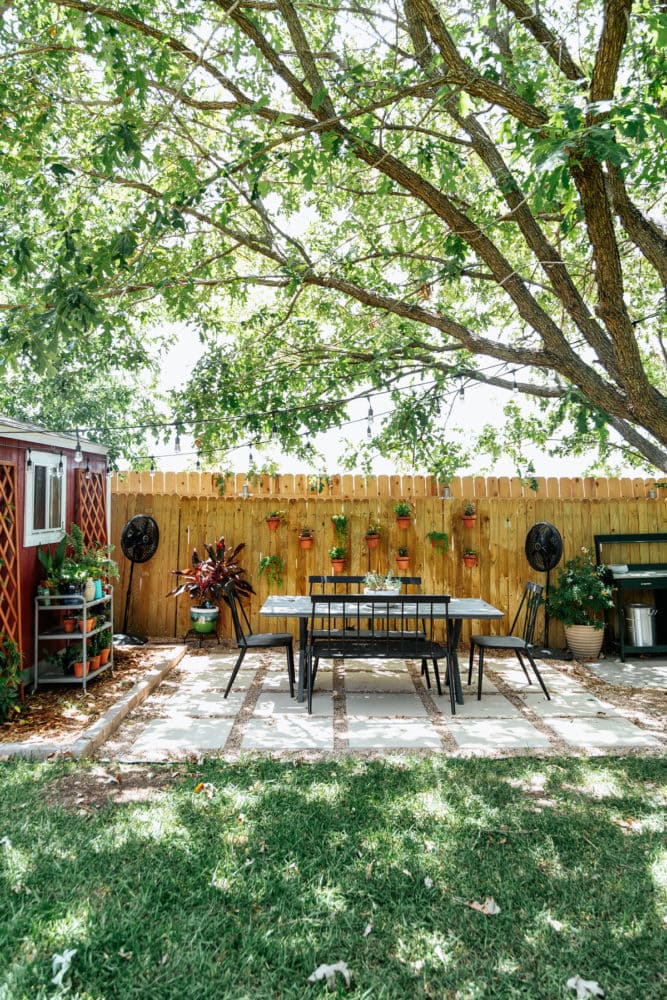 Projects: