The Ultimate Beginner's Guide to DIY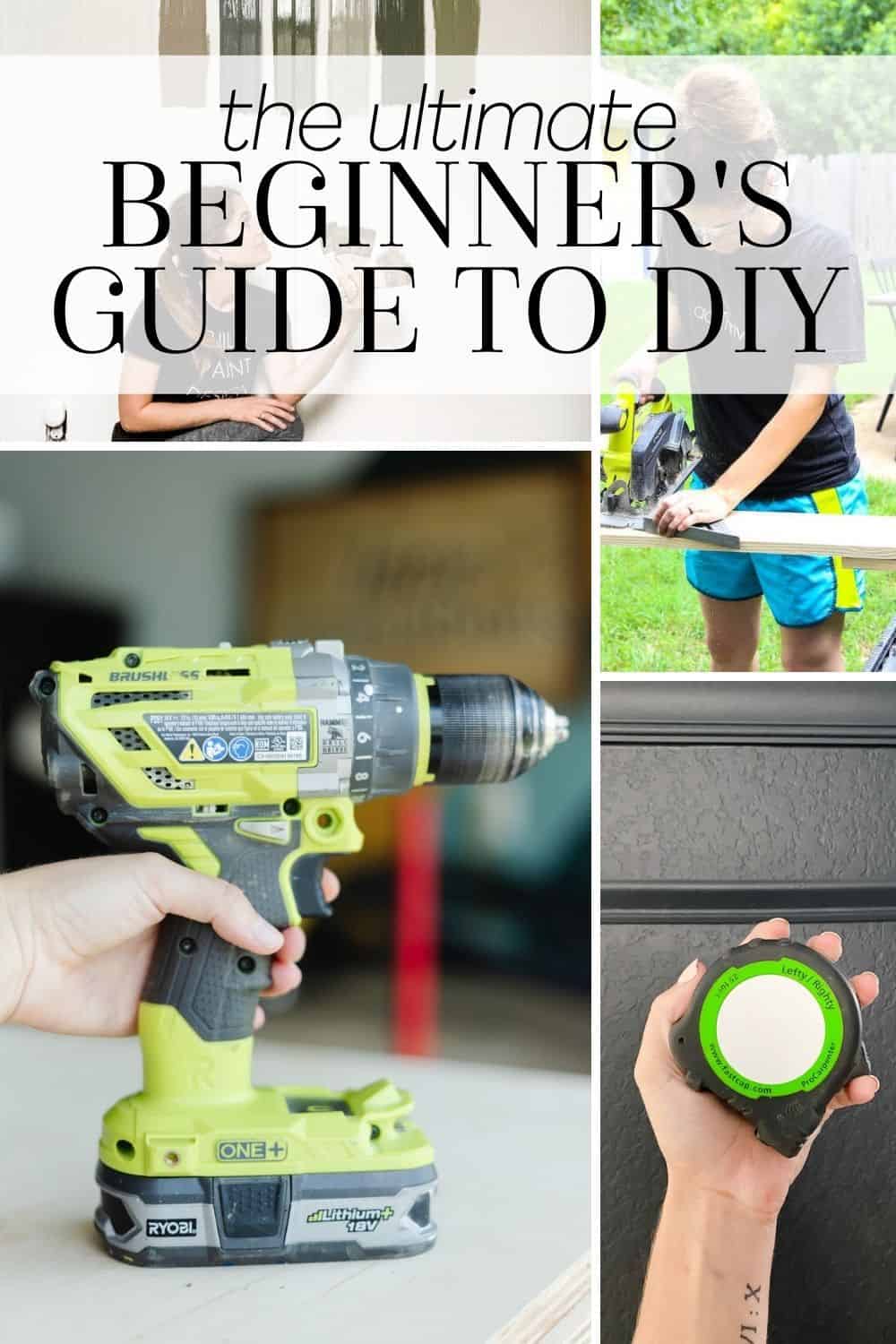 A couple of years ago I decided to make it a priority to share beginner-level DIY here on the blog. And I'm not talking about easier-than-usual projects – I'm talking beginner-level.
Things like how to open a paint can.
Or how to use a drill.
Or how to hang a picture.
There's nothing too basic or beginner-level for us around here because everyone starts somewhere and I fully believe there's no such thing as a dumb question when it comes to DIY!
In fact, let's start here: what's the meaning of the word DIY?!
I've published a lot of these beginner guides over the years but I recently realized that if you aren't visiting the blog multiple times a week, they're easy to miss! So, I decided to create this little landing page as a resource for you to find every beginner guide ever written on the blog. I'll be updating it regularly, so I'd recommend bookmarking or pinning this page so it's easy to come back to anytime you have a DIY question!
Oh, and if there's ever anything you come here searching for and you can't find it, just drop a comment below and I can add it to my list of posts to write. This is a resource for you so I want it to be as thorough as possible!
Beginner guides to dIY: The full list
Beginner Guides to Power Tools
PAINTING BEGINNER GUIDES
Beginner Guides to basic diy
Beginner Guides to accent walls
Beginner Guides to Plants
I hope this is a helpful resource for you as you go on your DIY adventures, friends! I'll be updating this page regularly, so be sure to bookmark it and check back.