One of the interesting things about being a blogger and moving into a new house is that you feel some pressure to do things differently. After all, I've shown you guys how to DIY a curtain rod, how to install vinyl plank flooring, and how to stencil a wall. That's old news. We want something new and exciting right?!
Obviously, our style has evolved quite a bit over the years and Corey and I want different things than we did before – so that definitely helps with keeping things fresh and interesting, but I have to admit that there are just some projects that we love so much that we just might have to do them again in this house.
I thought it might be fun to take a quick look at a few of the DIY home decor projects we've done before that I want to repeat in this house – after all, I think those are the projects that (for us, at least) will really stand the test of time. If we love them enough to go through the whole thing again in this house, they're clearly worth tackling, right?!
So, here the top ten projects from our last house that we'll likely be replicating in the new one. Some of them are already officially on the docket for 2018, and some are ones we're still mulling over – but I'd be willing to bet that all 10 of these projects are ones we'll be taking on before all is said and done in this house!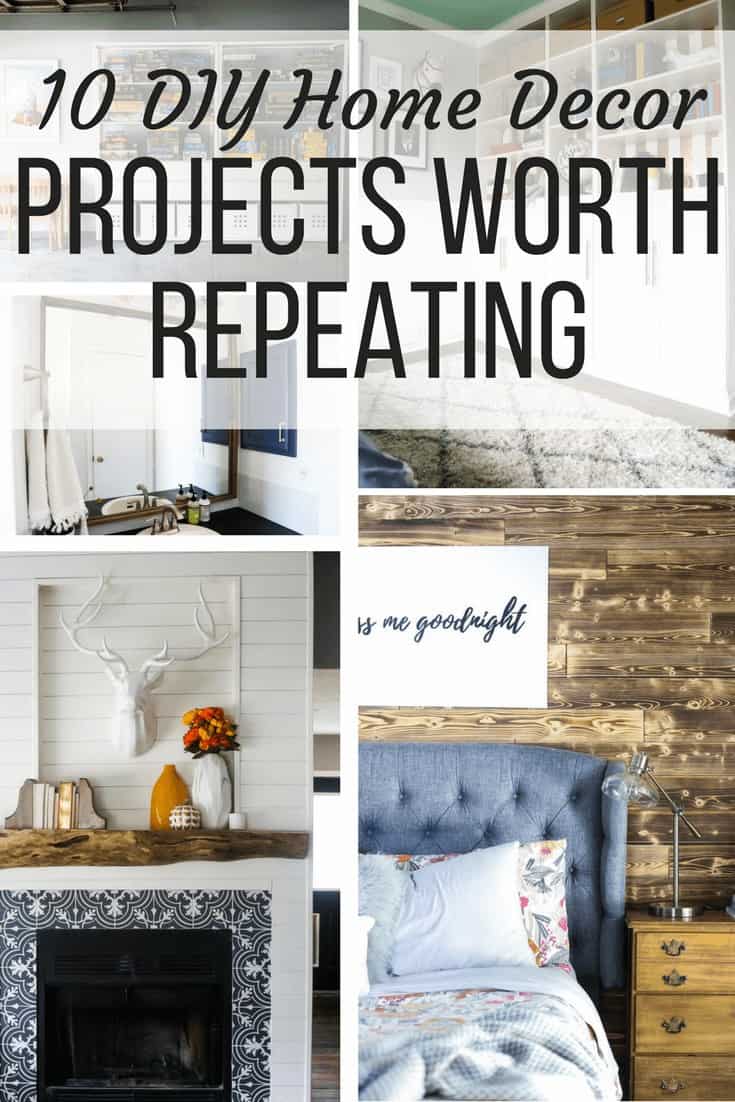 10 DIY HOME DECOR PROJECTS WORTH REPEATING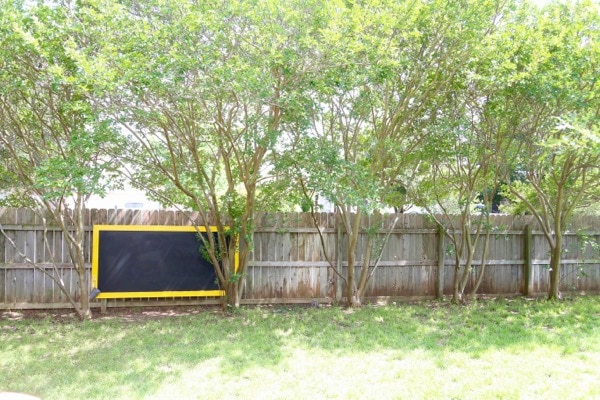 Backyard chalkboard. We absolutely loved this giant DIY fence chalkboard in the old backyard, and I think it would be absolutely worth repeating in this house. Jackson has been spending a ton of time in the backyard lately, and I love the idea of adding things to make it even more fun for him. This is such a fun and simple project that adds a lot of entertainment possibilities to the backyard without actually taking up any real estate. I'd love to do this in the yard this summer!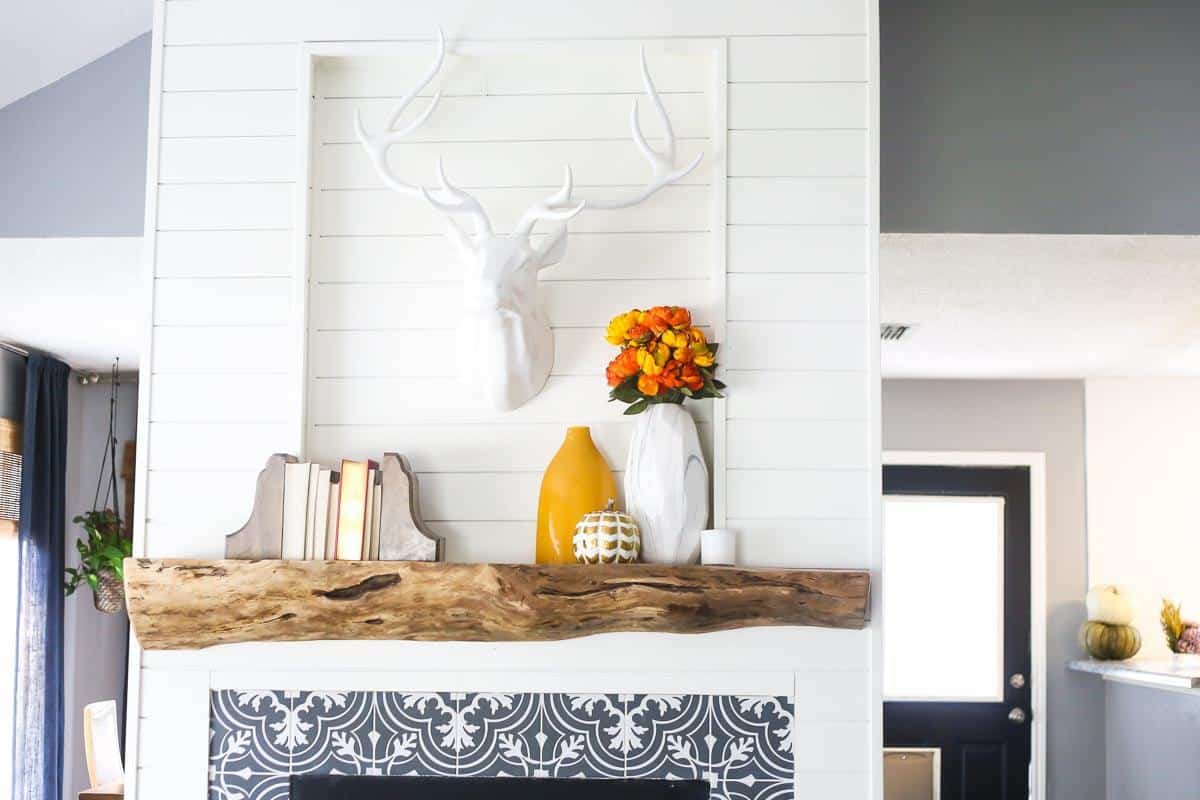 Tree trunk fireplace mantel. We built this absolutely gorgeous DIY wood mantel right before we left the old house, and we knew right away that we'd be doing it again in this house. This one is definitely on the to-do list for this fall, and I'm already getting antsy to get it started.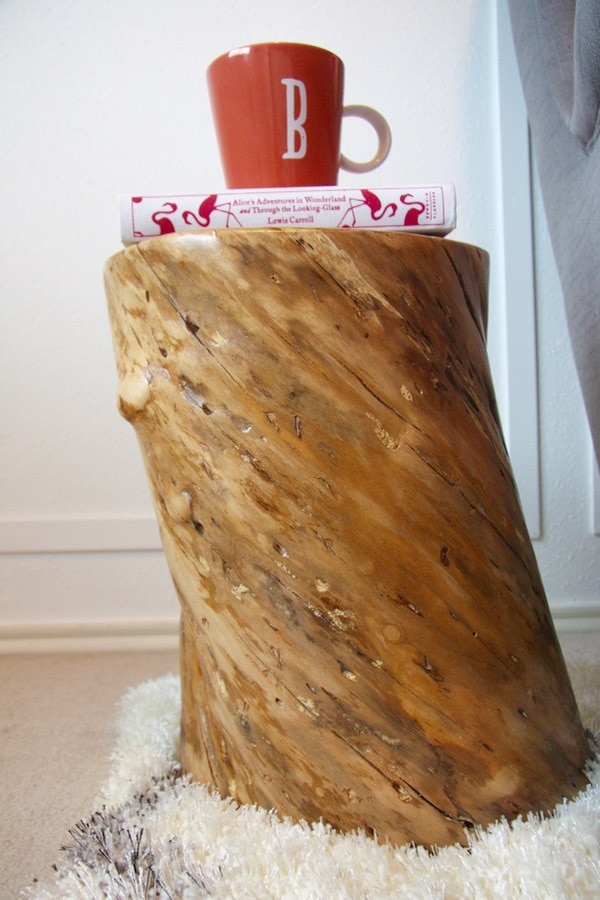 DIY tree stump table. We built this little tree stump table in the old house after cutting down a dead tree in the yard, and we love it so much that we are currently planning on making a larger version. This one is a bit small to be super functional for more than just a drink (it was perfect when we used it in Jackson's nursery!), so I'd love a larger one to put in the living room. The old one will likely end up in Jackson's room as a spot for him to keep his water bottle once his built-ins are finished.
Two-tone kitchen cabinets. This is one we've already done! We painted our cabinets in the kitchen in the old house, and we went with a two-tone look (black on the bottom and white on top). We absolutely loved the look, so we went with the same approach when we painted the cabinets in this kitchen – though, thanks to the lack of natural light in the room we decided to go with blue on the bottom half instead of black. It's a little brighter, and I like that it adds at least a slightly different element than the old kitchen!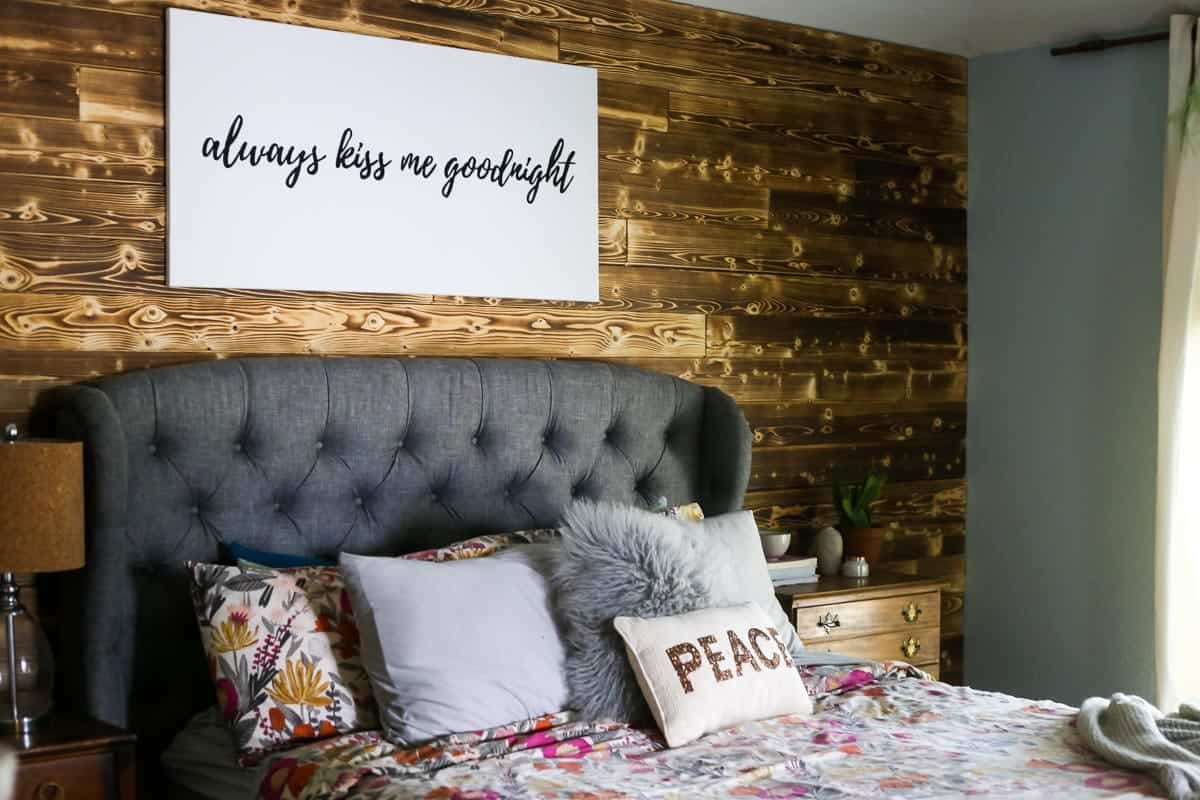 Wood accent wall. This is another one we did shortly before leaving the old house – we added a gorgeous charred wood accent wall to our master bedroom, and we both fell head over heels in love with the look immediately. We won't be exactly replicating this project in the new house (though we definitely would!), but we are in the beginning stages of planning a wood accent wall somewhere in the house (more on that later!) that I can't wait to get started on!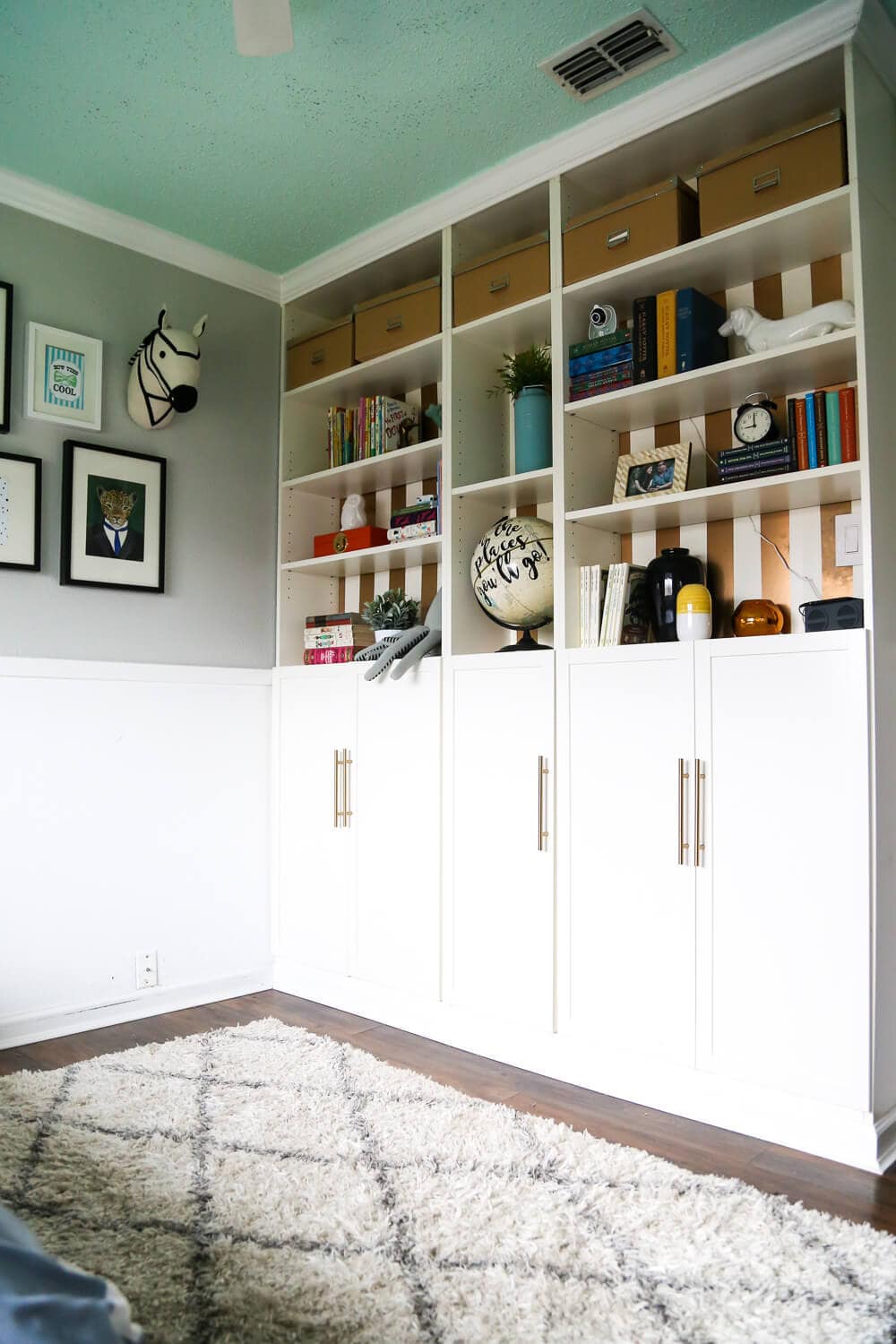 IKEA bookcases-turned-built-ins. We turned a couple of IKEA Billy bookcases into a wall of built-ins in Jackson's nursery, and it was so functional and gorgeous that we're already doing it again in his new room. We actually got started working on it this weekend, and it's so fun to see it coming together. This is such a simple and functional project, and it looks so much more expensive than it actually is!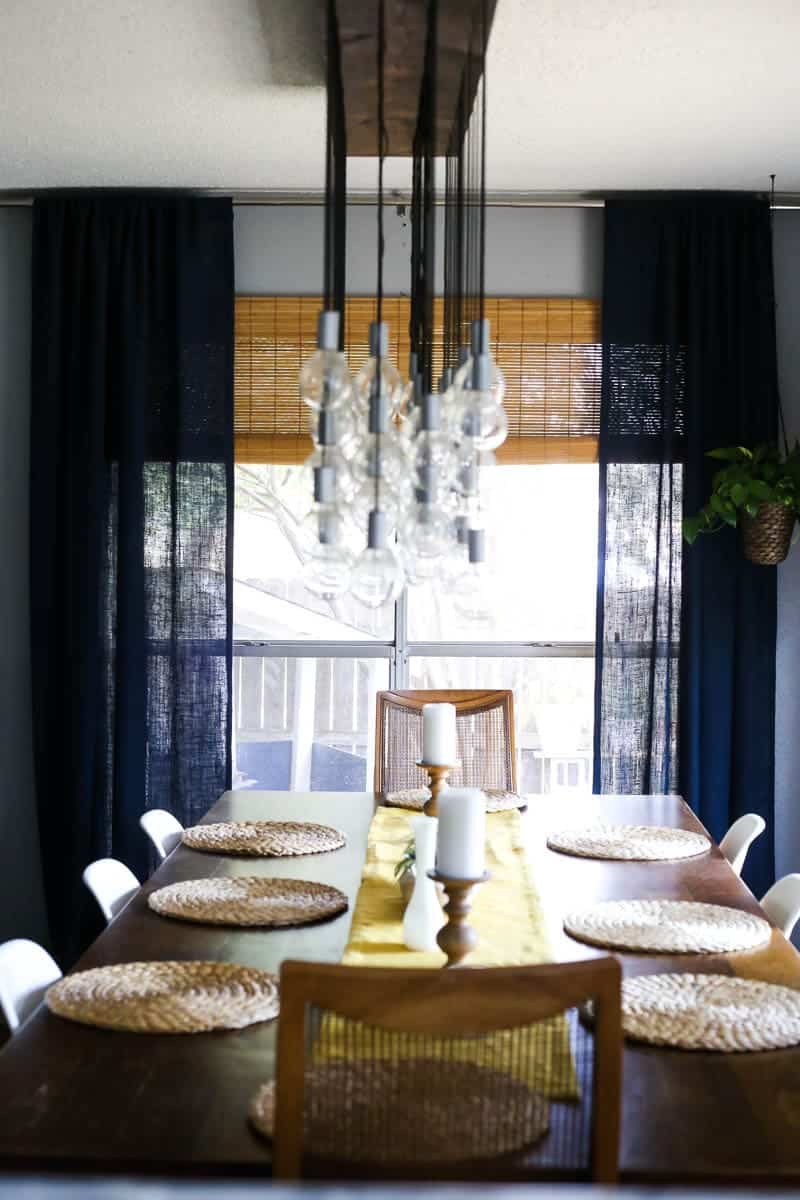 DIY chandelier for the dining room. Okay, let me temper your expectations – we won't be replicating this project exactly (though, if we had the space for it we'd be seriously tempted!). We will, however, be building a light fixture from scratch for the dining room in this house. It's a really small area and we don't want to add too much visual clutter, so it's going to be very simple, but we just can't get enough of making our own light fixtures! It's so much more affordable than buying them from a store, and we love the custom look.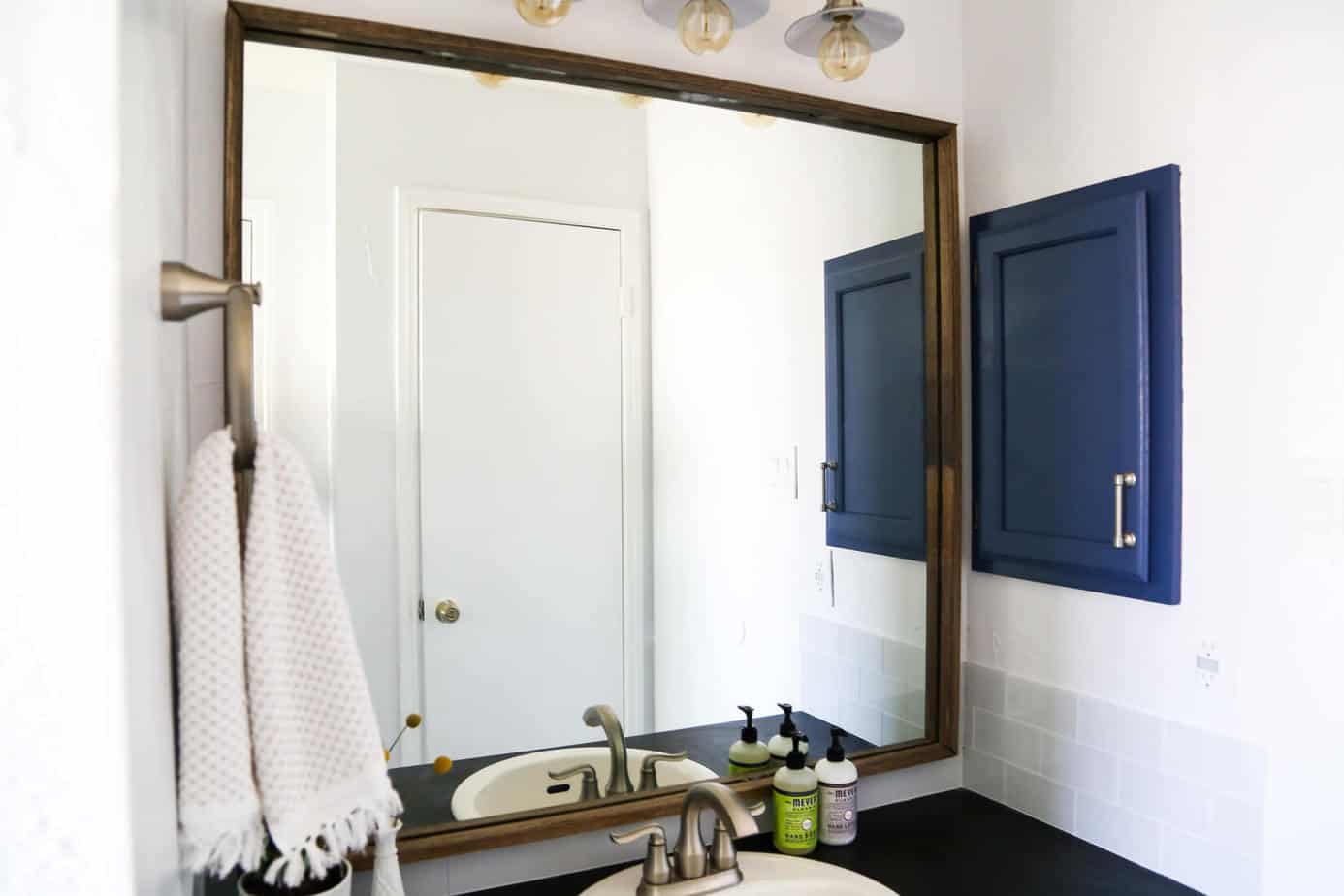 Framing out a bathroom mirror. This isn't officially on our to-do list yet because we aren't planning on tackling any of the bathrooms this year (too many other things to do!), but this was such a simple and affordable project that I can't imagine not doing it again. I love how custom it made the builder-grade mirror in Jackson's bathroom look, and it's such a great solution for a quick bathroom makeover.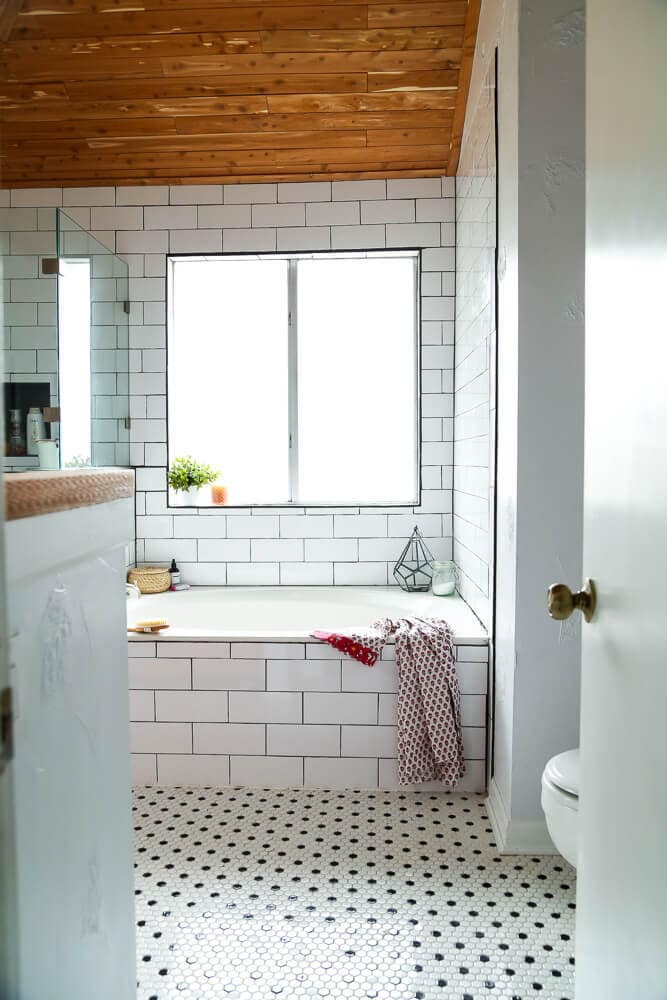 Cedar-planked bathroom ceiling. Again, we aren't going to be taking any bathrooms on in 2018, but when we do I can assure you that we'll be cedar planking the ceiling again. I was more than a little obsessed with the look (and the smell!) in our old bathroom, and I miss it desperately! Our ceilings aren't quite as high, so we'll have to do some research to help ensure we don't get too much moisture in the ceiling, but this is a project I can absolutely see us repeating.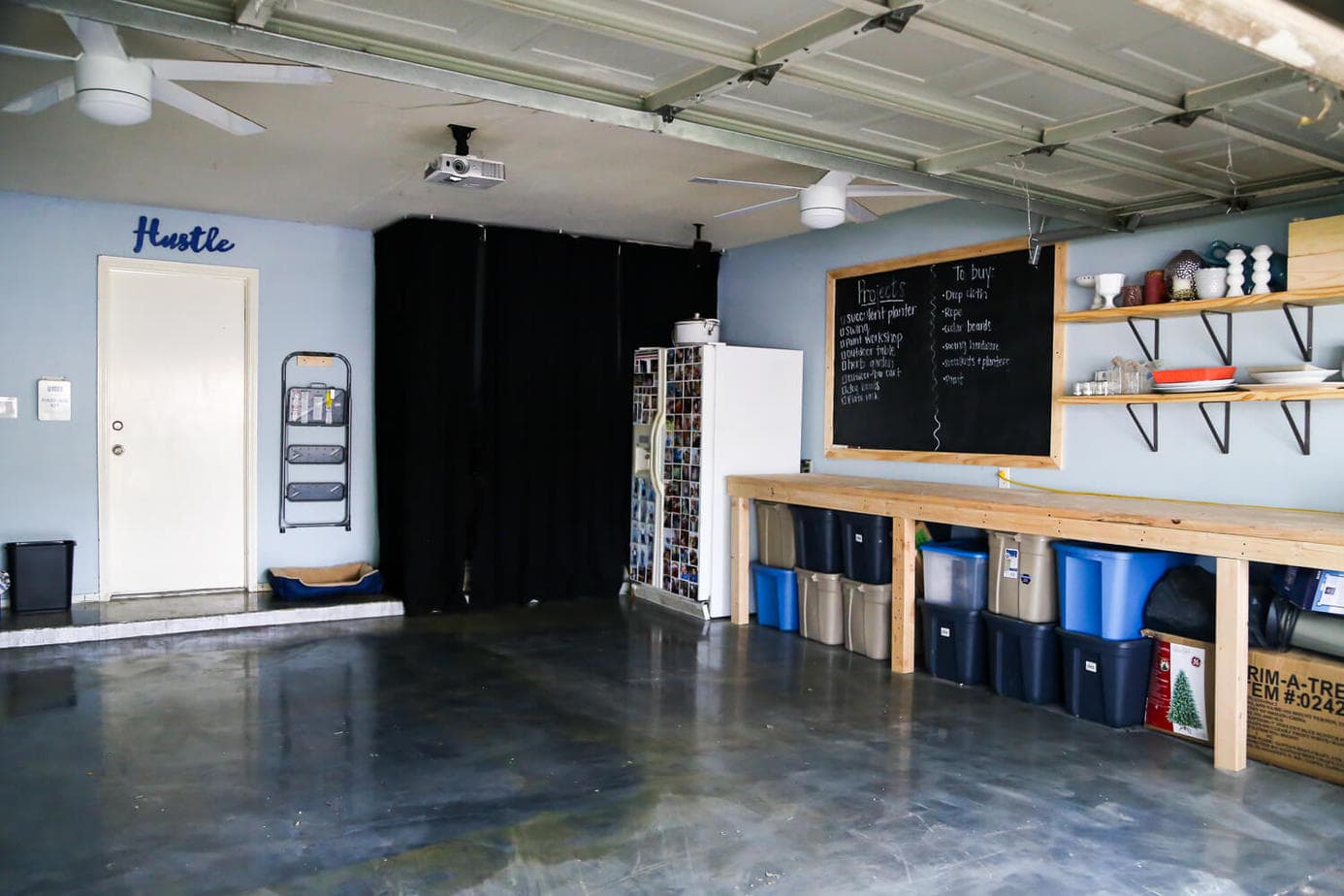 Epoxy garage floor. There are no words for how much we miss the amazing epoxied garage floor from our old house. We considered diving in and taking care of this project right after we moved in, but we were living in so much chaos already that we couldn't imagine moving everything from the garage inside for a few days in order to take it on. So, once we finish working on the garage and get everything in order, I'd love to take this project on again. It's so functional, makes it way easier to keep things clean, and looks absolutely stunning.
As much as I love to switch things up and take on different projects, sometimes when you find something that works you just have to go with it.
Plus, I've only got so many DIY home decor project ideas swirling around in my brain. There's bound to be some repeats, right?!